Move aside beaches! It's time to feature mesmerizing waterfalls!
Located in Cateel, Davao Oriental, the Aliwagwag Falls attract tourists not only because of its cool running waters, but primarily due to its unique staircase-like appearance, with multiple mini falls flowing and situated on top of each other. It is an estimated 84-tier falls with a height of approximately 1,100 feet, hence, allowing it to enter the list of some of our country's tallest waterfalls.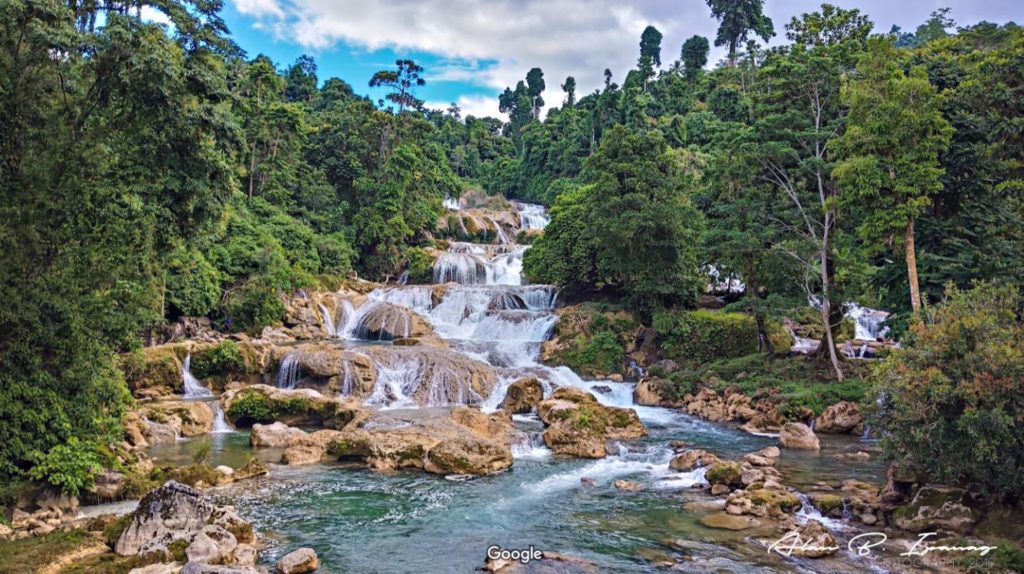 Stories from the locals claim that the Aliwagwag falls is a divine gift of the gods to the people of Cateel. This very spot serves as a source of life, where communities can source out water and where luscious green trees survive and surround the area, making it a perfect place for individuals who want to take a break from the heat of the sun.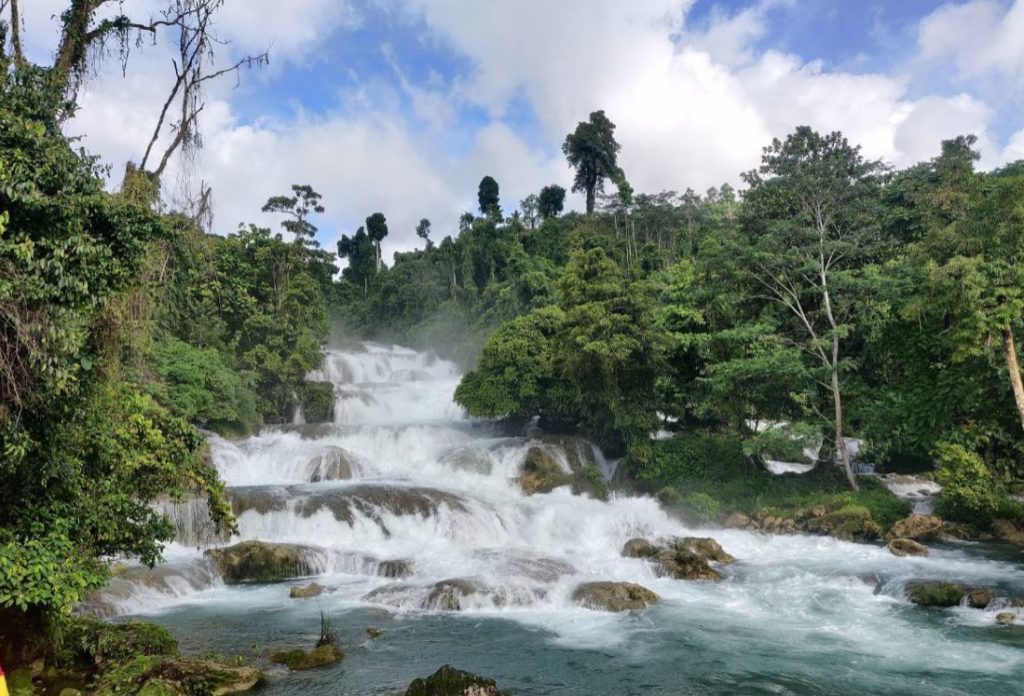 Due to popularity in social media, the Aliwagwag Falls recently had a spike in the number of tourists who want to experience its beauty. But measures have already been enacted in order to protect this beautiful spot. Specifically, it is now considered as one of the National Integrated Protected Areas in the country.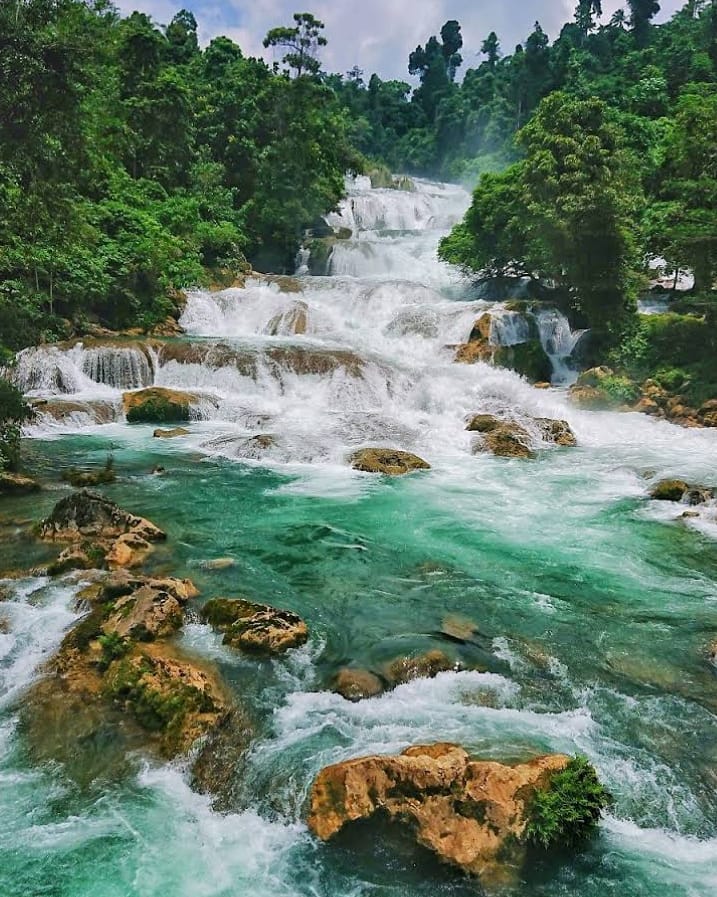 Aliwagwag Falls Eco Park
An eco park is located in the vicinity and has developed the said area for tourists, offering different activities for its visitors.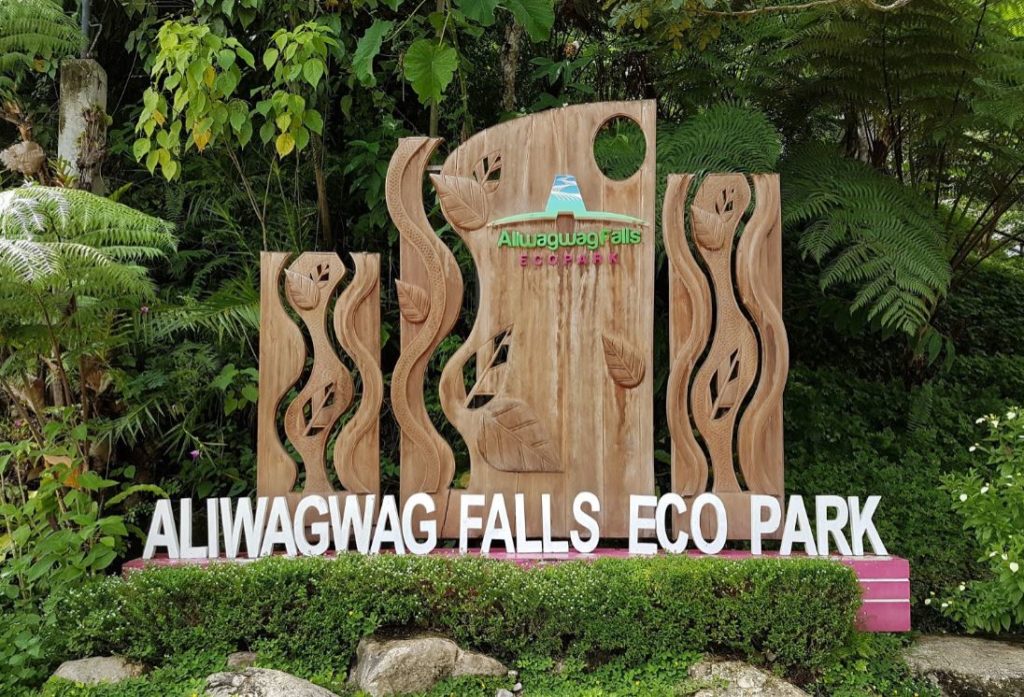 Activities at Aliwagwag Falls Eco Park
Swimming – Duh! This is the main reason why people come here! To enjoy the cool waters and do some picture taking in the IG-worthy background offered by Aliwagwag falls. Really, swimming alone can already make this trip worth the drive or travel, but there is more to the Eco Park!
Zipline – a 680-meter long and approximately 180-feet tall zip line has been safely installed to cater to the needs of adrenaline junkies out there. This will also give you a bird's eye view of the Aliwagwag falls and the Cateel river.
Monkey Bridge – The Monkey Bridge traverses the entire width of the Aliwagwag falls. To those who will dare to brave this rope bridge, the reward is the wonderful view of the falls flowing and rushing beneath you. No worries though! All rides here are assured safe and tourist-friendly!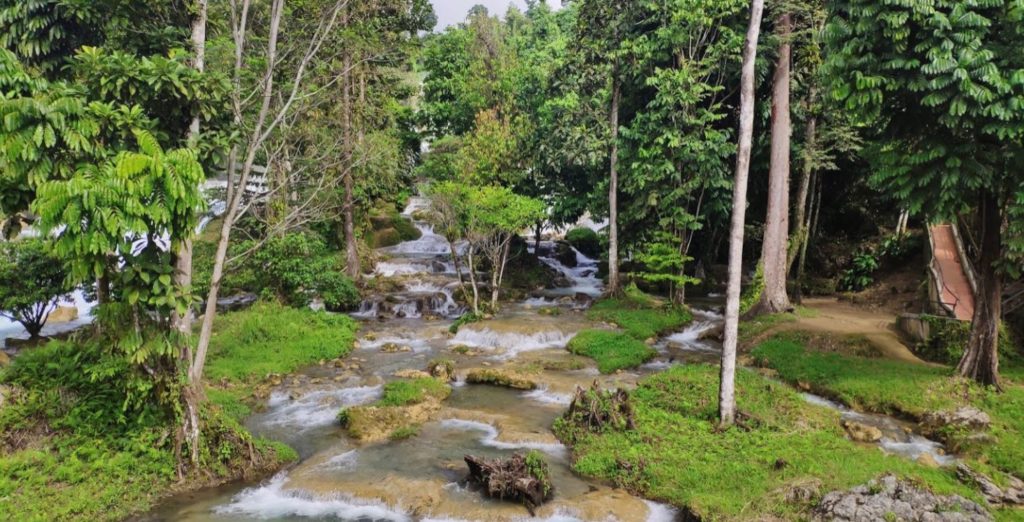 RATES & OTHER INFORMATION
DAY USE:
Entrance fee/ Environmental fee: P50 (Adults) and P10 (children)
Opening hours: 8AM – 5PM
OTHER FEES:
Tables and chairs – P75-100
Monkey Bridge – P50
Zipline – P200
Monkey Bridge + Zpline – P225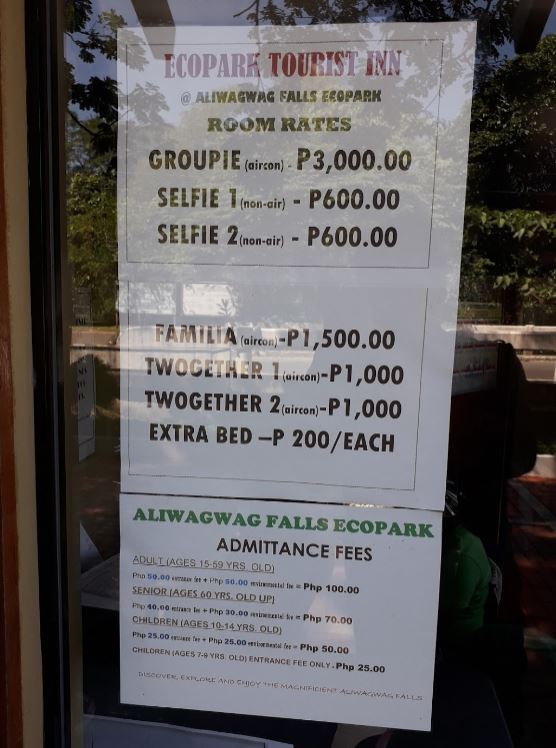 Other information
Operating hours: 8AM to 5PM daily
Contact number: +852 551-82379
HOW TO GET THERE?
EXACT LOCATION: Barangay Aliwagwag, Cateel, Davao Oriental, Mindanao
BY BUS OR VAN: From Davao City, you can take a bus bound for Mati City. Upon arriving in Mati, take a van bound for Cateel. Travel time is approximately 6 hours. Then from Cateel, you can ride a habal-habal to Aliwagwag falls. You can just instruct the driver to drop you off at Aliwagwag falls because it's a very  popular attraction.