Andi Eigenman made waves online when a netizen posted a photo of her riding a motorcycle.
Days after, her partner, Philmar Alipoyo, is the one who has caught the attention of the people online as he rode his surfboard with their 10-month-old daughter, Baby Lilo.
Philmar posted on Instagram his first surf with Baby Lilo;
"Lilo's First Surf with Papa. Soo happy! Lilo's first surf at 10 months. Can't wait for more surf with me. Next time better video quality."
If you're worried about this stint, please be informed that Philmar is a professional suefer. He ranked 6th on the men's short board division of the Philippine Surfing Championship Tour (PSCT), the country's first-ever and only professional surfing tournament.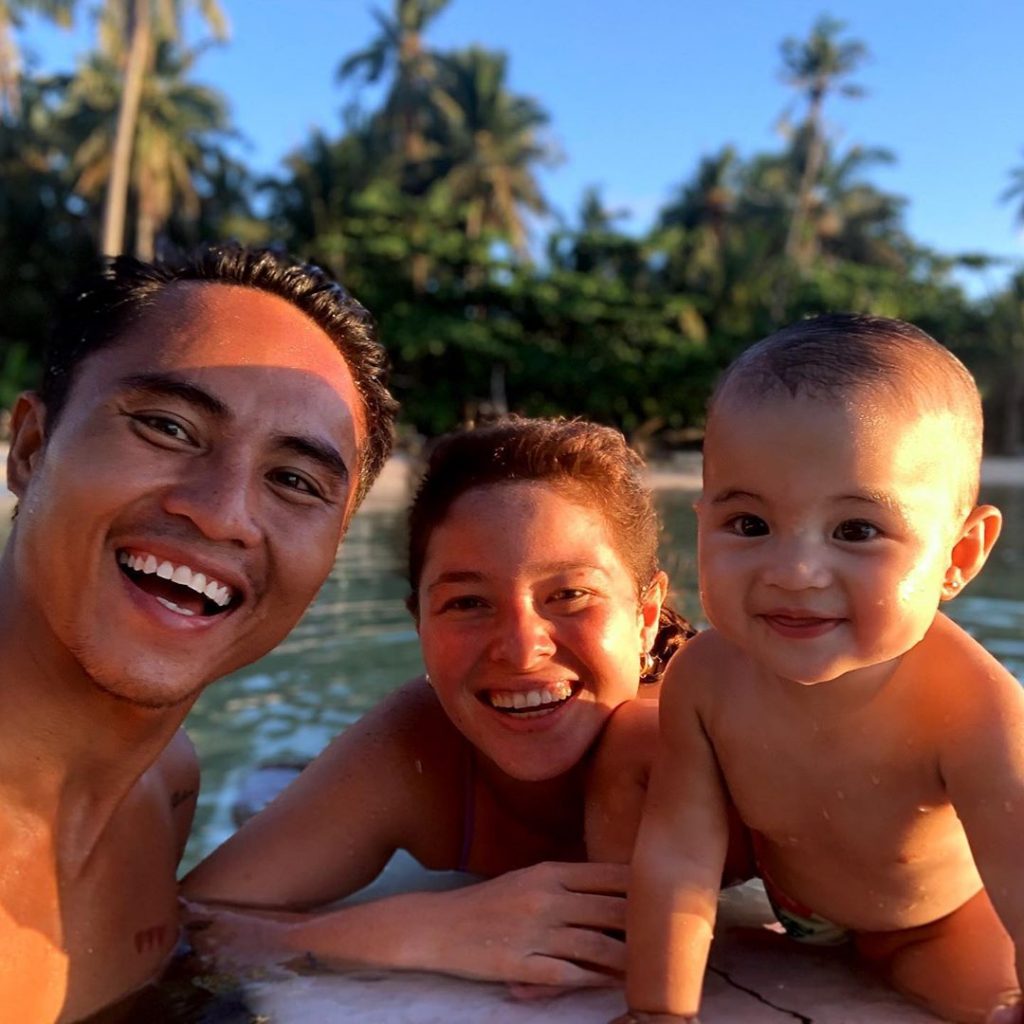 I can't wait for Baby Lilo to grow up and fall inlove with Siargao, just like her mom.