Mindanao is home to many grandiose mountain views that make people shrink to their majesty and beauty which is why many people travel to Mindanao to discover that beauty.
Imagine staring at expansive mountain ranges that seem to extend endlessly beyond the horizon. That same overwhelming yet satisfying feeling can be experienced in Barikot View Deck in General Santos City.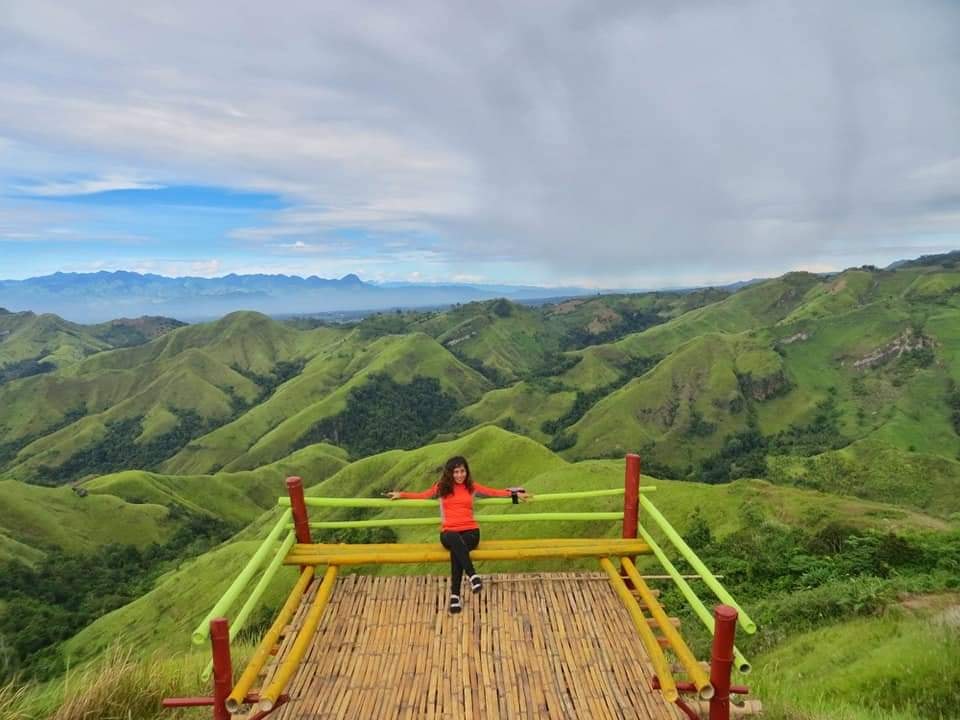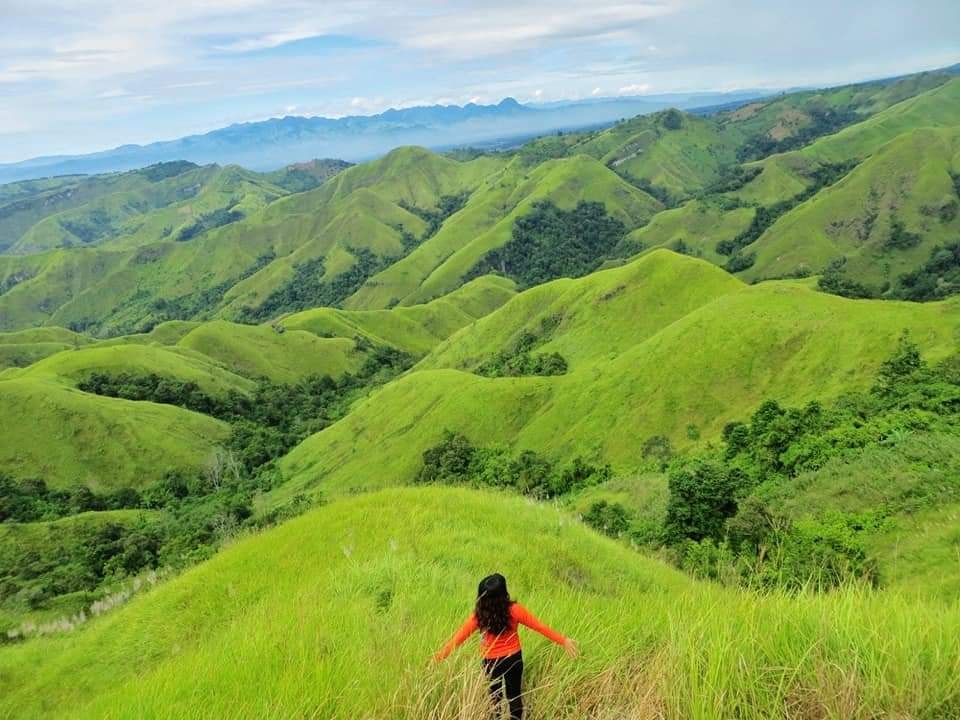 Barikot View Deck is nestled high up in the mountainous terrains of the city. Currently, it cannot be reached by any other means except motorcycles and bicycles but other people like to challenge themselves and hike the uneven roads to the top.
Road developments to the attraction and others near it have started so it may become accessible to many soon enough. Those who will travel to Barikot View Deck will find the journey itself already calming and refreshing with the various pine trees and rolling fields by the side of the road.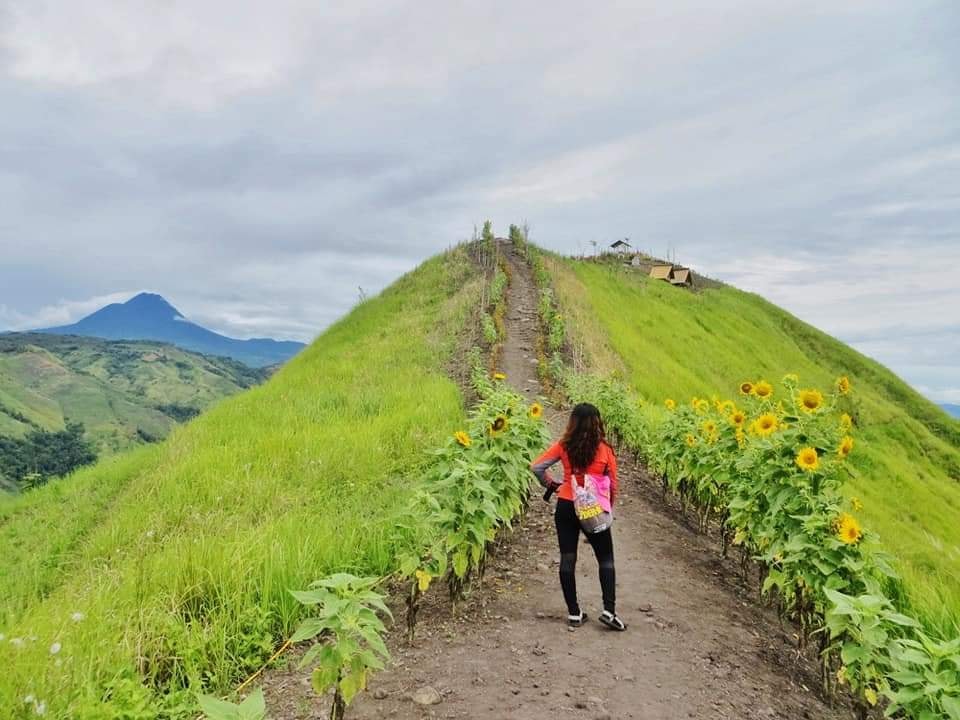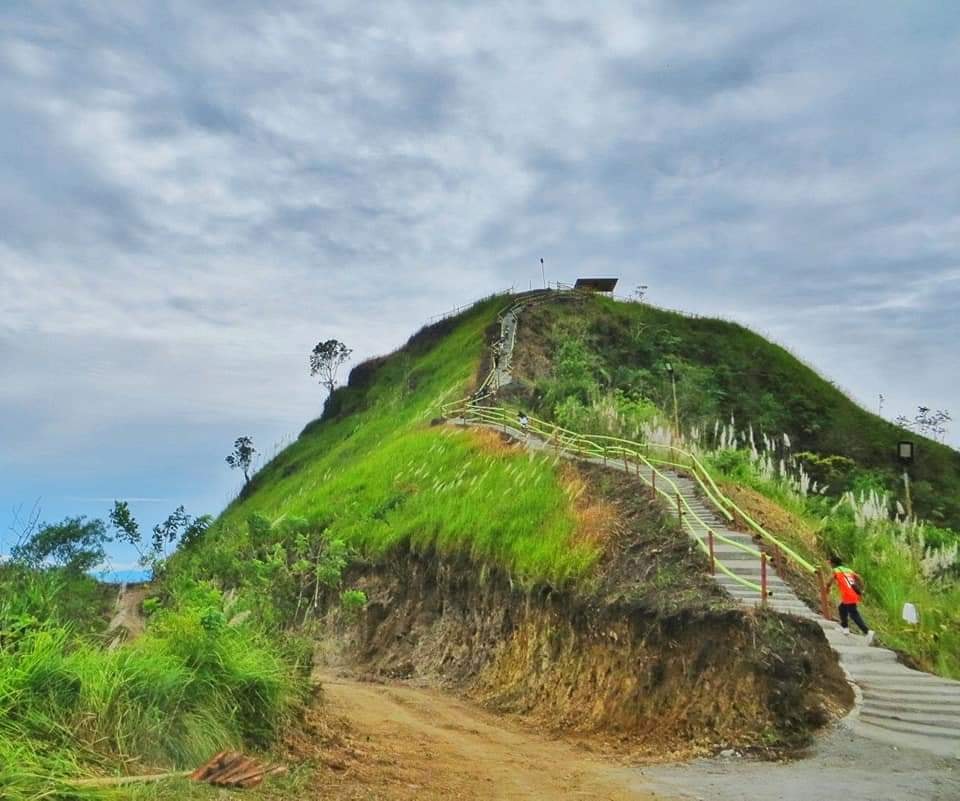 The peak itself is divided into three sections with equally stunning views at the different angles of the mountain. The nearest two are picture-perfect spots with various props and backdrops for some Instagrammable snaps.
In one of them, there is a flower garden with vibrant celosias and other flowers that contrast the gentle green of the mountains. The other peak, meanwhile, has bamboo view decks that also serve as resting areas after a long hike. It is the perfect spot to catch your breath while taking in the beauty of the mountains.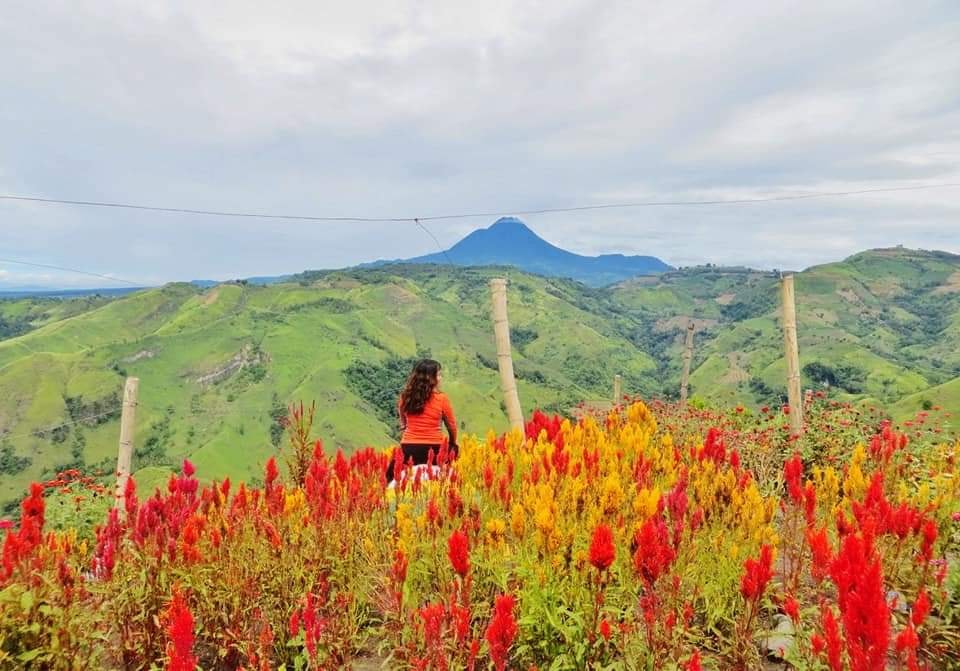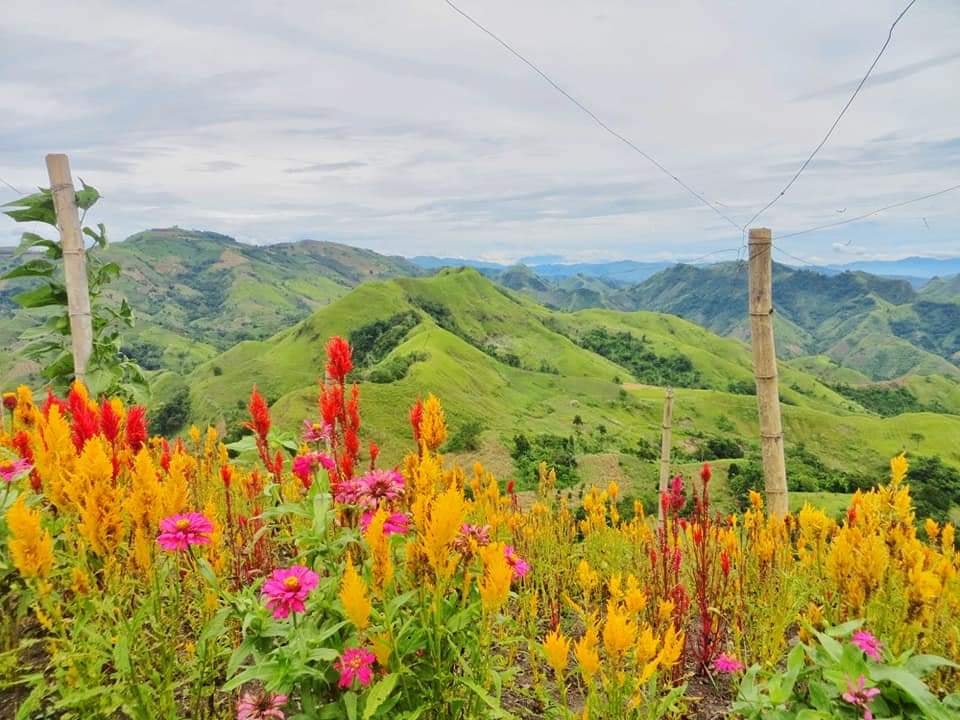 The highest portion is a 267-step view deck with a panoramic view of the verdant mountains of General Santos City. The landscape paints a very relaxing scenery that calms the soul and puts anybody in a state of amazement and appreciation. At the top is also a statue of Jesus which when combined with heavenly light breaking through the clouds, gives the place a holy presence which adds to the grandness of Barikot View Deck.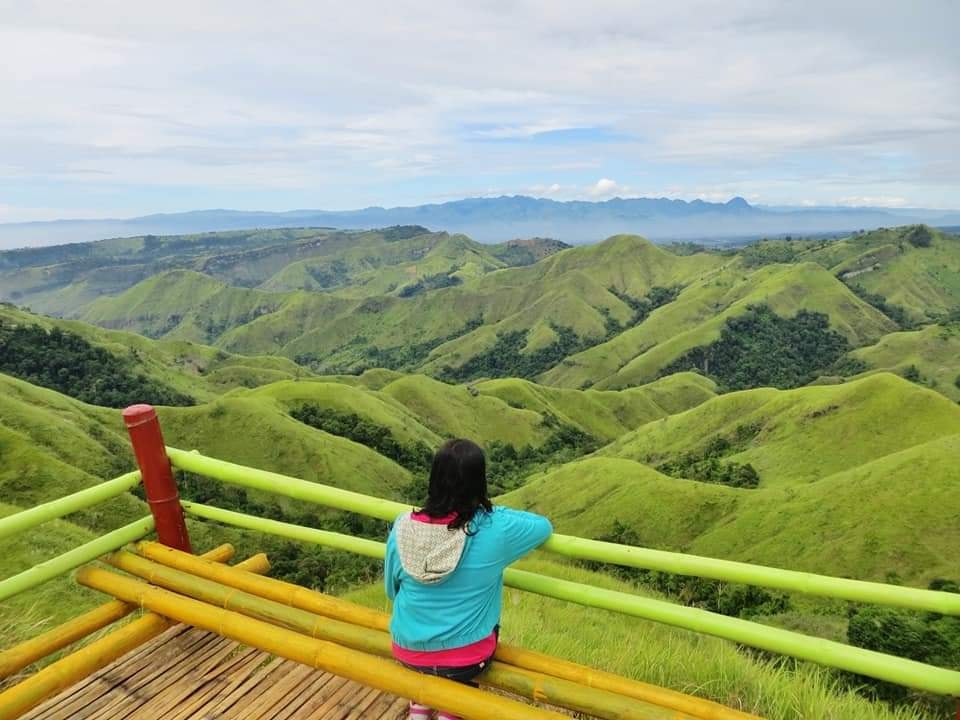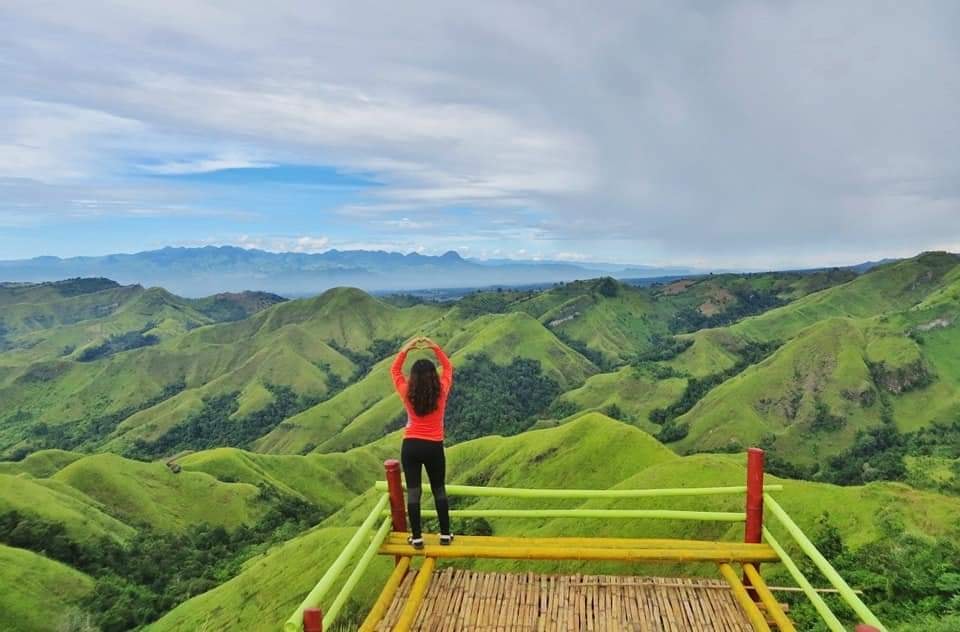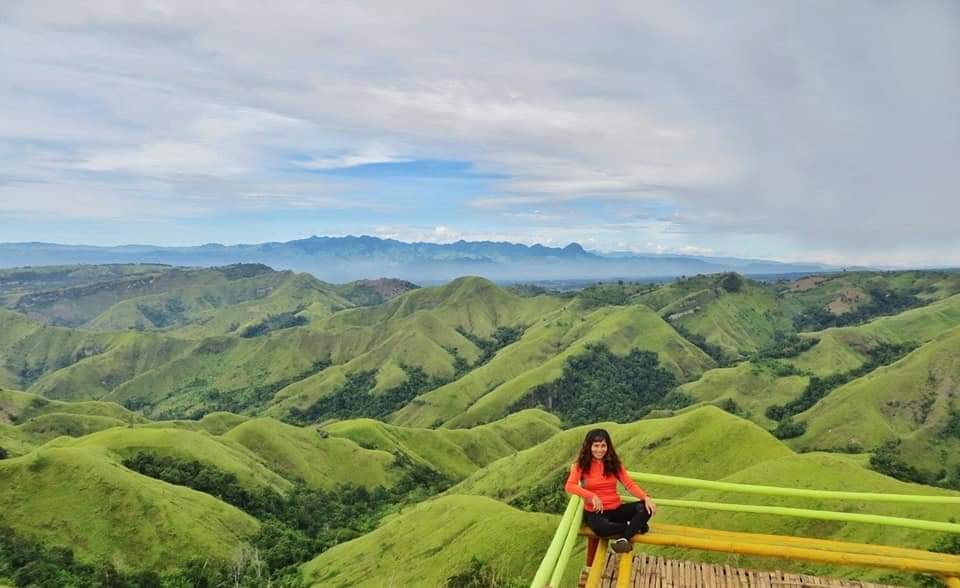 The stunning views of Barikot View Deck will surely be one of the most worthwhile trips and an especially memorable one to nature lovers.
RATES & OTHER INFORMATION
FEES:
Day Tour: P50 per person
Overnight stay: P70 per person, bring your own tent
OTHER INFORMATION:
NOTE:
Wear the proper footwear. There are many steep paths in Barikot View Deck.
Bring a lot of water.
Wear a hiking attire if possible to stay comfortable.
Carry a change of clothes.
HOW TO GET THERE?
Exact location: Upper Labay, General Santos City, South Cotabato, Mindanao
From Davao City, find a bus or van that is bound for General Santos City. Upon arrival, ask around and ask how to get to the proper. From General Santos City Proper, ask the locals again for directions to Purok Balakayo, Brgy. Olympog. From there, the best mode of transportation to the peak is a motorcycle.