Bucari Pine Forest is located in the town of Leon and is popularly tagged as the "Little Baguio of Iloilo".
Indeed, with its hundreds of towering pine trees surrounding the area, Bucari Pine Forest is a perfect pause from our technology-saturated lives. Aside from the numerous pine trees, the forest attracts tourists with its cold climate, perfect for overnight camping or a day hike.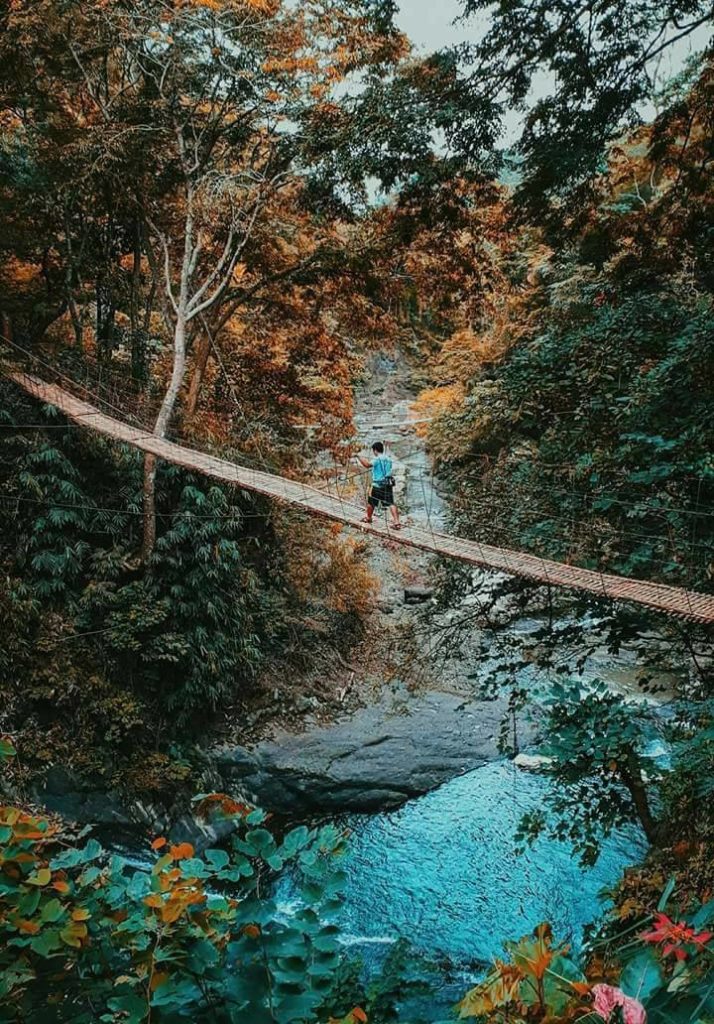 During the day, you can explore the area or just have picnic in the shade of the pine trees. Walking around the place makes you feel like you're in a movie scene. For thrill-seekers, you can head up to the Mansiga Viewing Deck where you have to go through a 30-45 minute trek in the mountainside.
The view at the top is breathtaking and worth the mud and sweat. The viewing deck is strewn with fallen pine trees, some are so long that they literally hover over the edge of the cliff. For the brave souls, they can go as far as the edge of the tree for a photo.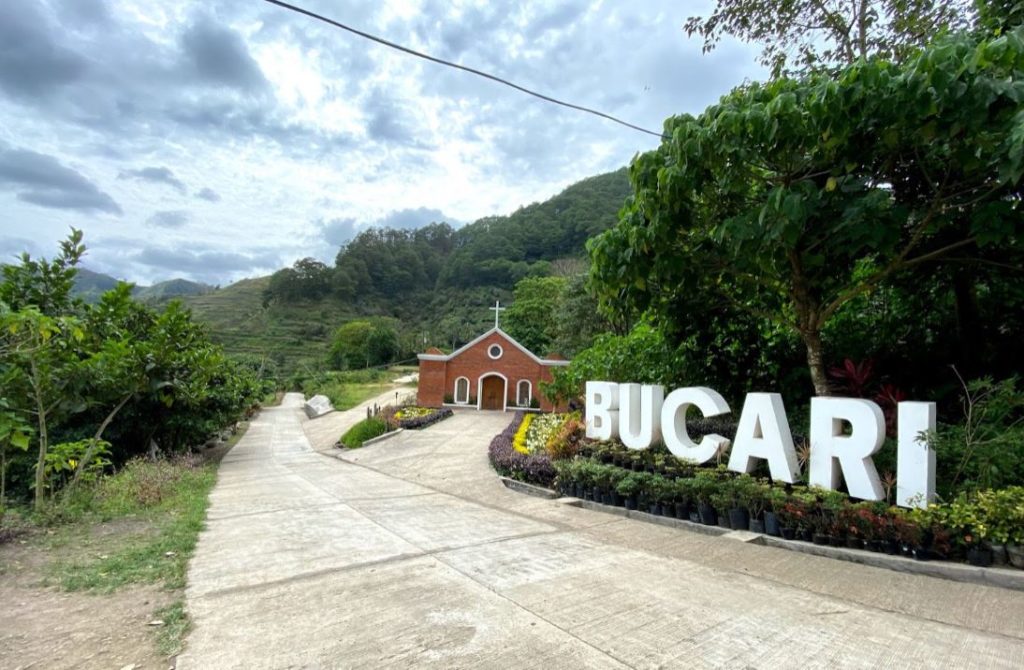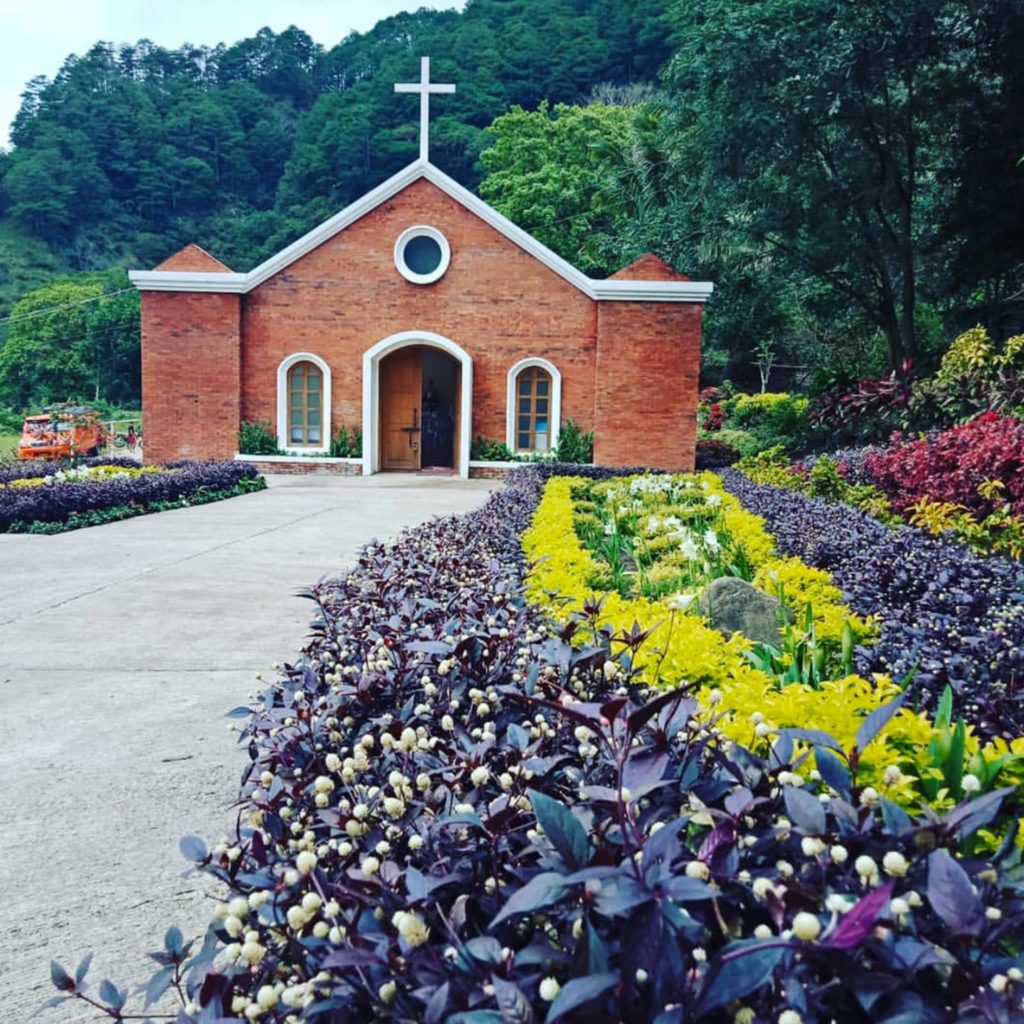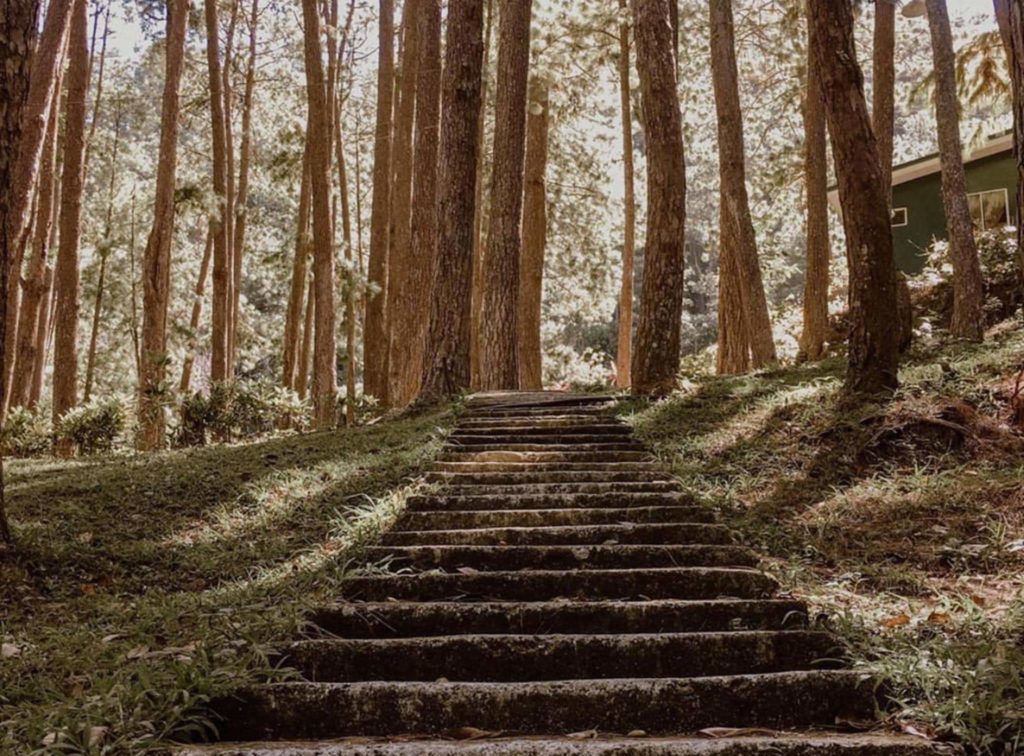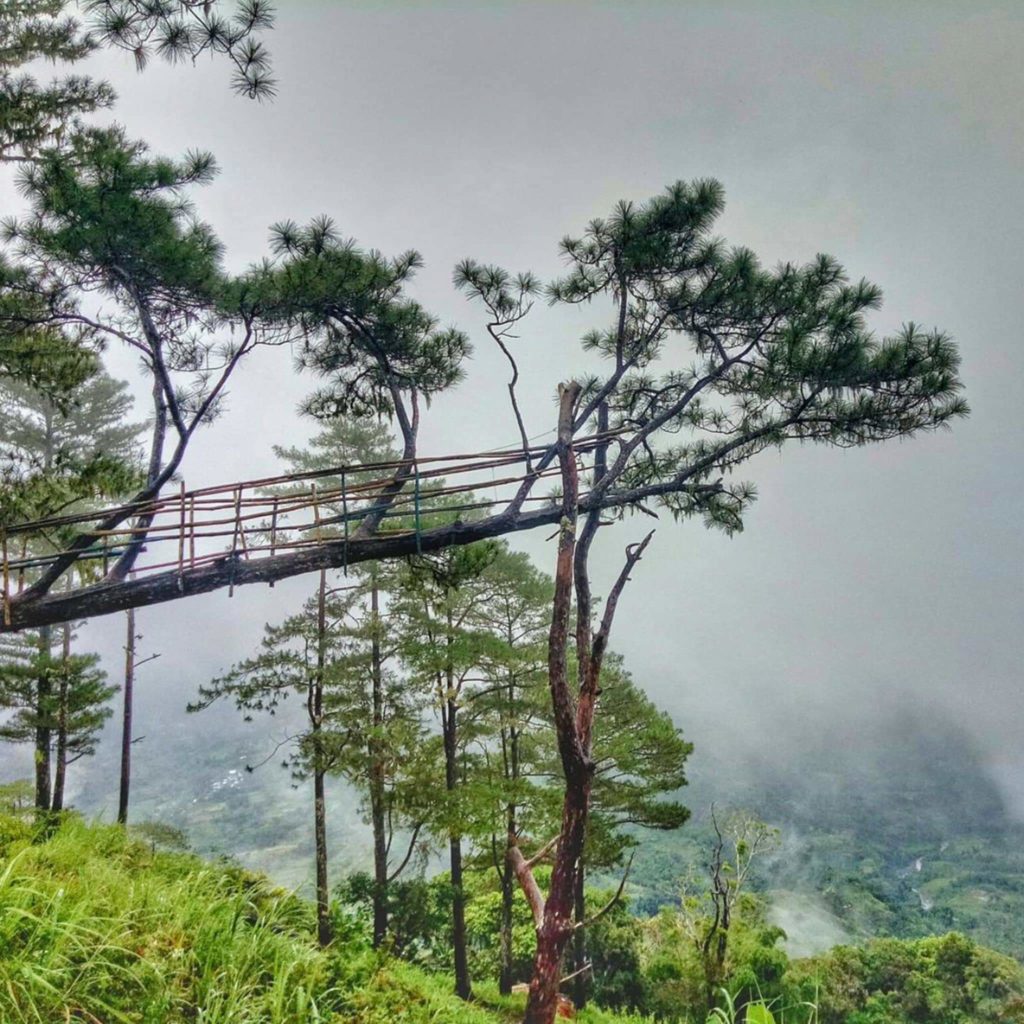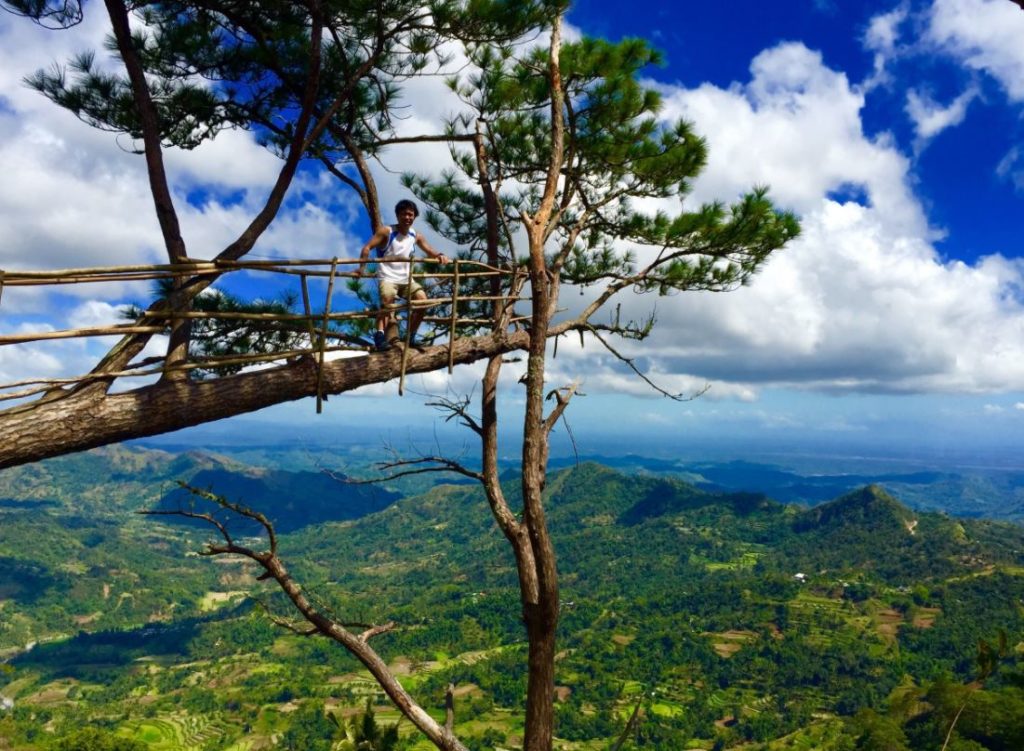 At night, you can experience the camp light up with fireflies or during cold mornings, some parts of the forest are covered in fog.
There are some stores around the area where you can buy snacks, but you can also bring your own cooked meals. Cottages are both available for day and overnight use.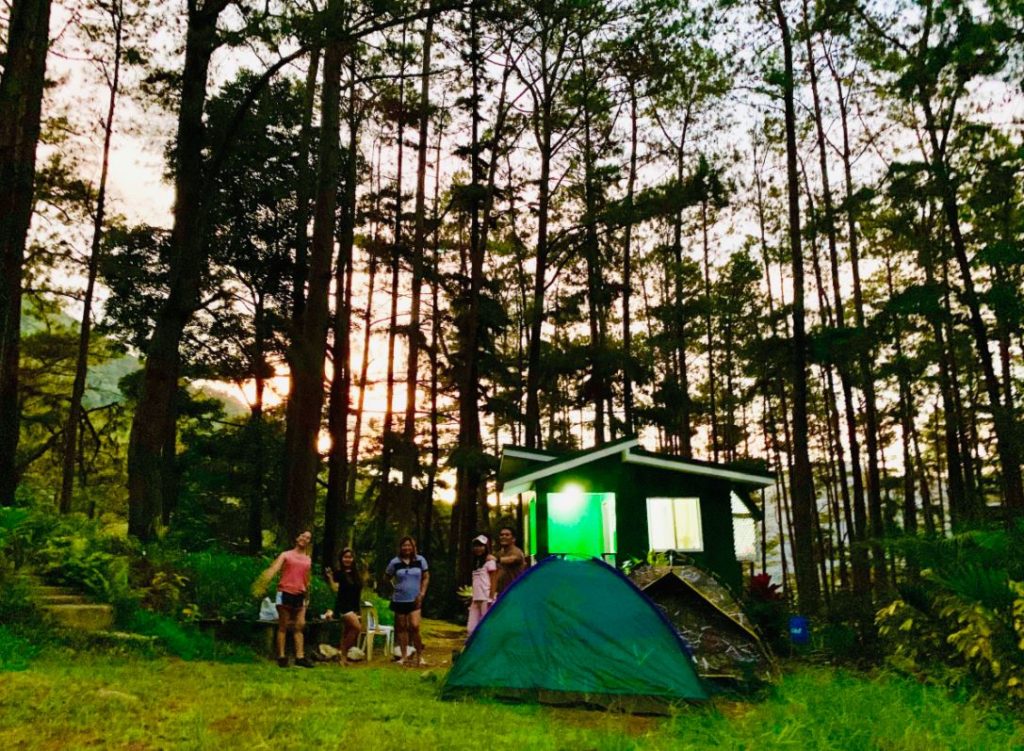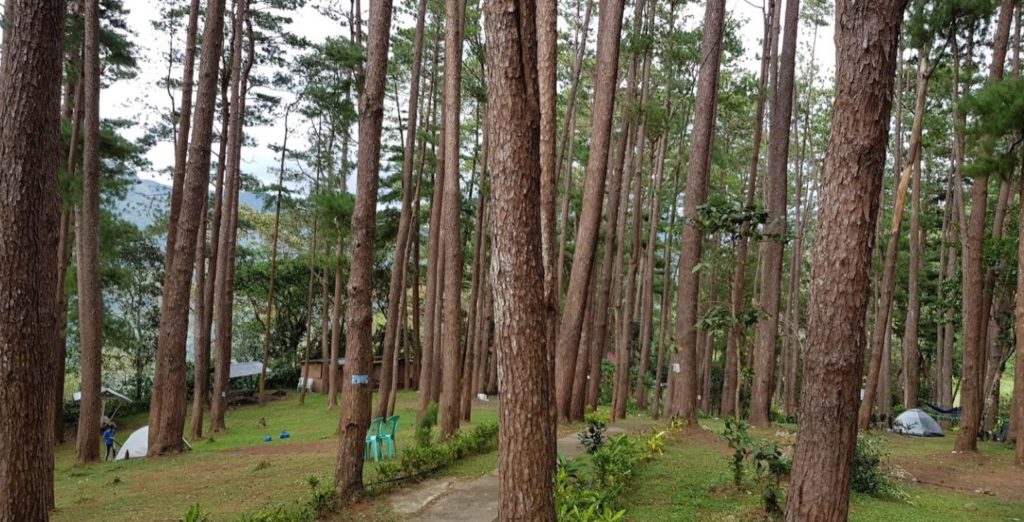 RATES & OTHER INFORMATION
Environmental fee:
Resident: P20
Non-resident: P30
Picnic shed rates:
Picnic sheds 1 & 2: P400
Picnic sheds 3 to 15: P300
Room rates:
Cottage 1 – P700 (2 persons)
Cottage 2-4 – P800 (day rate); P1,600 (overnight rate); 8 persons
Underground cottages – P500 (day rate); P700 (overnight rate); 2-4 persons
Green House – P1,000 (day rate); P2,000 (overnight rate); 6-8 persons
Guest House – P1,750 (day rate); P3,500 (overnight rate); 6-8 persons
Other information:
HOW TO GET THERE?
Exact location: Leon, Iloilo, Visayas
By van or jeepney: From Iloilo City, you can ride a van (fare of P50) or a jeep (fare of P45) bound for the town of Leon. These public vehicles are stationed behind Jaro Cathedral. The travel time is around 45 minutes. Get off at the Leon Plaza and from there you can ride a motorbike to Bucari Pine Forest (fare around P200 and travel time of around 35 minutes.
By private car: Navigate through Waze or Google Maps and input "Bucari Pine Forest" in Leon as destination.