Sitting atop the landlocked regions of Maragusan is a famous attraction that visitors consider as the Bali, Indonesia of the Philippines.
The Calamba Farm Sea of Clouds is a tourist destination in Brgy. Mapawa that has picturesque views of Maragusan City. Surprisingly, the verdant backgrounds of the city isn't what visitors are after but something much more exciting – the appearance of a "Sea of Clouds".
The most-awaited sea of clouds is an occurrence that only reveals itself to early morning risers as the magic only happens in the morning. The clouds are most defined at around 5 – 6 AM with a magical view of pure,white clouds coating everything around the mountain. Beyond those hours, the clouds start to dissipate into thin mists or maybe strips of white on colder days.
Calamba Farm Sea of Clouds is difficult to reach even with private cars as the roads to the mountain can only be traversed by motorcycles so traveling in the morning is not recommended. The best way to be on time for the clouds is to camp on the site.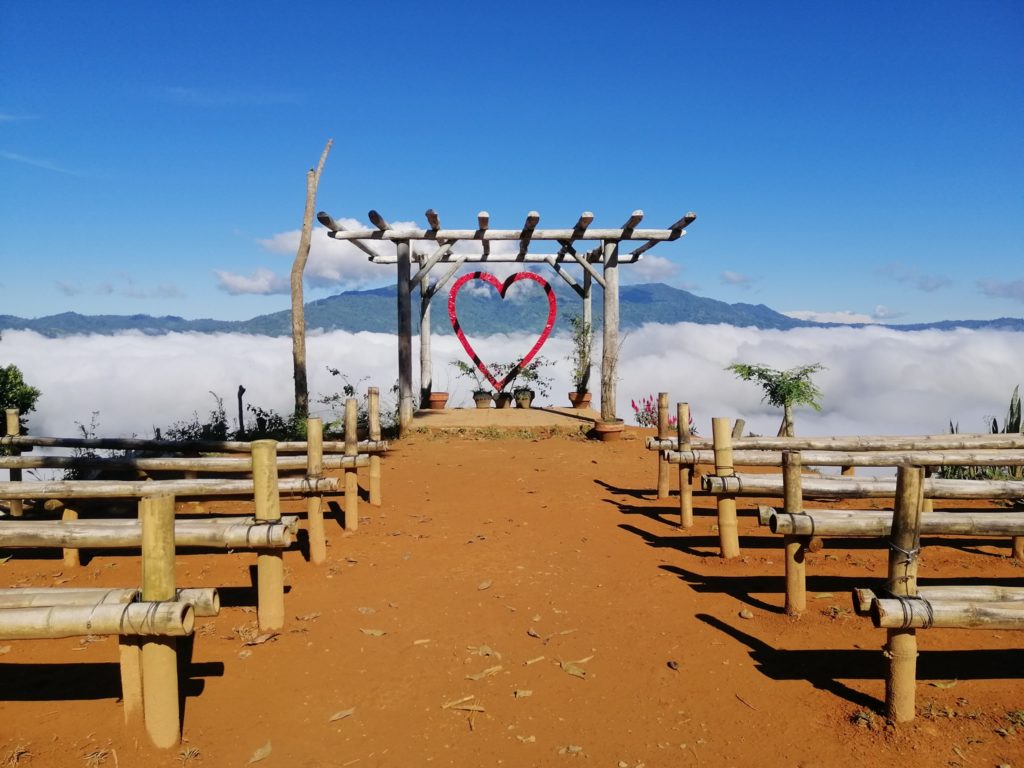 There are tent spaces provided by the owner for a relaxing mountain camping experience. They serve dinner and breakfast for those who will be staying overnight so food won't be a problem. Greet the cold mornings of Mt. Patong with a sip of hot coffee while waiting for the clouds to form.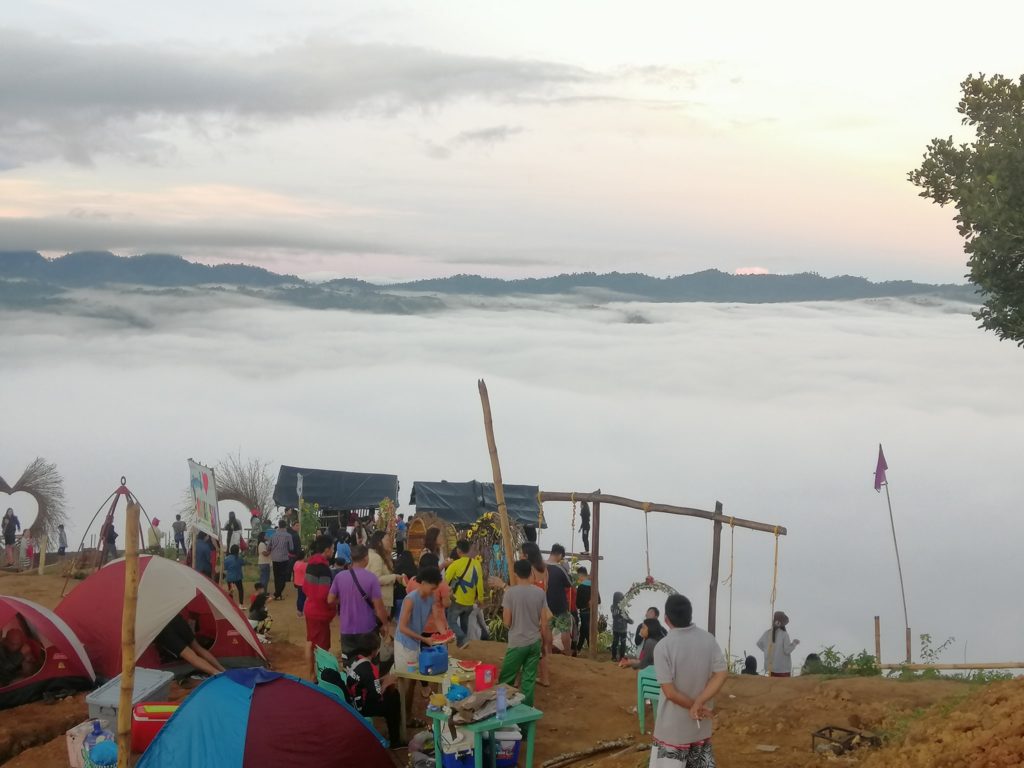 The edge of Calamba Farm is filled with several backdrops that complement the enchanting above-the-clouds view. There are bamboo and metal structures for solo or couple pictures and hanging bamboo platforms for groupfies. All of these are free to use so don't miss the chance to capture Instagram-worthy snapshots in this Bali-inspired view.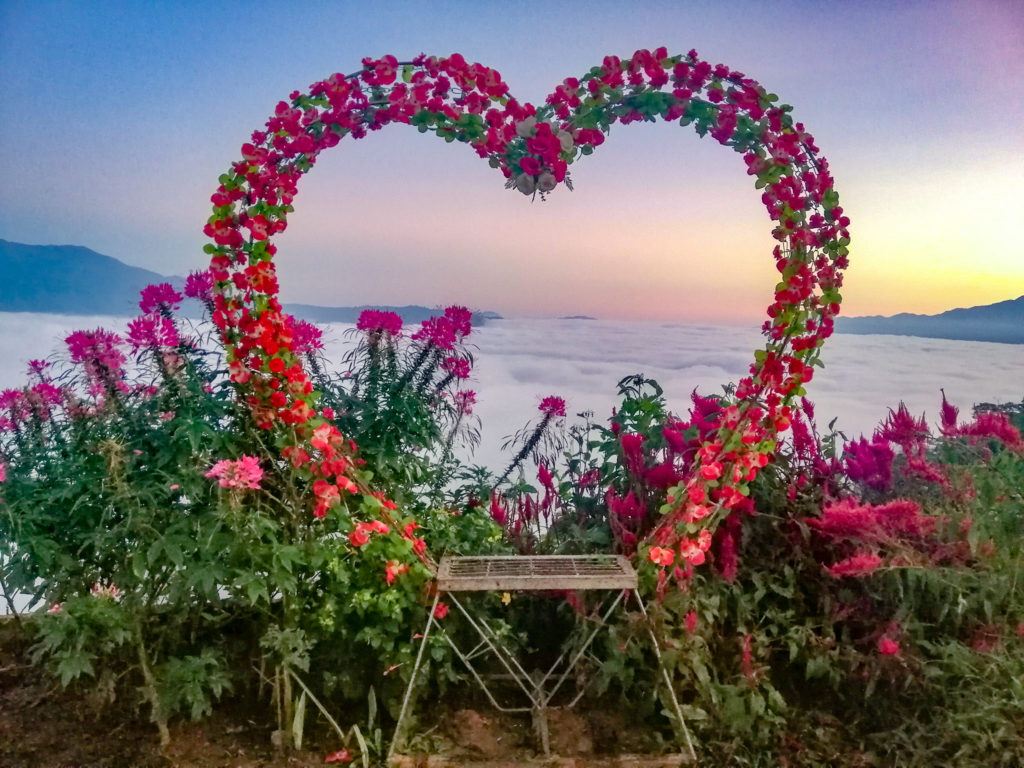 RATES & OTHER INFORMATION
FEES
Barangay Entrance Fee: ₱5 per head
Calamba Farm Entrance Fee: ₱20 per head
Overnight Fee: ₱50 (Bring your own tent)
OTHER INFORMATION:
HOW TO GET THERE?
Exact Location: Mt. Patong, Brgy. Mapawa, Maragusan, Davao de Oro, Mindanao
You can ride a van or bus from GMall Davao or Ecoland Bus Terminal going to Maragusan. They will take you to Maragusan Terminal. From the terminal, you may ride a habal-habal (motorcycle for hire) going to Lanipao and from there you may walk up to Calamba Farm Sea of Clouds.