Bohol offers a lot of resorts for your next getaway, but we need to look for one that's cheaper than its competitors, but is objectively and equally great.
Most of us, especially after with the pandemic, have to stick to a budget for our next vacay. Of course, it is hard to enjoy when you feel like you've shell out too much and also equally hard when you feel like you could have gone somewhere better. Hence, we need to look for something that coulf offer the best of both world.
Ecostay Panglao offers just that. Conveniently located along Panglao Shores Resort Road, Ecostay definitely offers comfortable and affordable stay.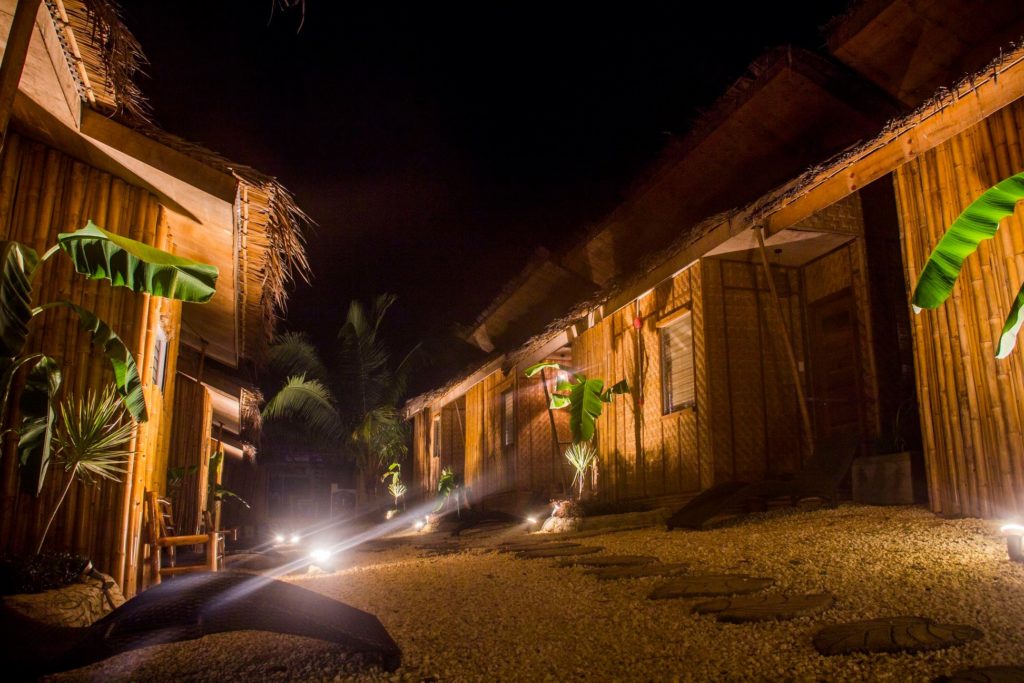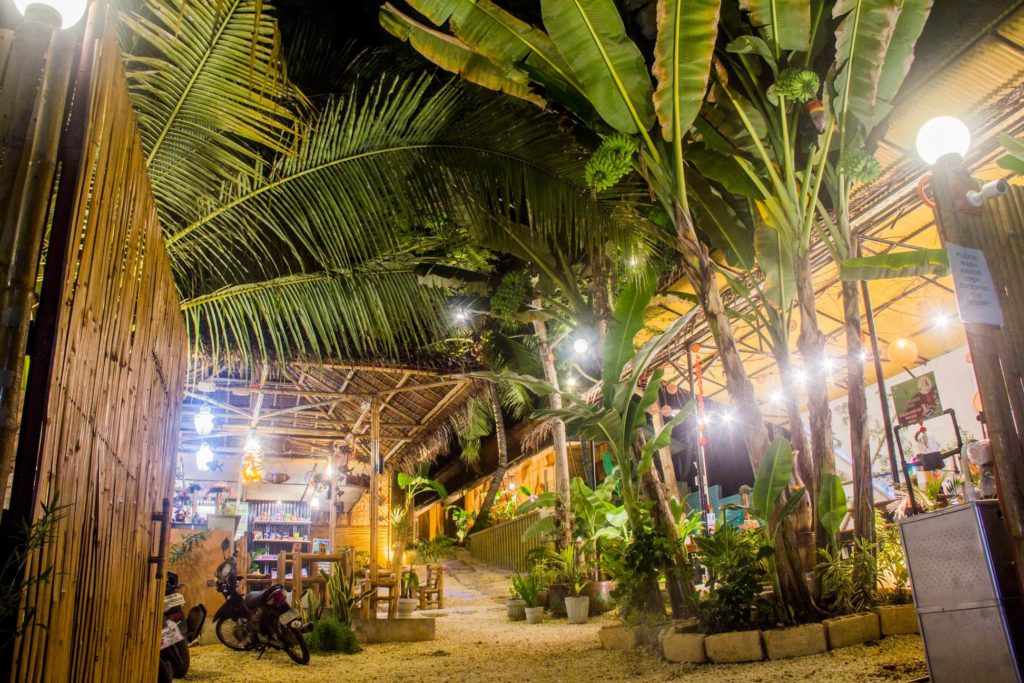 Apart from offering a close to nature experience, they also take pride in their really affordable rates. They do not only offer overnight stays, they also cater to any occasion. They have pre-set menus, but they could also help you make and build your own. Truly, nothing beats the original.
They also have a bar that promotes only the best drinks, a restaurant that offers a wide array of food for your best gastronomic experience, and a pool where you can dip and relax. Ecostay surely offers a stay that is worth your every penny.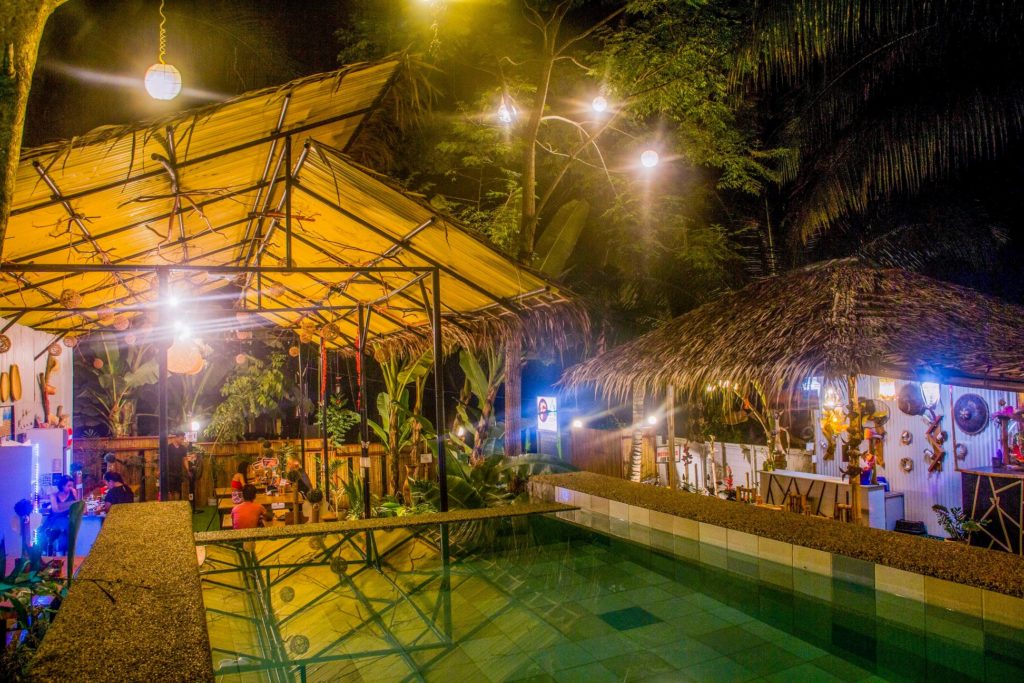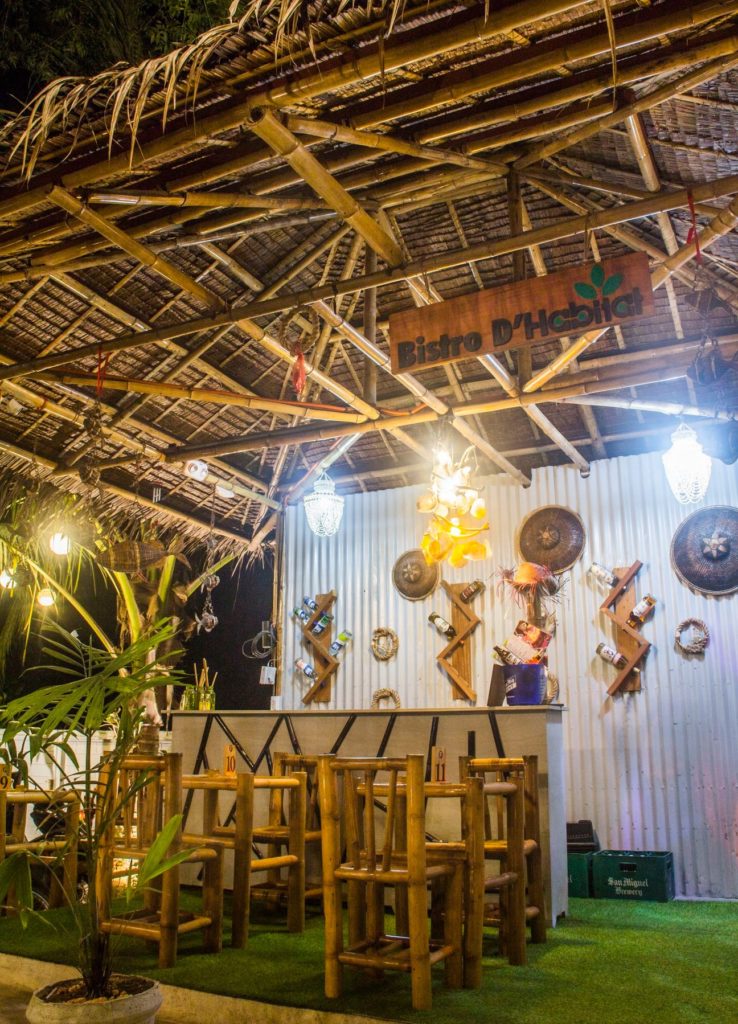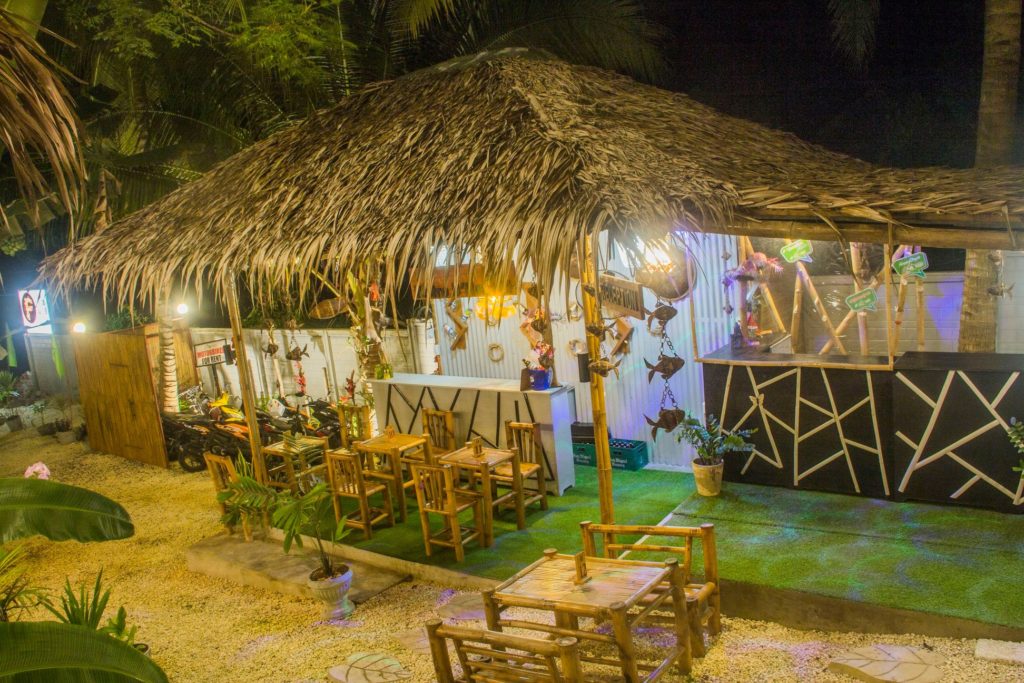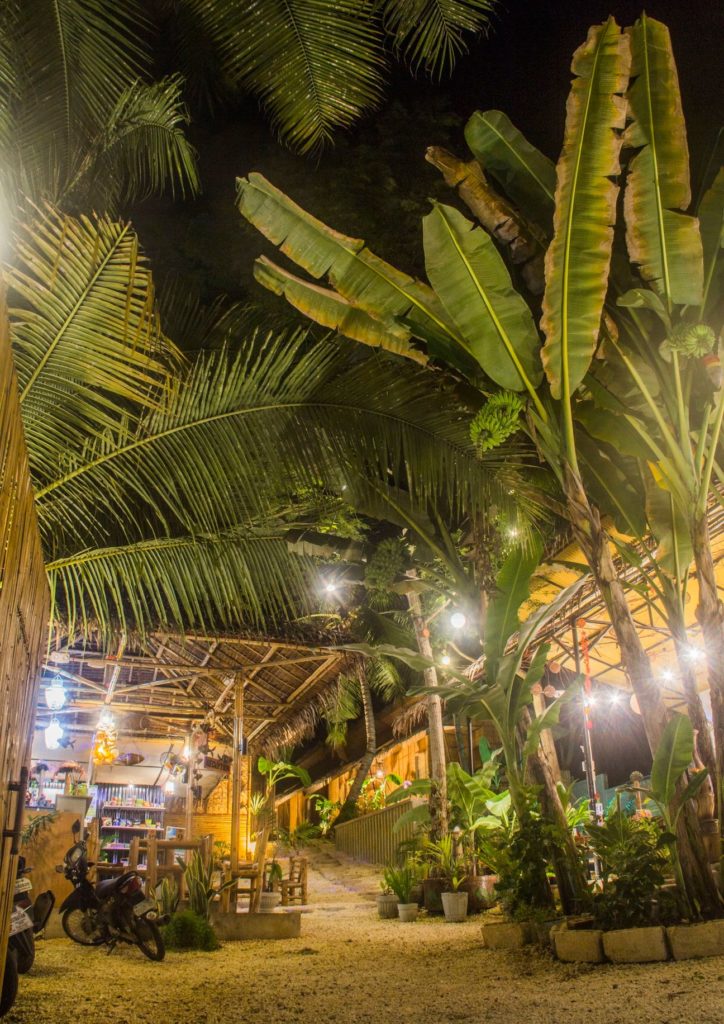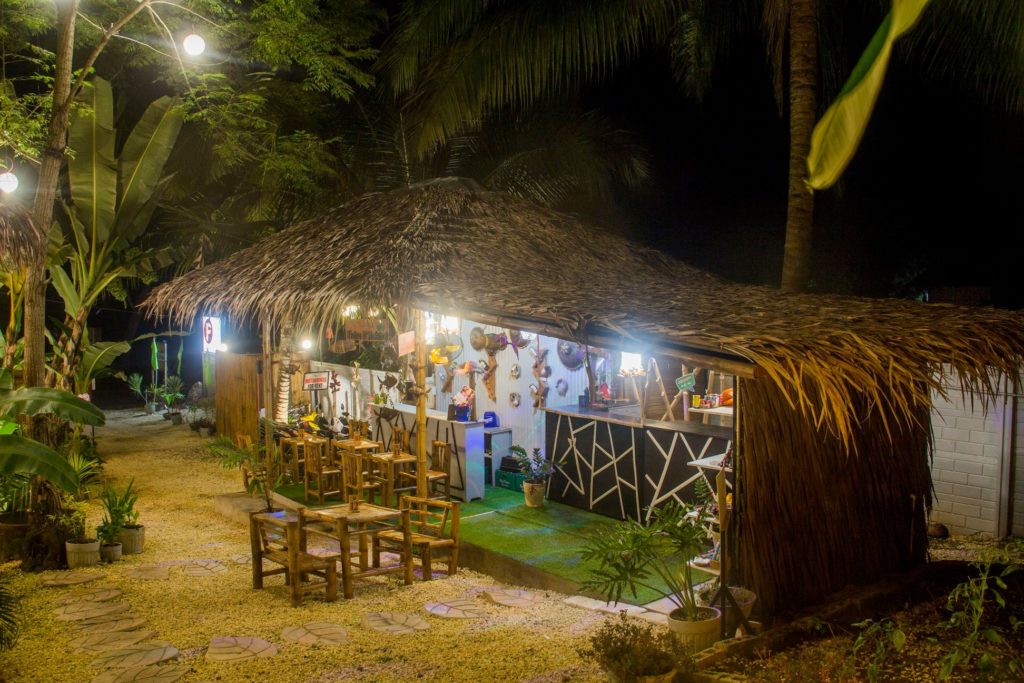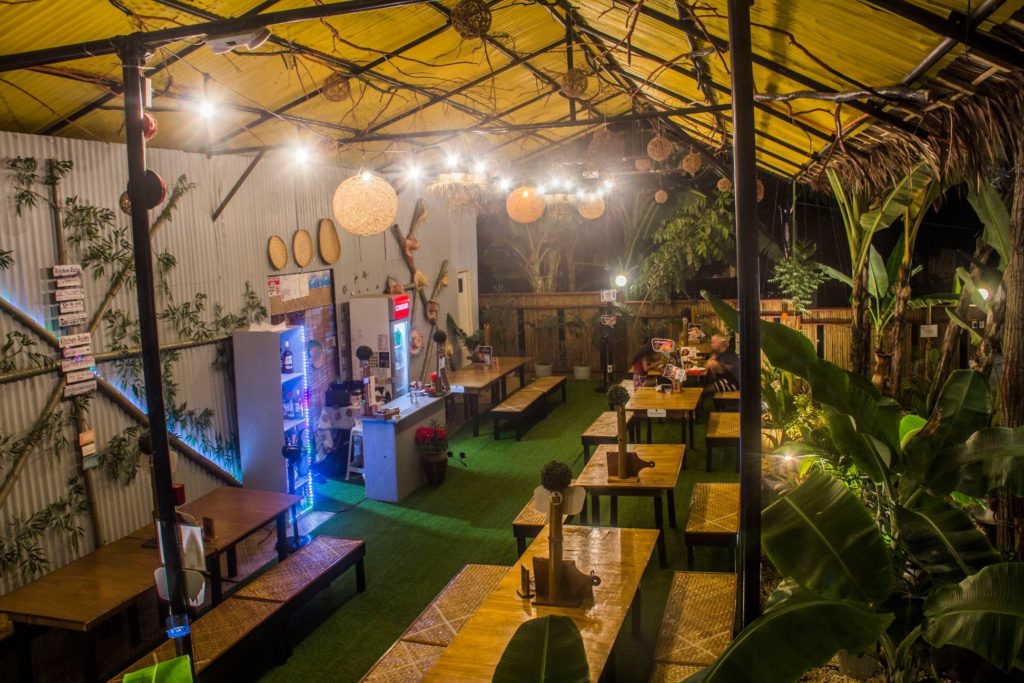 RATES & OTHER INFORMATION
RATES
ROOM A: Good for 2 persons
3 Hours – P450
8 Hours – P650
1 Night – P1,000
2 Nights – P1,500
ROOM B: Good for 4 persons
1 Night – P2,000
2 Nights – P3,000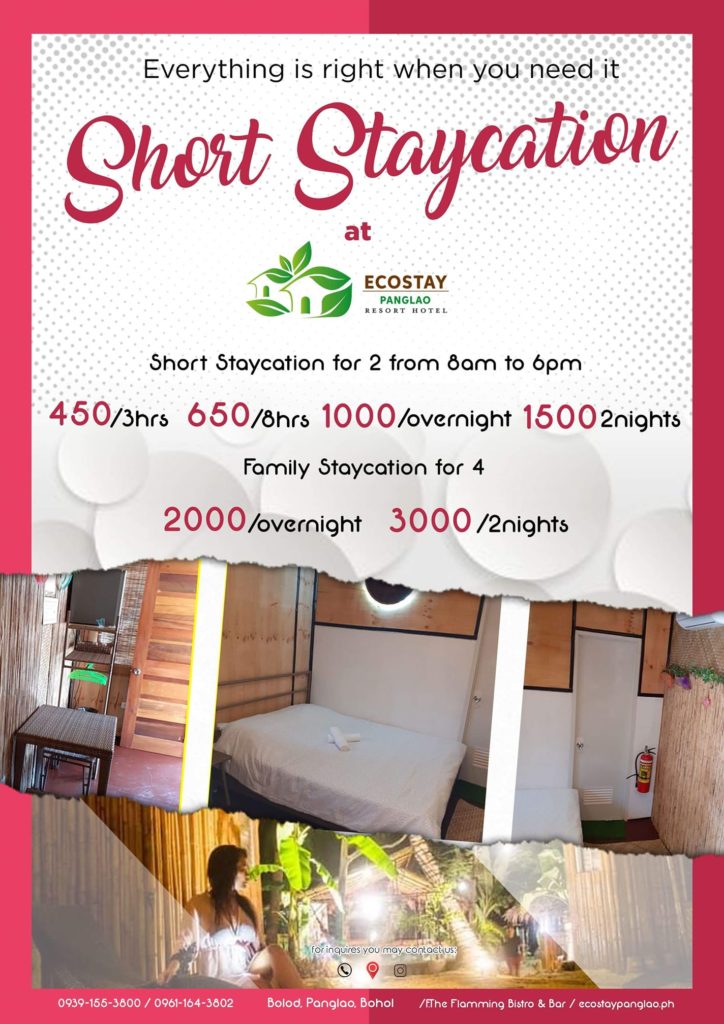 Corkage:
P150 – Wine
P200 – Hard Drinks
Note: You are allowed to bring your own food given that you don't eat it in their restaurant.
OTHER INFORMATION
HOW TO GET THERE?
Exact Location: Panglao Shores Resort Road, Bolod, Panglao, Bohol
From the DAO Integrated Bus Terminal, take a Ceres Bus that would pass by Bolod. Tell the driver you are dropping off at Maya Playa Resort & Restaurant as Ecostay Panglao is located across the road.
Since Panglao is slowly embracing the new normal, Ecostay Panglao makes sure that their whole resort is properly sanitized. Make sure you do your part.