J.K. Rowling once told us in one of her Harry Potter books that a dream is where a boy can swim in the deepest oceans and fly over the highest clouds.
In Davao, no dreams are needed to be able to stay up close to these heavenly clouds. One just need to pack his things up and head to Hills View Mountain Villa in Brgy. Datu Salumay, Marilog District.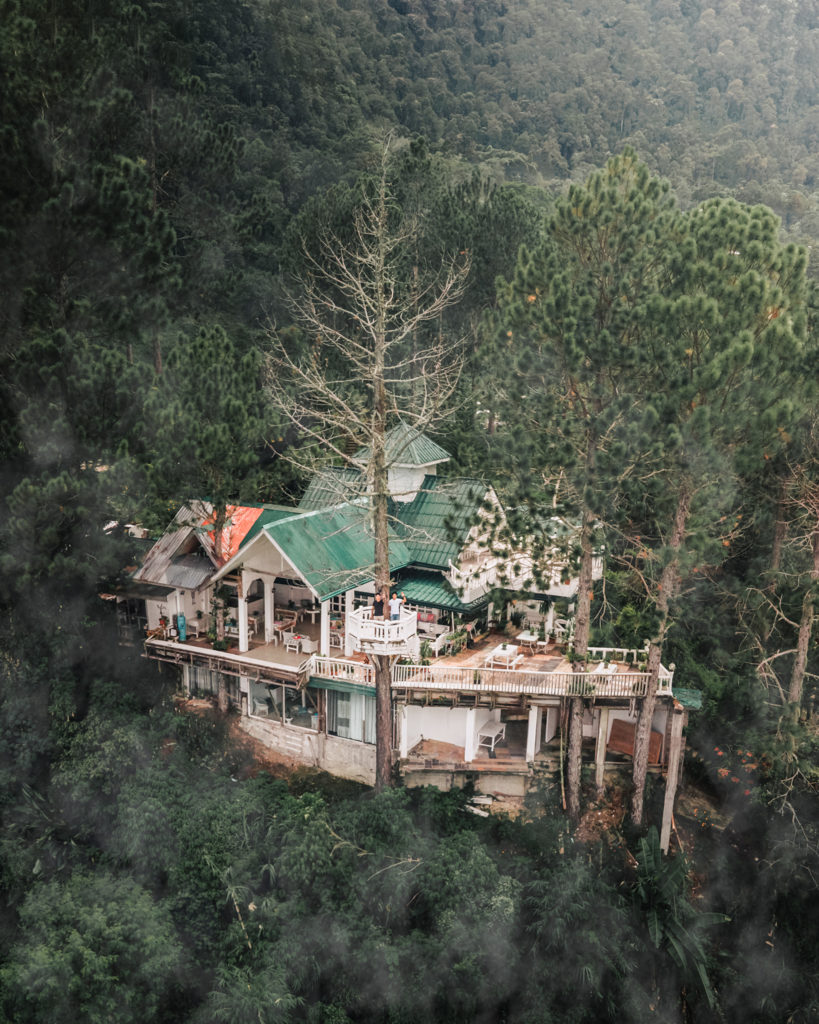 Hills View Mountain Villa showcases nature's grandness to the fullest with its breathtaking overlooking view of the clouds. Once the thick chunks of clouds disappear during the latter parts of the day, an equally splendid view of the green hills and mountains pampers the sight of every spectator. These, plus a chilly weather that's perfect for a soulful unwinding experience.
Isn't this something we desperately need after a week loaded with unfathomable pressure?
A breakfast over the clouds is apparently better than a breakfast in bed. Here, visitors take delight in having their hearty meal or their morning coffee while they bask in the unmatched view of the vast sea of clouds. The best time to view the "Sea of Clouds" is from 5 AM – 8 AM.
This is literally feeding both your eyes and your stomach.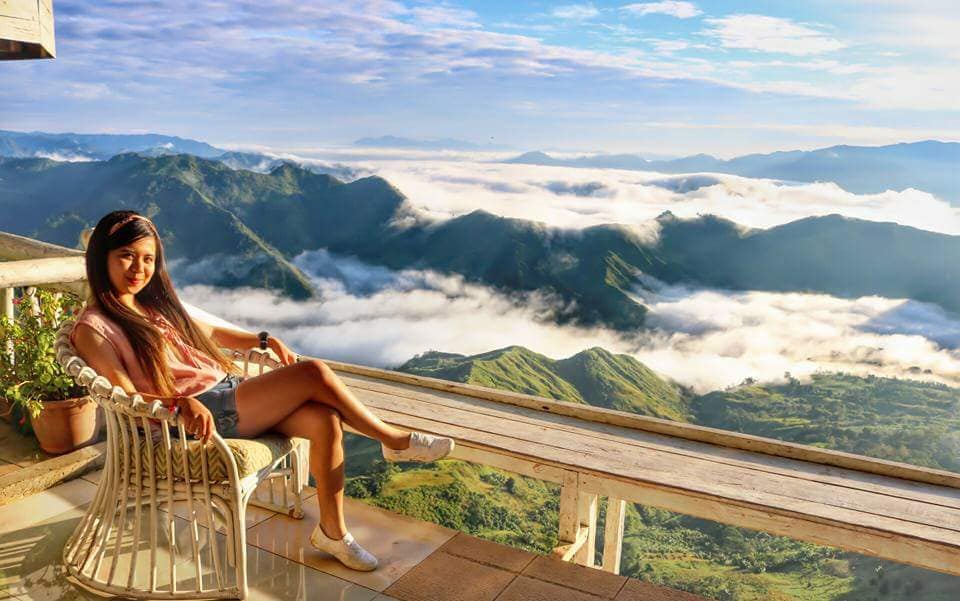 Aside from the clouds and the mountains, the place is also ridden with tall pine trees. It makes a good location for pre-nuptial photoshoots, retreats, reunions, birthday celebrations and lovers' escape spot.
If the marvels of the overlooking view didn't satiate you yet, try staying overnight. Hill's View Mountain Villa has room accommodations for couples and families. You can even set up your camping tents and play board games or have some heart-to-heart talks with them. For larger groups, the place has overnight packages so you can have certain parts of the villa all by yourself and your friends. Stargazing is a common activity for visitors who chose to spend the rest of the night in the place.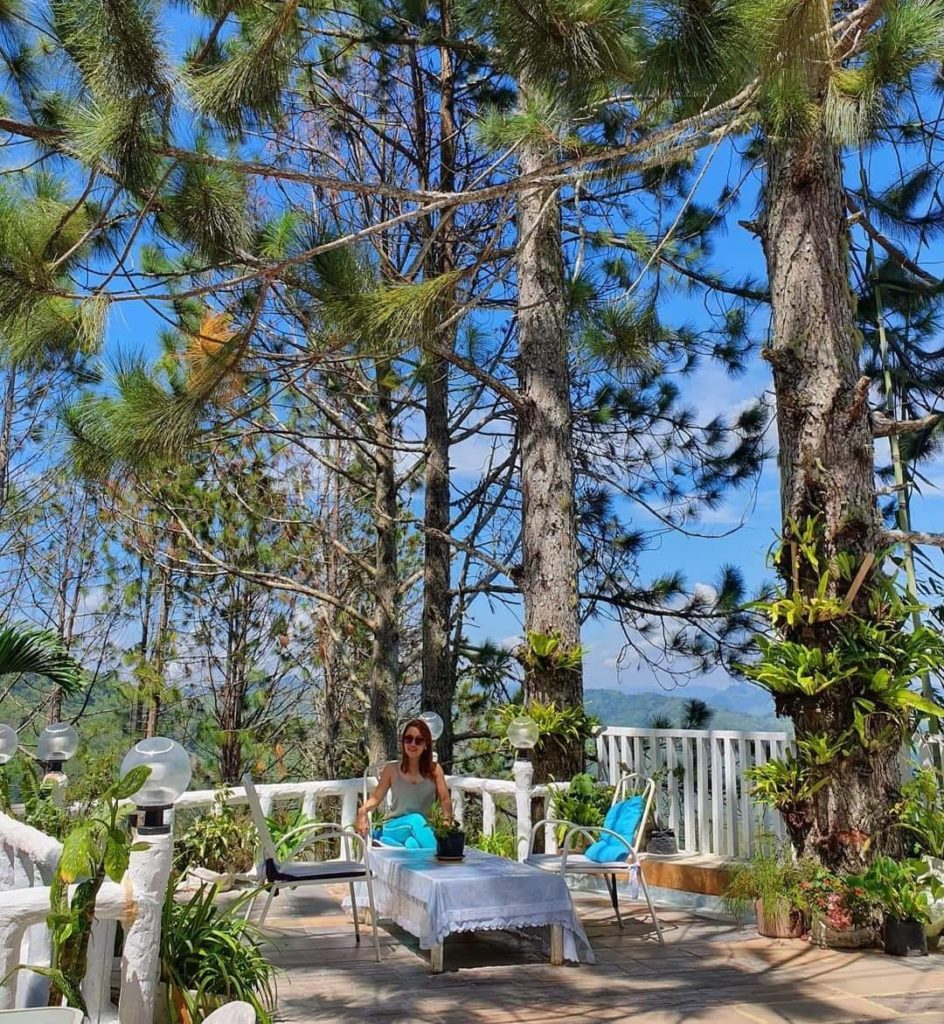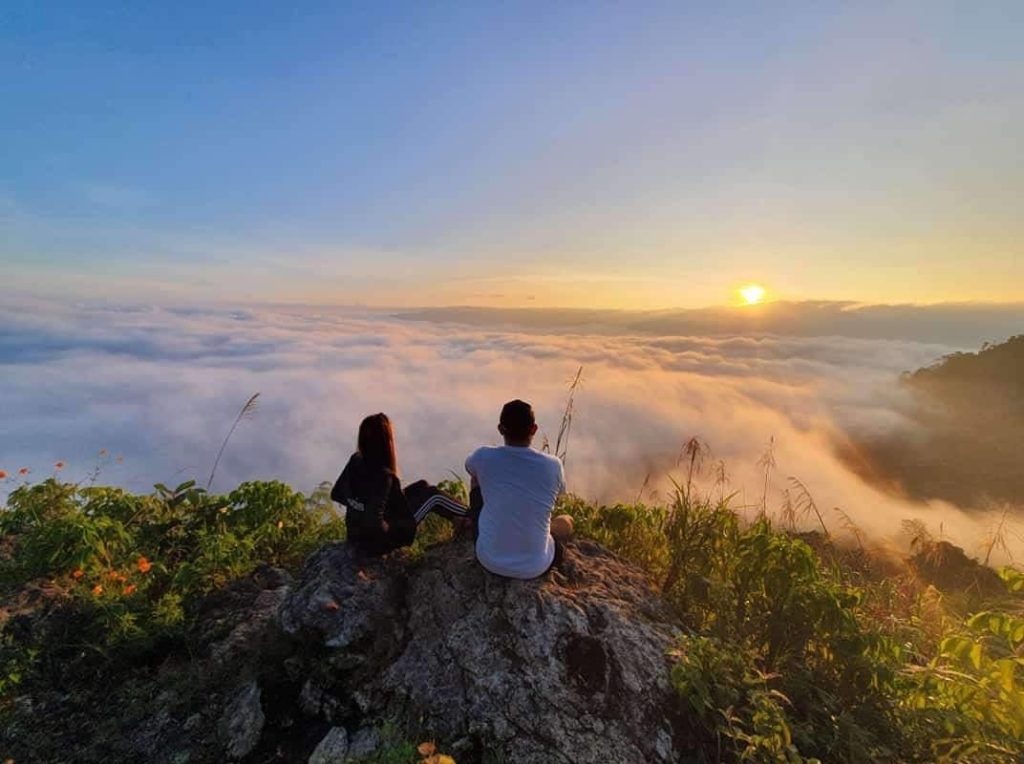 And did I mention that the sunrise is the most-awaited part of the day here? Being able to witness the rays of the sun as they peep and slice their way through the clouds is just a once-in-a-lifetime pleasure.
A few reminders though. The road going to the villa is rough and bumpy. Travelling at night is dangerous because the road isn't well-lit. Also, don't forget to bring your thick sweaters as the place can be very cold. Lastly, advanced booking is necessary so the management can control the number of guests to be accommodated in compliance to the health protocols set by the local government unit.
RATES & OTHER INFORMATION
Day Use:
Entrance Fee: P50/head (Opens as early as 4:30AM until 5PM)
Overnight Fee: P150/head (12PM – 12PM the next day)
ROOM RATES:
Room for 2-3 Persons: P2,500 per night
Room for 4-6 Persons: P3,500 per night
Room for 8 Persons: P4,500 per night
Room for 10 Persons: P6,000 per night
PACKAGE RATES
Whole Lower 2: P6,000 per night (good for 10 persons only)
Whole Upper: P10,000 per night

Excess of 15 persons – P200/head

Whole Lower 1: P10,000 per night

Excess of 20 persons – P200/head

Whole Lower and Whole Upper: P18,000 per night

Excessof 35 persons – P200/head
OTHER INFORMATION:
HOW TO GET THERE?
Exact location: Brgy. Datu Salumay, Marilog District, Davao (along Davao-Bukidnon road), Mindanao – same road going to BEMWA strawberry farm.
BY BUS: From Ecoland Terminal in Davao City, ride a bus via Cagayan de Oro City (fare: approx. P80/head, one way). The bus will pass through the BuDa (Bukidnon-Davao) Highway. Tell the driver or conductor to drop you off at BEMWA Crossing. From there, ride a habal-habal/skylab to Hills Mountain View Villa (fare is P175/head, back and forth). It's advisable that you book the same habal-habal driver for your return trip and have him/her to pick you up at your time scheduled.
BY CAR: Navigate with Waze or Google Maps and set your destination to "Hills View Mountain Villa" in Marilog District, Davao. Parking space is available.