The current location of Jack's Ridge Resort in Davao is of historic importance to the people of Davao City. During the World War II, this location was used by the Japanese forces as a portion of their headquarters.
The Matina Hills had a clear view of the Davao Gulf where the American forces anchored their ships, hence, giving the Japanese a strategic advantage. But today, this very spot no longer stands for war and chaos. With Jack's Ridge Resort and Restaurant in place, this location now serves as one of Davao City's top tourist magnets as it sits on top of the hill, overlooking the bustling City of Davao.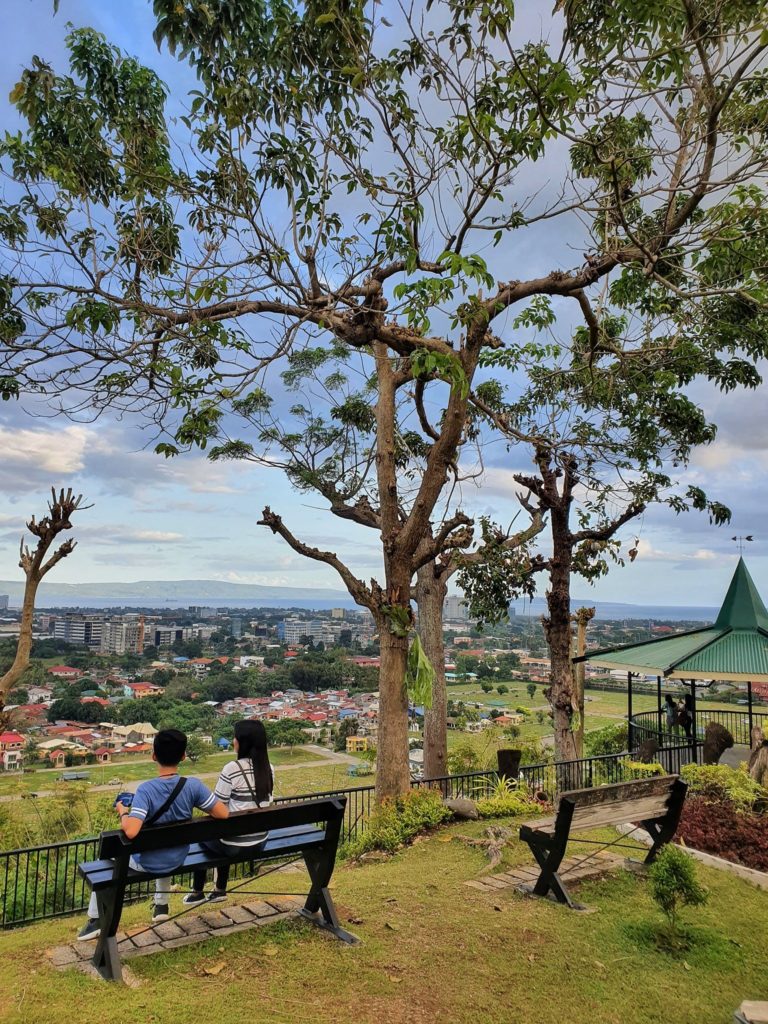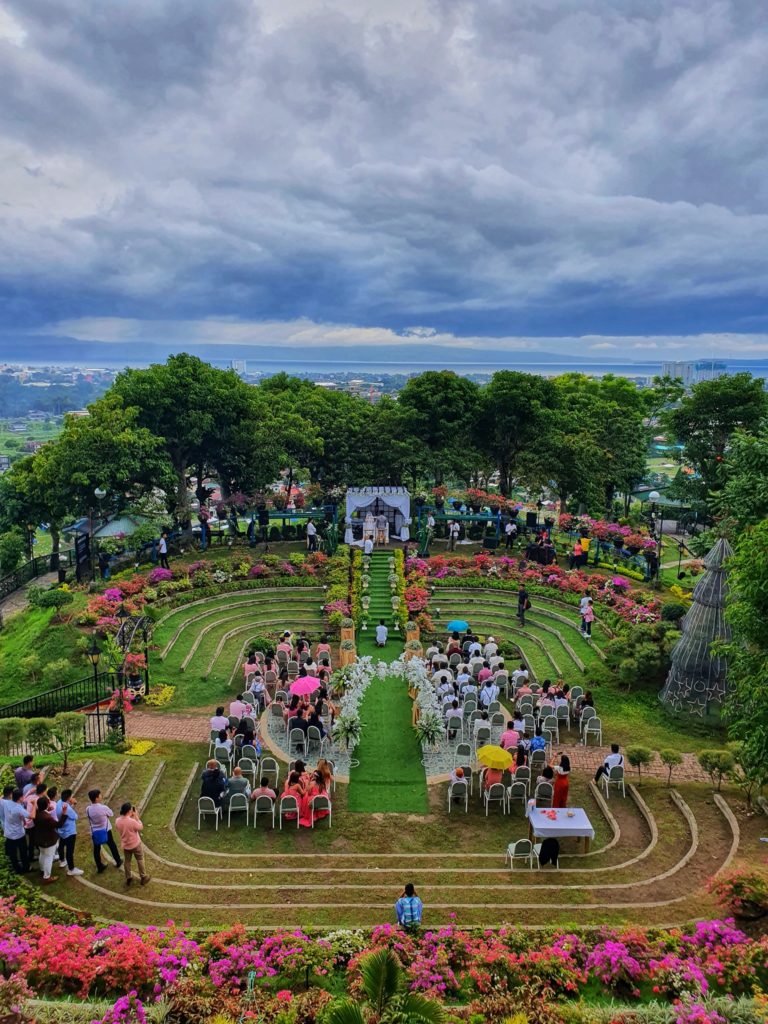 This place is perfect for dining with family or simply getting a temporary break from the noise of city life. We recommend that you visit at night so you get to have a perfect overlooking view of Davao's city lights while enjoying the sumptuous meals Jack's ridge offer.
Amenities
Amphitheater – the scenic green amphitheater is one of the most popular venues in Davao for garden weddings and other social gatherings. This is also a perfect Instagram-worthy location for your selfies and DIY photoshoots.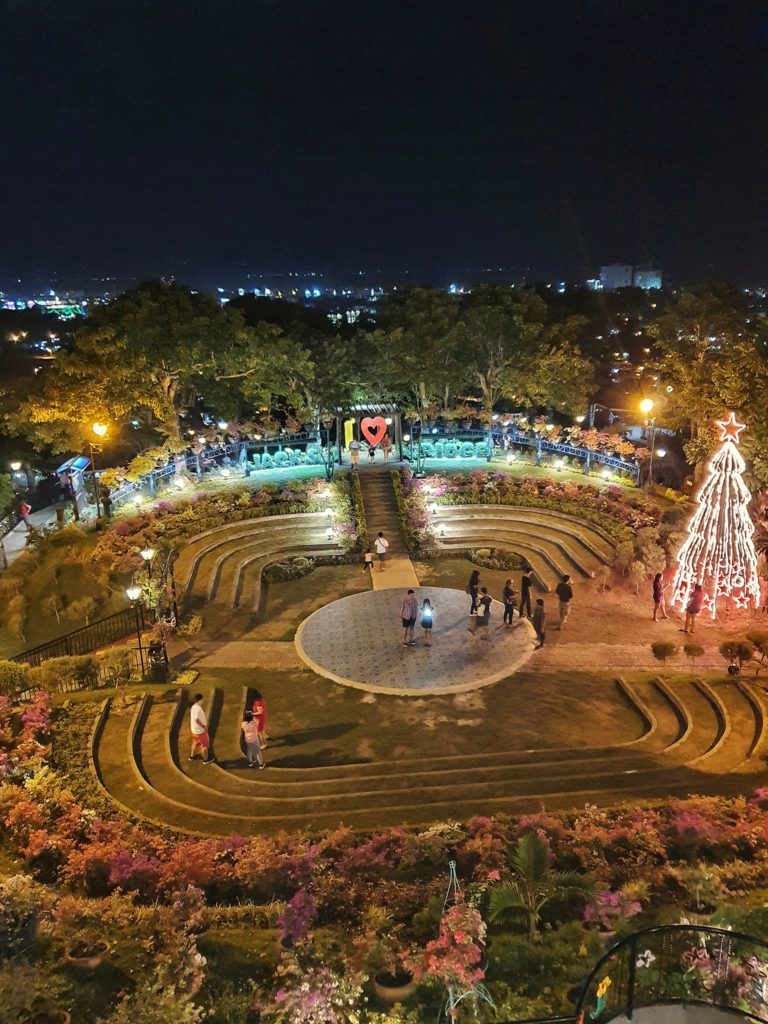 Crabs, Shrimps & Steak. Jack's Ridge main restaurant offers famous Dabawenyo cuisine that will surely make you come back for more. Some of their best sellers include grilled tuna, kinilaw, sinigang, and a whole lot more! This goes perfectly with beer or some fresh fruits for dessert.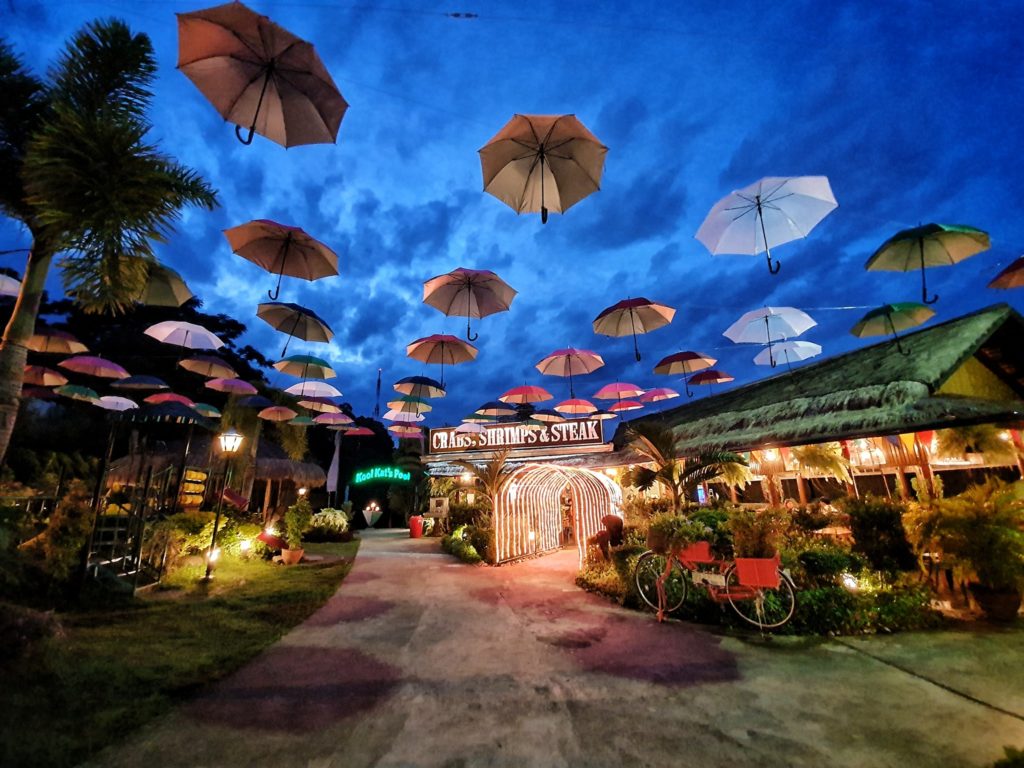 Karlo's Gourmet and Coffee. This classy restaurant serves French, Italian, and Mexican dishes. It's perfect for some fine and serene dining, or having your cup of coffee with friends. The ambience is also perfect for intimate dinner or coffee dates due to its glass walls and warm lighting. Again, an IG-worthy location!
Kai's Bar and Grill. If you're looking for some partying and also want to witness live performance from some of the best bands in the city, this is the perfect spot for you. They have acoustic live sessions from Tuesdays to Thursdays and a live band from Fridays to Saturdays.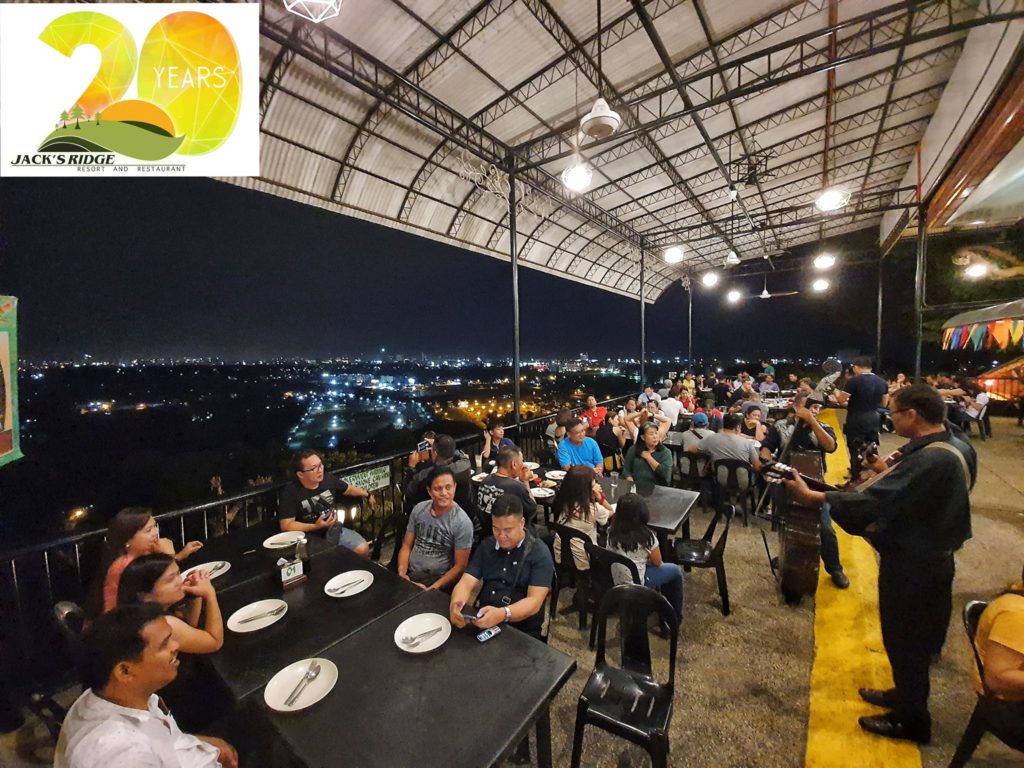 Penmar Hall – These halls are frequently reserved for weddings and conventions. They can cater to activities with large number of participants.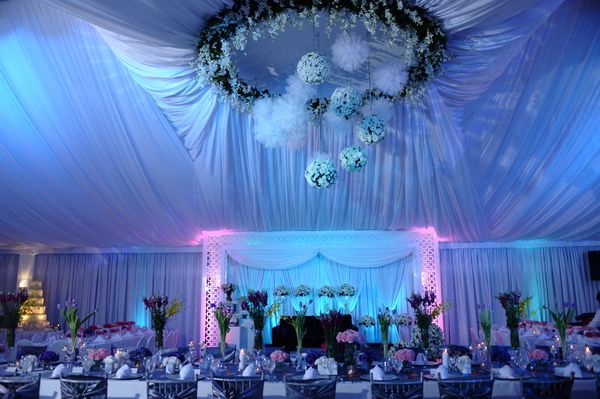 Kool Kat's Pool – Yes. You read that right. Jack's ridge also comes with a twin pool that gives you an excellent view. Looking for some amazing spot for a night swimming? We highly recommend this amenity at Jack's Ridge!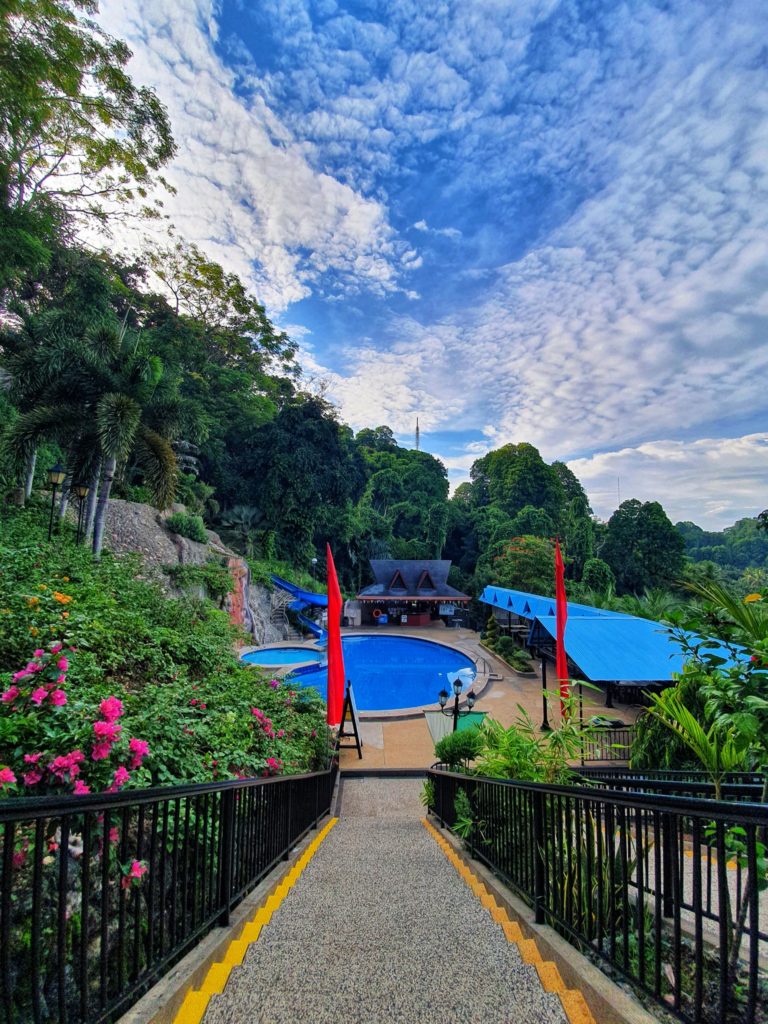 Tap Room Piano and KTV – This is open from 5PM – 2AM where guests can unwind, sing, drink with a perfect view of Davao City. The purple lights, flat screen televisions, and Bose hi-fi speakers will make your singing and bonding experience level up to a whole new standard.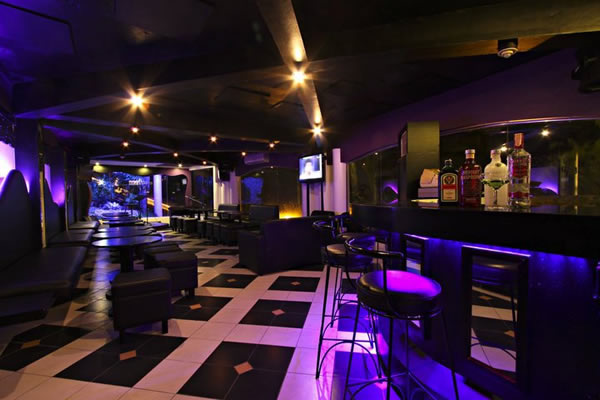 Cottages – Jack's Ridge also offers accommodation for those who want to stay overnight. Perfect for stargazing and waking up to a cold probinsya-feels.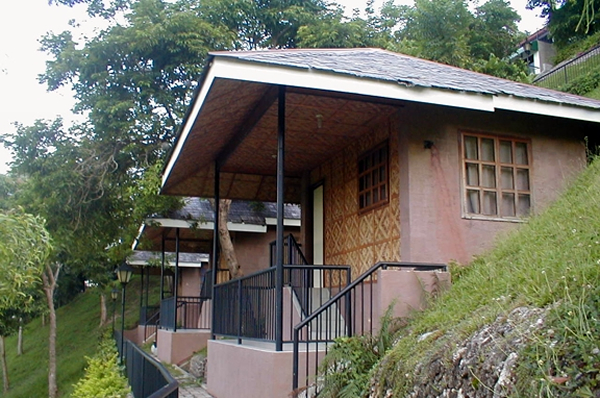 Souvenir shop – And of course, any tourist spot will not be complete without a souvenir shop! Shop your hearts out for some pasalubong for your family and friends.
RATES & OTHER INFORMATION
DAY USE:
Opening hours

Kool Kat's Pool – 9AM – 10PM (Mon-Thurs); 9AM – 11 PM (Fri-Sun)

Taklobo Restaurant – 11AM – 1:30 PM (Lunch); 4:30PM – 10:30PM (Dinner)

Cottage – P1,064/day + P300 security deposit
Kool Kat's Pool – P100 (both adults and children)
Other information
HOW TO GET THERE?
EXACT LOCATION: Jack's Ridge Resort and Restaurant Corp., Shrine Hills, Matina, Davao City, Mindanao
BY TAXI: From Davao City proper, you can hail a taxi. The trip is only 25-30 minutes long and fare is around P150.