All of us are wanting that exclusive weekend getaway. That vacation we've always wanted, all away from the stress and hassle of the city life. Negros Occidental has made a buzz in taking that vacation fantasy up to the next level with Lakawon Island – the exclusive island escapade in Cadiz.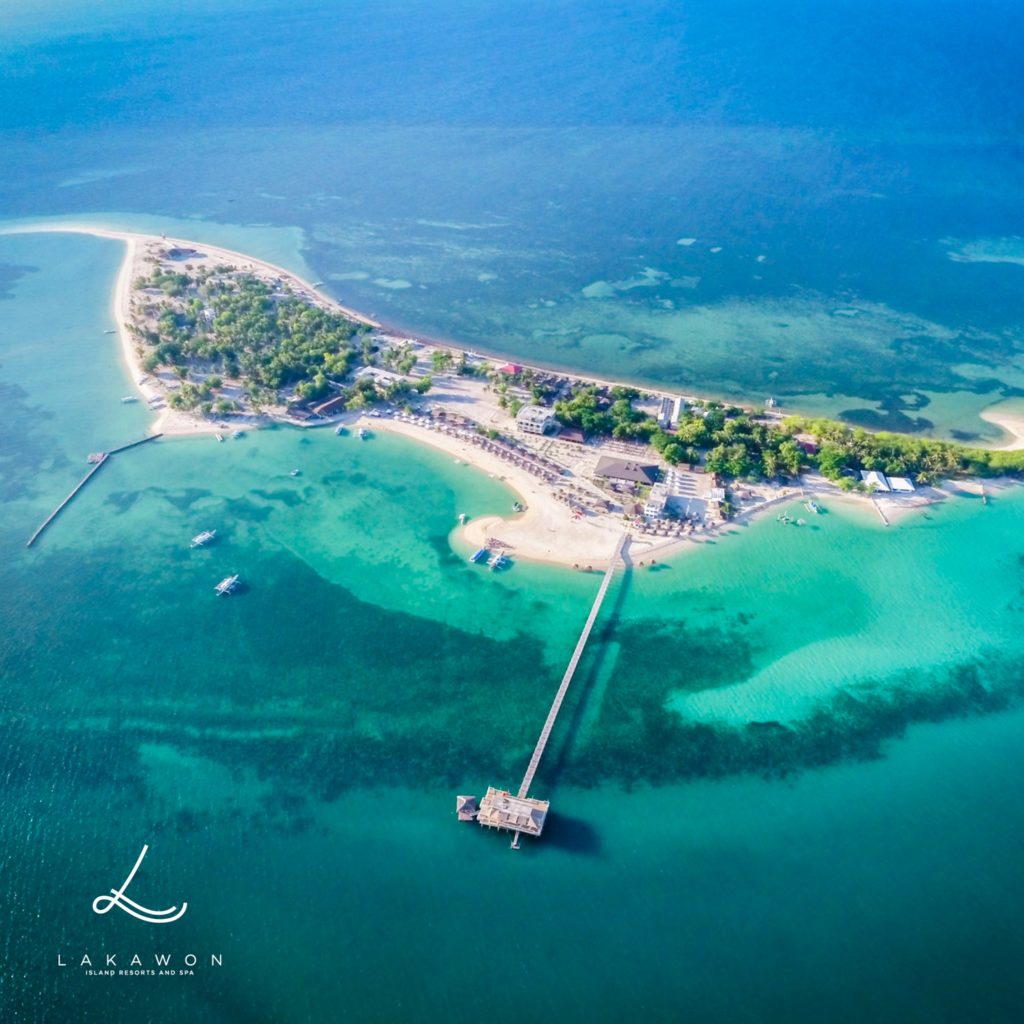 Lakawon Island is a 16-hectare island surrounded with white sand and crystal-clear water. Before, the island was not really that popular until a new management made renovations, making the island a top-tier tourist spot. Lakawon Island is a combination of its natural beauty and careful beautification and maintenance.
This island surely promises you that sweet escape as you need to ride a boat to get there. That's right, the island resort is purely the island itself and this what makes it stand out among other resorts in the area. The island resort is also complete with modern facilities, along with its famed floating bar, the Taw Hai Floating Bar, also dubbed as the largest floating bar in Asia.
If frolicking within the island itself is not enough, there are other activities that can be done in the island such as snorkeling, kayaking, banana boat and many more.
Rates & Other Information
Day Use:
Entrance Fee: P140 per head
Roundtrip Boat Fee: P150 per head
Terminal Fee: P20 per head
Note: the fees mentioned above are same with the breakdown of the Php 310.00 mentioned in the How to Get There section.
Room Rates:
Bamboo Suite: P2,500 per night, good for 4 persons
Pearl's Place: P3,799 per night, good for 4 persons
Bunk Room: P4,999 per night, good for 8 persons
Premier Suite A: P9,499 per night, good for 4 persons
Premier Suite B: P10,599 per night, good for 5 persons
Condo Suite: P11,999 per night, good for 6 persons
Barkada Suite: P11,999 per night, good for 6 persons
Other Information
Restaurants and bars are available in the resort but be reminded that you can't pay cash there. Instead, tourists are required to have the Lakawon Island Cash Card at the reception of Lakawon Island Resort for Php 20.00 to have it loaded and reloaded. You can use this card to purchase food and drinks and any credit left upon leaving can be refunded.
How to Get There?
Exact Location: Lakawon Island, Brgy. Cadiz Viejo, Cadiz City, Negros Occidental, Visayas
Starting from downtown Bacolod City, go to Ceres North Terminal where you can hop a bus bound to Burgos Public Market, estimated fare of Php 105.00. Upon arrival, you can ride on a tricycle going to the port (Php 120.00/good for 6 persons). At the port, you will need to a pay total of Php 310.00 per pax (breakdown of the entrance fee at Php 140.00/pax, boat fee at Php 150.00/pax round trip and, terminal fee at Php 20.00/pax). The boat you will be riding from this port shall take you straight to Lakawon Island with an approximate travel time of 20 minutes.