Have you ever played an open world adventure game like Breath of the Wild or Skyrim and climbed to the top of the mountains to see what treasures and hidden gems they have? That is how it is in Mt. Cabalian in southern Leyte only in real life.
Mt. Cabalian is actually an active volcano with hot springs surrounding it caused by the heat of the volcano. At the summit of Mt. Cabalian is a lake in the crater called Lake Danao (also known as the Cabalian Lake).
Hike up the mountain and visit this magnificent lake where you can swim in it, do some fishing, and even drink the clean water. You can also set up a tent on a specific side of the lake with your friends or travel companions.

In the morning, the lake is covered in thick fog giving off an eerie feeling as you cannot see the whole lake. If you want to go on an adventure to the summit of a volcano or tick off a bucket list item, then visit the mysterious Lake Danao in Mt. Cabalian.
Either visiting or setting up camp, it is best to seek a guide as there are many animals like boars and monkeys in the area that might pose a threat if you are in the wrong place at the wrong time.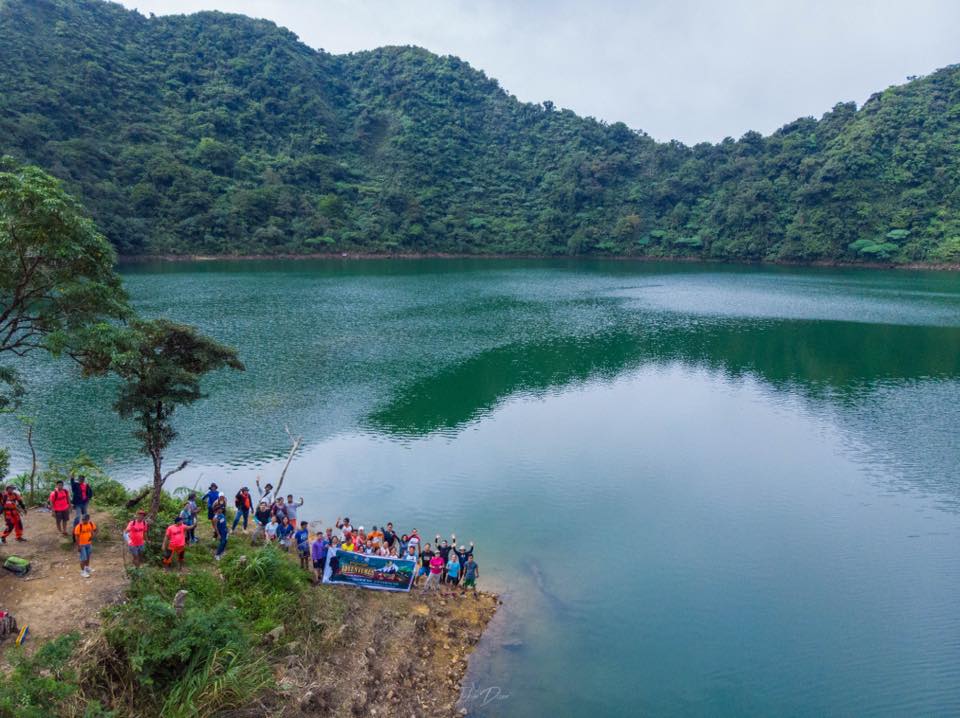 RATES & OTHER INFORMATION
Other Information:
If you plan on staying overnight, be sure to bring a tent to camp at the camping site.
Be sure to bring your food and water. However, the water from the lake is clean and can be drunk/used.
Be sure to log your names in the barangay hall before the hike. If you want, you can hire a guide to get there, especially if it is your first time visiting. Just ask the barangay officials where you can find one.
How To Get There?
Exact Location: San Juan, Southern Leyte, Eastern Visayas
BY VAN/BUS: If you are in Tacloban, find a van/bus going to Sogod and upon arriving at the Sogod Bus Terminal, ask around on where to ride the jeepney going to San Juan. You can take the hike at the jump-off point of the volcano in the Barangay Hall of Danayog.
BY CAR: Navigate with Waze or Google Maps and set your destination to "San Juan Municipality" in Southern Leyte. Upon arriving, find a parking space and follow the instructions above.