Relaxing and peaceful getaways are well and good but adding therapeutic to the list of adjectives makes it even better. Mapaso Wellness Resort is a wellspring of hot sulfuric water flowing from the mountains and is frequented by tourists for its magical healing properties.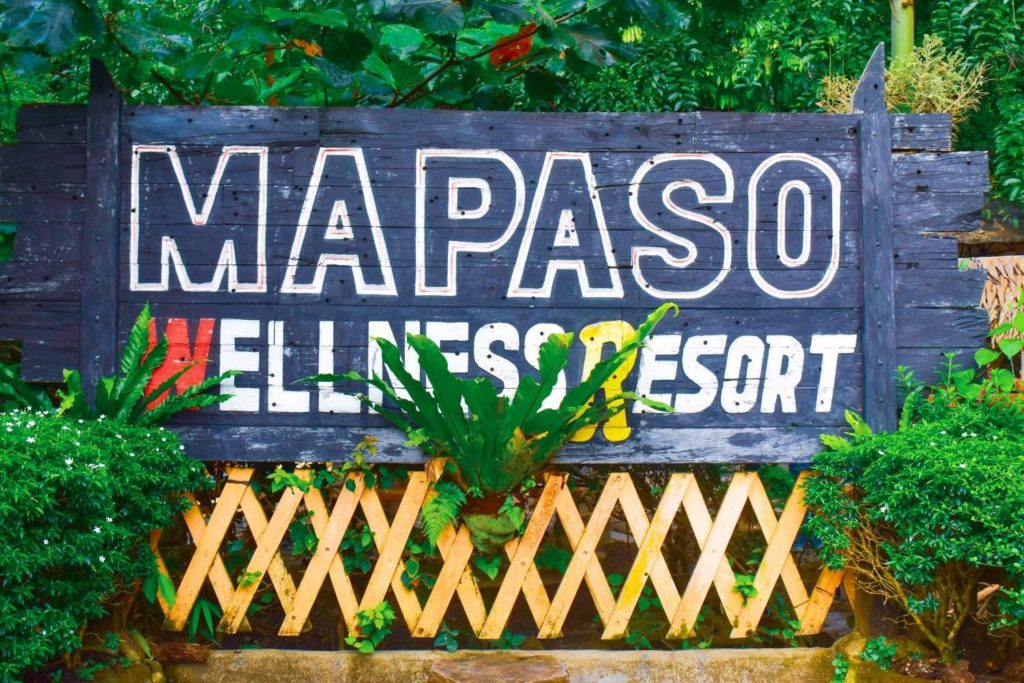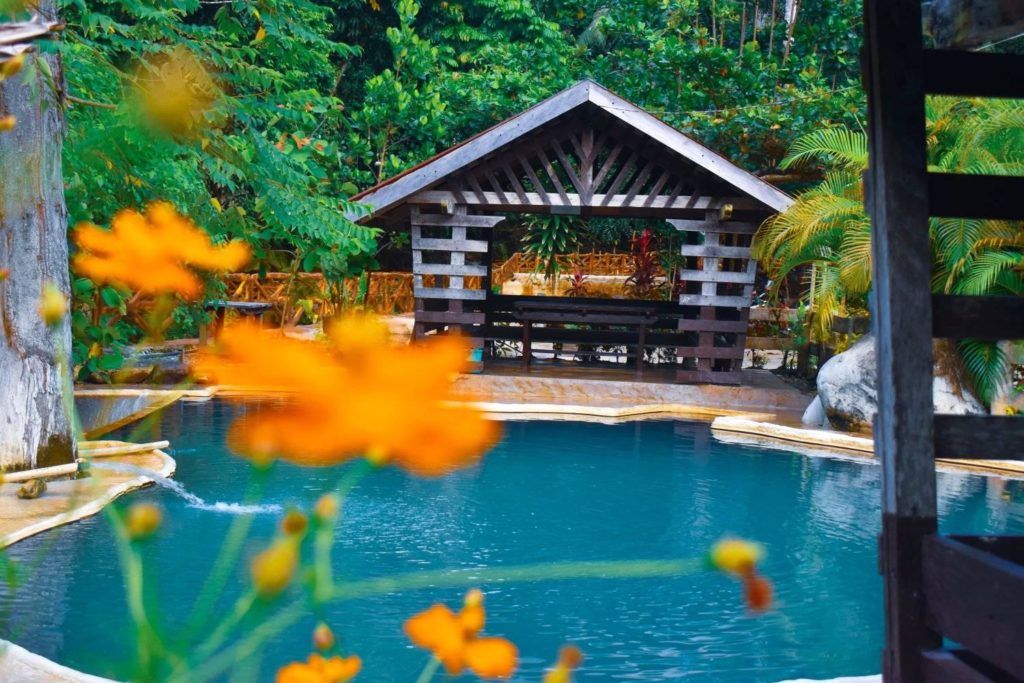 Mapaso Wellness Spring Resort is a hot spring resort in Mainit, Surigao del Norte with a collection of sulfuric pools for its guests to take a dip in. Sulfuric water is reportedly supposed to have therapeutic effects on the body such as treating asthma, rheumatism and skin diseases.
Aside from that, the steam and warm water are very helpful in releasing the tension of the different muscles in the body. Guests won't have to worry about cleanliness because the pools are filled with continuously flowing water from the mountains. The locals say that the water in the resort comes from a water basin tucked near a volcano.
The resort is enclosed by copious groups of plants and trees that provide canopies for shade from the sun. Rocks with reddish hues are also prominent in parts of the resort and in all of the pools as an effect of the sulfuric content in the water.
There is a river dividing the resort into two sections which can be traversed by a bridge. On the other side are more pools and hot spring caves for a more isolated dip. Some pools can be rented for exclusive use for a more relaxing experience with the family without the stress of big crowds.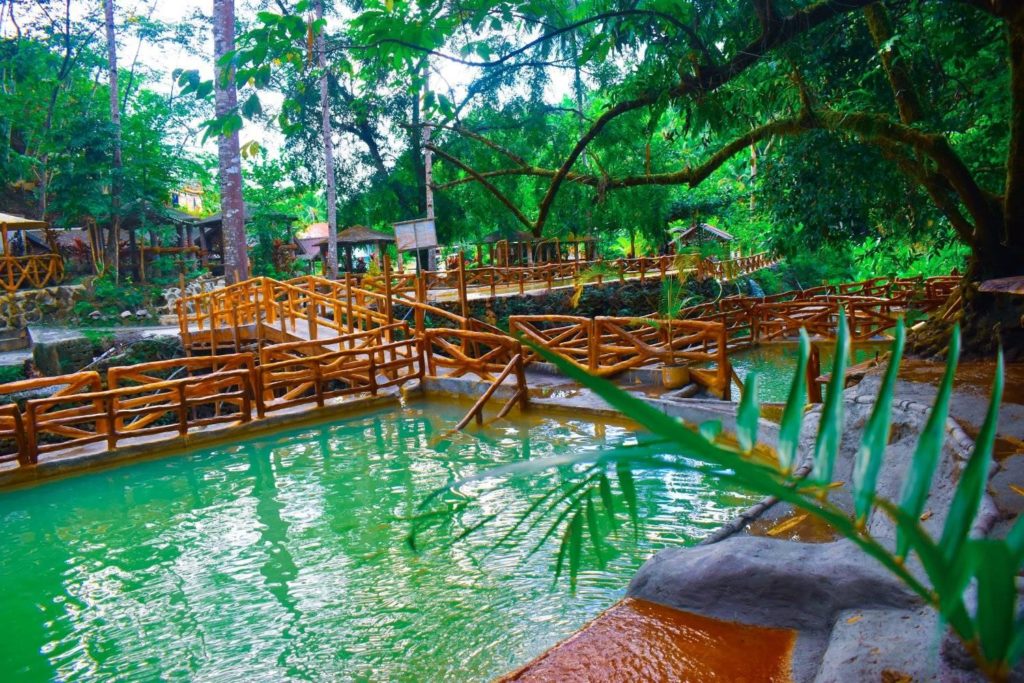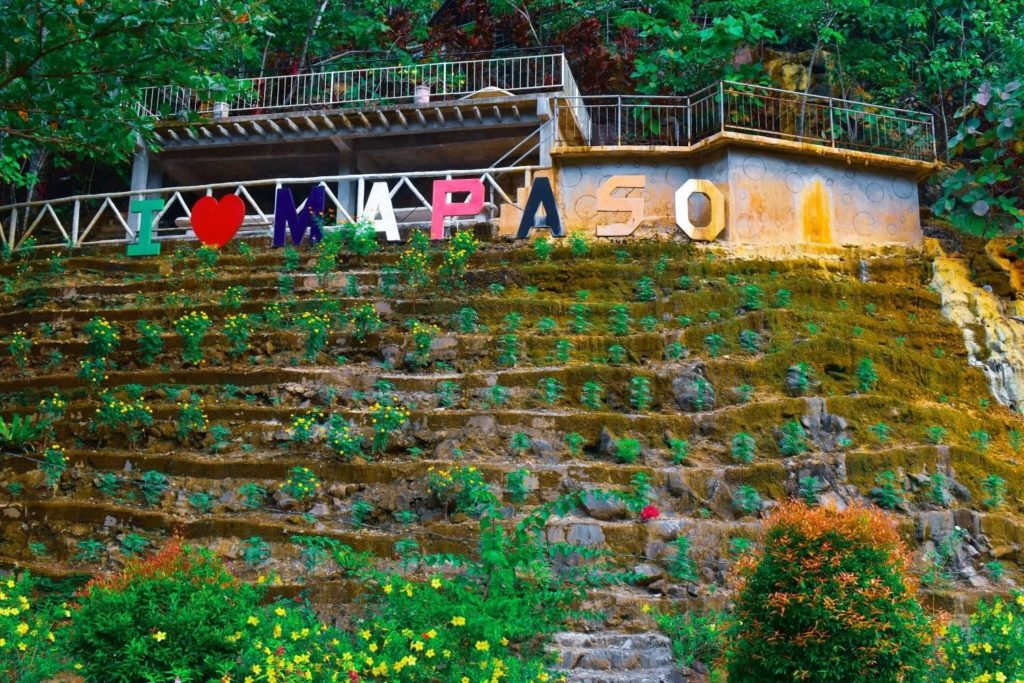 RATES & OTHER INFORMATION
ENTRANCE FEES:
Adult: P30 per head
Senior: P25 per head
Children (11 y.o. below): P20 per head
Opening hours: 7:00 AM to 5:00 PM daily
PARKING FEES:
4-wheels: P30 per vehicle
Elf: P40 per vehicle
Tricycle: P10 per vehicle
Motor: P5 per vehicle
COTTAGE RATES:
Table w/ umbrella: P250
Mushroom: P350
Medium Cottage: P500
Large Cottage: P750
Extra Large Cottage: P1000
OTHER INFORMATION:
HOW TO GET THERE?
Exact location: Mainit, Surigao del Norte, Mindanao
BY BUS: There are two options when traveling to Mainit by bus. You can either ride a bus from Butuan or Surigao City. At the bus stations, take a bus that will pass by Eskina Magpayang (ask around to be sure). You can also ride vans from Surigao City to Kitcharao. Upon arriving in Magpayan, ride a tricycle or a habal-habal to Mapaso Wellness Resort
BY CAR: Navigate with Waze or Google Maps and set your destination to "Magpaso Wellness Resort" in Mainit, Surigao del Norte. Parking space is available upon arrival with parking fees.