Mountain climbing has always been an intimidating activity to most especially those without the lungs to endure it but there's good news for everyone – Mayana Peak in San Carlos, Negros Occidental is a very easy climb.
It is also calling to every climber to check out its breathtaking views. Mayana Peak is likened to Cebu's Osmeña Peak because of its straightforward path that's nothing but an up-and-down trail although some claim for it to be even much easier.
This beginner-friendly mountain trail stands about 750 meters above sea level. Although it is a beginner climb, the rewards at the end of the trail is more than worth it. The only requirement is 10-15 minutes of hiking and a little bit of lung power.
Aside from being an easy climb, it is also a fairly cheap trip with expenses only amounting up to P500-P1,000 for snacks, travel and tour guide. Tour guides are not mandatory but for first-timers on the mountain they are very helpful. It also helps the tour guides because some of them rely on it as a source of income since they don't ask for an entrance fee. Even without an entrance fee, the place is properly maintained by the locals and it makes the experience even better.
Mayana Peak is about 2-3 hours from Bacolod City by bus but it can be reached by car. It is recommended to travel early to be able to catch the sunrise and to avoid the heat of the sun. From the walking point, the view is already jaw-dropping but it doesn't hold a candle to the view at the peak but it is a good teaser for what to expect.
The trail has a few steep paths that require a little bit of effort but it's nothing that beginners can't handle. Usually, the hike takes around 15-30 minutes but it all depends on the speed of the hiker. It is also a pleasing hike because the view stays visible on the way up and provides the hikers with motivation.
At the top, there is a view deck that offers respite for tired feet while taking in the marvelous panorama of San Carlos City with mountains extending up to the shorelines of the island and the sky and sea meeting in the middle. For a short and fairly easy climb, the prize is more than worth it.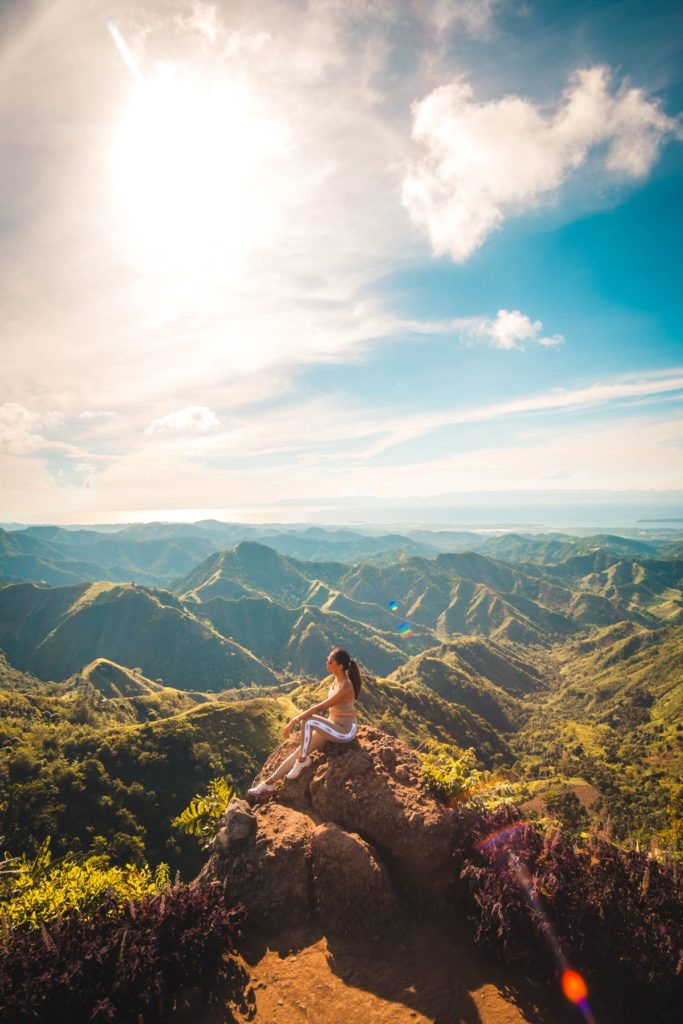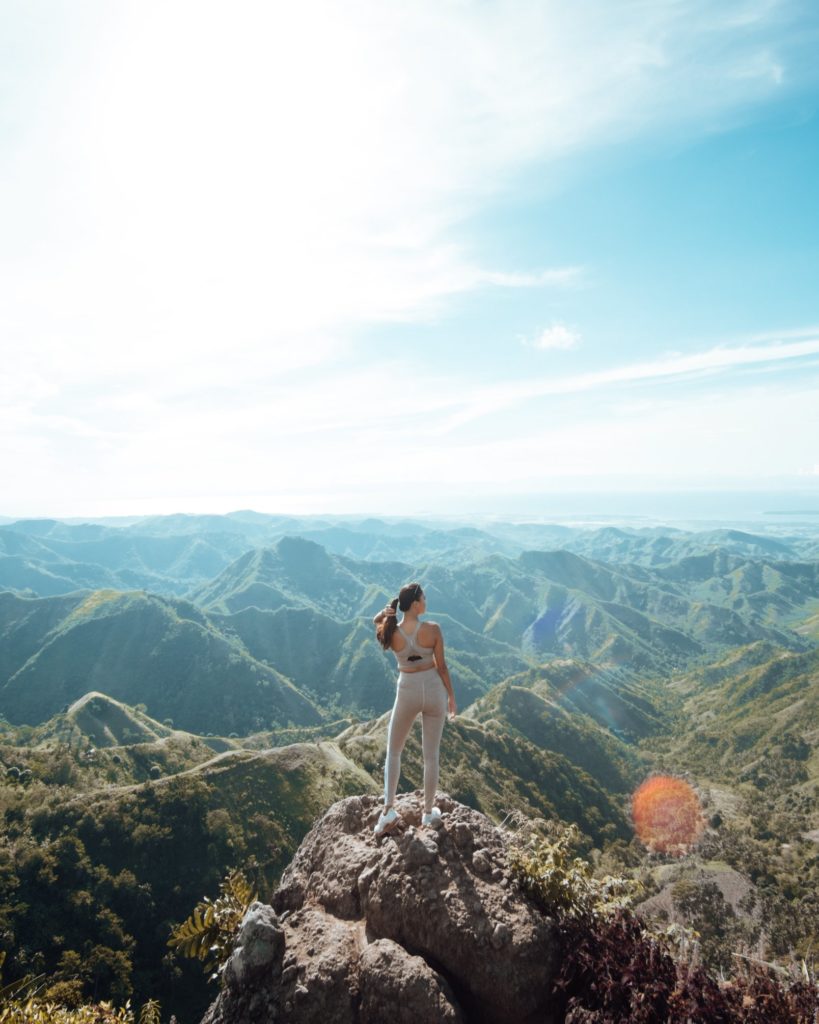 RATES AND OTHER INFORMATION
FEES
Entrance Fee: N/A
Tour Guide: discussed with the guide
OTHER INFORMATION
HOW TO GET THERE?
Exact Location: Sitio Mayana, Brgy. Prosperidad, San Carlos City, Negros Occidental, Visayas
BY BUS: Ride a bus at Bacolod South Bus Terminal bound for San Carlos via Don Salvador. Tell the driver to drop you off at Sitio Punod. From Sitio Punod, you have the choice of riding a habal-habal to the walking point or walk all the way for a couple of hours.
BY CAR: Navigate with Waze or Google Maps and head for Mayana Peak, San Carlos City. If the directions are vague, then clarify with the locals on where to go. Cars and other four-wheeled vehicles can only go as far as Sitio Punod because the roads ahead are rough and undeveloped. You have the choice of either riding a habal-habal to the walking point or walk all the way for a couple of hours.