By definition, a lake is a large body of water (larger and deeper than a pond) within a body of land. As a lake is separated from the ocean, it is not a sea. Some lakes are very big, and people in the past mistakenly called them seas. Lakes do not flow like rivers, instead, rivers flow into and out of them.
But lakes are more than that.
Lakes are often associated with stillness. It's the kind of beauty that fills the atmosphere with cool and serene feels. It also showcases some of water's most captivating qualities — either the enchanting clear reflections or alluring ripples.
The province of Leyte is blessed to become the home of some of the finest lakes in the country. By the next time you visit the place, make sure to check these lakes out.
1. LAKE JANAGDAN
Exact location: Brgy. Cabintan, Ormoc City
Lake Janagdan is a crater lake occupying the caldera of Mount Janagdan, a dormant volcano in the north-central part of the island of Leyte. It is located in the eastern part of Ormoc and is part of Mt. Aminduen ranges. It measures 1120m above sea level. Various plant species can be found, with ferns, vines, and trees covered with mosses. Different types of insects often crawl along the trail too.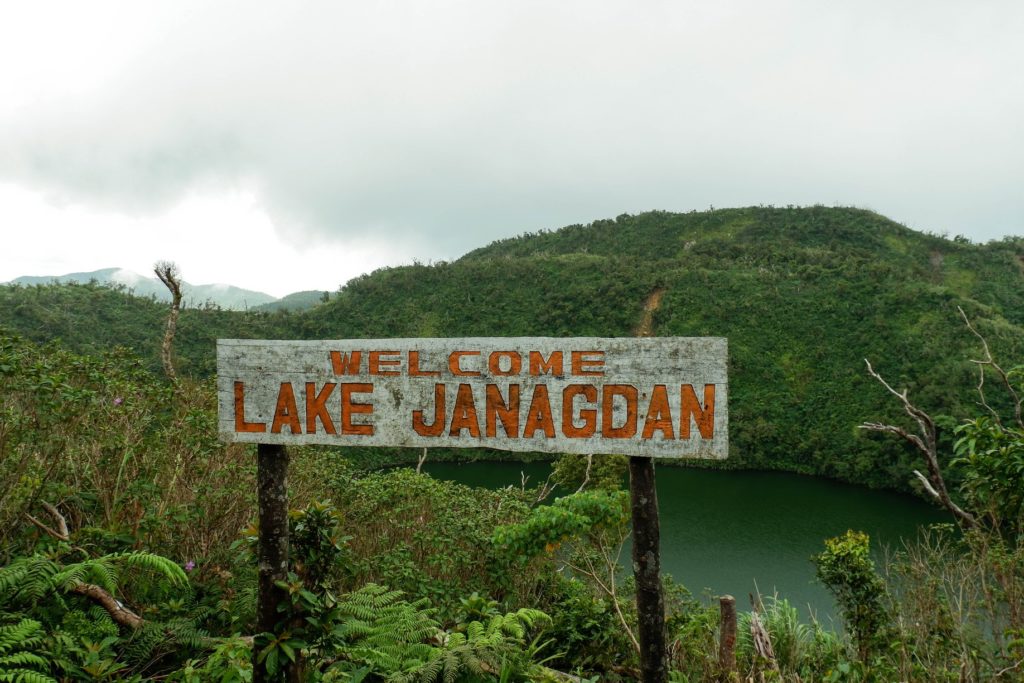 Despite the dry season, the lake was amazingly still full of waters.
The trek to Lake Janagdan isn't a walk in the park though. Here, you need to get pass through trees, loose paths and slippery leaves. Not just strong legs, you need ample amount of determination too to see the beauty of Lake Janagdan that seems to sit on its throne on top of Mt. Janagdan.
The cold waters make up for the struggle of going up here. You can also take your lunch and enjoy the exchange of stories while you bask in the sight of the thick vegetation that cuddles the wide basin of water.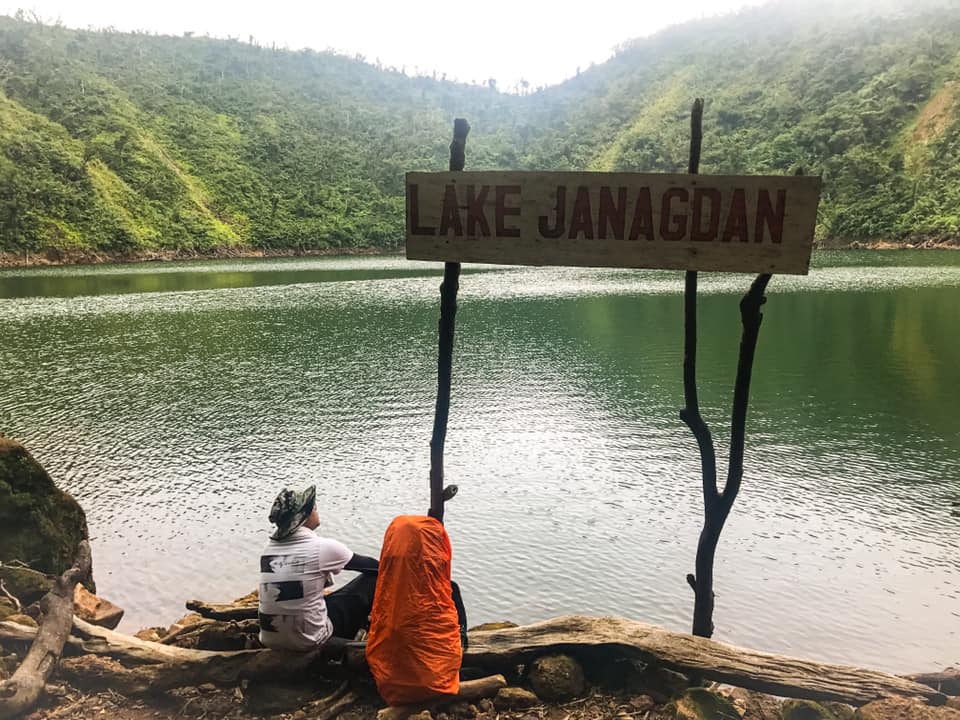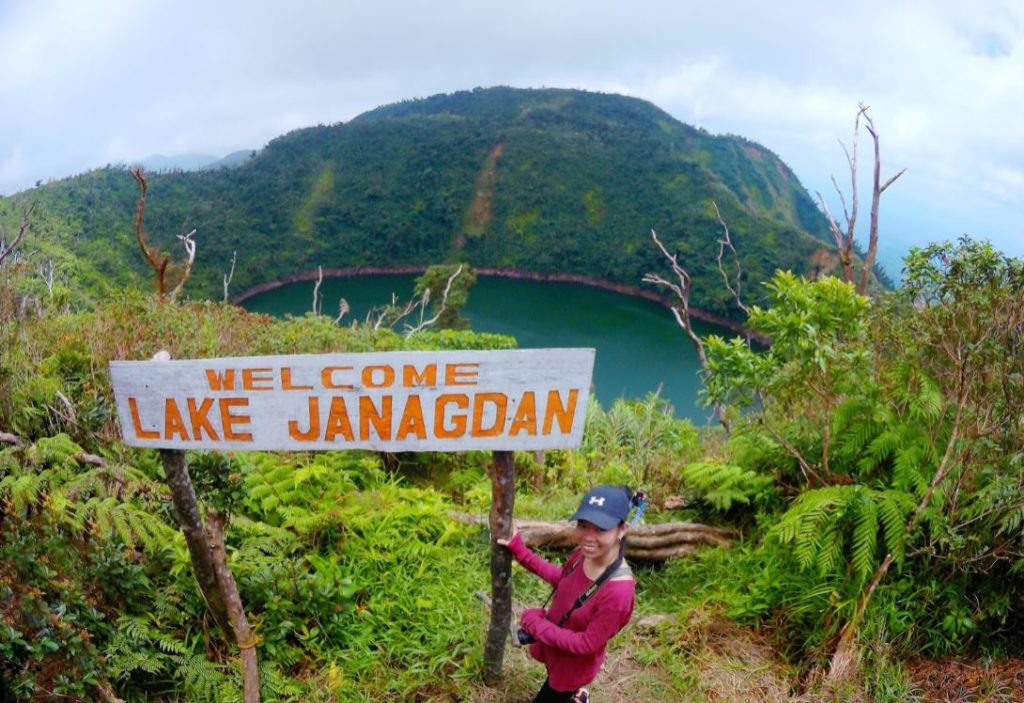 OTHER INFORMATION:
Guide Fee: P500 for every 5 hikers
Registration Fee: P25 per head
HOW TO GET THERE?
BY COMMUTE: Once you get to Ormoc City, you can ride a habal-habal from the town proper to Brgy. Cabintan. Travel time is around 40 minutes and fare is around P200. You can also choose to ride a jeepney to Brgy. Cabintan via Ga-as at the Terminal across Public Market and Ormoc Port.
2. LAKE KASUDSURAN
Exact location: Sitio Maglahug, Brgy. Gaas, Ormoc City
Lake Kasudsuran is one of the three lakes in Ormoc City and the least visited one due to its isolated location. Its isolation makes it hard for the trekkers to witness the view magnificent view that the lake has to offer.
The 5-hectare Lake Kasudsuran is located 27 km (a 45-hr drive) northeast of Ormoc City on the virgin forest of Brgy. Ga-as and Mt. Janagdan, a plateau 1,000 meters above sea level. It is only accessible by foot. On your way to the lake, you will see areas of abaca plantation. It is an hour trek from the jump off point but its trail is already established.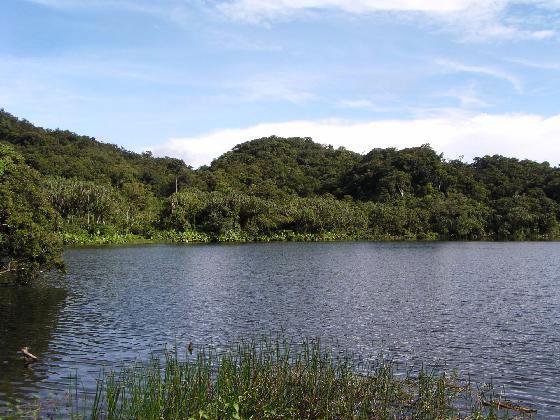 The lake is very quiet, peaceful and you can really feel the serenity of the place. It is much recommended f you stay there for an overnight camping.
HOW TO GET THERE?
BY COMMUTE: From Ormoc City, you can travel by group and charter a multicab or any service. You can also wait for the 10AM jeepney at Ormoc City Terminal. Another alternative is to ride a habal-habal from Brgy. Simangan in Ormoc City to Brgy. Gaas.
3. MT. CABALIAN CRATER LAKE (LAKE DANAO)
Exact location: San Juan, Southern Leyte, Eastern Visayas
Up for a swim in the mouth of a volcano? Why not? Mt. Cabalian Crater Lake is the joy for the thrill-seekers. This lake is at the summit of Mt. Cabalian which is an active stratovolcano. The last time it erupted was between the years 1790 to 1850 based on the result of radiocarbon dating that was conducted from the pyroplastic flow deposit.
Surrounding it are hot springs caused by the heat of the volcano. Aside from swimming, you can also do some fishing and you can even drink the water. For those who love to watch how nature unfolds its beauty over the night, camping with your companions on a specific side is allowed.
When camping, prepare your thick clothes as thick smolders of fog will start to envelop the place in the morning. As a reminder, it is always best to seek a guide as there are many animals like boars and monkeys in the area that might pose a threat if you are in the wrong place at the wrong time.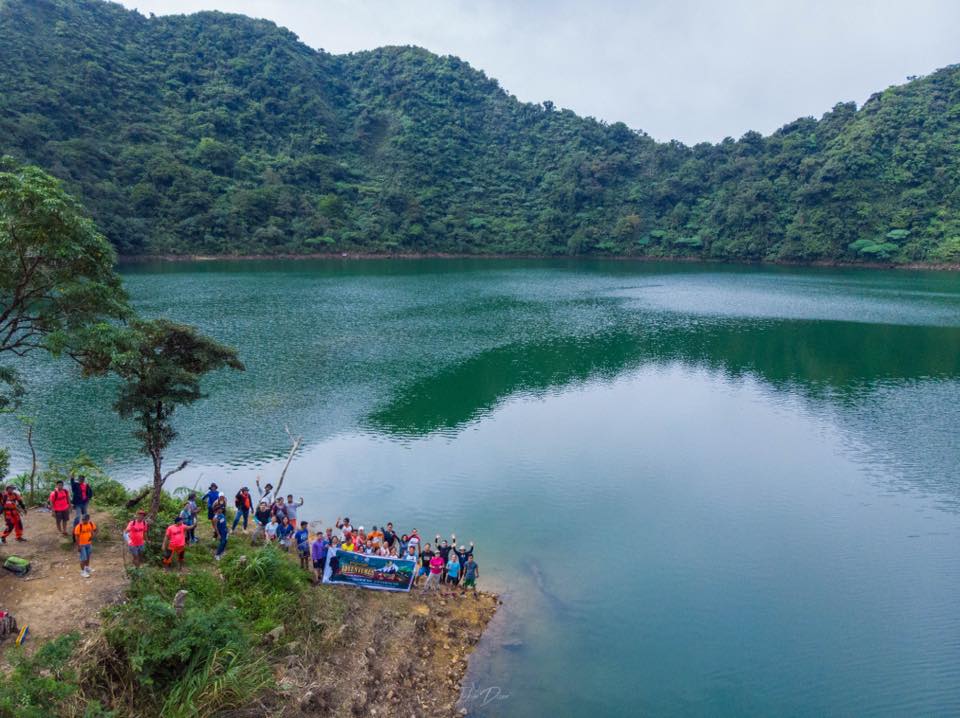 HOW TO GET THERE?
BY COMMUTE: If you are in Tacloban, find a van/bus going to Sogod and upon arriving at the Sogod Bus Terminal, ask around on where to ride the jeepney going to San Juan. You can take the hike at the jump-off point of the volcano in the Barangay Hall of Danayog.
4. MAHAGNAO VOLCANO NATURAL PARK
Exact location: Burauen, Leyte
Located in Burauen, Leyte, about 66 kilometers from Tacloban City, the Mahagnao Volcano National Park attracts visitors with its craters, hot springs, multi-colored mud, virgin forests and lagoon.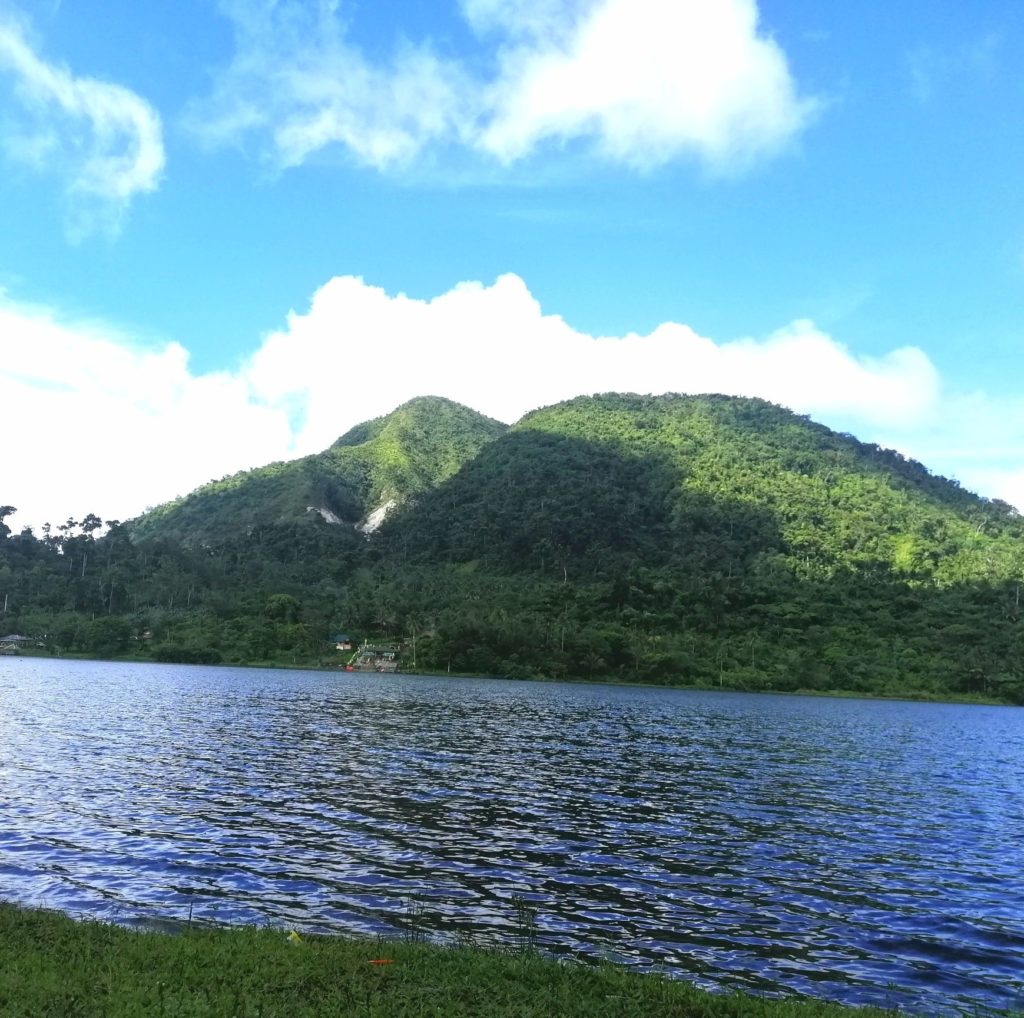 The Mahagnao Lake is a gem for the people in Buraeun, Leyte. The park, created by Proclamation No. 184 dated August 27, 1937, was originally named the Mahagnao National Park, but was later renamed as the Mahagnao Volcano Natural Park (MVNP).
The park spans an expansive area of 635-hectare forestlands surrounding the pristine Mahagnao Lake and has an elevation of 860 meters. Its cool environment makes your stay here worthwhile. In fact, the place has earned the label "Little Baguio of Burauen." You can also see here different vegetable plants that grow on cooler temperatures.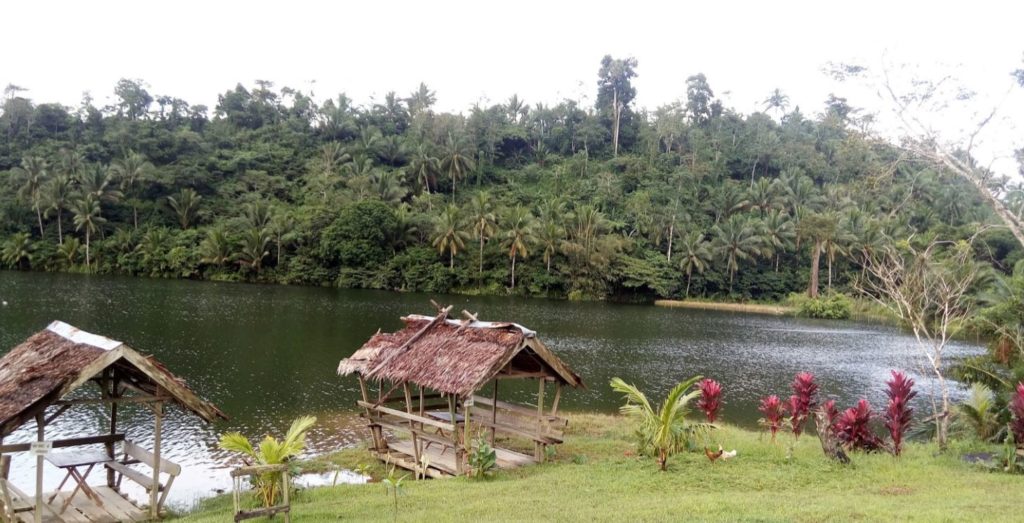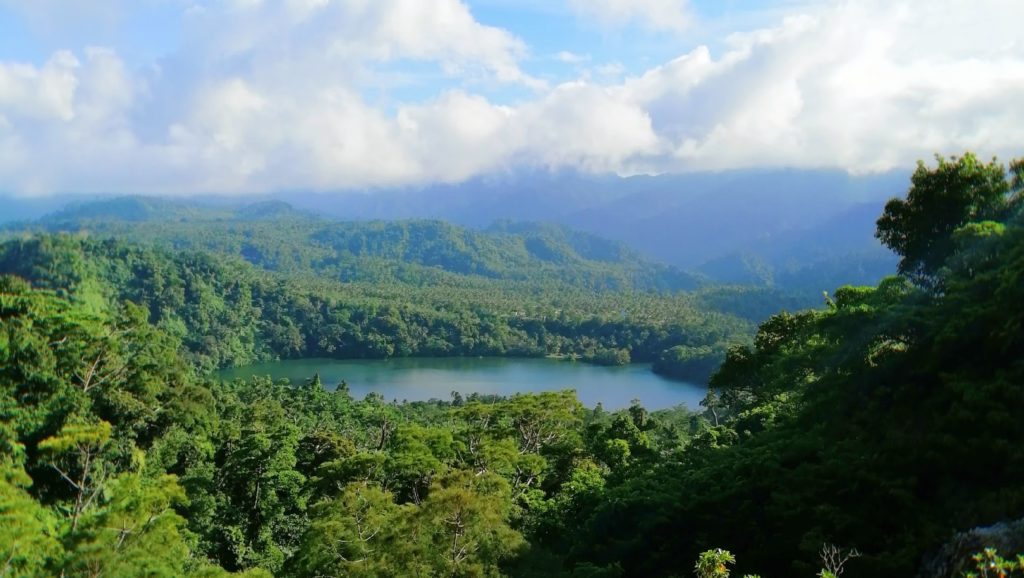 OTHER INFORMATION:
HOW TO GET THERE?
BY COMMUTE: From Tacloban City, you can take a one-and-a-half-hour bus ride or a jeepney to Burauen, with a route passing through 7 barangays before reaching the park. At the town proper, you can also hire a motorcycle to give you a ride to Mahagnao. The volcano and national park are specifically located 18 kilometers southwest of the municipality of Burauen. Also take note that you also have to hike for an hour or ride a 4×4 vehicle to actually reach the site.
5. BITO LAKE
Exact location: Brgy. Imelda, Macarthur, Leyte
When MacArthur said "I shall return," he meant 'we'.
Bito Lake is a lake in Leyte that makes its guests come back for more. It is surrounded by a mountain and rice fields and flexes a picturesque 126-hectare freshwater lake located five kilometers away from the town center. It used to cover more than 200 hectares but due to siltation, its area was reduced to just 115 hectares. The lake is also one of sites in the province visited by migratory birds.
When residents were still living near Lake Bito, there was a high presence of coliform bacteria. But now that the residents were relocated, it goes back to normal level. There's also a plan to transform Lake Bito into an eco-tourism destination following the relocation.
6. LAKE DANAO NATURAL PARK
Exact location: Brgy. Lake Danao, Ormoc City
Situated just 18 kilometers northeast of Ormoc City proper, the lake sits at an altitude almost similar to Tagaytay's. It is part of the wide land area of the Lake Danao National Park and is surrounded by the Amandiwin mountain range. Lush forest exists in this part of Leyte with some pine trees in the vicinity of the lake. Various species of birds with their distinct sounds like hornbills, doves and wild pigeons can also be observed in the area.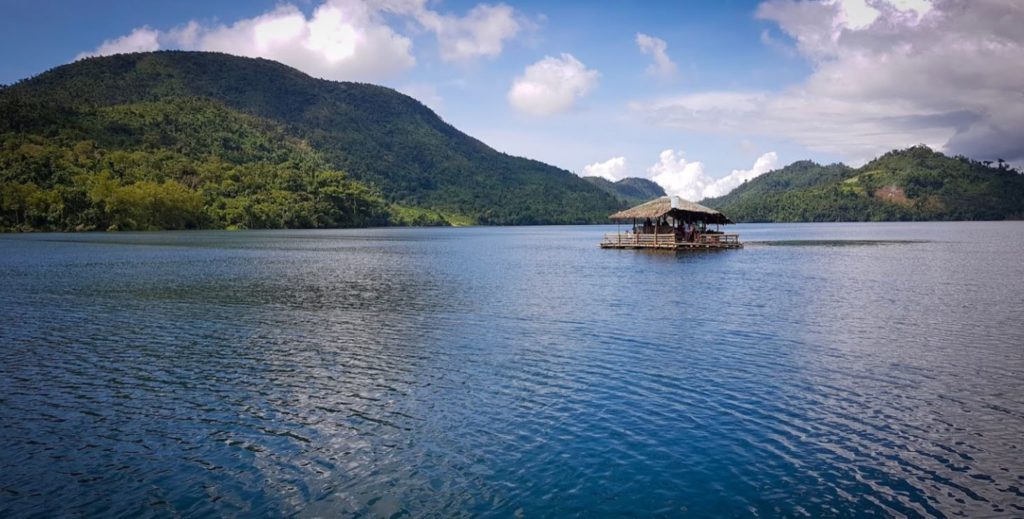 Lake Danao Natural Park is known for having a guitar-shaped lake when viewed from above. Interestingly, the lake actually serves as a source of water to at least 7 towns in Eastern Leyte, and also an irrigation to some of the rice lands in some of the municipalities of Leyte.
The Lake naturally treats everyone with a cool environment, stunning view and clean waters which makes it an IG-worthy picture of what tranquility is all about.
OTHER INFORMATION:
Opening Hours: 7AM – 5PM
Entrance Fee: P50
Environmental Fee: P10
Facebook Page: https://www.facebook.com/lakedanaoormoc/
HOW TO GET THERE?
BY COMMUTE: From Tacloban Airport, ride a jeep to the downtown area, then ride a van bound for Ormoc City. From Ormoc City Proper, go to the Public Terminal, or go near the Ormoc City Public Market and ask the locals where to ride a Jeepney going to the Brgy. Lake Danao. You can also rent a motorcycle or habal-habal going to the Lake Danao.
We are never short of nature's generosity. From white sand beaches to overlooking mountain views, lakes like those found in Leyte also form part of the retreat places where we usually go to if we want to escape the noise of the city. Sometimes, we yearn nothing but silence. Lakes are beauty cocooned in silence. It creates its own lullaby so we can sleep soundly in the hammocks of nature.