Boracay is back!
The famous tourist spot was declared a "No Tourist Allowed" zone since April 26, 2018, when President Rodrigo Duterte described it as a "Cesspool." A six-month period of renovation and rehabilitation was announced to save the island from an ecological catastrophe.
The ban was slightly lifted with a soft opening last October 26, 2019.
Tourists, residents, and business operators are encouraged to follow the new set of rules to preserve the beauty of the New Boracay. Violators Beware – the Kaligkasan, environmental warriors, group was formed to patrol the place to ensure that do's and don'ts are followed.
If you love Boracay before, you will relish it more today. But, before you go know these rules for a pleasant vacation experience.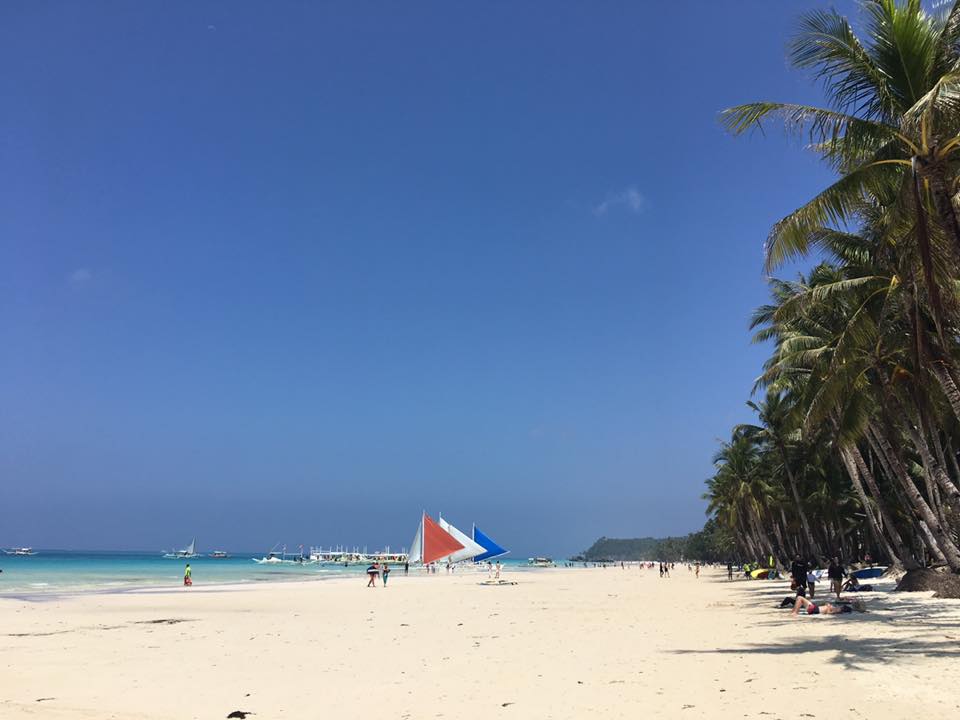 A Cap on Visitors
A "one entrance, one exit" policy was set up to monitor the number of tourists on the island. Only 6,405 tourists per day are allowed on the island. With fewer people, vacationers can expect a peaceful atmosphere enjoying the most of what Boracay can offer.
Here's a guide to getting to Boracay…
Tourists will fill out a form at the verification centers in Caticlan, Malay, Aklan. Information such as name, address, contact number, and length of stay will be disclosed. Also, they should present hotel reservation and any form of identification. Only those staying in compliant hotels will be permitted to stay. Tourists will descend at Cagban jetty port.
A separate window is in place for the processing of locals, day-trippers, and workers. Similarly, they have to present an identification.
Compliant Hotels and Resorts
Presently, only 157 lodgings are certified covering 6,000 to 9,000 rooms. No compliance, no operation is enforced. Only those with permits and clearances are allowed to operate. The limited number of rooms curb tourist overpopulation for the full recovery of the island.
Airbnbs and transient quarters are not allowed.
Casinos are out of Business
Sad news for fans of the game of chance, casinos are banned. Boracay is a place for a gathering of family and friends and not for gambling.
Bye bye Laboracay Parties
All types of party along the beach is prohibited. Having said that, drinking liquor, smoking along the coastline and public places is a no-no. Add hot-coal roasting to the list say farewell to your favorite inihaws of liempo and barbecue.
Single-use plastics is prohibited as well as plastic bags. Visitors are told to fetch their own straw, cutlery, and plastic bottles.
Violators of the no littering policy will be fined throw the trash in designated areas to avoid penalties.
Stalls are banned
Souvenir shops, food stalls, and massage beds are no longer in business.
Sun lovers can lounge at the beach without their beach chairs and parasols. Get a dose of vitamin D with your own beach towel or mat.
Strict rules and regulations
These include:
Building of sand castles are regulated.
Pets are not allowed along the beach.
Drinking, Smoking and Littering along the beach are strictly prohibited.
Dining by the beach is banned.
Umbrellas and beach chairs are banned on the beach.
Single-use plastics (including cups and drinking straws) are not allowed.
The move of the government to rehabilitate Boracay was timely. The problem was nipped in the bud before becoming full-blown. Other beach operators will be wary which is good for the people, the environment, and an image-builder for the country.