How does a refreshing retreat feel like?
For some, it's soaking in the pools or going out to the beach and getting the skins tanned. There are those who think it is a cup of ice-cold coffee or a sip of their favorite milktea. But for the people in Carmen, Bohol, a refreshing retreat is plunging into the cold waters of Pangas Falls.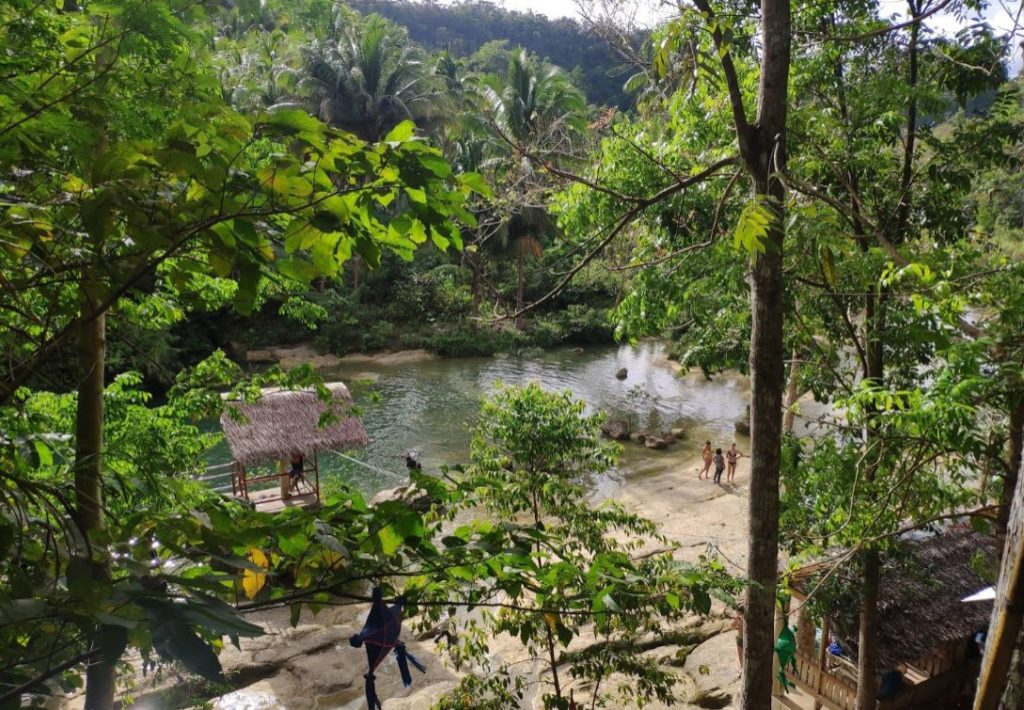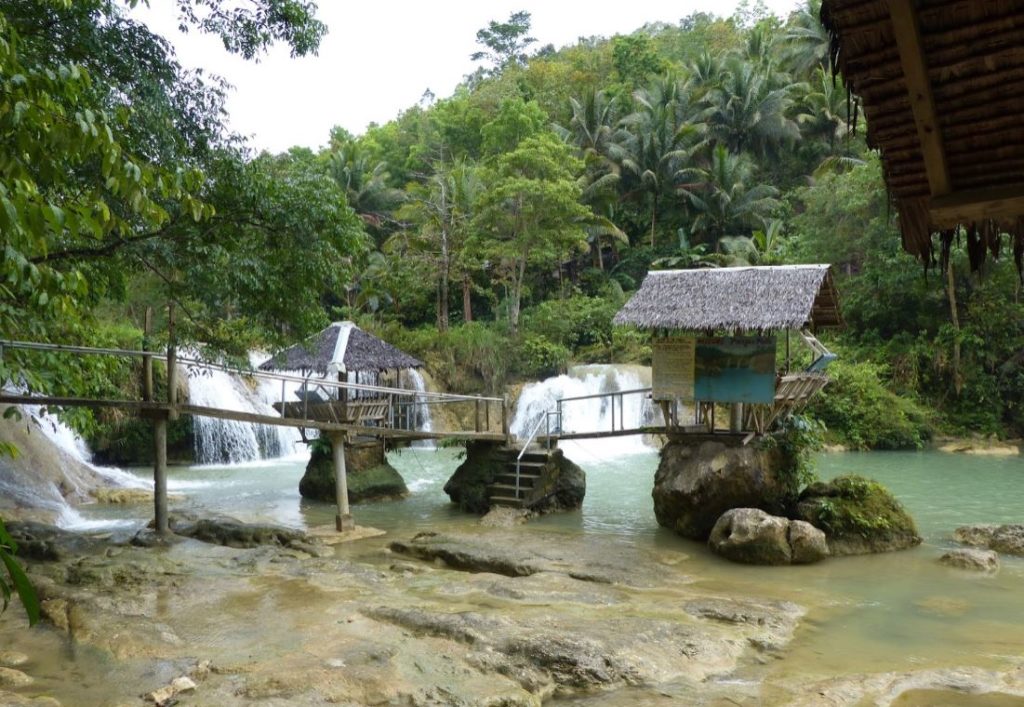 Pangas Falls is one of the untouched marvels in the province of Bohol. It is nestled in the laidback barangay of Guadalupe in Carmen, Bohol. It doesn't draw much attention yet from the crowd and it hasn't been featured yet in a lot of sites, so the place is still considered an untouched piece of nature.
From the drop off area, you will have to stretch your muscles first for a 300-400 meters trek to the falls. It surely is worth it since a refreshing experience awaits you. If the few meter wide, vertical drop of cold water doesn't entice you yet, I don't know what else will.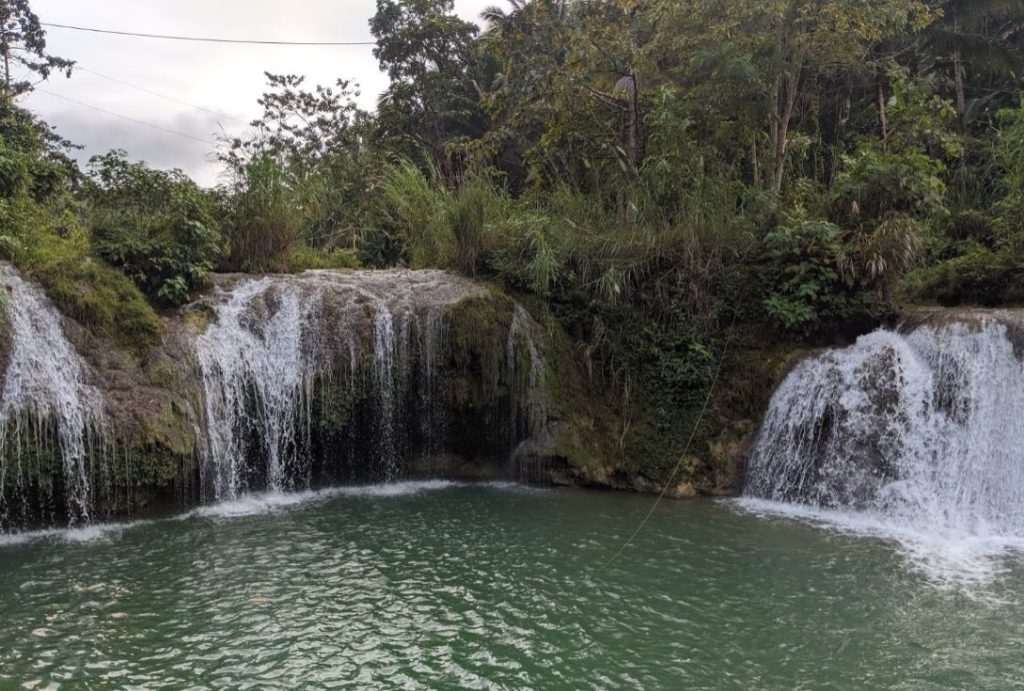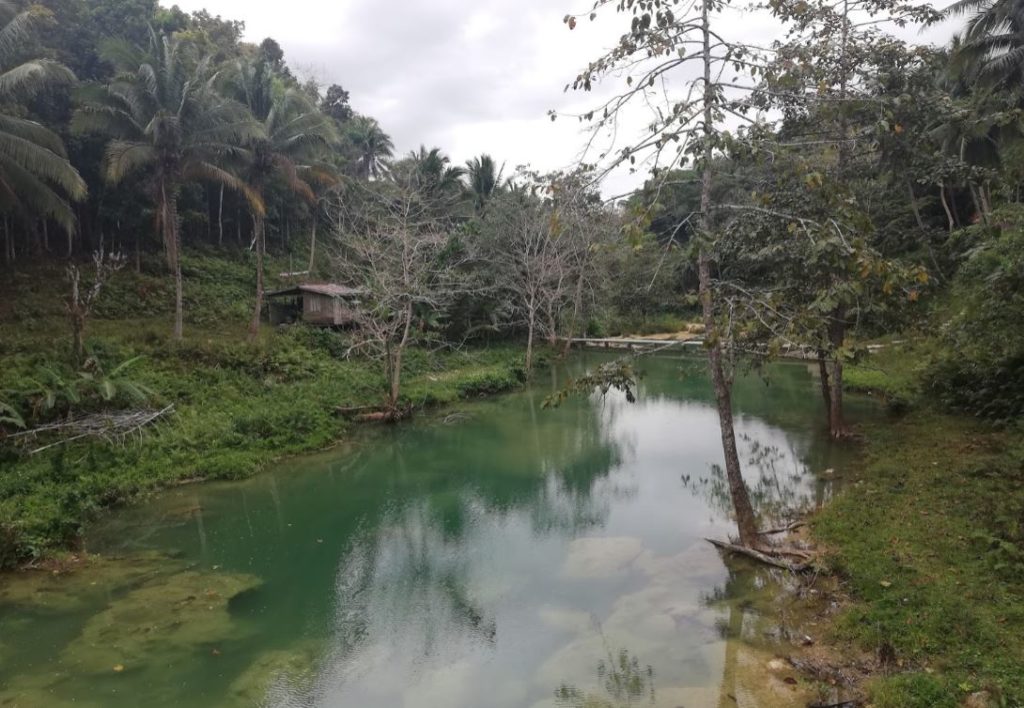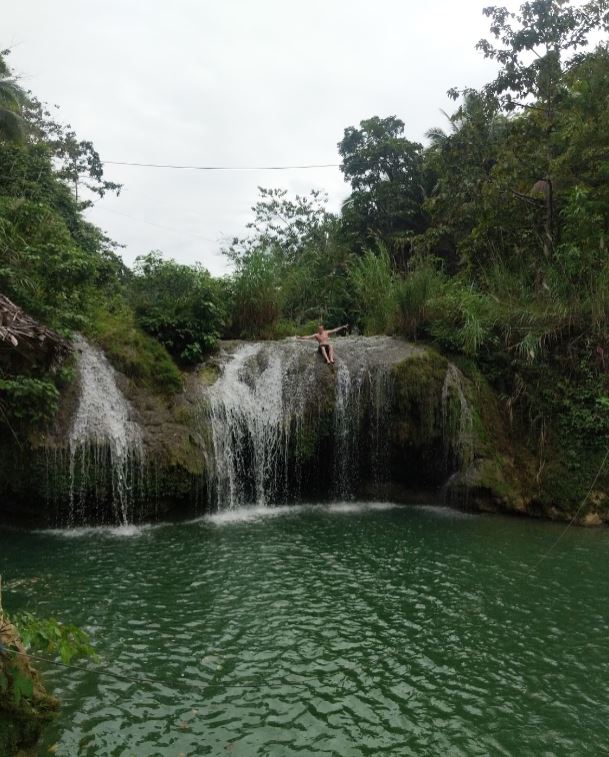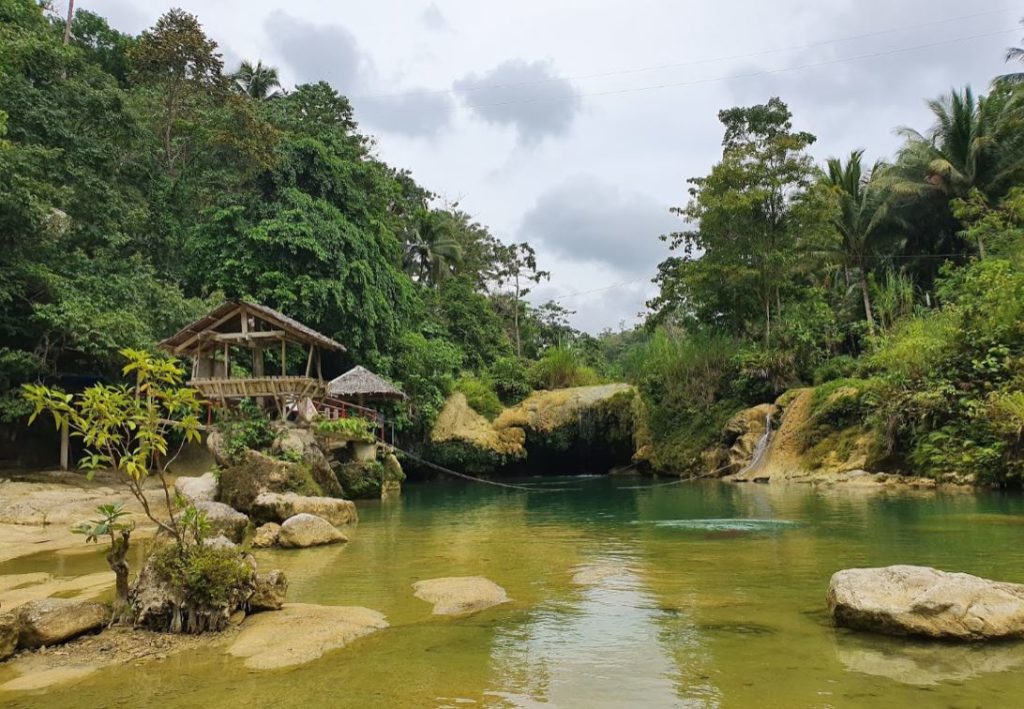 The large lagoon that serves as the catch basin of the falls is perfect for a fun-filled weekend. Here, you can jump to your heart's content and dive into the body of water that is still free from any signs of commercial development.
What makes Pangas Falls even more pampering is that the thick and green vegetation and tall trees seem to cuddle the entire area, giving you an all-nature vibe and a great background for your photos.
Because it's not developed yet, the place can only offer the rawness of nature – no benches, no stalls, no entrance fees. If you plan to visit here, make sure you bring with you enough food and water. And of course, be mindful of the trash. As always, clean as you go.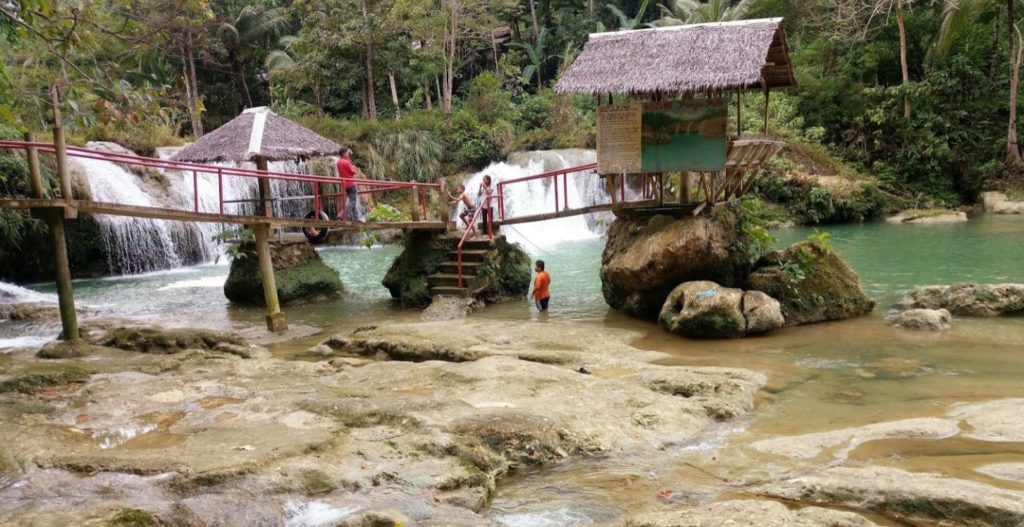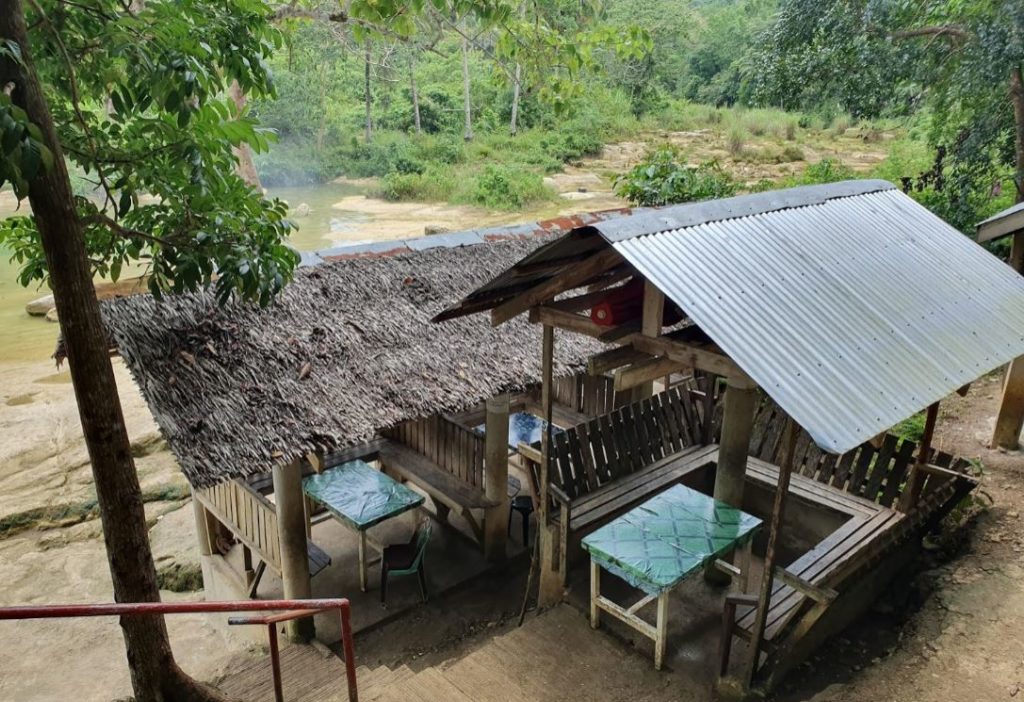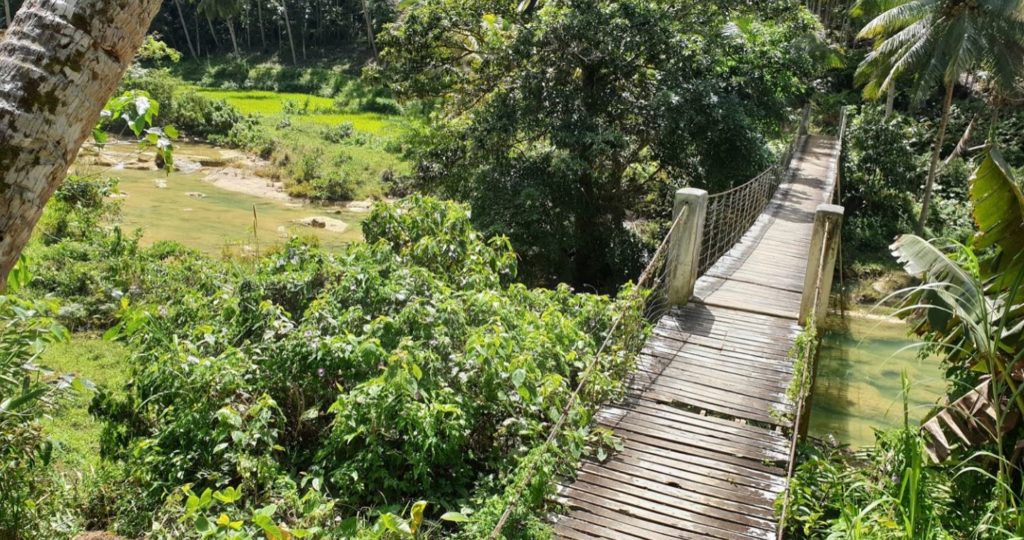 Carmen is the home of the famous Chocolate Hills. It is situated at the middle of Bohol approximately 58.8 kilometers from Tagbilaran City, Bohol's capital. One thing you shouldn't miss out when visiting this place is to experience fun-filled activities during the celebration of St. Anthony Abad's feast day on January 17th. Aside from that, there are times when they gather at the Poblacion for merrymaking activities such as "tug-of-war" competitions between residents of different barangays, horse racing and more.
RATES & OTHER INFORMATION
FEES:
Entrance fee: None
Opening hours: N/A
HOW TO GET THERE?
Exact location: Brgy. Guadalupe, Carmen, Bohol, Central Visayas
BY BUS: From Tagbilaran City, you can ride on a bus bound for Carmen, Bohol. Ask the driver to drop you off at the 'sentro Carmen'. From there, ride a habal-habal on your way to Pangas Falls in Guadalupe.
BY CAR: Navigate with Waze or Google Maps and set your destination to "Pangas Falls" in Carmen, Bohol. Parking space is available.