Maldives is a dream escapade of many – if not all –it looks like heaven in its tropical version. Who wouldn't want to go there?
For the younger generation or those who are still not yet affluent enough to reach the small island in the Indian Ocean, there's something for you here in the Philippines.
Surigao keeps the closest we have of Maldives, which is the Kabujuan Islet, Claver. It is a small islet with a fine white sand beach surrounded by luscious emerald waters. It has a small dock and huts that resemble that of Maldives'.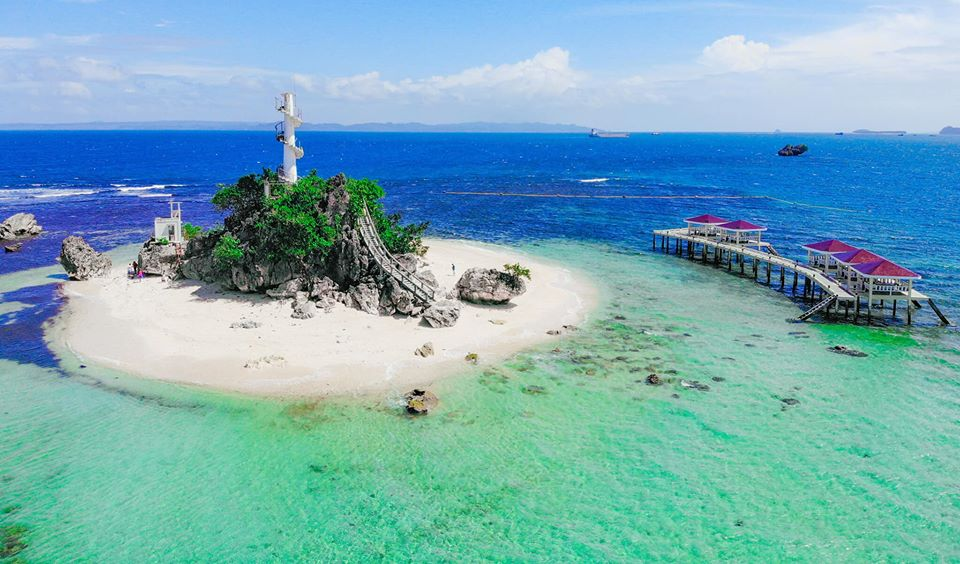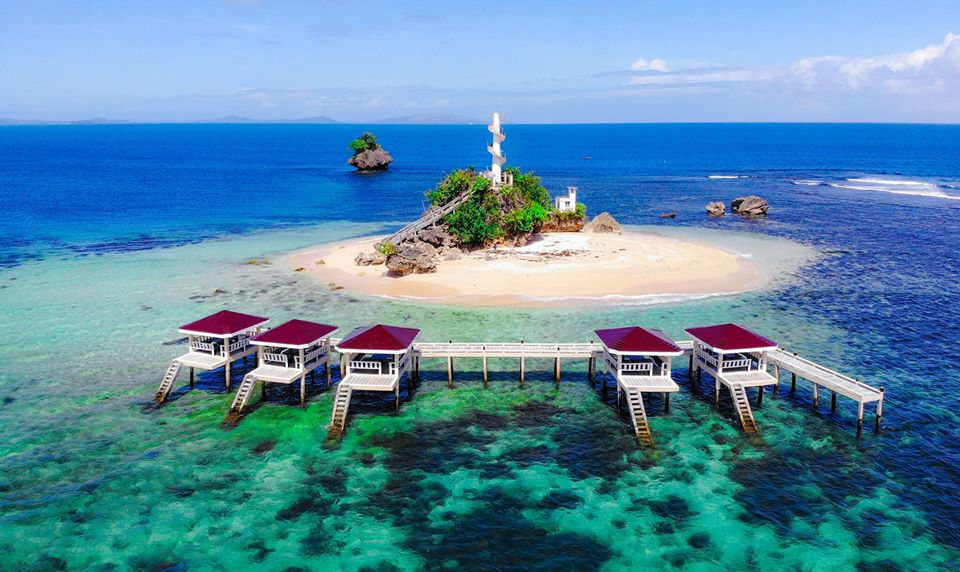 It is a tiny island, yet its vast waters surrounding makes you feel one with the ocean . When it gets too hot for you, you can go take a shade under the rocks and bask on the sight of the waves crashing on the beach. So, if you plan on going to Surigao, or if you plan on experiencing Maldives without the budget to actually go, make sure to stop by and relish in this paradise.
The lighthouse
One of its main attractions, however, which makes itself unique, is the unfinished lighthouse rising above the foliage of the islet.
You can even go to the top of the lighthouse, but such a task is not that easy. Going to the top is an adventure in itself as you endure the set out through the wooden stairs leading there. However, once you are there, you would soon realize that it was a worthy climb because the view from the top is spectacular as you can see the horizon fading out into the ocean.
Note:
Contact a boatman if you plan to go a day or two before going there
You must pay a P10 environmental fee and log in their record log
There are no showers or comfort rooms on the islet
Rates & Other Information
Rates:                                                                  
Environmental Fee: ₱10 per head
Boat (Rental): Estimated ₱1,000 (good for 10 pax)
How to get there?
Exact location: Kabujuan Islet, Claver, Surigao del Norte, Mindanao
From Butuan, ride a Bachelor Bus to Surigao City.
From Surigao City, ride a Bachelor Bus to Tandag or a van to Hayanggabon at the Surigao City Terminal. Drop off at Brgy. Panatao, Claver. Walk to the Panatao Port.