Tagged as the "Niagara Falls of the Philippines" and said to be the widest falls in the country, Tinuy-an Falls located in Bislig, Surigao del Sur is one of the most visited spots in the said province.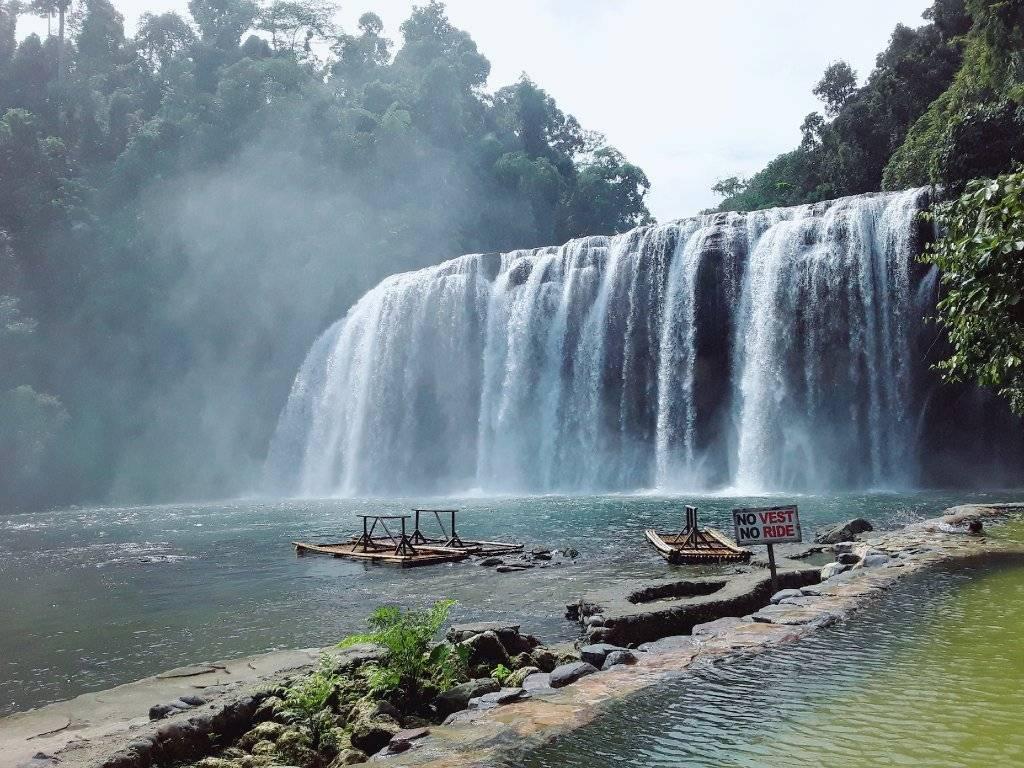 In the year 2018, Tinuy-an Falls was declared as a protected area. TInuy-an is from the Bisaya word Tinuyo-an which aptly translates to "intentionally go back to". Once visited, the enchanting view of Tinuy-an Falls will surely make you come back.
Tinuy-an brags of a curtain-like waterfall that continually flows from a three-tier drop. The waterfalls is so wide it looks like a vast drape of water that covers an enormous boulder, a sight that will surely make your long ride worth it. Tinuy-an falls is 55 meters high and 95 meters wide, surrounded by century-old giant trees and a thick rainforest.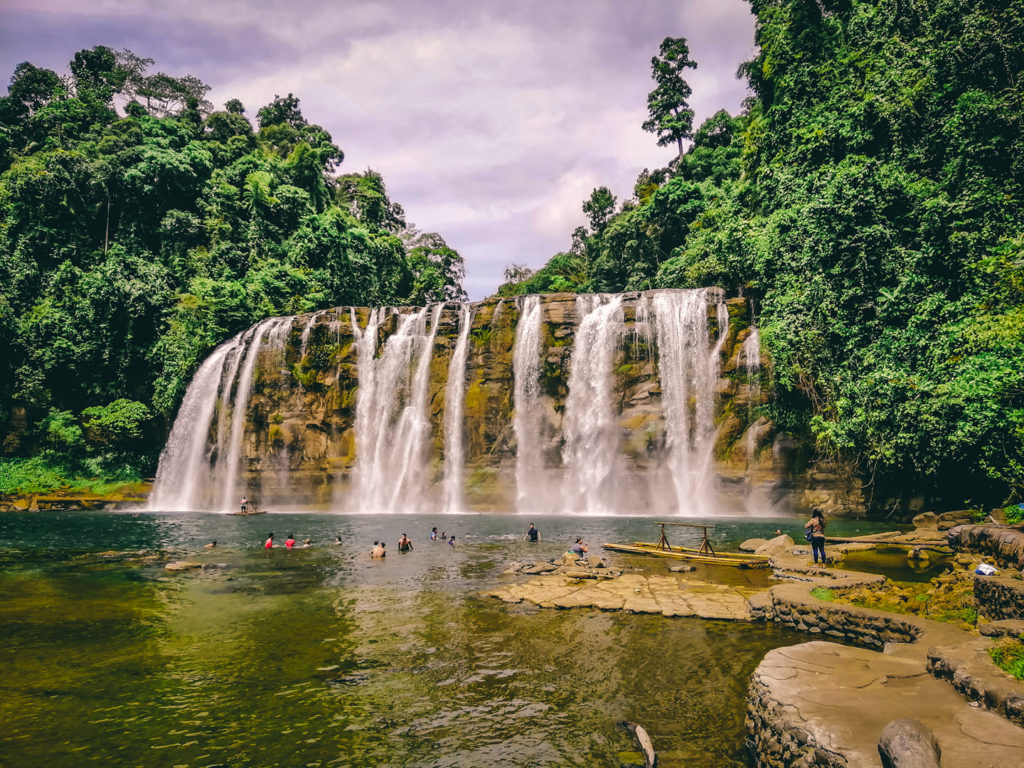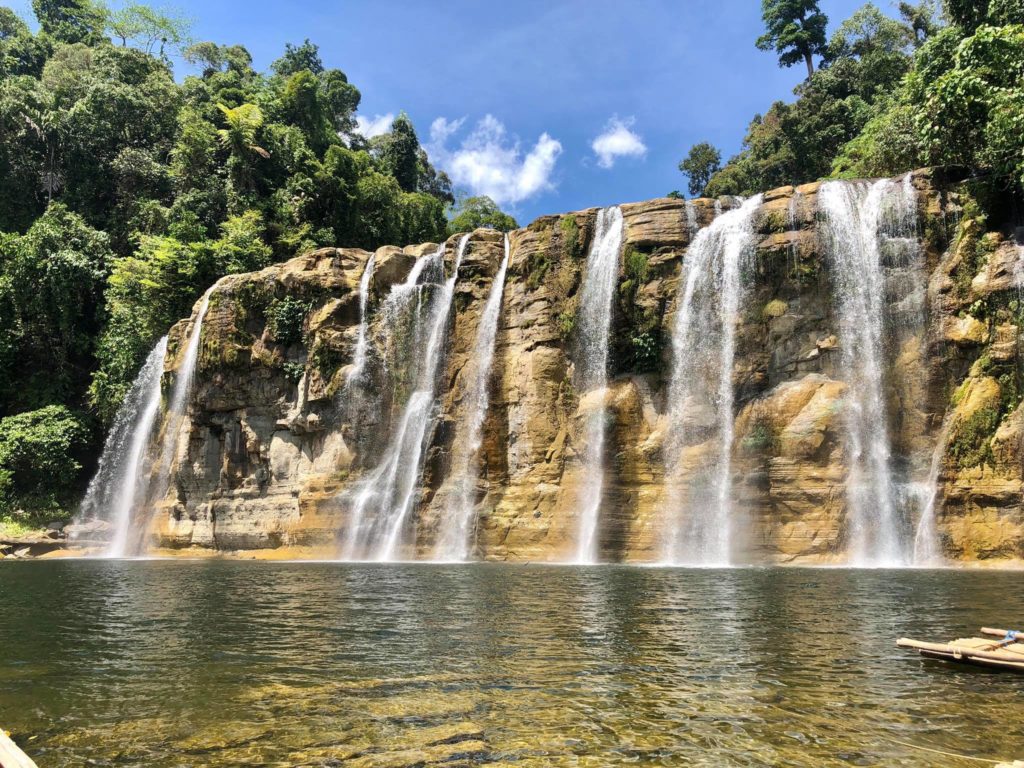 In the swimming area, one will see 3 small islets where you can pose for some photos with the Tinuy-an Falls as your background. A bamboo raft has also been made where tourists can ride and head closer to the falls up to the point where the water drops. The experience feels like having a relaxing massage!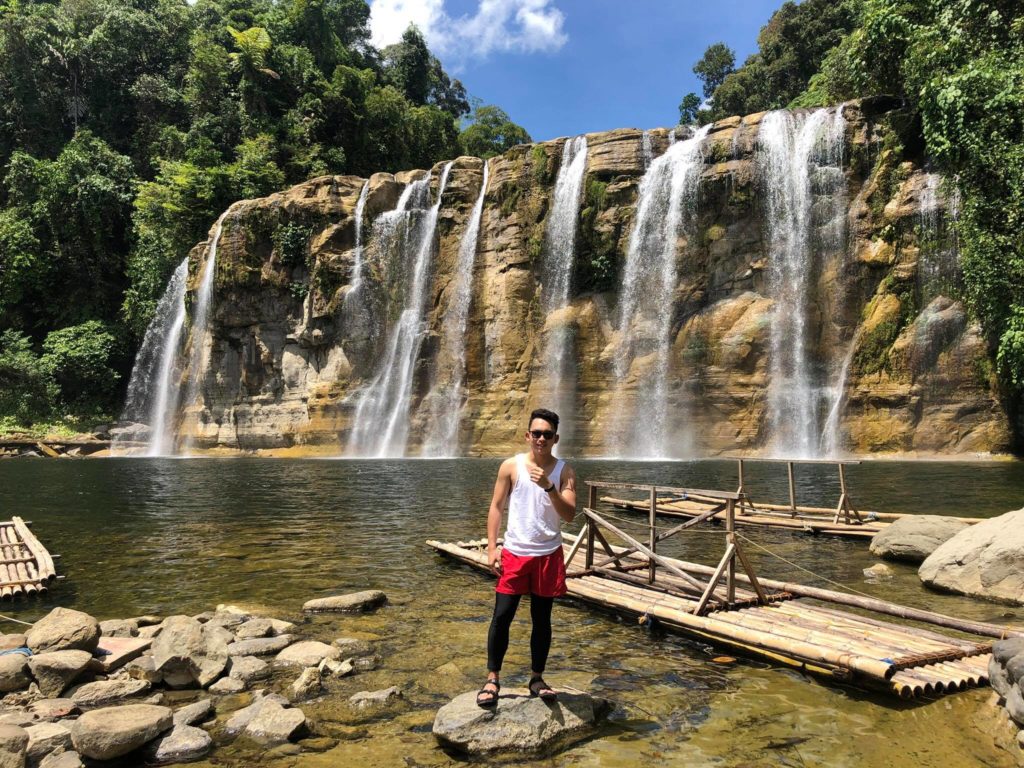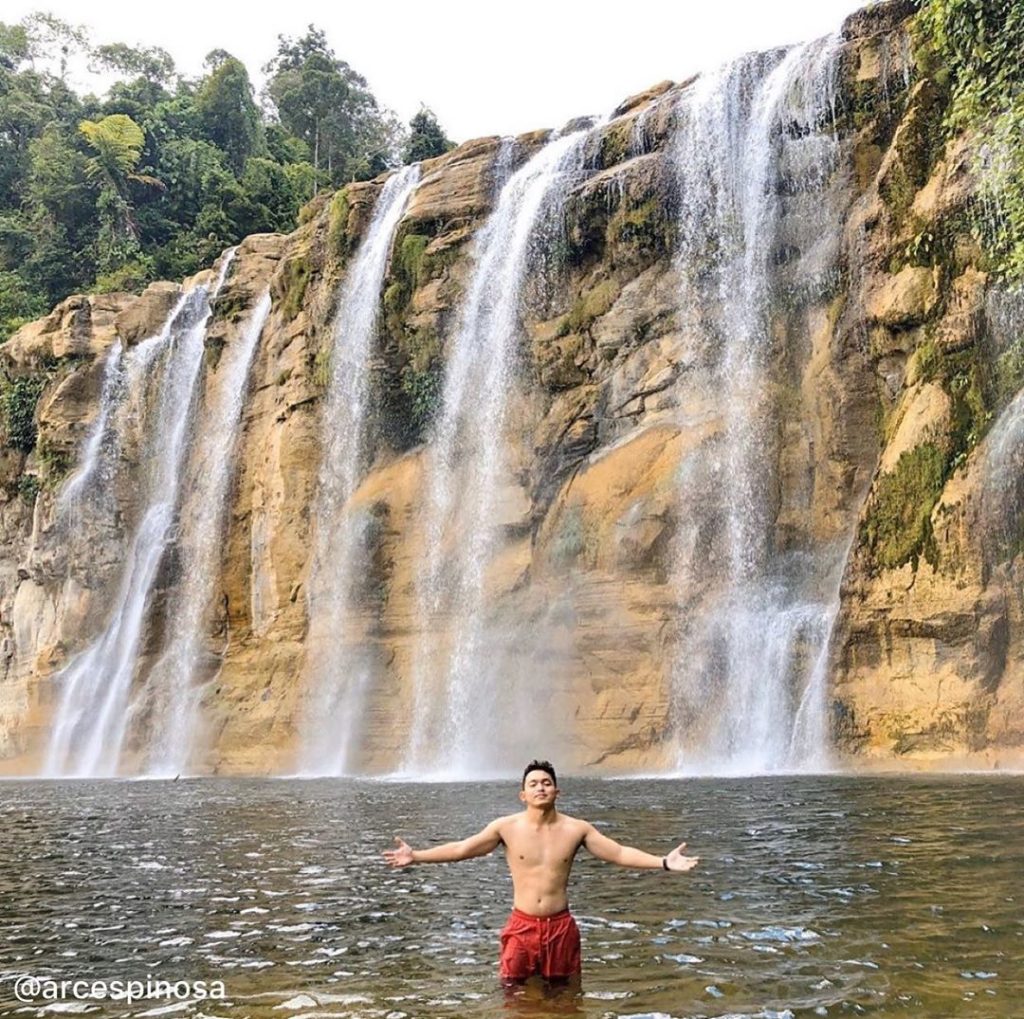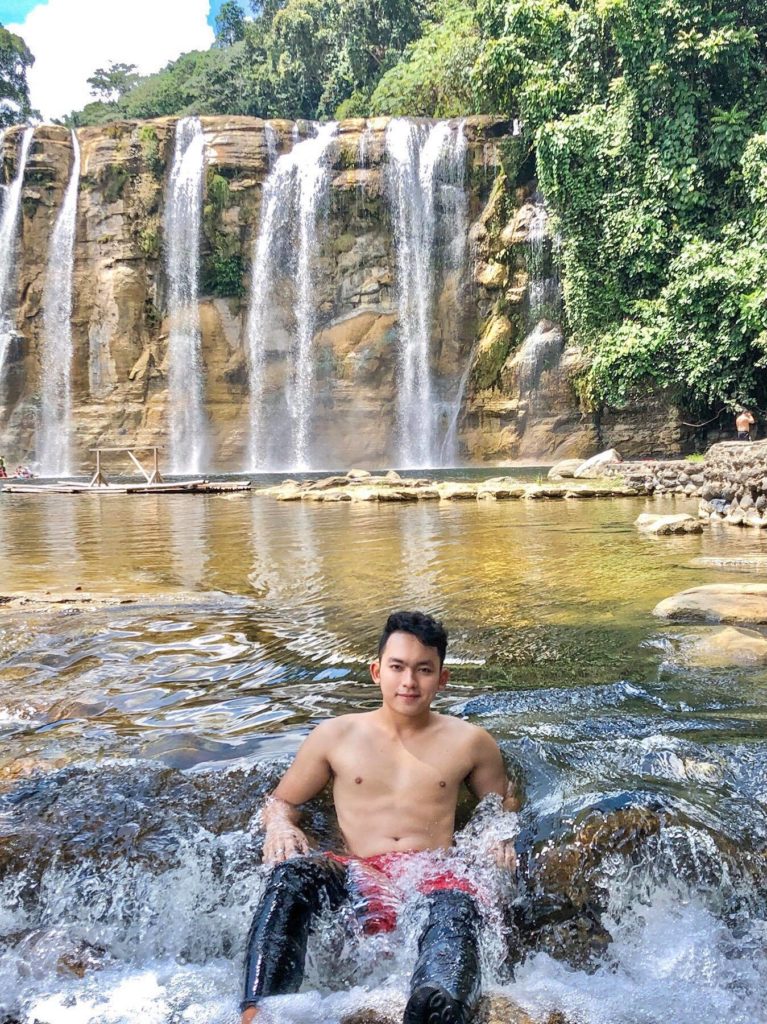 If you want a less crowded view and space, you can also go to the second and third level if you want to explore (approximately 200 steps from the main site). The falls here are also wide but with a shorter plunge. Amenities in the area include a playground for children, a picnic ground, and a function hall.
Travel tip? Schedule your trip on a sunny day at around 9AM-11AM because this is the time where you may get to see a rainbow that hovers above the falls. If possible, avoid going on a weekend or on holidays. This is one of the most visited spots in Bislig City and it tends to become very crowded on the said days.
Rates & Other Information
Entrance:
Opening hours: 5AM – 5PM
Entrance fee: P50 (adults); Free (children)
COTTAGE RATES:
Small Cottage: P200
Big Cottage: P300
OTHER INFORMATION:
HOW TO GET THERE?
Exact location: Borboanan, Bislig City, Surigao del Sur, Mindanao
BY BUS: Book a flight bound for Davao City. From there, ride a Bachelor bus going to Mangagoy (part of Bislig City). Fare is around P250-P300 (one way) and travel time is 5-6 hours. The first trip leaves 2:30 AM and last trip is 6PM. Once in Mangagoy, go to their terminal and hop on a jeep bound for Barangay Borboanan (travel time is 1 hour). Or you can also hire a habal-habal in Mangagoy to take you to Tinuy-an (P250-P300 per person). Make sure to arrange with the driver to pick you up and drive you back to Bislig City proper after your stay at Tinuy-an Falls.