The island that has recently been gaining worldwide attention not only as a surfer's paradise but also due to the beautiful tourist spots in and around the island, Siargao has now cemented its status as one of the country's tourism gems.
Tagged as the "Surfing Capital of the Philippines", here are 7 other attractions in Siargao that will surely make you want to book a flight right this very moment and fly to the island.
1. Magupungko Rock Pools
This crystal clear natural pool is one of the most visited spots in the island. It appears only on low tides, giving tourists the chance to jump from a cliff and swim in a lagoon of clear turquoise waters with a backdrop of several rock formations. It is accessible through a 45-minute ride from General Luna. Make sure to check the tides before travelling to Magpupungko!
Entrance fee: P50
Parking fee: P20
2. Maasin River
This river is very popular with an iconic rope swing tied to a bent coconut tree that hovers over the river. The water is approximately 6-feet deep and is a perfect spot for swimming and picture-taking
Entrance fee: P20
Parking fee: P20
3. Burgos Coconut Road
A long stretch of concrete roads that is surrounded by hundreds of coconut trees on both sides, the Burgos Road is considered as one of the best Instagrammable spots in the island. Drone shots are also perfect!
4. Sugba Lagoon
You haven't been to Siargao if you don't have a photo of yourself standing in or jumping off from a wooden diving board into a vast lagoon with blue green waters surrounded by cliffs and green trees. The Sugba Lagoon is located in the town of Del Carmen, approximately 2 hours away from General Luna. You can rent out bamboo rafts, canoes, paddle boards and even snorkel in Sugba.
Entrance fee: P50
Boat fee: P1,600 (good for 6 persons)
5. Cloud 9 Boardwalk and View Deck
One of the most popular surf breaks in the town of General Luna, Cloud 9 is the perfect spot for surfing. It is here where most surfing competitions are held. If you are not into surfing however, the view here is already worth the visit. The view deck is three-storey structure and is the perfect spot for catching a breathtaking sunrise while watching surfers riding the waves below.
Entrance fee: P50
Surfing classes: P1,000 (2 hours)
6. Sohoton Cove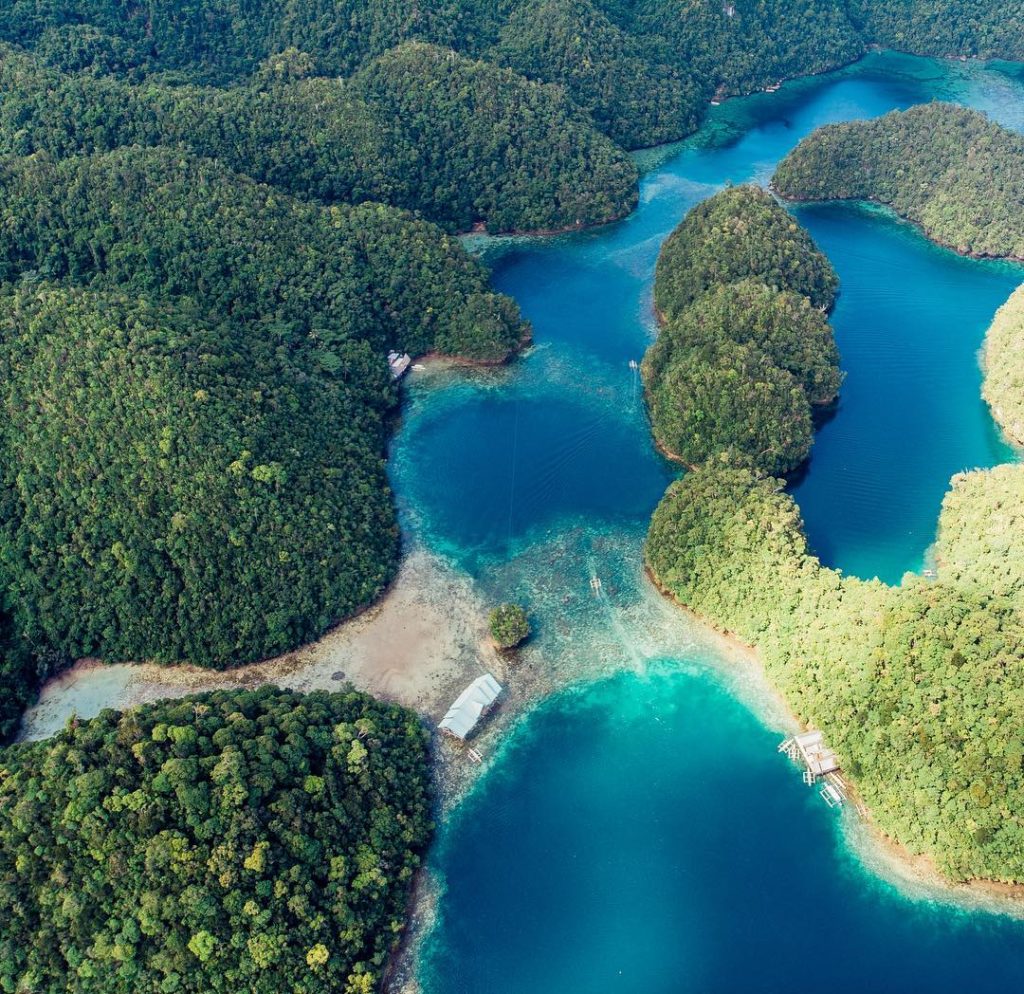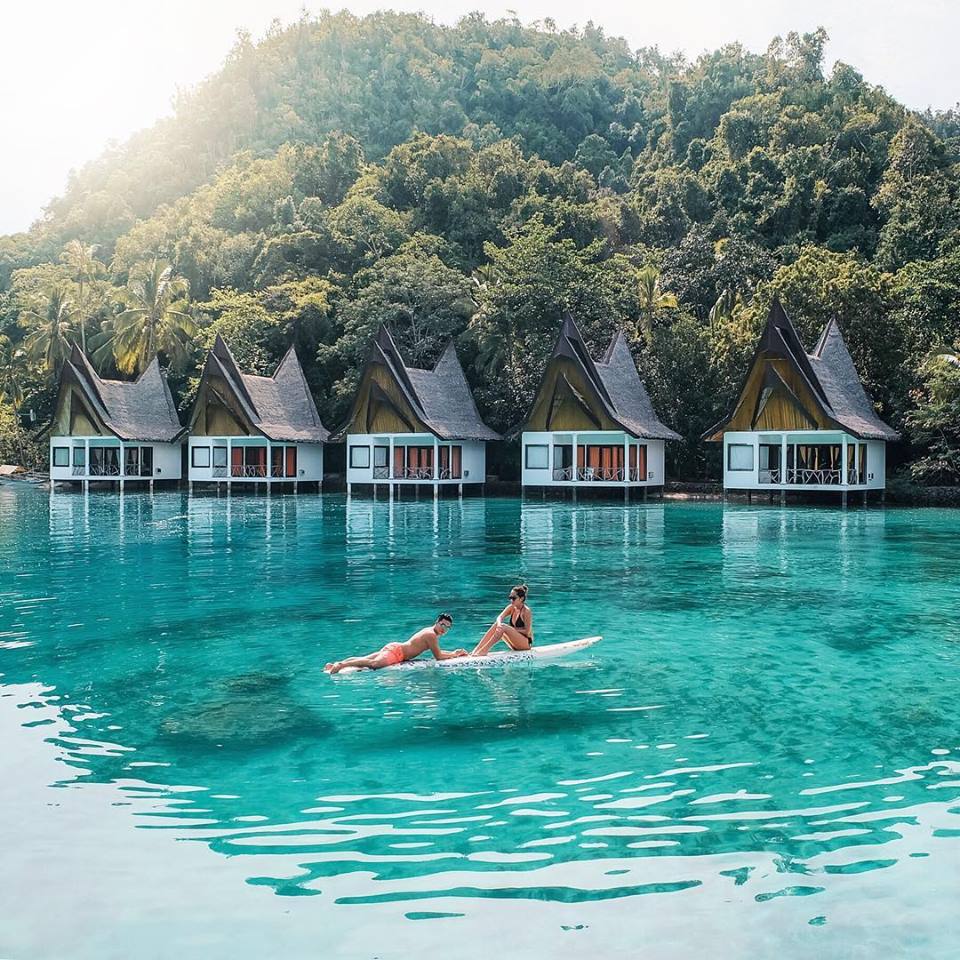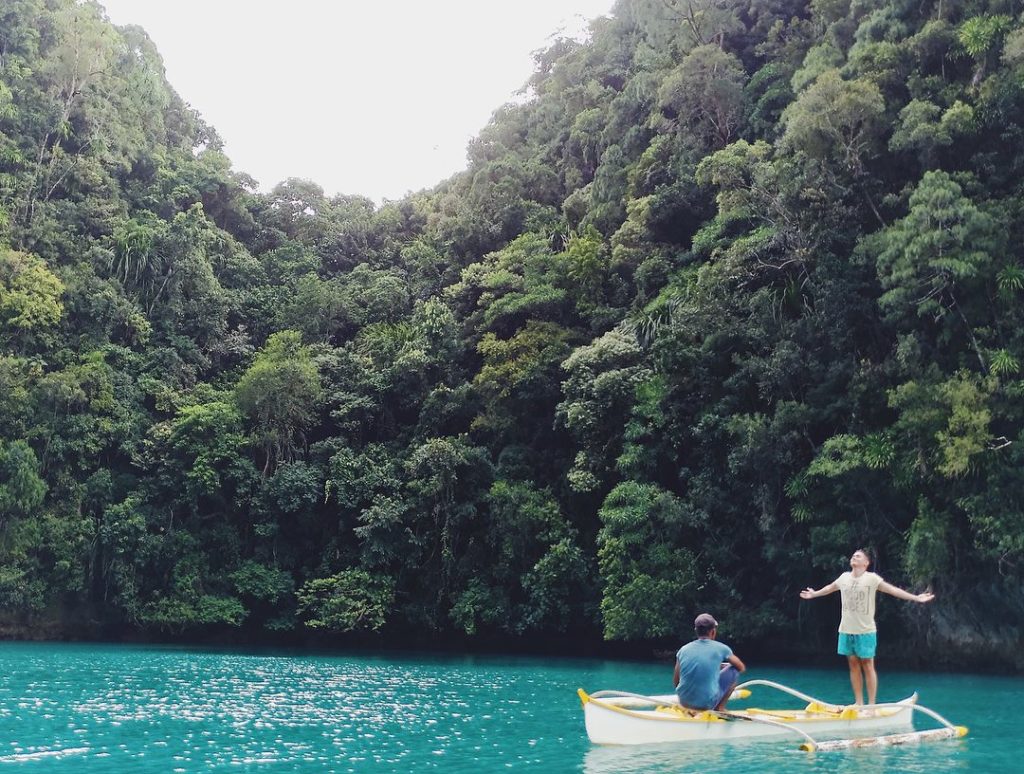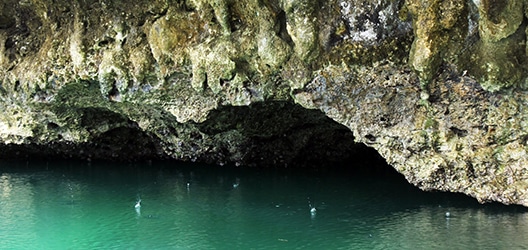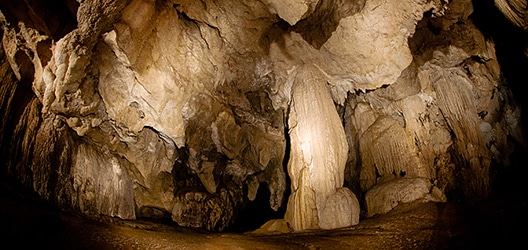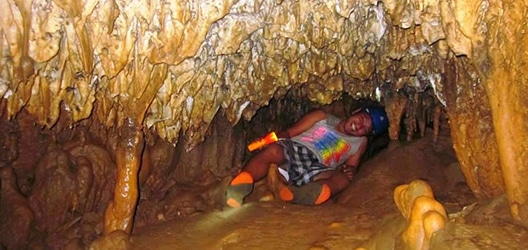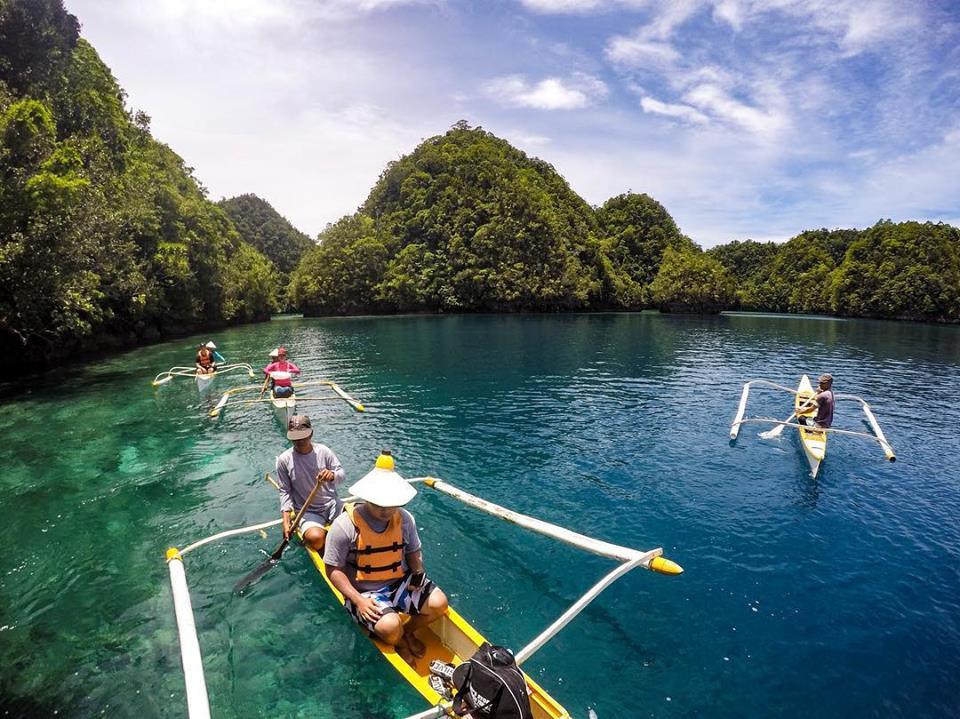 Sohoton Cove is a national park located in Bucas Grande Island. It is already separate from Siargao but most of the tourists visiting Sohoton are also coming from Siargao. Sohoton Cove is a 70-hectare wide interconnected natural pools that aresurrounded by a backdrop of mesmerizing limestone islets. There is only one entrance and exit point, and it's accessible only during low tides. Attractions inside the cove include the Stingless Jellyfish Sanctuary, Hagukan cave, Magkukuob cave, Crystal cave, and Bolitas cave.
Entrance fee: P50
Environmental fee: P50
Roundtrip boat transfer from General Luna, Siargao: P2,000 – P6,000 (depending on the number of passengers)
7. 3 Islands Tour
Take a trip to the nearby islands of Guyam, Daku, and Naked island. Naked Island is a sandbar, and is so-called because there's no cottage or tree in sight. Daku Island is the biggest of the three. Guyam Island has 2 sides: one is a peaceful sandy beach, while the opposite is a rocky terrain with strong currents.
Entrance fee: P100 per boat in Daku Island and P30 per person in Guyam.
Cottage rental: P250-P300
HOW TO GET THERE?
BY PLANE: Siargao has an airport with direct flights to and from Manila, Cebu, Clark, Davao, and Surigao City. Airline options include Cebu Pacific, Philippine Airlines, and Skyjet. Travel time is around 1-1.5 hours depending on your point of origin.
BY BOAT: If you are coming in from Surigao City, there are Roll-on,Roll-off (RoRo) ferries that sail to the main seaport in Siargao located in the municipality of Dapa. Fare is around P200-P300 and travel time is 1.5 hours. If you are from Cebu City, Cokaliong Shipping Lines has overnight trips to Surigao City. From Surigao City, you can ride a Ro-Ro to Siargao Island.