Sure, Siargao Island is known for its marvelous sandy beaches. Dubbed as one of the best tourist spots in the whole country, Siargao boasts many destinations not just limited to its beaches that surely entice the tourists. The Hagukan Cave is indeed one of the highlights perfect for adventure-seekers.
Hagukan Cave is one of the must-visit attractions when one would enter the Sohoton Cove in Bucas Grande Island. The entire cave is estimated to extend up to 30 meters in area. The cave is inside the watery part of the island so visitors are expected to swim.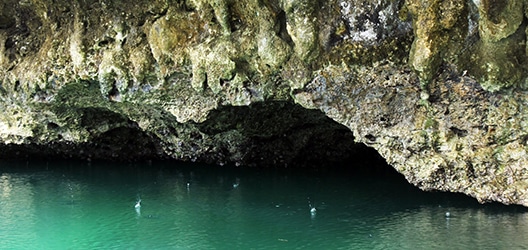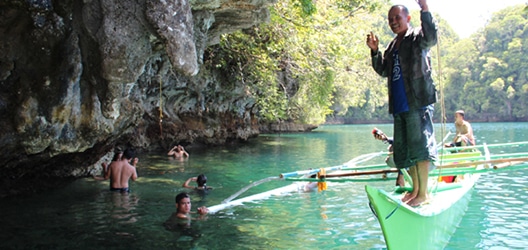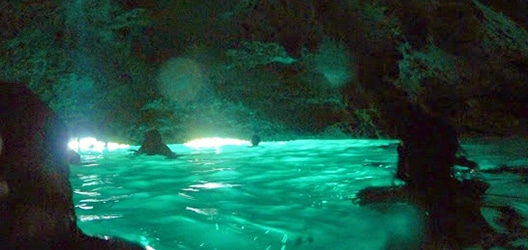 The cave is a fit for brave souls, as it is landlocked meaning you can only go out where you went in. In order to enter the cave, visitors need to swim down while holding their breaths for at least 5 seconds. Thus, it is advised that when visiting the Hagukan Cave, tourist guides should be hired since they know the place very well.
Hagukan Cave is also known as the "Luminescent Cave". This is due to the stalactites or the rock formations within the cave that reflect any sources of light brightly, thus giving that magnificent glow.
How to Get There:
It should be noted that Hagukan Cave is within the Bucas Grande Island of Siargao. Surigao City is the main transit point for those who want to go to the said island. Starting from the city, you can ride a tricycle or multi cab bound to the city's Pantalan Uno or Pier 1. Upon arrival, you will need to ride a two-hour boat ride directly to the Bucas Grande Island.