Ah Siargao, definitely one of the top tourist destinations in the country. With its white sandy beaches, waves perfect for surfing and luscious islands, the place is indeed a paradise. Caves are also part of the overall trip in the famous Sohoton Cove, and one cave that stands out is the Magkuku-ob Cave.
Magkuku-ob Cave is definitely one of the stops that needs to be visited when taking a day trip at Sohoton Cove. The cave roughly extends up to 20 meters, where tourists are required to swim straight to get to the other end.
The cave is a tricky one, where you need to go through some ladders and rock climb before reaching sunlight again. A couple of slippery hikes should also be taken before reaching the end of the cave.
Upon reaching the end of the cave, tourists are rewarded with a 5-meter diving platform where they can jump til their hearts' content. The overall view outside of the cave is also a marvel to look at, making it more worthy.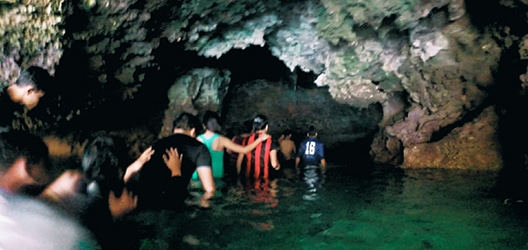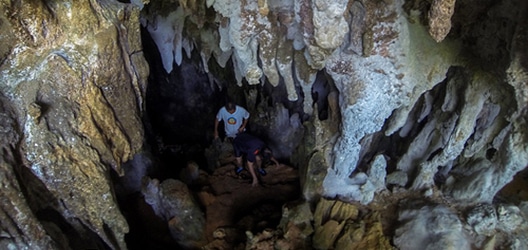 How to Get There:
It should be noted that Magkuku-ob Cave is within the Bucas Grande Island of Siargao. Surigao City is the main transit point for those who want to go to the island. Starting from the city, you can ride a tricycle or multi cab bound to the city's Pantalan Uno or Pier 1. Upon arrival, you will need to ride a two-hour boat ride directly to the Bucas Grande Island.