Tacloban City, the center of Region 8 (Eastern Visayas), has made a huge leap of progress in a lot of aspects. People visit or live here for a lot of purposes – work, education, business, health, tourism, and a whole lot more. Indeed, the city that was destroyed by Super Typhoon Yolanda way back 2013 has already risen from the destruction and is currently making rapid and gigantic progress.
Here are a few out of the endless number of things you can do when you visit Tacloban City:
Take a walk at San Juanico Bridge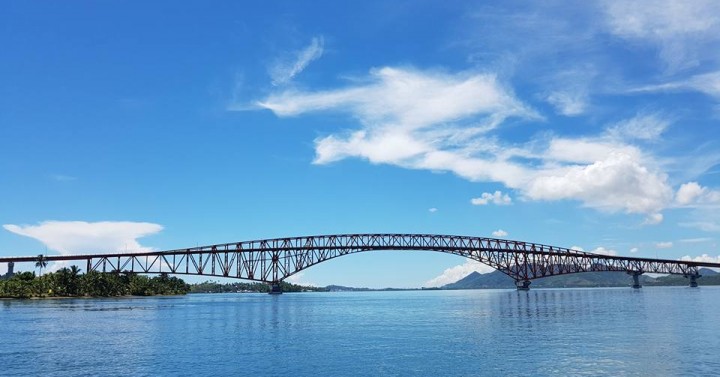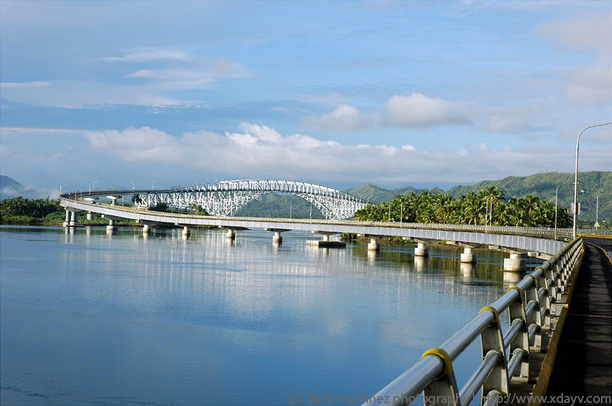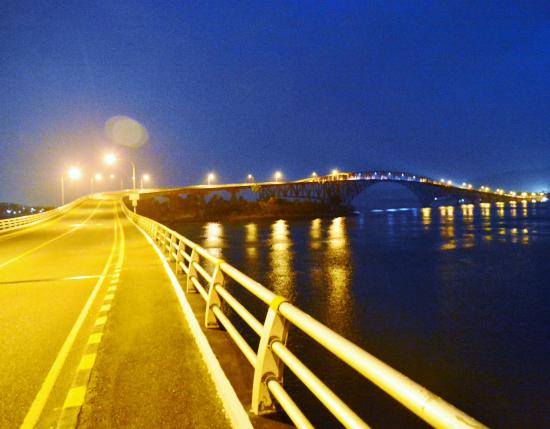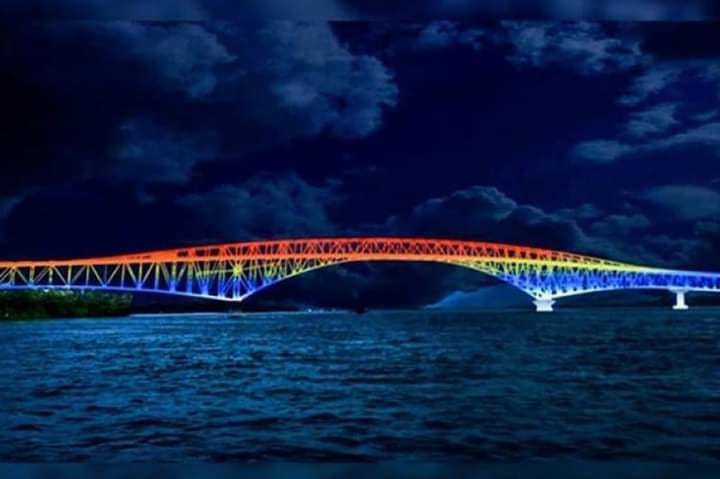 The longest bridge in the country that connects the province of Leyte to the island Samar, San Juanico remains to be one of the top tourist attractions in Tacloban. Tourists often walk the entire length of the bridge (2.16 kilometers), and aside from being free, you also get to step on another province (Samar) at the opposite end of the bridge!
Entrance fee: None
Exact location: Maharlika Highway, Barangay Cabalawan
Visit Santo Niño Shrine and Heritage Museum
This was one of the rest houses of then President Ferdinand Marcos, who had this purposefully built in the hometown of his beloved wife, Imelda Marcos. The shrine was also built in honor of the patron saint of the city, Santo Niño. The museum is home to a lot of valuable possessions of the Marcoses such as antique mirrors from Australia and Austria, gifts from foreign royalties, gold statues, and a lot more. It is a 21-bedroom structure, with each room having a unique design and theme, showcasing Filipino, Asian, and European designs and furnitures.
Entrance fee: P200 per head
Other fees: P30 per camera or phone
Exact location: Real Street (near People's Center)
Attend mass at the Santo Niño Church
Tacloban City's patron saint is the Santo Niño. The church, which was also devastated by Typhoon Yolanda, has just recently been reconstructed and repainted. The best time to visit is at night so you can see it light up!
Exact location: Real street (near Santo Niño Shrine and Rizal Park)
Eat at their famous seafood restaurant
Ask any local as to where you can feast on fresh and delicious seafood dishes, and we bet you that all of them will mention Ocho Seafood & Grill Restaurant. Ocho has already established its name in the city. Upon entering the restaurant, you will already see their fresh products lined up in the counter. Make sure to try their garlic chili prawns, kinilaw, calamares, and spicy adobong sarad. Other best sellers include their porbidang kangkong and kebab! We highly recommend that you call them first and make a reservation because they tend to be packed up for lunch and dinner.
Open: 10AM- 10PM
Contact number: (053) 325-4171
Facebook page: https://www.facebook.com/OchoGrill
Exact location: Downtown area, Sen. Enage Street (near Savemore)
Catch the sunrise at the City Astrodome and Yolanda Memorial
Frequented by joggers due to the perfect view of the sunrise, Tacloban City's astrodome is also a favorite hang out of Taclobanons. Located just a few steps from the astrodome is the Yolanda Memorial, where the names of the thousands of residents who perished due to the said super typhoon are engraved.
Exact location: Esperas Avenue (near Coca-Cola Bottling Company)
Try their local delicacies
A trip to Tacloban will never be complete without trying out two of their most popular delicacies: binagol and moron. Binagol is a sweet delicacy made from mashed taro, mixed with condensed milk, egg yolks, and coconut milk. On the other hand, moron, is made of sticky rice cooked in coconut milk with a chocolatey center. There are stalls selling binagol and moron at Savemore as well as stores near Jollibee and Dunkin Donuts in Zamora Street.
HOW TO GET THERE?
From Manila: Book a flight bound for the DZR airport in Tacloban City. PAL, Cebu Pacific and AirAsia have direct flights to Tacloban from Manila.
From Cebu City: There are direct flights from Cebu City to Tacloban (PAL and Cebu Pacific). But another option will be to pass through Ormoc City. From Cebu City's Pier 1, book a trip bound for Ormoc City (via Ocean Jet or SuperCat). Travel time is 3 hours and fare is around P600. Upon arriving at Ormoc, you can ride a van headed for Tacloban City (van terminal options include Van-Van's, Grandtours, or Duptours). Travel time is around 2.5-3 hours and fare is around P160.