Cebuanos have always been fond of the water. Having it in abundance with all our beaches, falls, lakes, springs and many more, it seems very natural for us to be 'hydrophilic' (water-loving) creatures.
So this next big thing in Cebu will surely delight everyone for you'll have that dip both literally and metaphorically on a whole other level.
WaterWorld Cebu, the biggest waterpark in Central Visayas, is reopening to the public starting Saturday, March 5.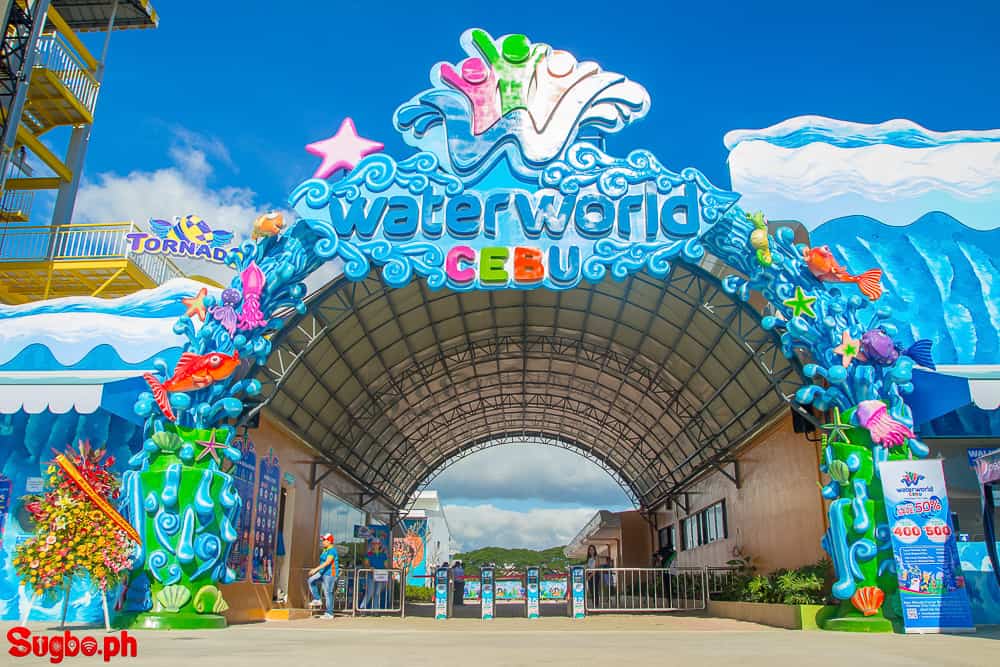 WATER RIDES & SLIDES
Playing with water has never been this fun, for there are slides that are just unimaginably high, long and steep, and enormous enough that you can slide together with your friends or family. Tunnel to funnel in you go, and out to the splashing and relaxing waters.
These extreme rides and water play are carefully designed to be safe and there are also precautionary measures and rules to follow before you take them on.
SLIDES AVAILABLE:
Tornado Water slide
(2) 15-meter high Mat Racer
(2) 18-meter high Speed Shooter
Space Hole
40-meter Loop Slide
Family Camel Slide
Family Rapid Slide
Dare Drop Vertical Slide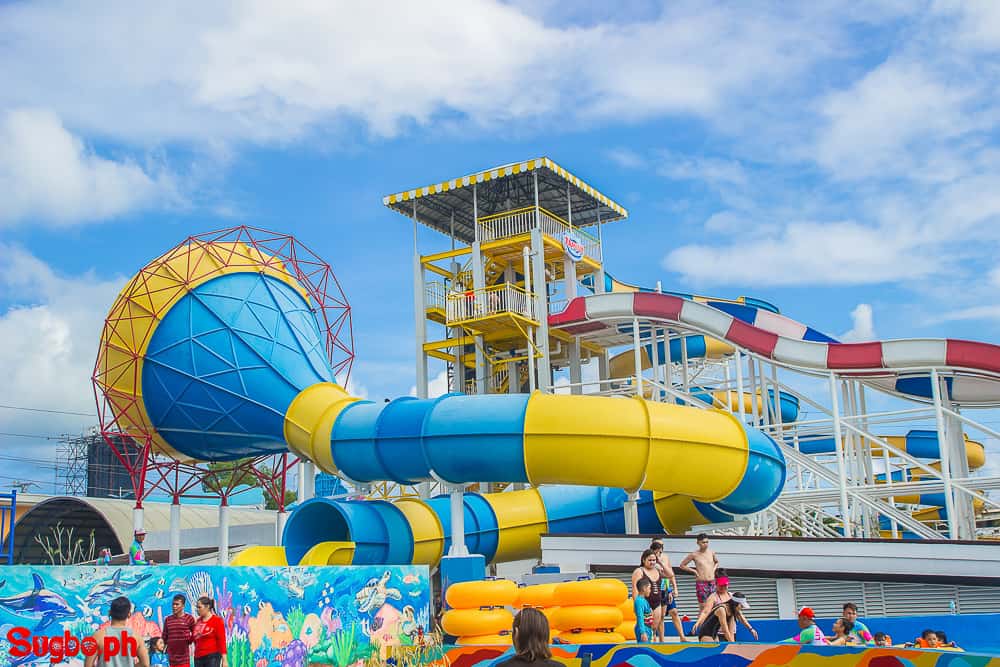 CHILDREN'S PLAYGROUND & WAVE POOL
For the children they have the children's playground complete with fountains, sprinkles, semi-obstacles and child friendly slides to make it more enjoyable for them.
This happy place is also surrounded by the lazy pool where you can just float around with your floaties.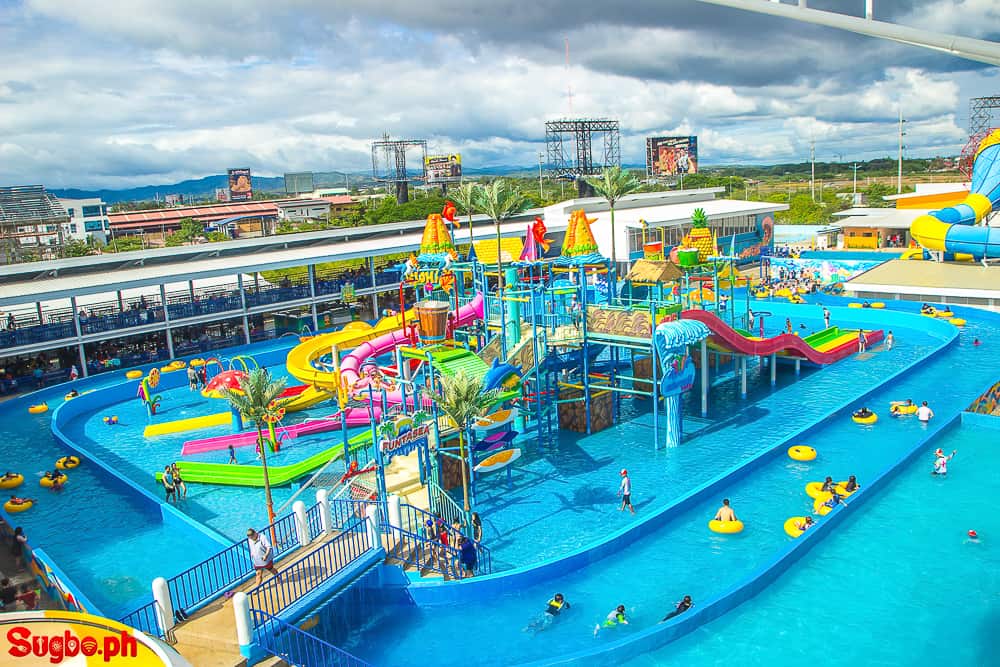 WaterWorld Cebu has surely splashed its way into our hearts. Plan that water adventure now.
PROPER SWIMMING ATTIRE
Wearing of proper swimwear is strictly imposed when engaging in all water rides and pool activities.
• ALLOWED:
1. Board Shorts
2. Swimsuits
3. Bikinis
4. Rash guards
5. Full body Swimsuits
6. Swimming Diapers
7. Goggles
• NOT ALLOWED:
1. Regular Diapers
2. Undergarments
3. Jeans
4. Jackets
5. Halter Dress
6. Denim Shorts and Boxer Shorts
7. Long Skirts
8. Garments with Sequins and Beads
9. Knitted, Lace and Cotton Fabrics
10. Jewelry
RATES & OTHER INFORMATION
Updated as of March 2022.
OPERATING HOURS:
Wednesdays to Sundays: 9AM to 5PM (starting January 8 until March 22, 2020)
RATES:
Entrance fee:

₱350 per head (weekdays) for both kids & adults
₱400 per head (weekends & holidays) for both kids & adults
Kids 3 feet below are FREE OF CHARGE.

Table rentals: ₱400 per day, good for 8pax
Locker rentals: ₱100 per locker (same group may share one locker)
Aqua Suites: ₱2,500 (Day Use only)
Air-condition function rooms are also available for rent.
CORKAGE FEES
₱100 – minimum corkage fee for first 3kgs of food
₱50 – per kilo in excess of the 3kgs
₱500- whole lechon
Birthday cakes are FREE!
WHERE TO BUY THE TICKETS?
You can only avail the tickets onsite or at the ticket counter of WaterWorld Cebu in Mandaue City.
OTHER INFORMATION
HOW TO GET THERE?
Location: It is located at Barangay Umapad, Mandaue City, Cebu — near the tip of Marcelo Fernan Bridge in Mandaue City side.