Are you planning a weekend getaway?
Place Panglao Island in Bohol on top of your list. The island offers magnificent beaches with white sand, turquoise clear water, and less crowded.
Lay in the sand the whole day and get lots of Vitamin D. Divers will have a heyday exploring the beauty of the undersea. Different species of aquatic life thrive made more stunning with the wonderful coral formation serving as a backdrop. Beach hop and see other spectacular coastlines by walking. Or take your adventure away from the beach and explore amazing caves.
1. Alona Beach
A small, peaceful, sultry heaven famous for a beautiful white shore, beach activities, and laid back atmosphere for chill moments. Frolic in a stretch of fine-grained sand marked by two rock walls at both ends. The area has all sorts of eating places and hotels along the way for a cool drink or a snack while watching the tranquil ocean.
Entrance fee: None (for public beach area)
What to expect: Near to many beach resorts and party venues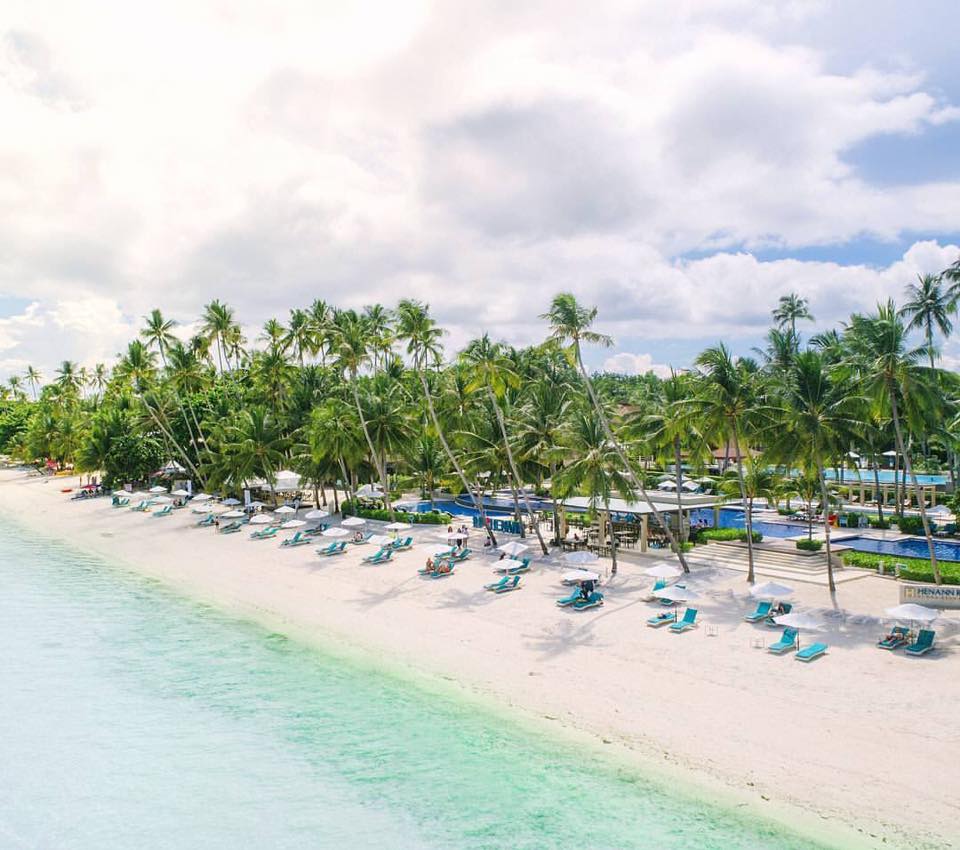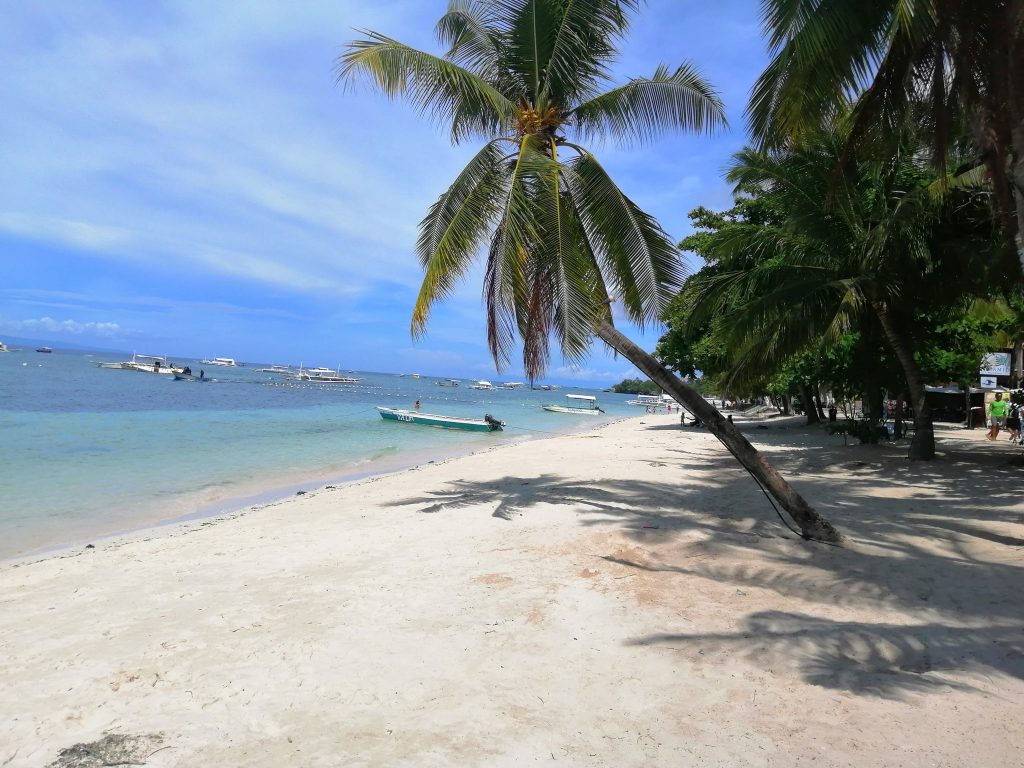 2. Bagobo Beach
A diver's dreamland. Also called hole-in-the-wall for an underwater opening populated by assorted aquatic wildlife. Marvel at the Raggy Scorpion Fish as they glide in the water. Have an up-close experience with the Cardinal fish, various species of eels, Butterfly fishes, groupers, and wrasse in an underwater wonderland. A portion of the beach is rocky and coarse past it is the finest sand you will ever touch which feels like powder.
Entrance fee: None (for public beach area)
What to expect: Near to affordable beach resorts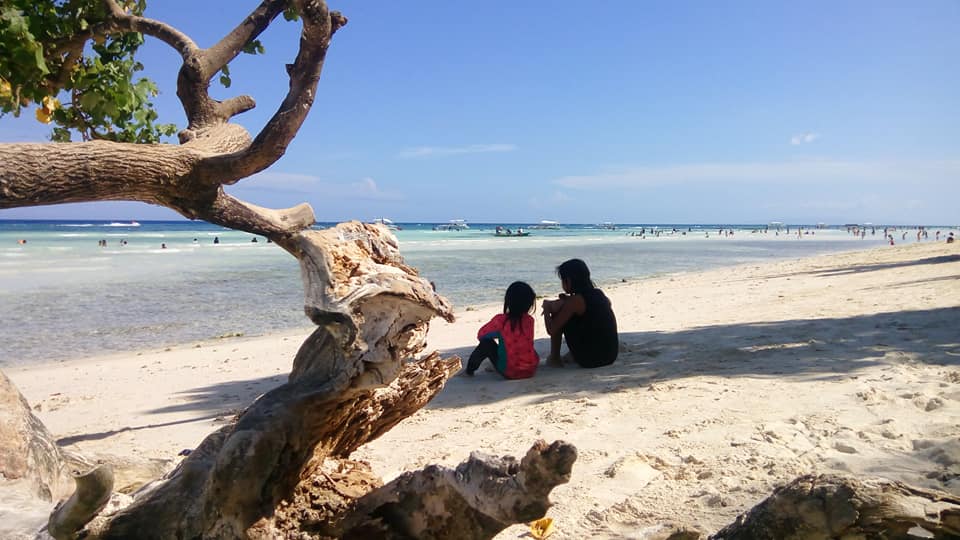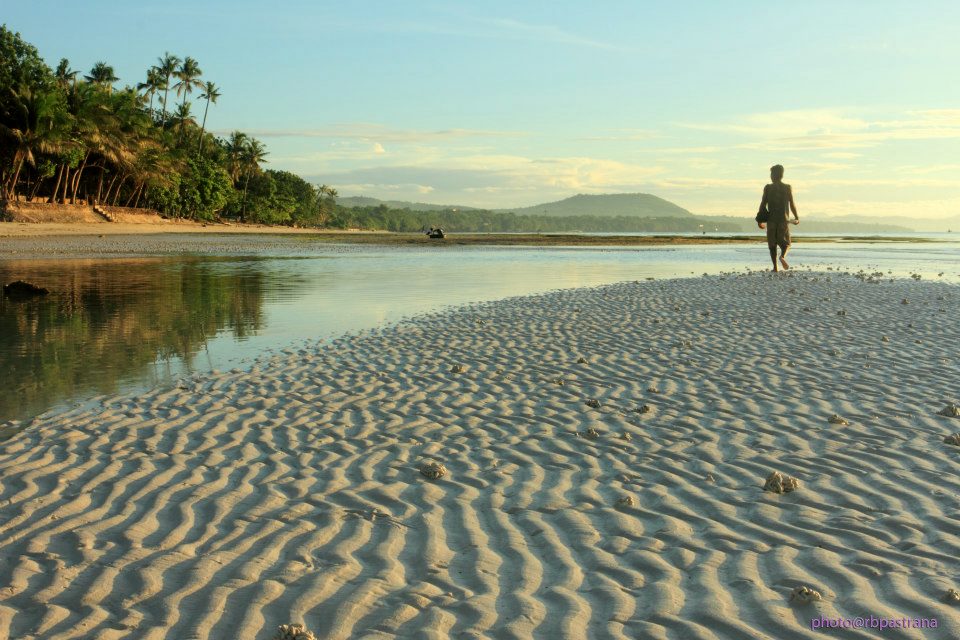 3. Dumaluan Beach
The largest beach in Panglao Island with a long stretch of pure, fine sand and turquoise waters. Water gets deep further out and the sand beneath the water has the same sand texture. It's not as popular as other spots only a few tourists visit the place. Dumaluan beach maintains its natural beauty with limited human intervention, it is incredibly clean. There are hardly any boats creating more space for swimming and other water activities. Feast with the freshest catch from the sea offered by restaurants that dot the place.
Entrance fee: ₱100 per adult, ₱50 per child
What to expect: Access to a well-maintained beach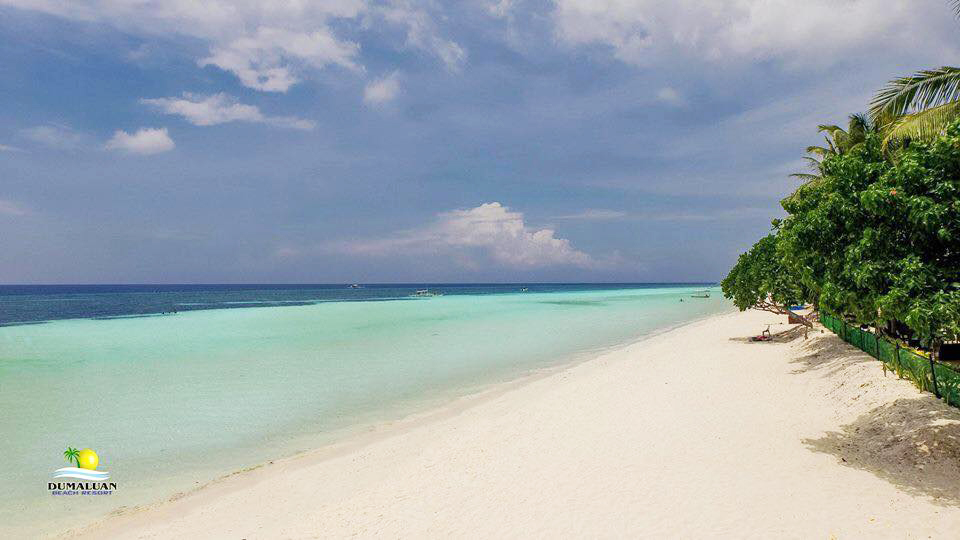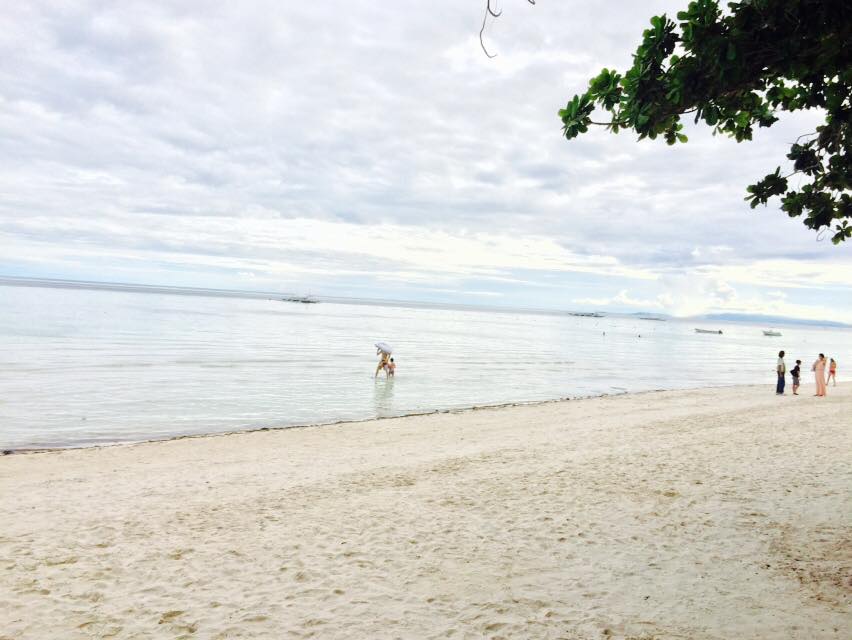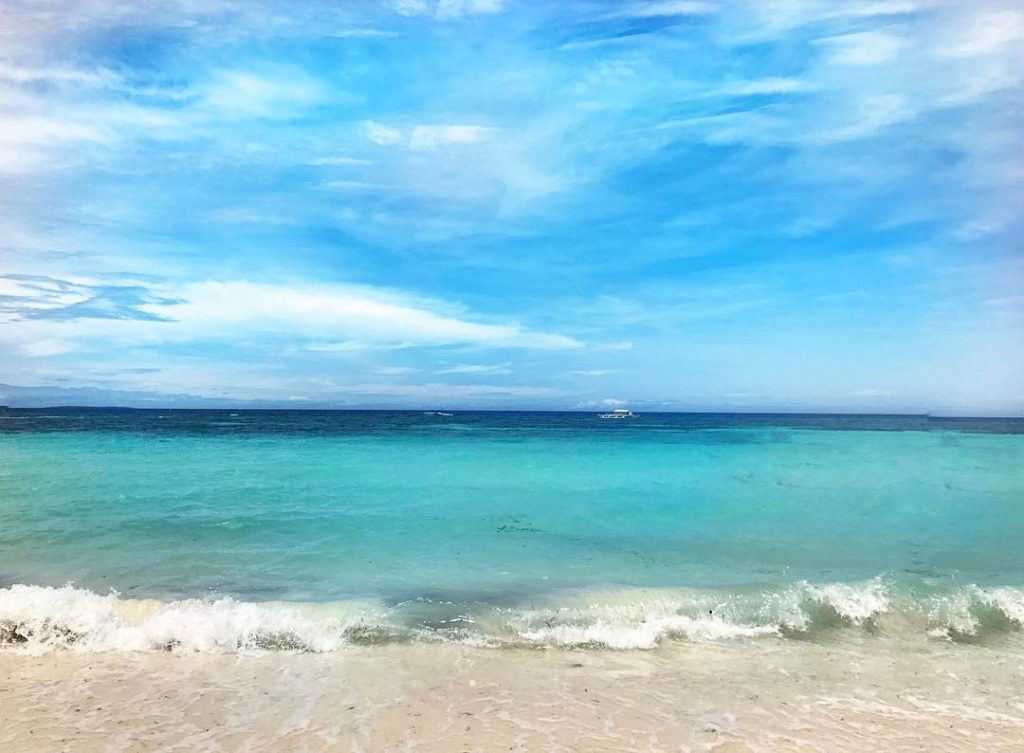 4. Danao Beach
Sought by divers whose purpose is to hug the astounding coral reef formation in the open sea. It is not a continuous beach there are sandy stretches broken by inlets across the rugged coastline. Appreciate the beautiful white beach section complete with coconut trees and powdery sand. If you are planning to hop to other beaches by foot, the thorny bushes and sharp rocks will make you think twice.
Entrance fee: None (for public beach area)

5. Doljo Beach
One of the most naturally good-looking beaches in Panglao. The dense forest of coconut palms gives the impression of a nirvana. A stretch of 1.5 kilometers of sand makes it one of the lengthy beaches with pebbly shorelines. A 250-meter barrier reef protects the beach and also holds much sand making it possible to swim only during high tide.
Entrance fee: None (for public beach area)
What to expect: Best spot for diving, Bellevue Resort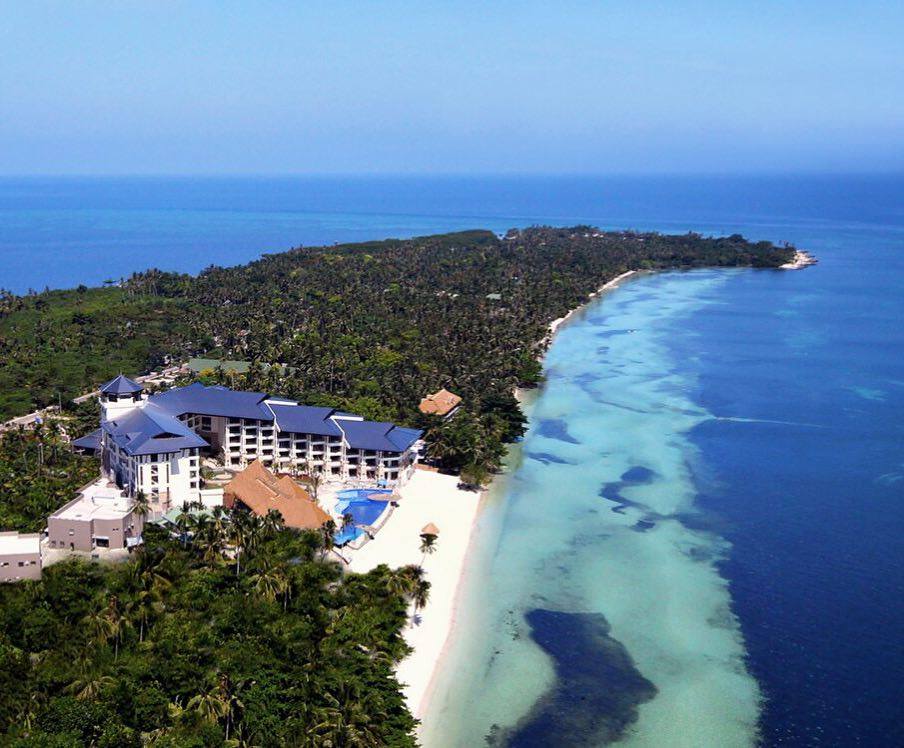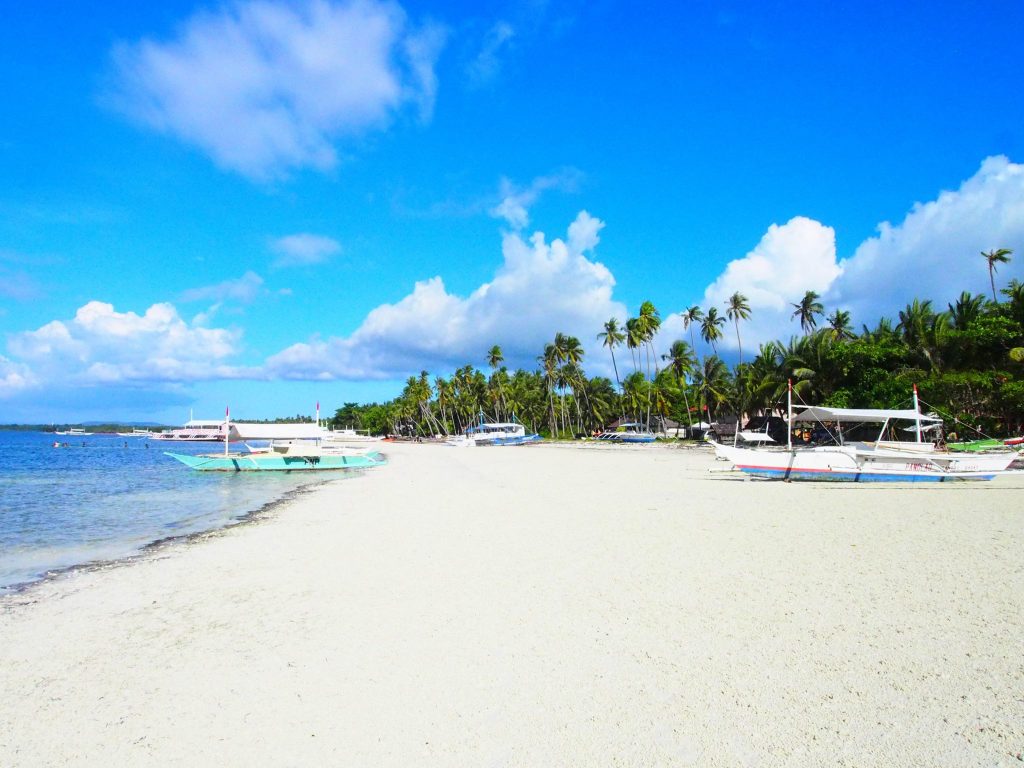 6. Momo Beach
Momo Beach is an escape from the madding crowd. An ideal place for peace and relaxation forget the laptop and other electronic gadgets just bring a book. The place is blessed with fine-grain sand and azure waters. Test the diving site near the beach 40 meters deep teeming with various aquatic life like wrasses, red-eyed goby, harlequin, and much more.
Entrance fee: None (for public beach area)
What to expect: Near to affordable beach resorts