The beauty of Discovery Samal Resort is almost unbelievable. This hypnotic beauty has 153 spectacular villas to choose from with top-tier accommodations, and it is the perfect place for a vacation that you'd wish was permanent. Even just being months-old, it has already established itself as arguably one of the best of the best resorts you can find in the entirety of the country.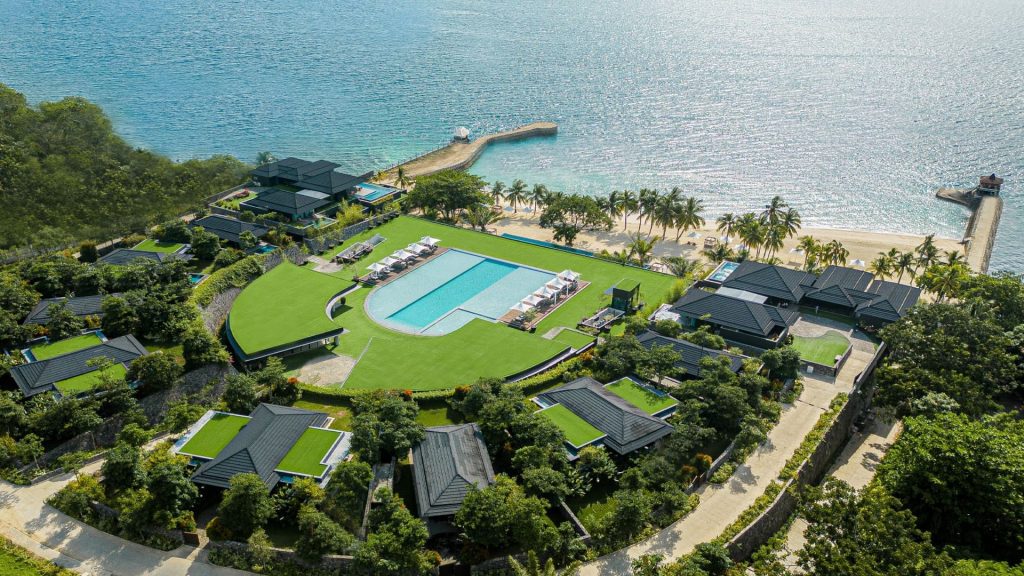 Within a six-hectare property, you will never find yourself not doing something. Discovery Samal has what seems like an infinite number of beach clubs, three large pools, and mind-blowing dining outlets that will delight your taste buds. With the structure being designed by Architect Ed Ledesma of ELL, and the interior adorned by the talented Manny Samson of Emesaé Design Corp, it is with no doubt that you will enter and leave the establishment with your jaw dropped.
Giving you a gorgeous view of the Davao Gulf and a plethora of natural wonders, the resort is at arm's reach, only being half an hour away from the Francisco Bangoy International Airport.
To get to know Discovery Samal more, here are their villas and suites that are not only filled with splendor, but ones that will guarantee you a beyond comfortable stay.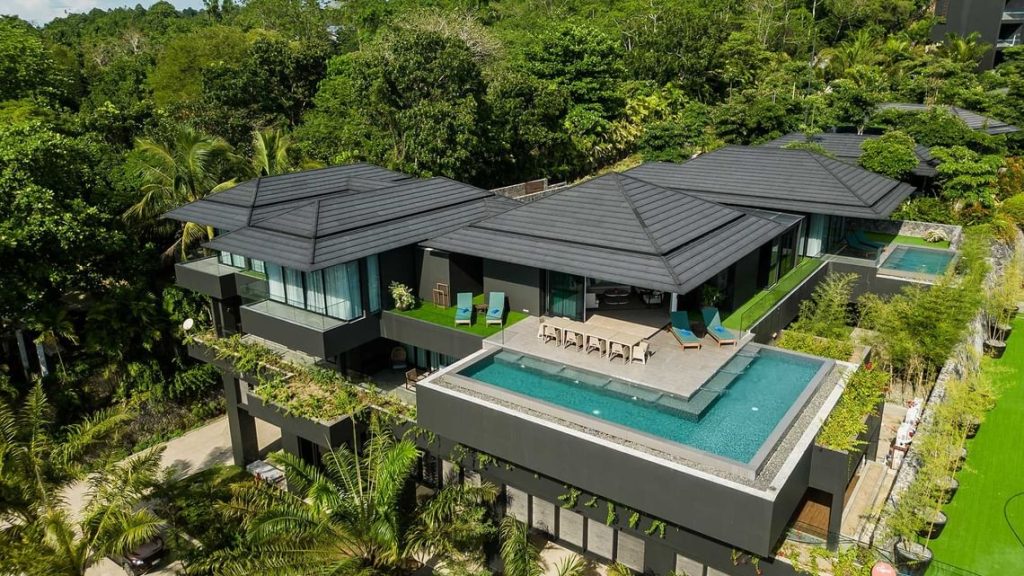 Their three-bedroom villa is the most luxurious accommodation in the area that you will ever have. Situated above the beach club, you can have a gorgeous view of the estate just one window open away. This comes with a private pool, a ten-seater standalone dining room, and a secluded master's bedroom giving you a wonderful uninterrupted stay.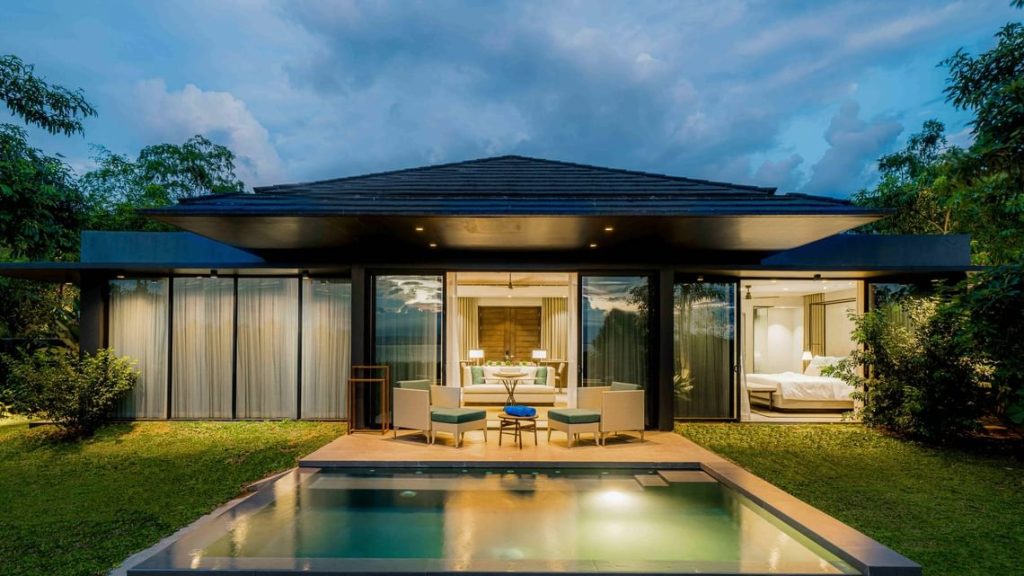 If you're traveling with a relatively smaller group, then the two-bedroom villa may be the perfect choice for you. With a private terrace and private pool, you know you're in for a good time! You'll have a master's bedroom and a guest room that both provide a stunning view of Davao City.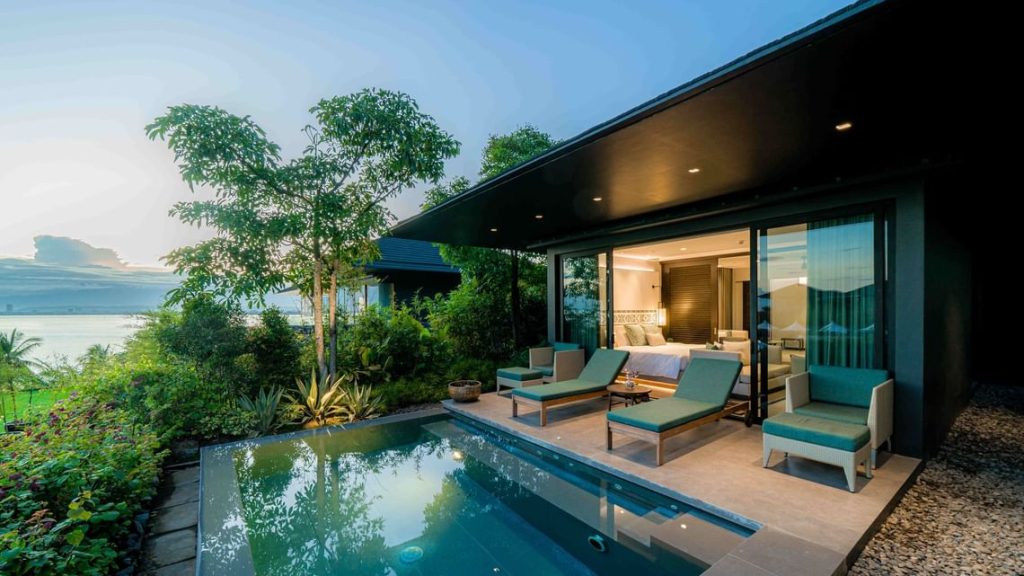 Whether you're on a honeymoon, a romantic date with your lover, or a quick getaway with your best friend, the one-bedroom villa is going to make your stay a core memory. You'll have a private yard and a private pool, and of course a panoramic view of the Davao Gulf. In your master's bedroom, you will have the most comfortable linens and pillows with a smart TV, a full-set living room, and a mini bar.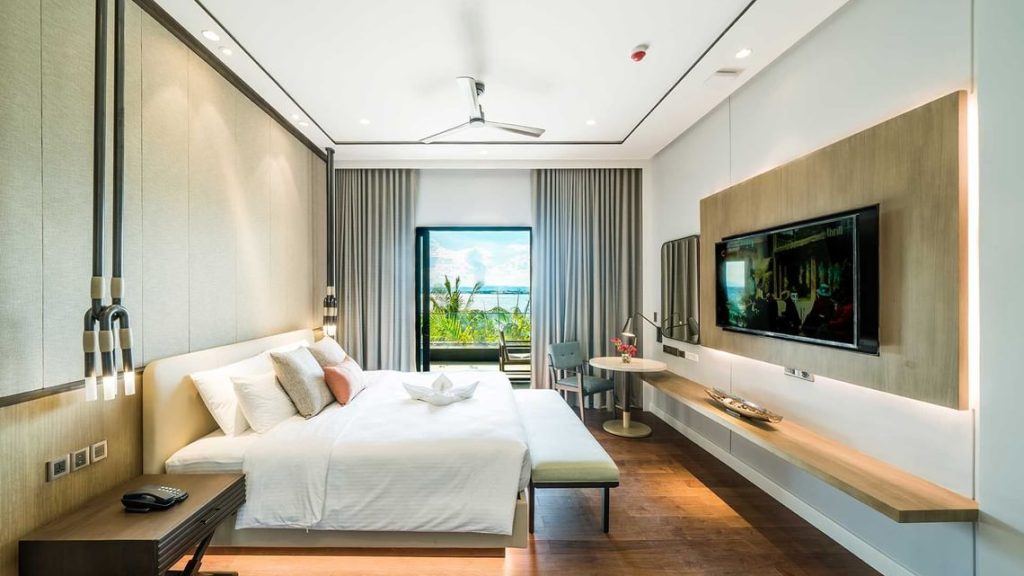 The Executive Suite is perfect if you want to have ample space while relaxing and if you're traveling alone or with a special someone. The suite offers a beautiful private terrace where you can bask under the sun or read a good book on a peaceful day. This cozy and peaceful setting will surely give the perfect vacation a full-circle moment.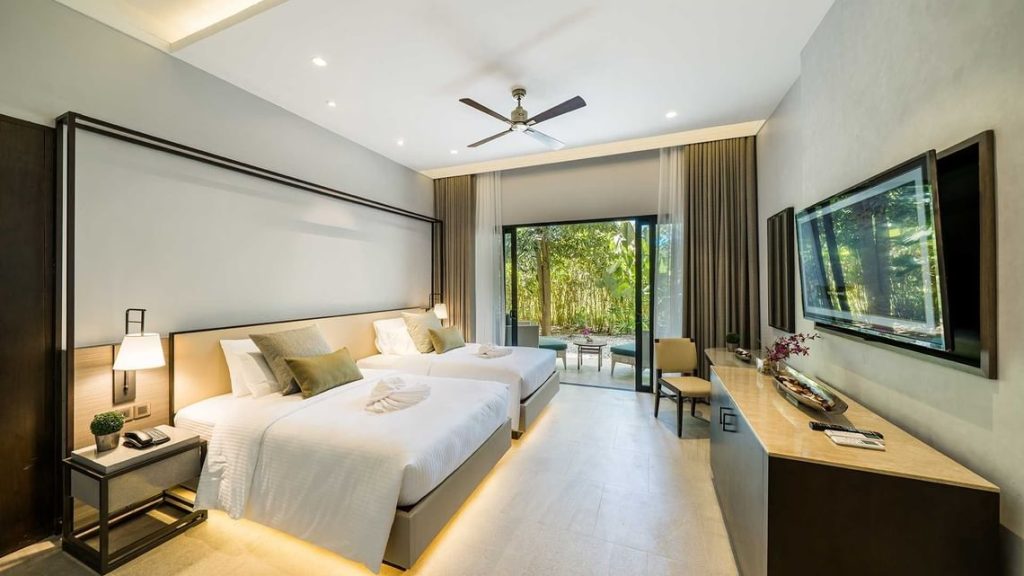 The Junior Suite is located at the heart of the resort, making sure you have easy access to all the other areas you may be interested to explore. It is located in the two hotel towers, which means that you will have an elevated view of the entire area. With the contemporary designs the resort has along with state-of-the-art amenities, this suite will provide you the comfort and intimacy you need in your trip.
On top of their amazing villas and suites, you will surely not run out of options to make your time worthwhile in this amazing resort. Enjoy your day at the spa, take a swim in the refreshing beaches or pools, or dine with Discovery Samal. Whatever you may choose, you will surely be amazed by this out-of-the-world experience.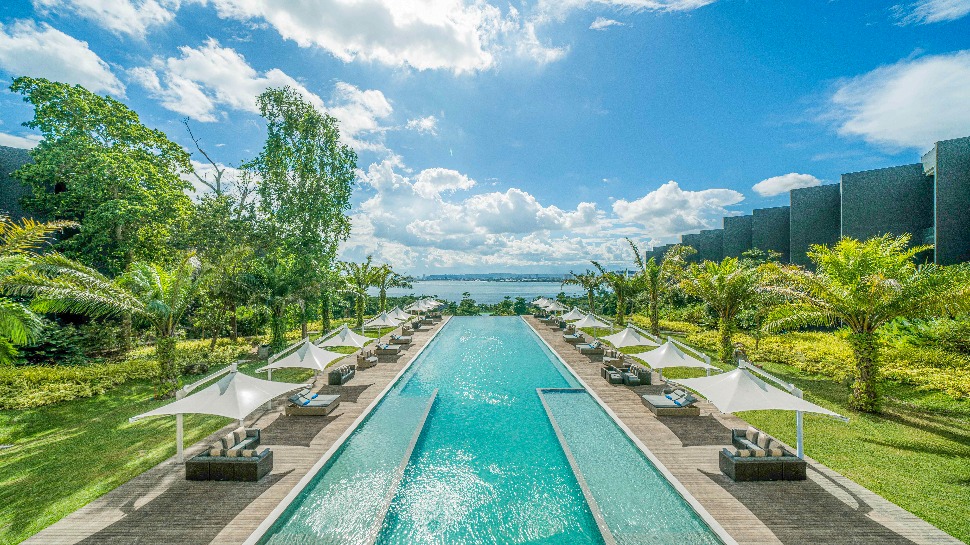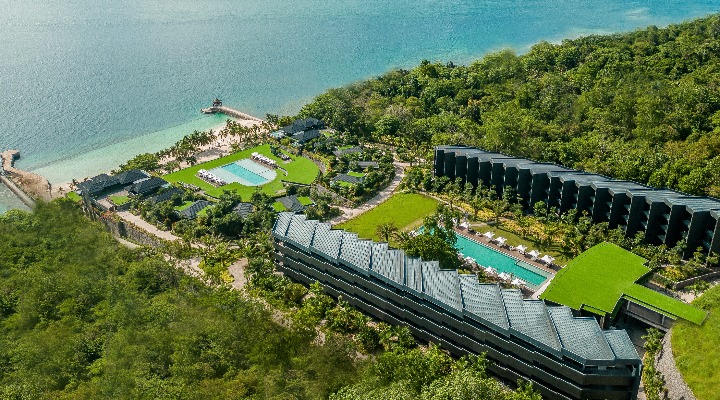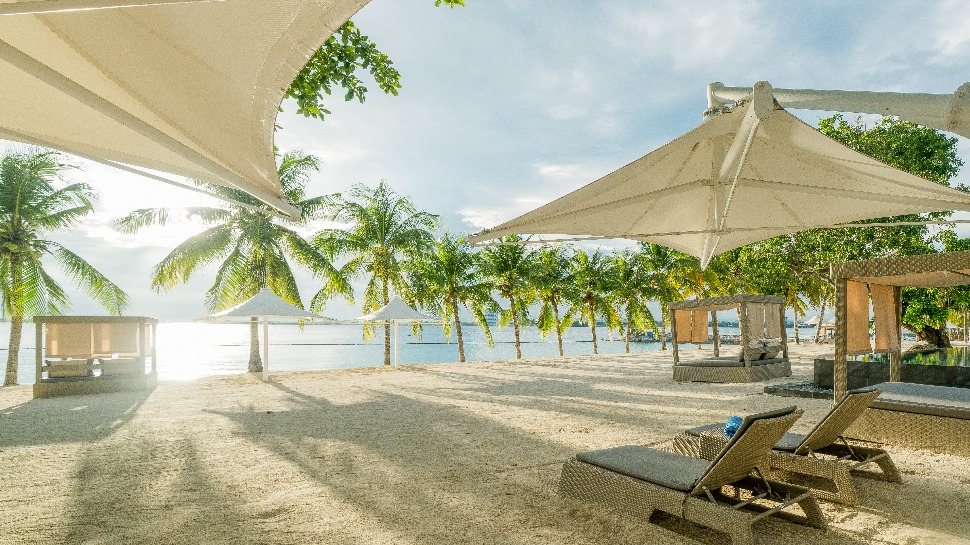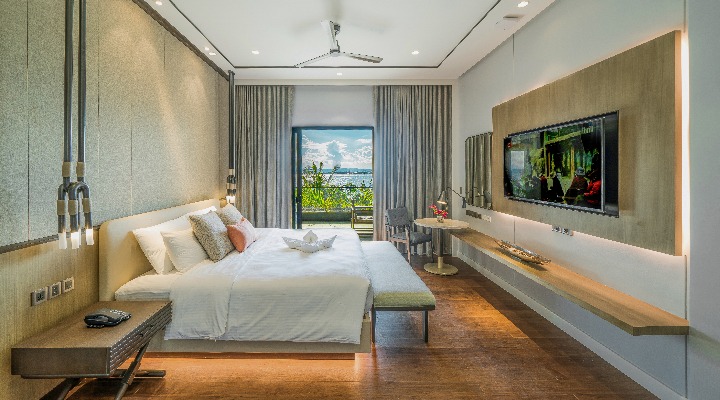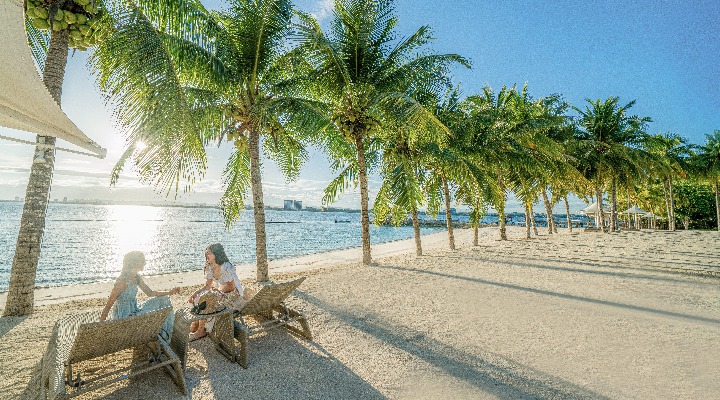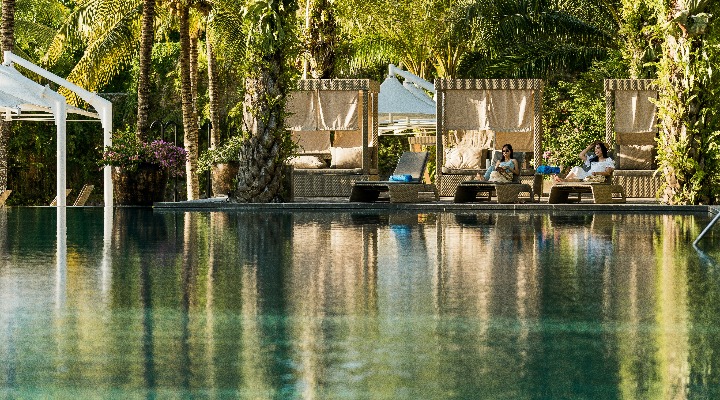 RATES & OTHER INFORMATION
ROOM RATES: (or COTTAGE FEES)
Three-Bedroom Villa: N/A
Two-Bedroom Villa: ₱50,800 per night
One-Bedroom Villa: ₱30,800 per night
Executive Suite: ₱19,300 per night
Junior Suite: ₱11,475 per night
OTHER INFORMATION:
HOW TO GET THERE?
Exact location: Island Garden City of Samal, Davao del Norte, Philippines 8119
BY COMMUTE: There are small boats and ferries that travel to the island from the ff. wharfs/ports: Sta. Ana Wharf, Sasa Wharf, KM 11 Wharf. Buses are also an alternative as they carry passengers from Sasa Wharf to Kaputian and other destinations in the island.
BY CAR: Navigate with Waze or Google Maps and set your destination to "Discovery Samal".