Experience the allure of such an idyllic destination. Henann Resort stands as an epitome of tropical paradise, offering an exquisite escape for those seeking tranquility and luxury.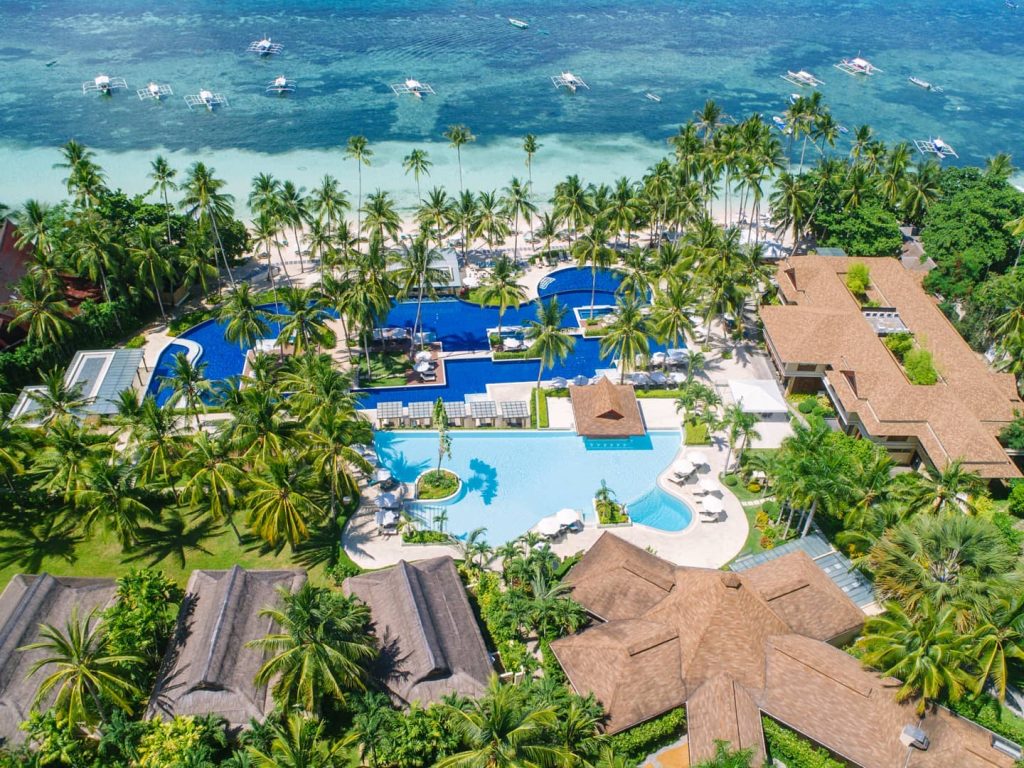 It is the perfect place to unwind and have a change of scenery, because if there's one thing Hennan Resort can surely give, it's a feast for the eyes.
Hennan Resort Beach and Pool
The beach at Henann Resort Alona Beach is a gem, boasting powdery white sands and crystal-clear turquoise waters. The shoreline is nothing but inviting to guests for them to take strolls, enjoy the calming sound of the waves, or simply bask in the sun on the comfortable loungers. The beach sets the perfect stage for relaxation and picturesque moments against the backdrop of Bohol's natural beauty.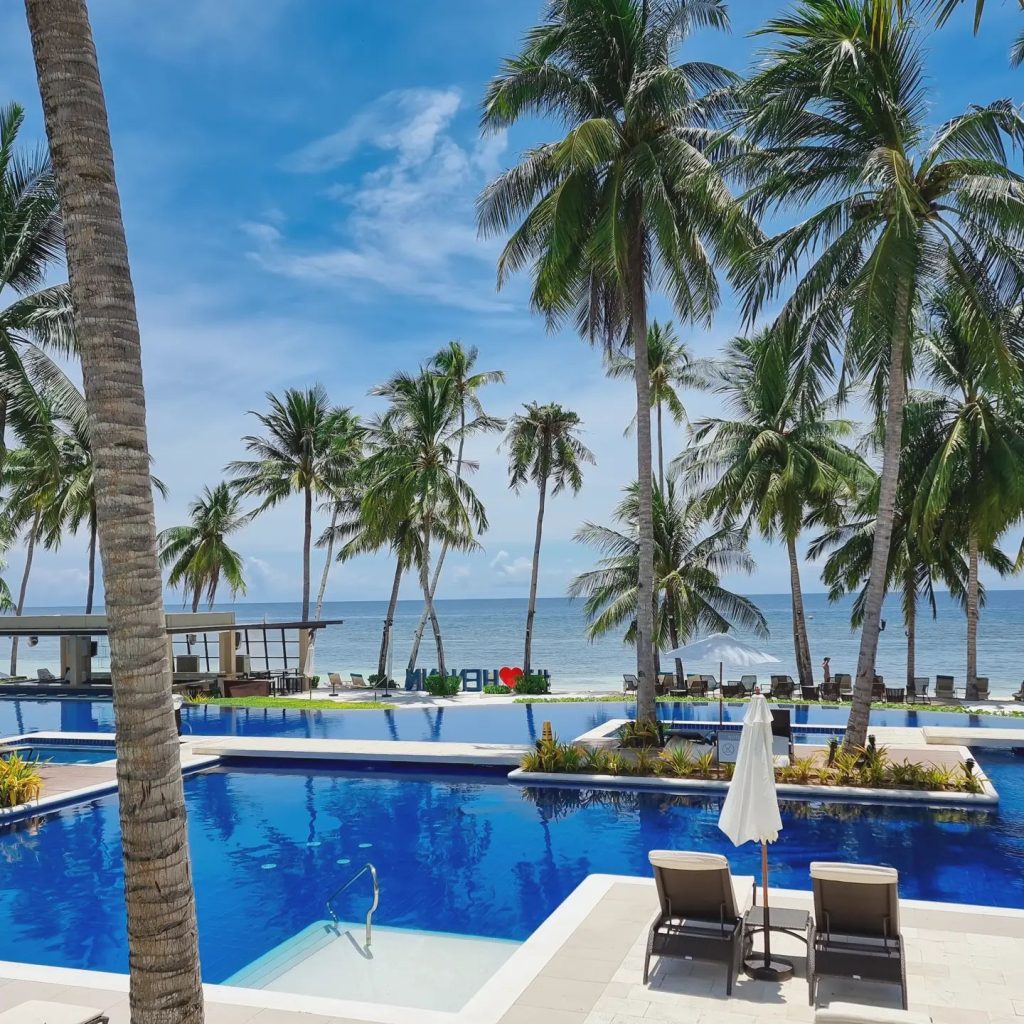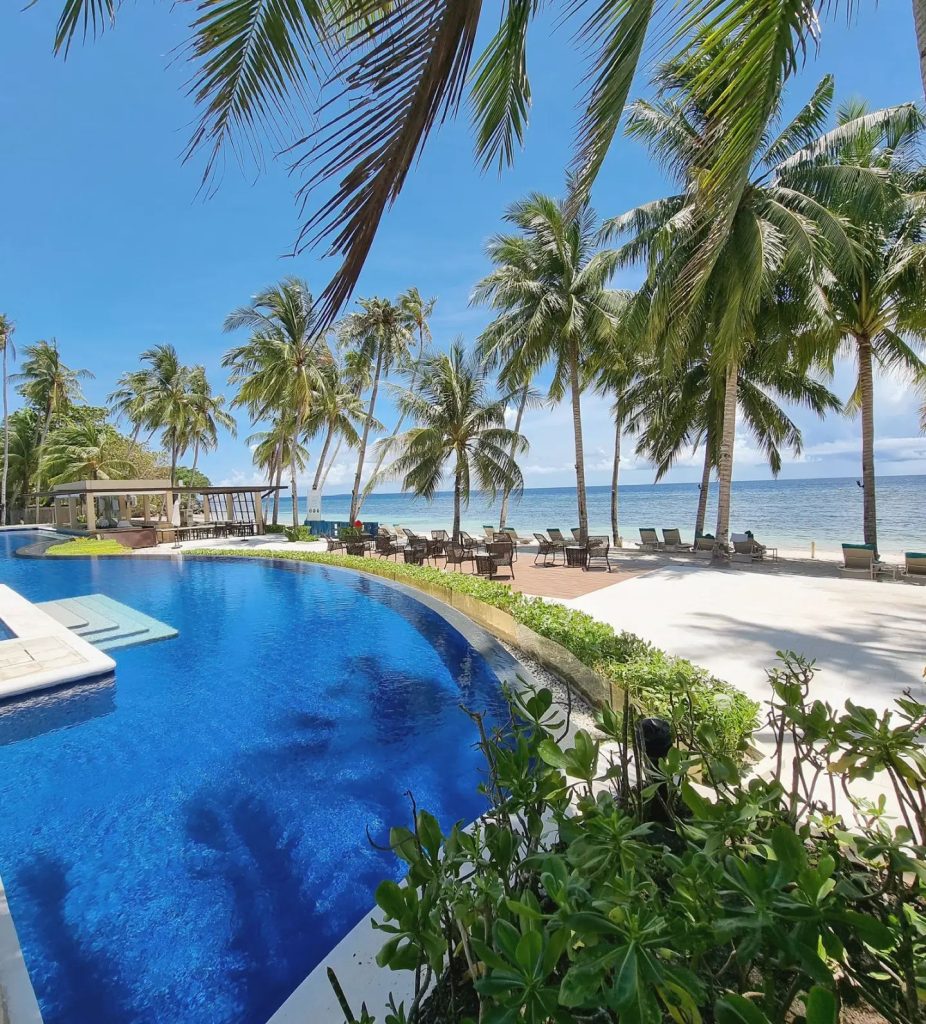 Moreover, the resort's expansive pool is a spectacle in itself, offering not only a refreshing dip but an experience akin to a private oasis. What sets it apart are the multiple sandbars strategically placed within the pool, creating unique areas where guests can relax in the water.
Rooms and Accommodation
Henann Resort takes accommodations to a whole new level with its uniquely designed villas. The villa structures feature the classic charm of a nipa roof, a traditional Filipino architectural element, seamlessly blended with a modern design for the rest of the body of the cottage. The result is a fusion of tradition and contemporary luxury.
Each villa at Henann Resort Alona Beach is a private sanctuary, providing a tranquil escape after a day of exploration. With the thought into detail they gave for their accommodations, the villas truly create an atmosphere of luxury that complements the stunning surroundings.
Room Packages
Every aspect of Hennan Resort is a symphony of comfort and leisure. Their carefully designed room packages are more than accommodations, but gateways to an extraordinary experience during your break. Each of their rooms are sanctuaries, and the following are the packages you can choose from: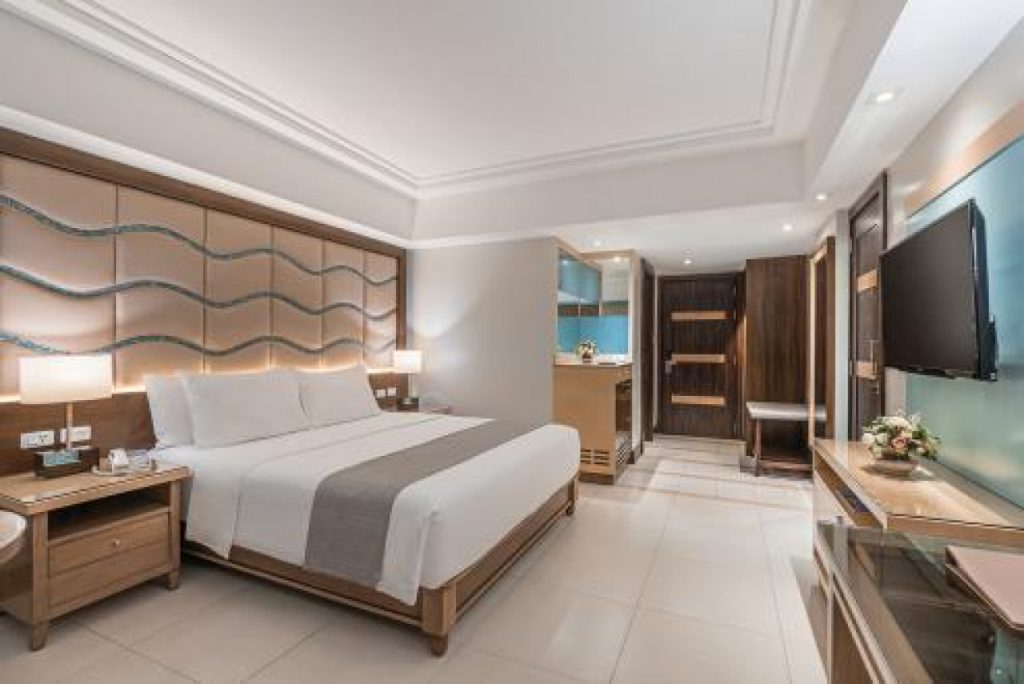 Their deluxe room has the occupancy of two adults. You may choose if you want to have one king bed, one queen bed, or one single bed. This is the perfect choice for solo travelers and duos.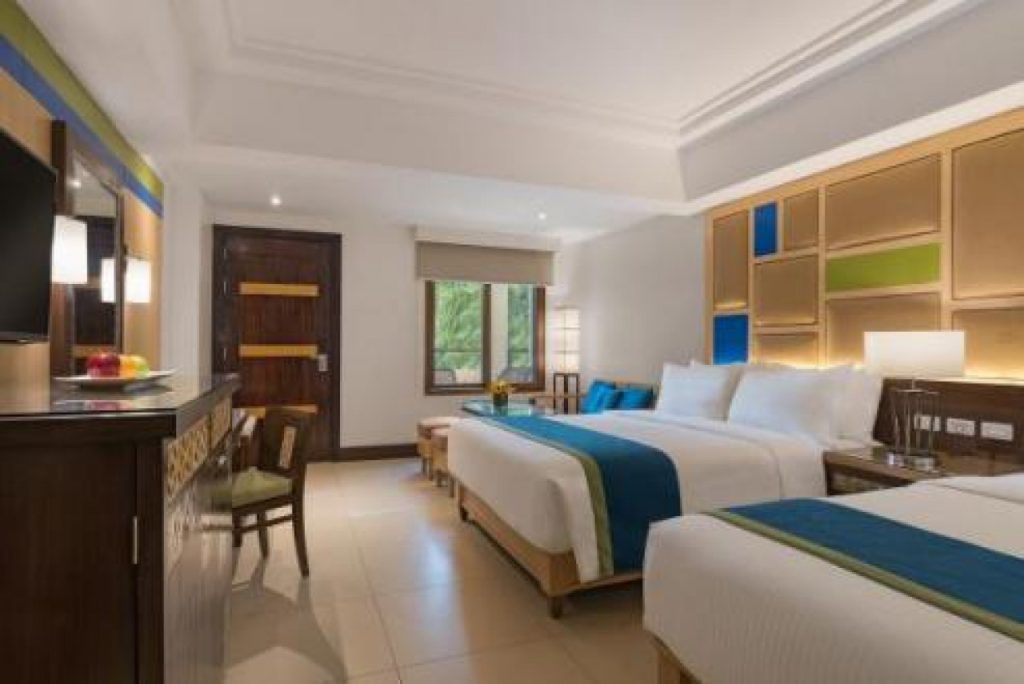 With an occupancy of two adults, the junior suite gives you complimentary access to the Hennan lounge where adults can unwind. You also get a balcony with a premium view of the pool where you can relax on your outdoor furniture either basking in the sun or admiring the view.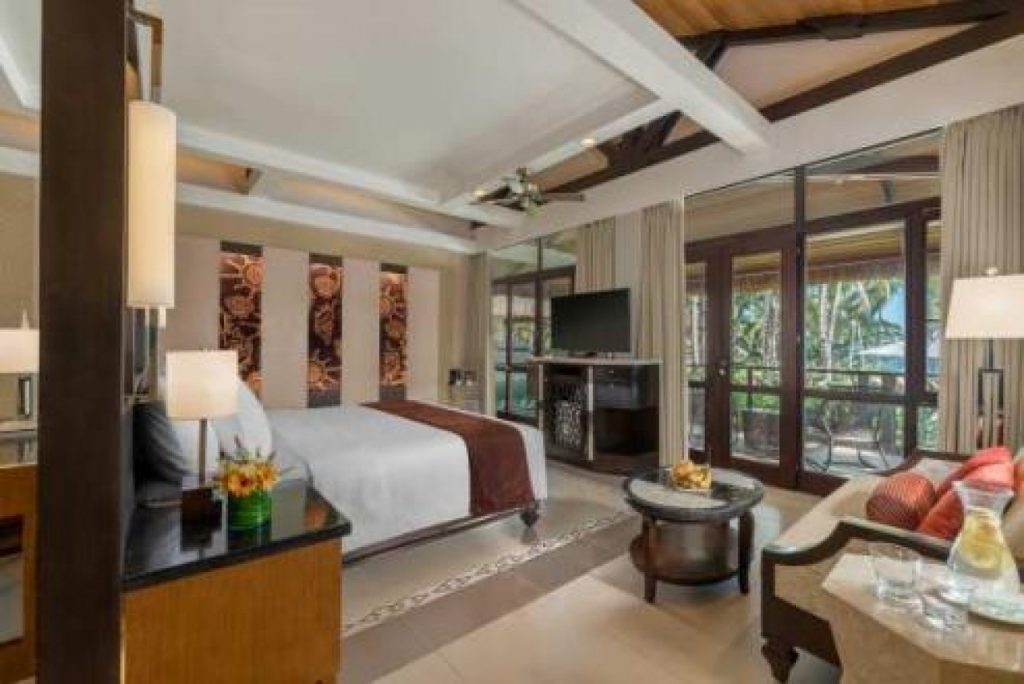 Staying in their pool villa, you get a private plunge pool with sun loungers as well as an oversized verandah with sofa and dinette set. The large space truly gives you the privacy and room to breathe and relax, and the premium amenities truly elevate the entire experience.
Henann Resort Alona Beach in Bohol, Philippines, is not just a destination; it's an experience of pure luxury amid nature's beauty. Every aspect of the resort reflects a commitment to providing guests with an unforgettable stay. Whether you're seeking serenity, adventure, or a bit of both, Henann Resort Alona Beach invites you to immerse yourself in the perfect blend of Filipino hospitality and tropical indulgence.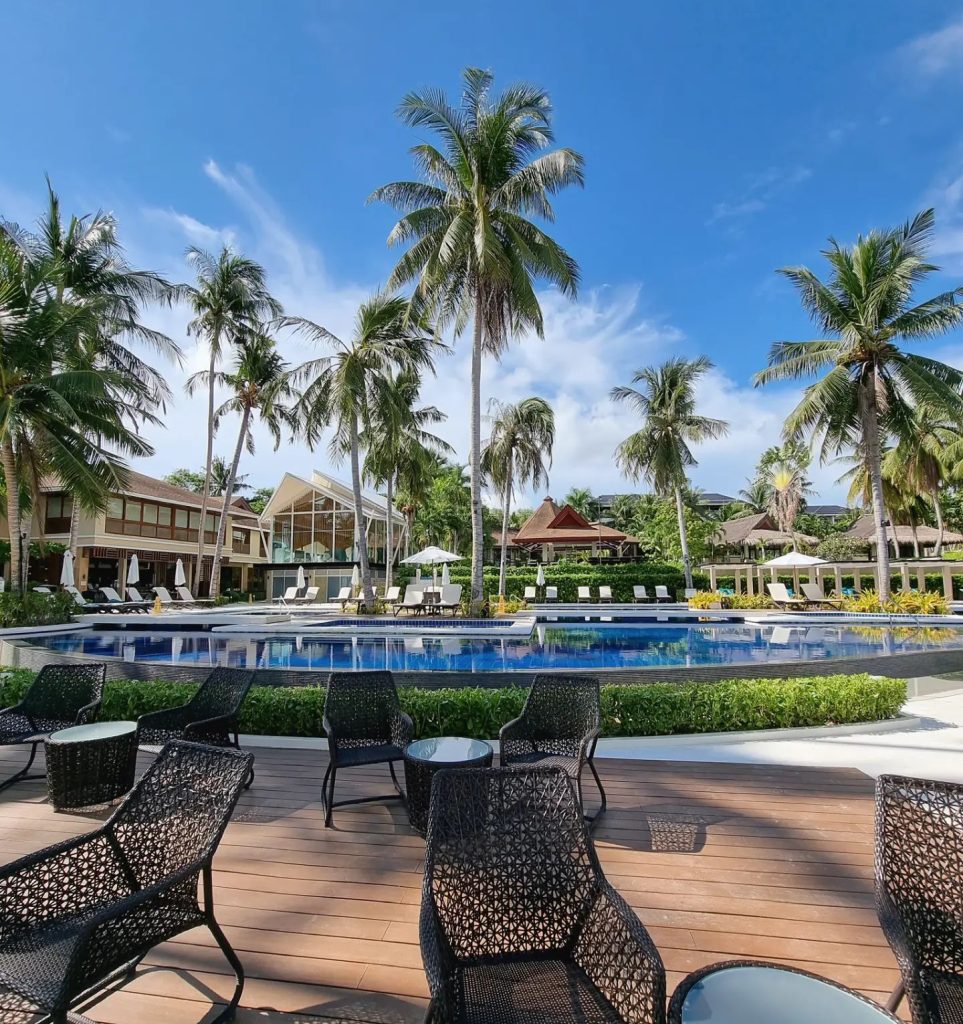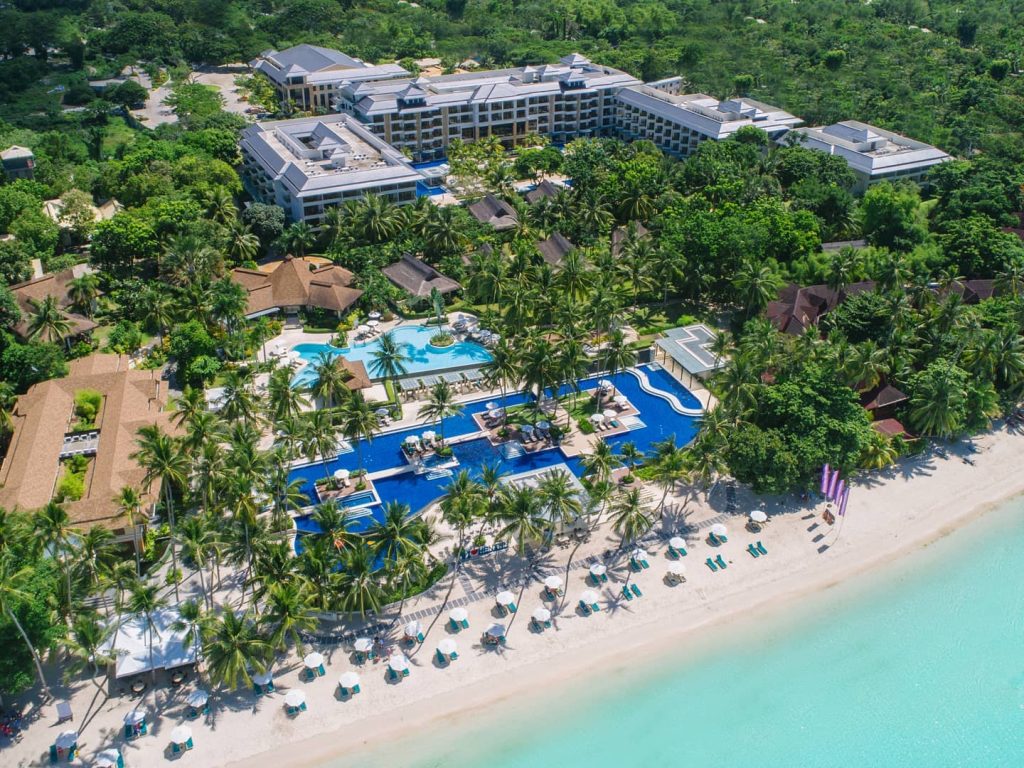 RATES & OTHER INFORMATION
ROOM RATES: (or COTTAGE FEES)
Deluxe Room: ₱13,381 per night, good for 2 persons
Junior Suite: ₱19,693 per night, good for 2 persons
Pool Villa: ₱30,044 per night, good for 2 persons
OTHER INFORMATION:
HOW TO GET THERE?
Exact location: Alona Beach, Tawala, Panglao, Bohol Philippines
BY BUS: From Tagbilaran ferry pier, get a tricycle to go to Dao Bus Terminal. From there, take the Southern Star Bus and tell the driver to drop you off at Alona Beach.
BY CAR: Navigate with Waze or Google Maps and set your destination to "Hennan Resort Alona Beach"