After being officially inaugurated and turned over to the city government and the Archdiocese of Jaro in a ceremony on Sunday night by the National Historical Commission of the Philippines (NHCP), the historic Jaro belfry in this city's Jaro district once again resounded with the sound of its carillon bells.
One year of restoration work led to the carillon bells being heard once more on November 27 during the turnover, 74 years after the belfry was devastated by a strong earthquake in 1948.
Repair and restoration
The renovation of the belfry was planned six years ago, according to NHCP Chairperson Rene Escalante, but it was postponed because of the epidemic. He expressed his gratitude to former senator Franklin Drilon for ensuring project financing while he was still in the Senate.
In his statement, Drilon stated that the belfry's dedication represents a celebration of Jaro's Catholic religion.
"This represents not only the symbol of the Catholic faith but the symbol of the culture of Iloilo, which we are very proud of. These are the symbols that we are restoring today to remind people of the rich history and culture of Iloilo,"

he said.
Meanwhile, Mayor Jerry Treas claimed that Iloilo's sense of pride had returned.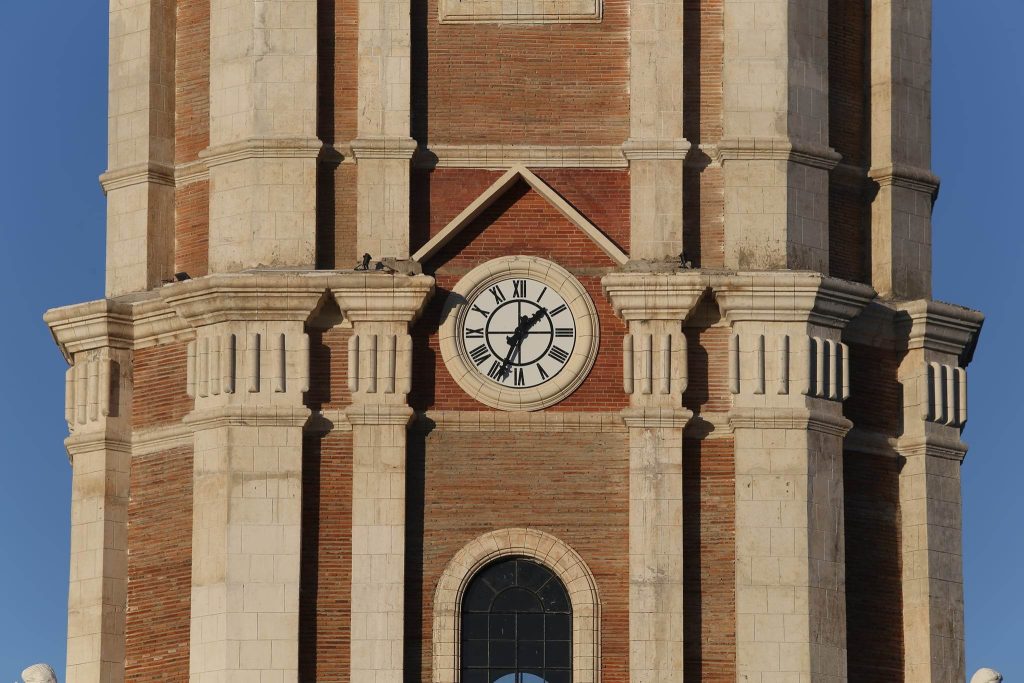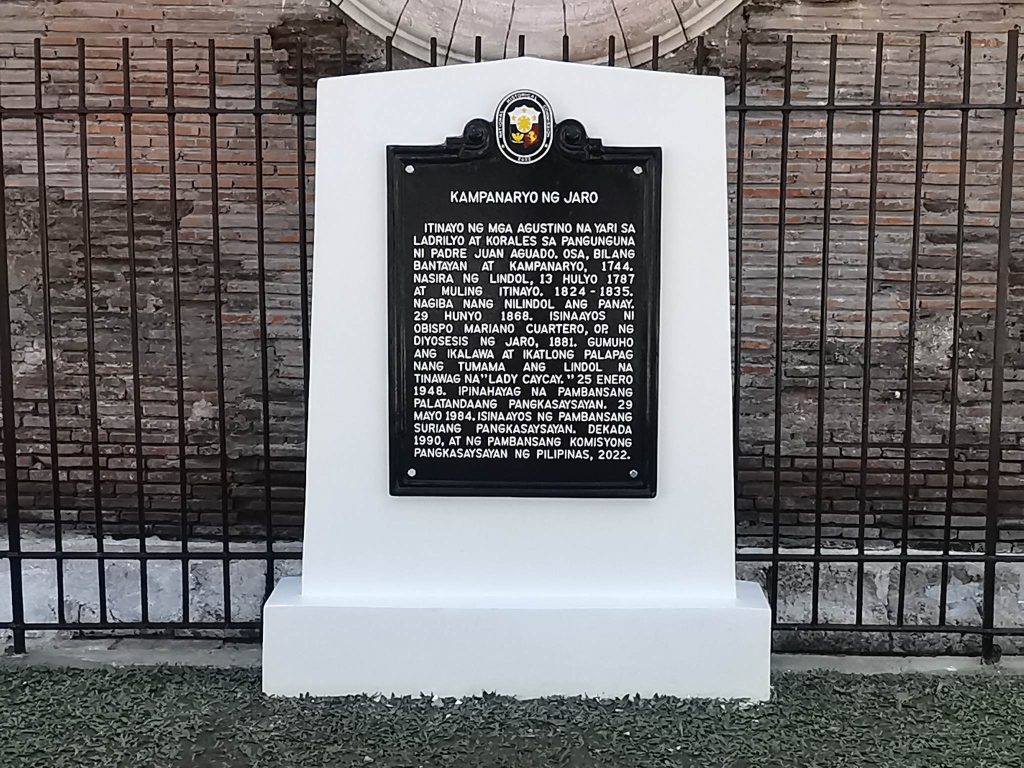 "We are proud to be Ilonggos. We have a very rich cultural heritage to be proud of. We are proud of our culture, we are proud of our people, we are proud of our heroes,"

he said.
The former senator Franklin Drilon, NHCP chairperson Rene Escalante, Jaro Archbishop Jose Romeo Lazo, Mayor of Iloilo City Jerry Treas, and Jaro parish priest Monsignor Joemarie Delgado all signed the turnover agreement. Carminda Arevalo, the executive director of the NHCP OIC, was also present.
History, culture, and heritage
The Jaro belfry was initially constructed by the Augustinian friars in 1744 as a bell and watchtower, but after being destroyed by earthquakes in 1787 and 1868, it underwent several reconstructions. Its second and third levels were once more demolished on January 25, 1948, by the powerful earthquake known as "Lady Caycay."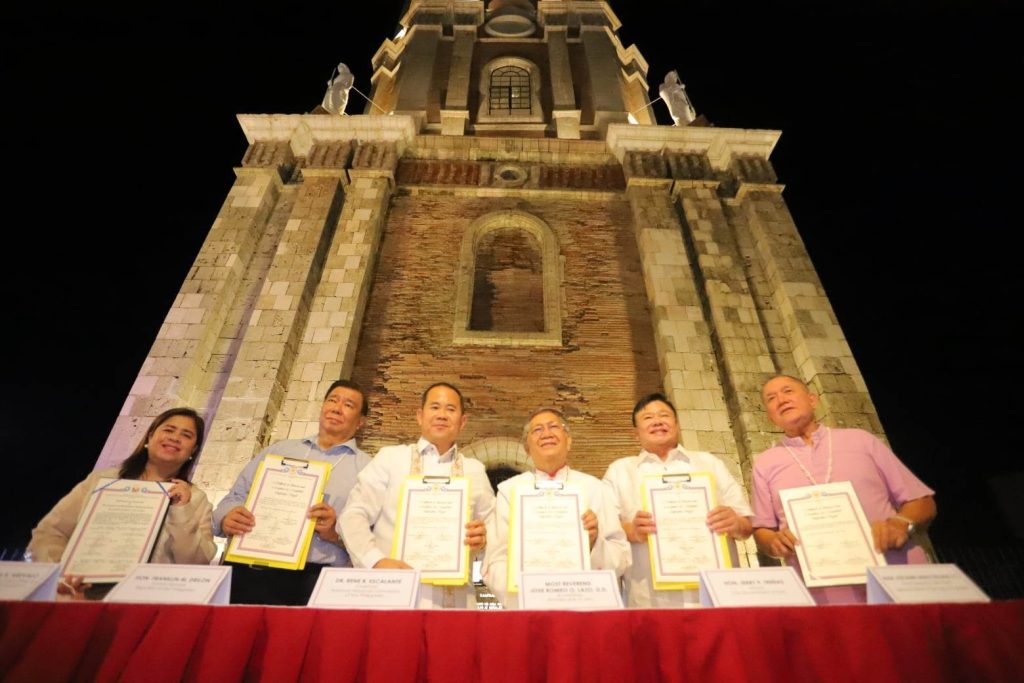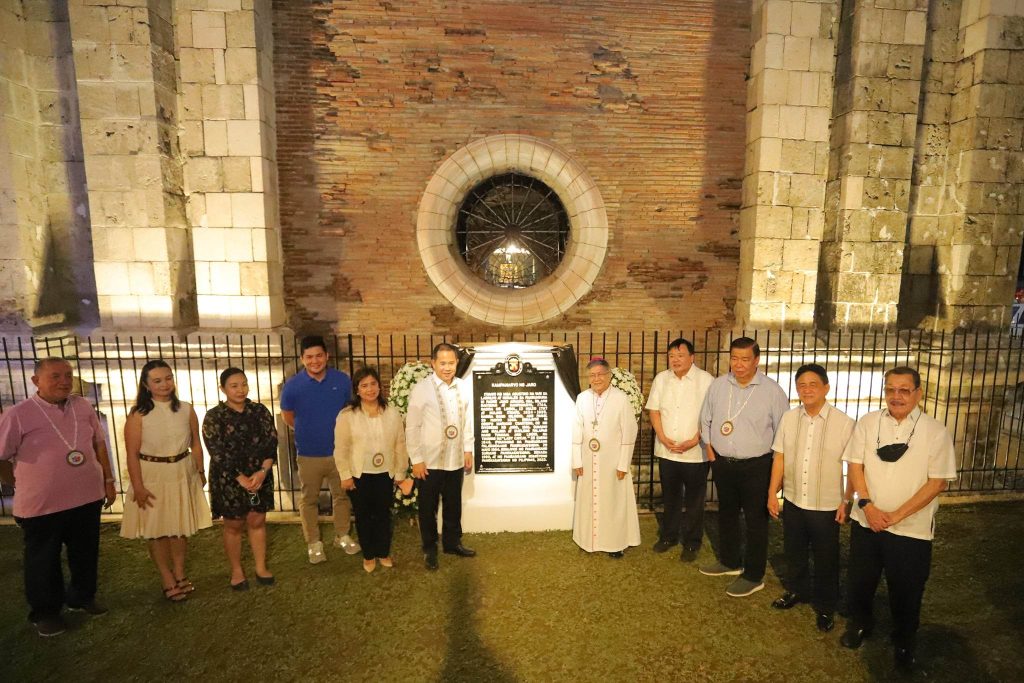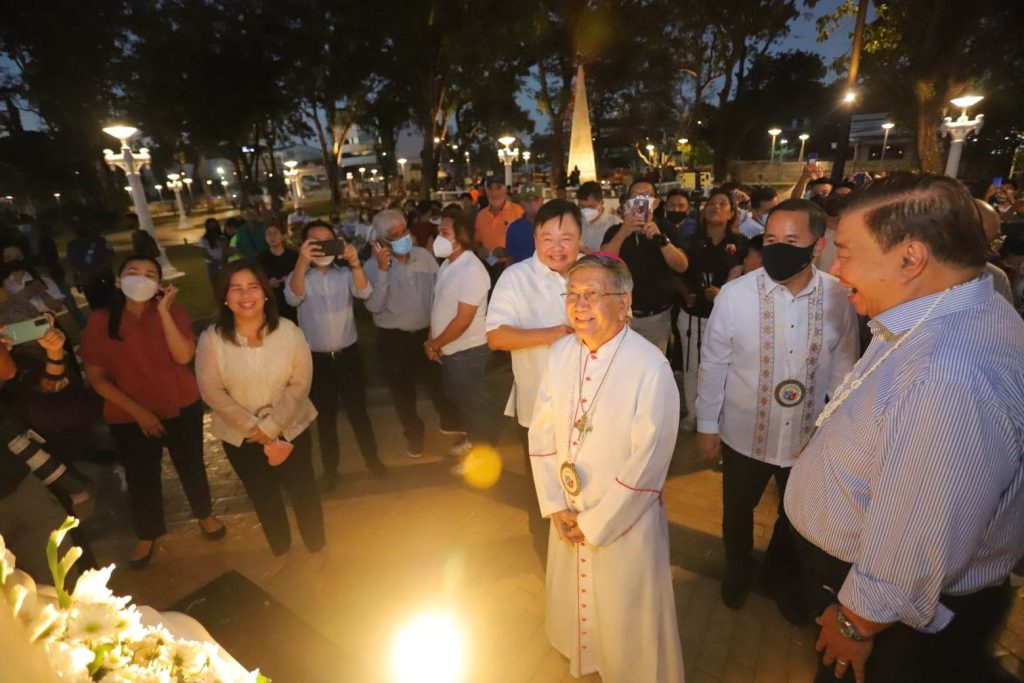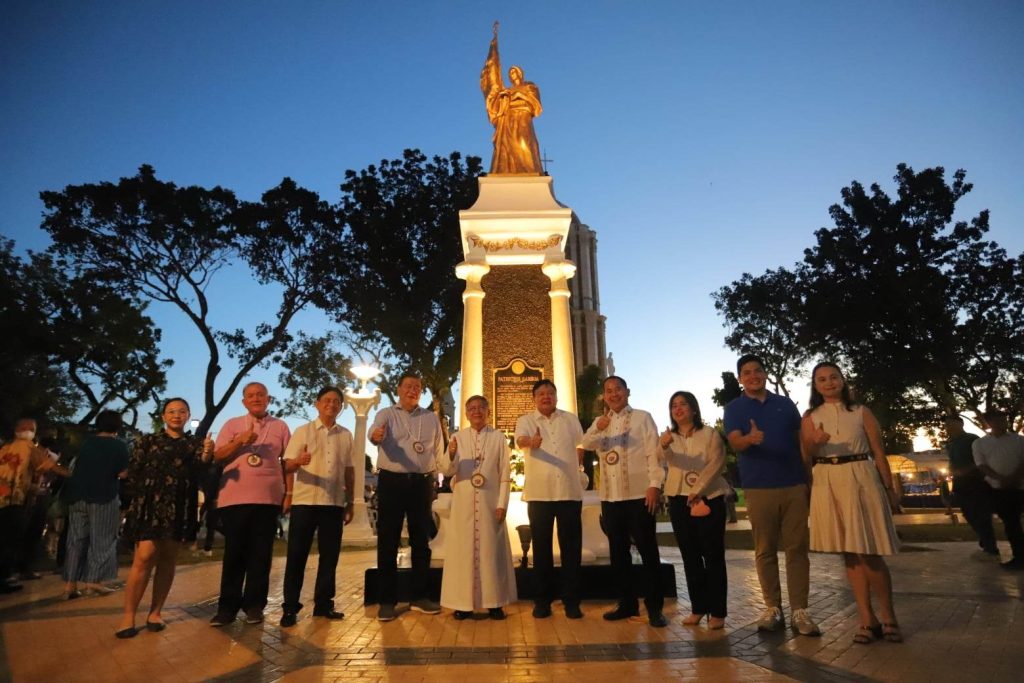 It is one of the few belfries in the nation that was constructed independently of the church where they are often included. Fire bricks, limestone, and coral blocks were used to construct the three-story structure, which is 29 meters tall overall.
During the Spanish colonial era, the 1744 building served as both a military watchtower and a place of worship.