Tired of the beach? Lucky for you, Southern Leyte has this amazing Hilltop Resort for your next vacation getaway!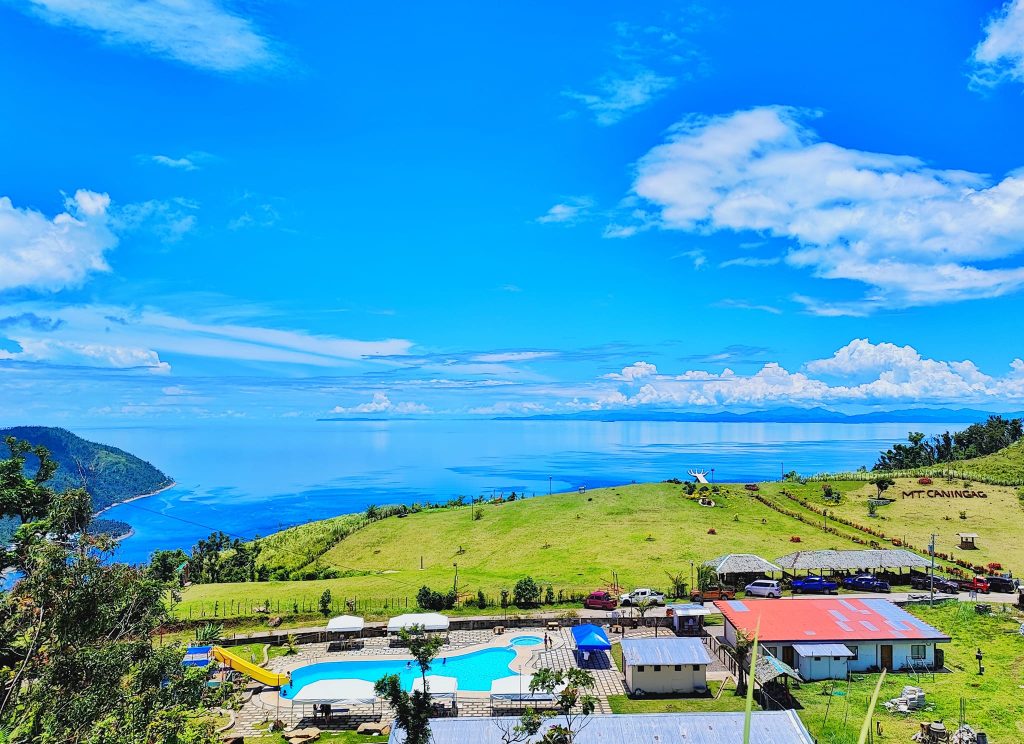 Mount Caningag Resort is a budget-friendly place to spend your vacation at. It is situated on a hilltop which brings you a gorgeous view of the mountains and the sky. What more does Mount Caningag Resort have to offer? Let's find out.
Hilltop Park
Mount Caningag Resort has a park where you and your family can take photos and admire the view. The park has a lot of attractions and statues you can take photos with. There are different animal statues that are also life-sized. They have giraffe, zebra, and butterfly statues ready for your next photo op.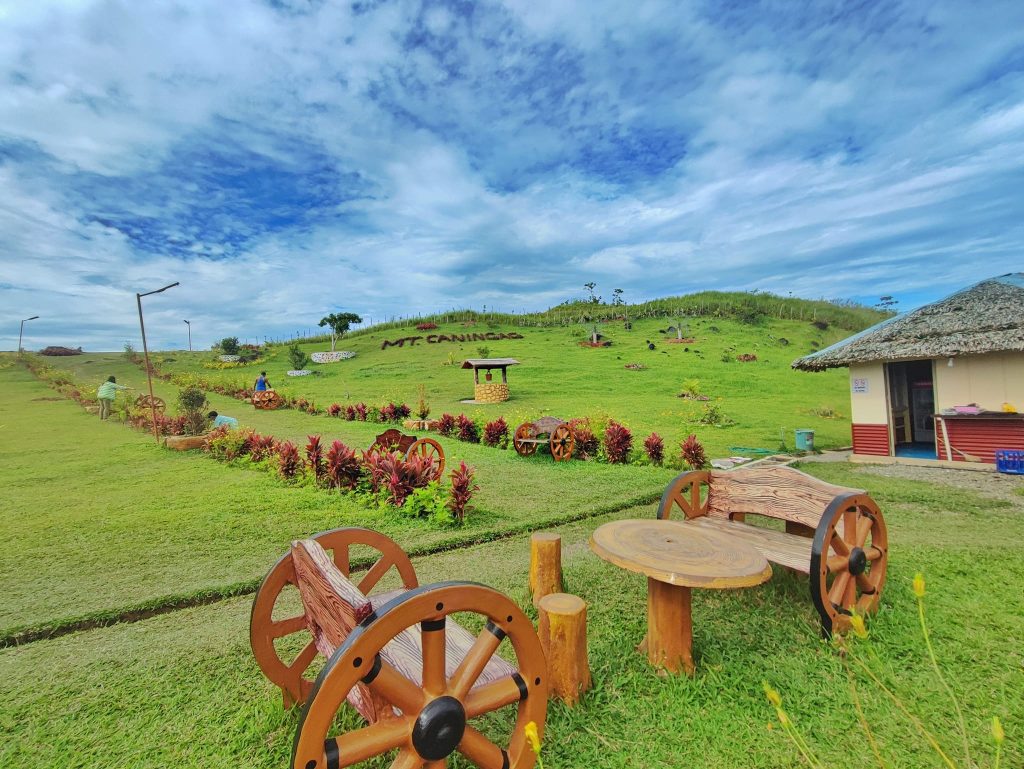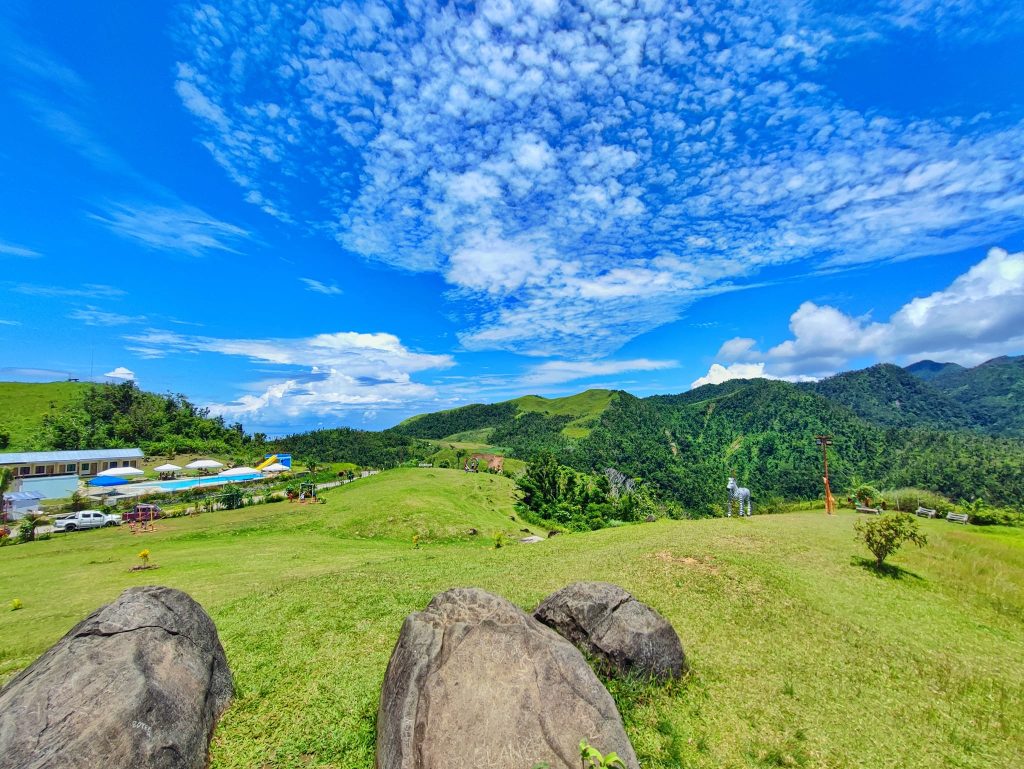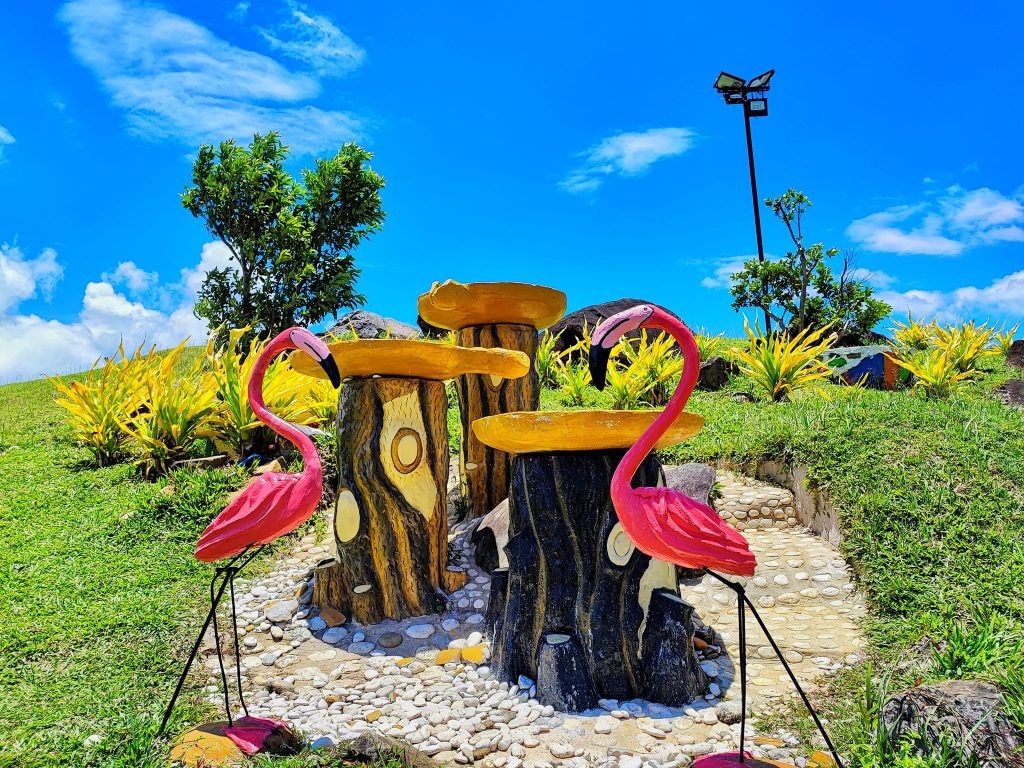 That's not all, there is also a statue of a giant hand that you can stand on and take awesome photos. Just make sure you have the guts to do so.
The whole park is surrounded by fresh green grass and different types of flowers and plants. On a bright and sunny day, you can expect to see the whole view of the mountains. How about during rainy days? Even better because you will get to witness a sea of clouds.
If you are looking for a good wedding prenup location, the park at Mount Caningag is perfect for a garden-inspired prenup shoot too.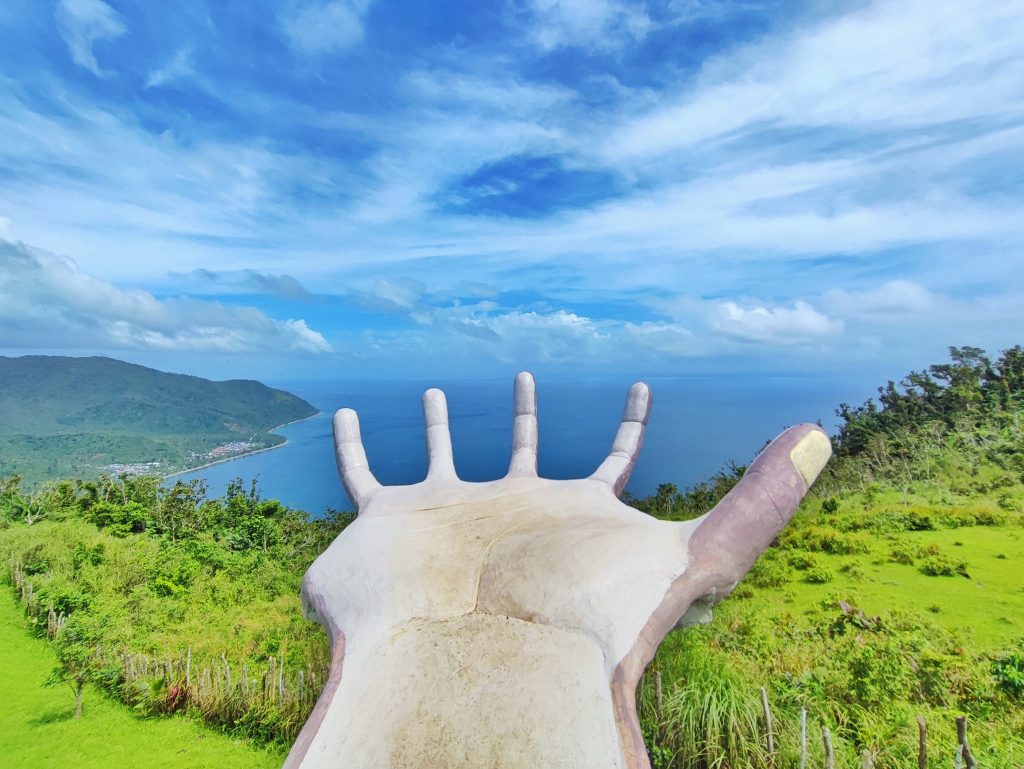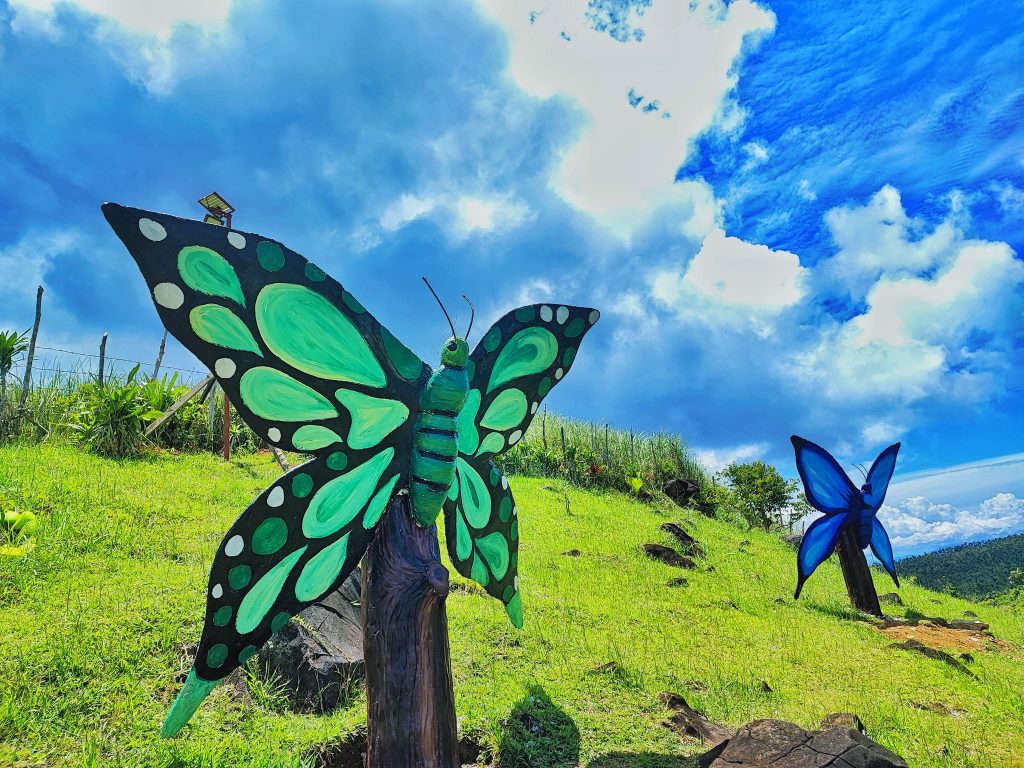 Accomodation and Amenities
The resort has amazing and budget-friendly accommodations and amenities that is great for you and your whole family.
Swimming Pool
Beat the heat and take a dip in the resort's swimming pool. The pool is good for both Day and Night use. The management reminds guests to bring and wear appropriate swimwear.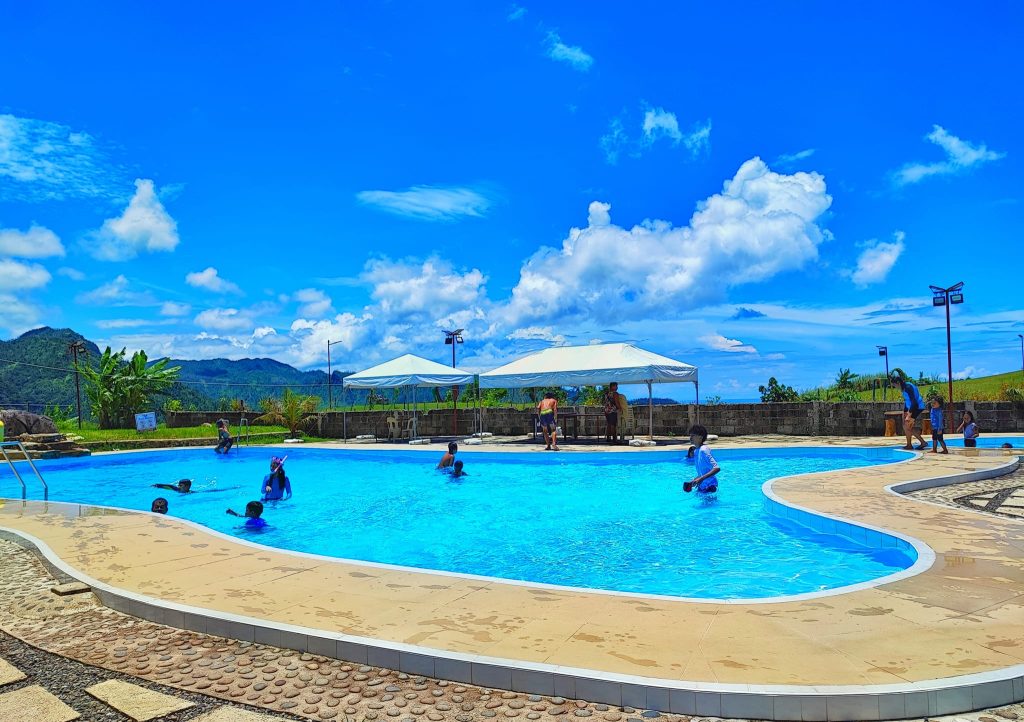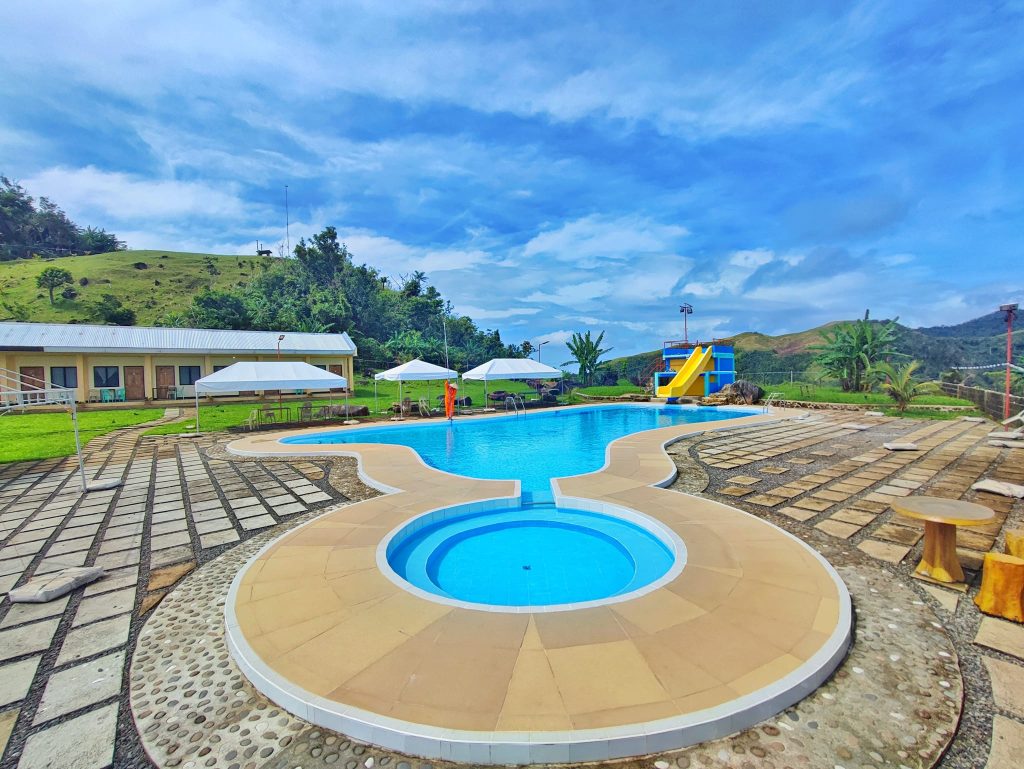 Affordable Cottages and Air-con Rooms
The resort has cottages available for booking. You can choose from 3 different cottages that are available: Big Cottage with 10 chairs, Small Cottage with 6 chairs, and Umbrella with 4 chairs.
If you plan to say overnight, there are fully airconditioned rooms available as well. Each room is good for two people and includes a private restroom, TV, toiletries, and pool and park access. If you want to camp out under the stars, you can bring your own tent with a corresponding fee per person.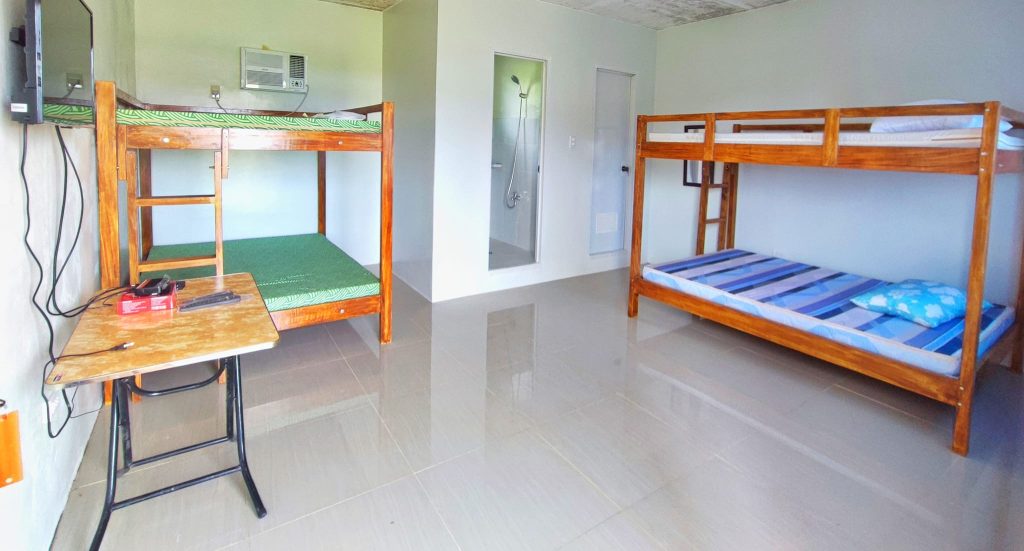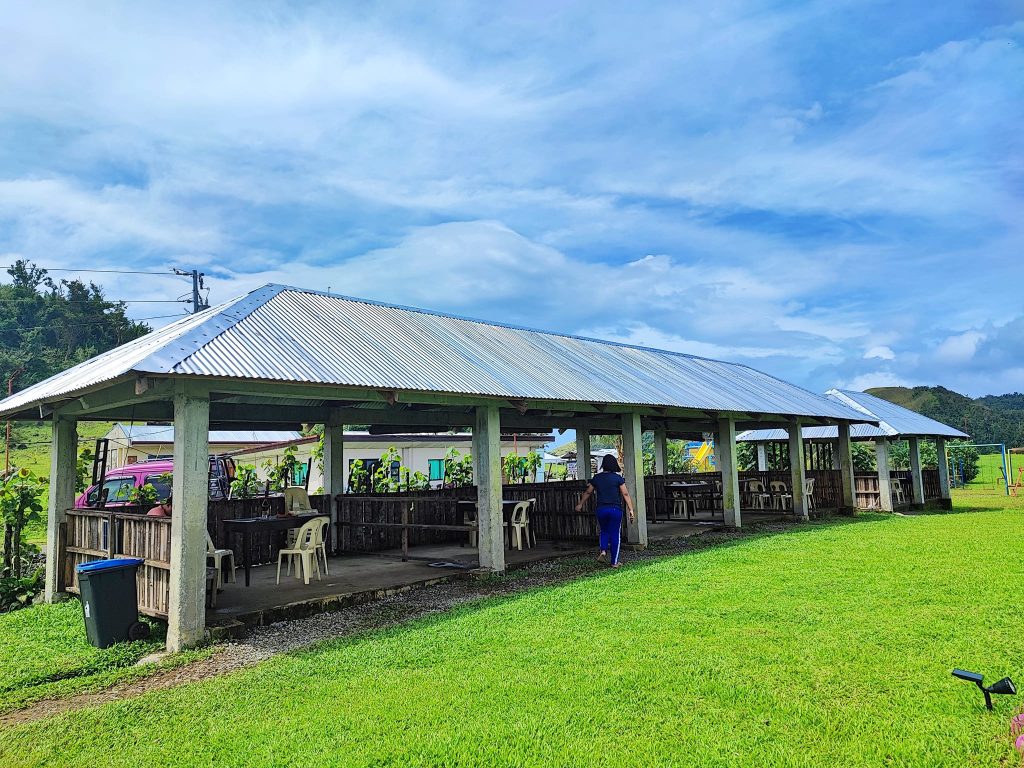 Function Venue for Events of All Kinds
Thinking of spending your birthday at Mount Caningag resort? They also offer a function venue for events which includes 12 tables and 50 chairs. You can also rent out a sound system for a separate fee.
The function venue caters to all kinds of events like wedding receptions, birthdays, reunions, private events, and more.
As John Muir said himself, "The mountains are calling, and I must go" and right now Mount Caningag Resort is definitely ringing your phone. What are you waiting for? Visit Mount Caningag today.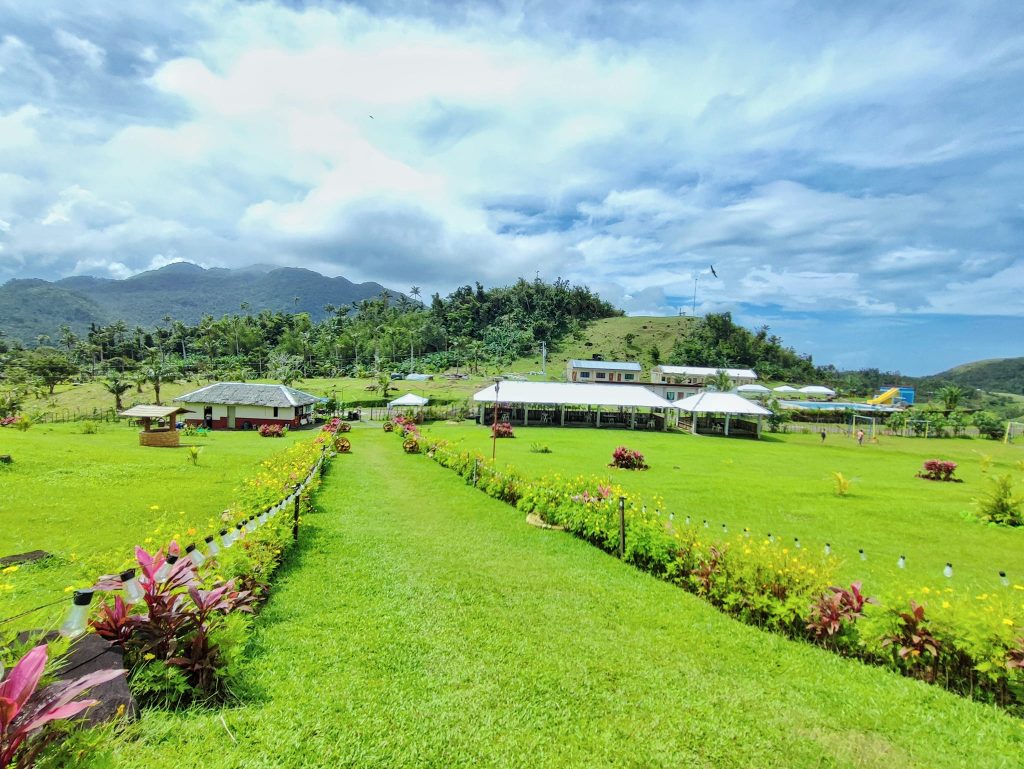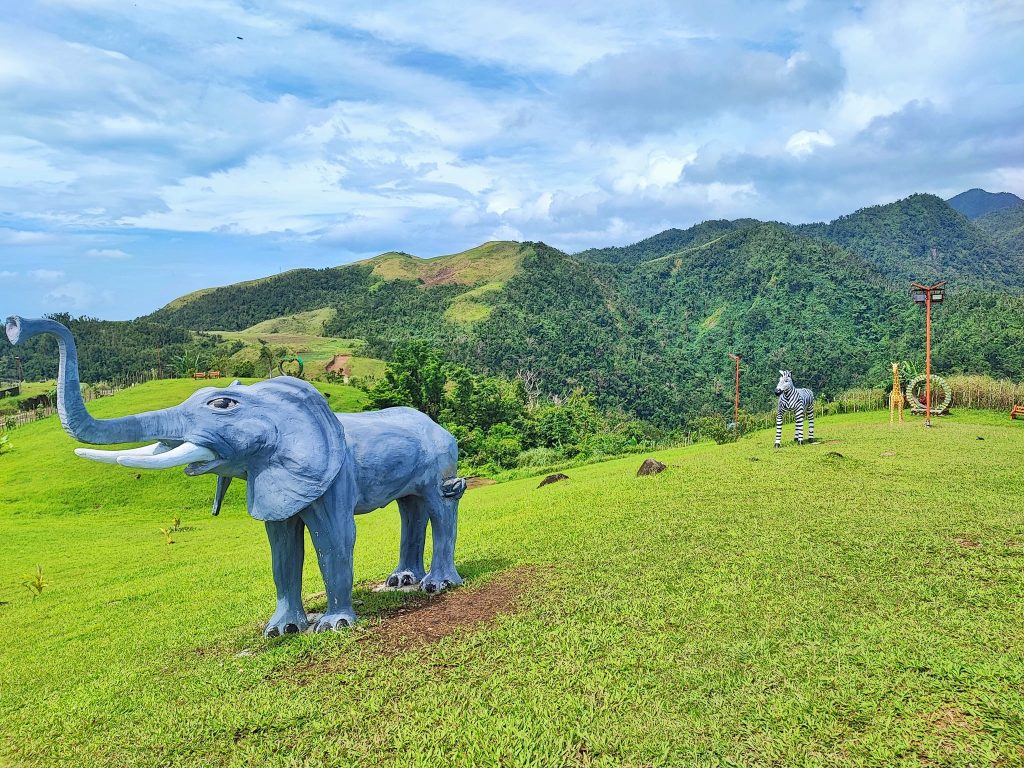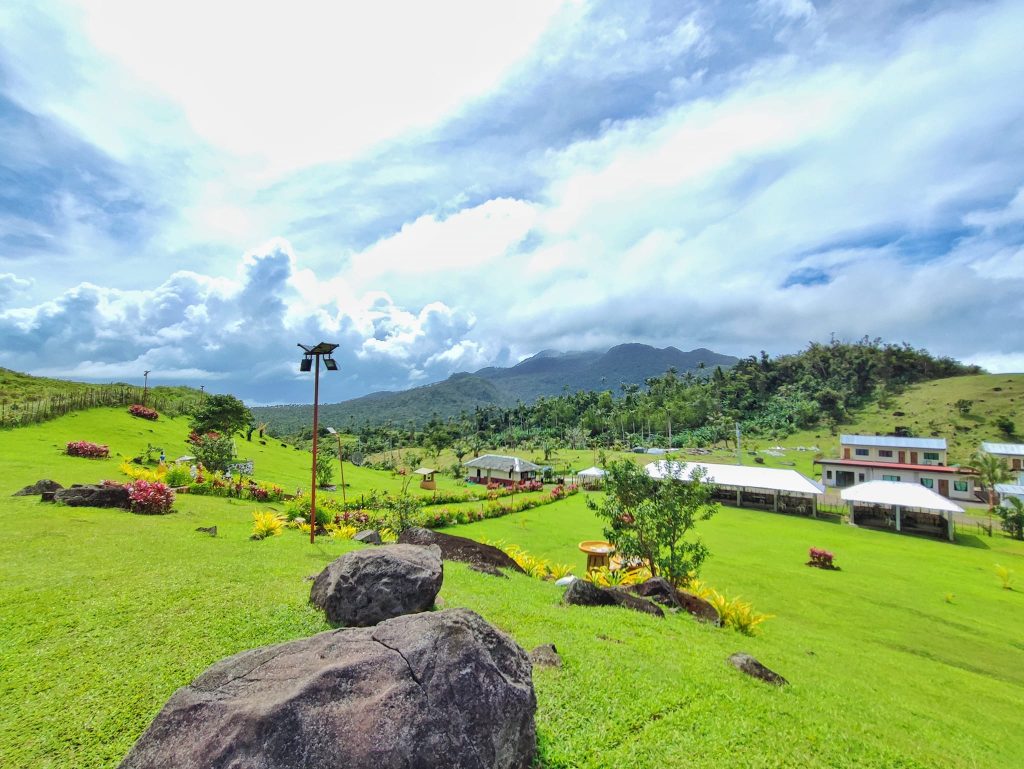 RATES & OTHER INFORMATION
DAY USE:
Park fee: ₱30 per adult; ₱15 per child (4-10 years old)
Opening hours: N/A
SWIMMING POOL FEES
Day use (7AM – 5PM): ₱80 per adult; ₱40 per child (2 to 10 years old)
Night use (5PM to 9PM): ₱100 per adult; ₱50 per child (2 to 10 years old)
COTTAGE FEES:
Big Cottage: ₱500
Small Cottage: ₱250
ROOM RATES:
Airconditioned Rooms: ₱1,500 per night, good for 2 persons
OTHER INFORMATION:
HOW TO GET THERE?
Exact location: Brgy. Buenavista, Pintuyan, Leyte, Philippines.
BY BUS: N/A.
BY CAR: Navigate with Waze or Google Maps and set your destination to "Mount Caningag Resort" in Pintuyan, Leyte. Parking space is available.