Going on a vacation to Bacolod City but do not have an itinerary yet? Don't worry, there's a new water park in the city that you definitely have to add to your Bacolod travel list.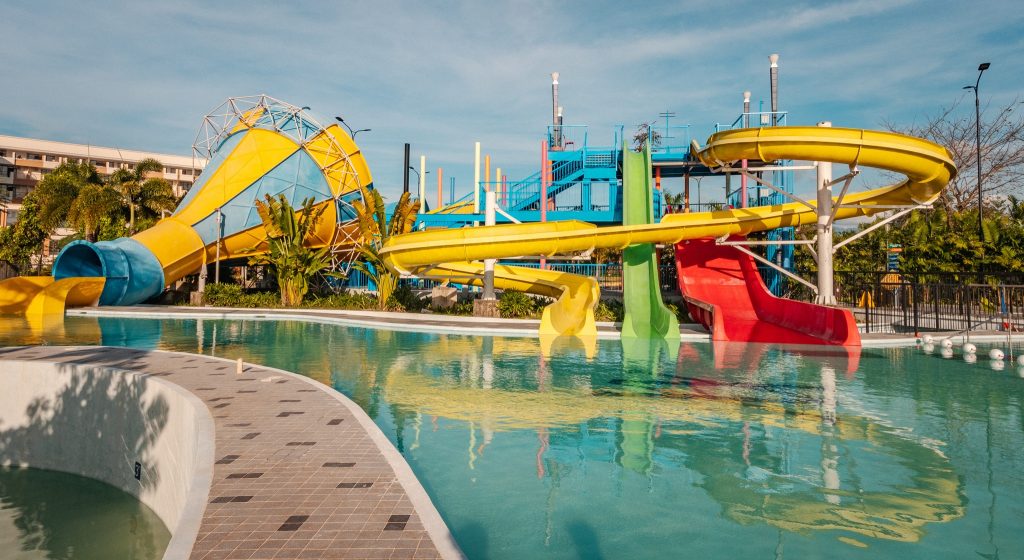 Splash Park Bacolod is one of the newest water parks in the city. The water park had its soft opening last December 15, 2022. Since then, the park opened its doors to both locals and tourists alike.
Splash around the park's 5 Pools and Massive Slides
Splash Park Bacolod takes swimming to a whole new level with its 5 different pools. You read that right, the waterpark is surrounded with a variety of swimming pools you can enjoy.
Kiddie Pool
Negros Pool
Adult Pool
Lounging Pool
Lazy River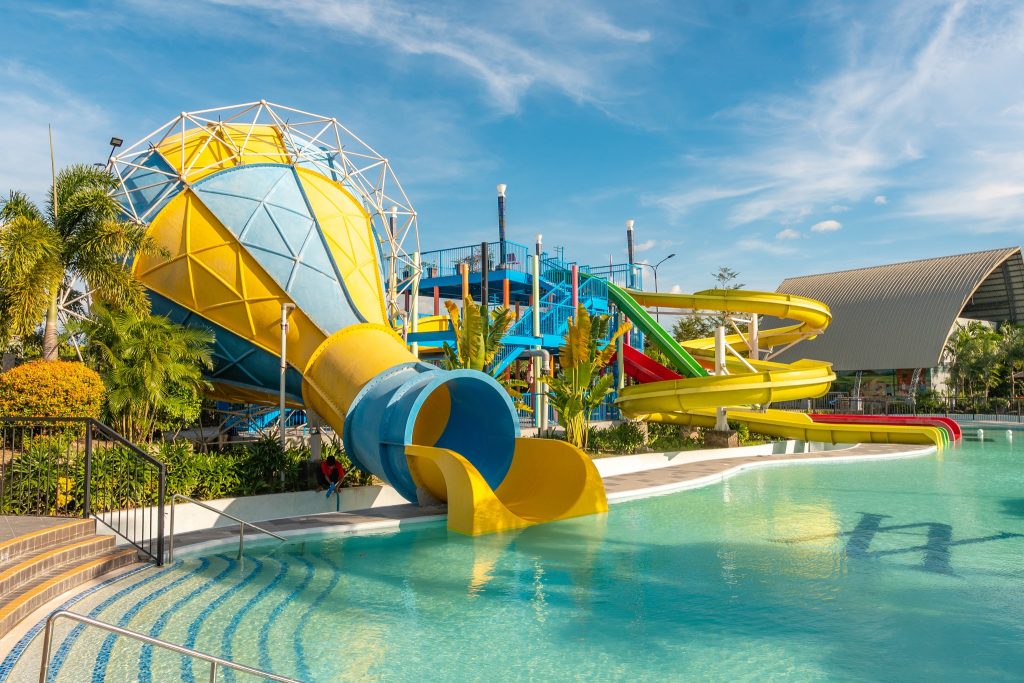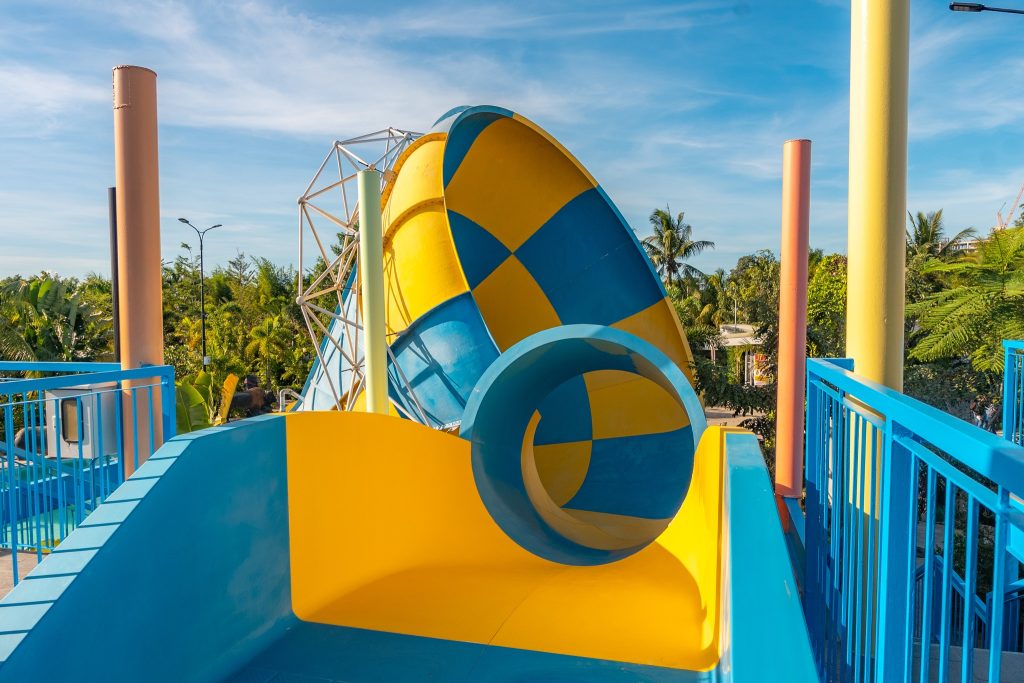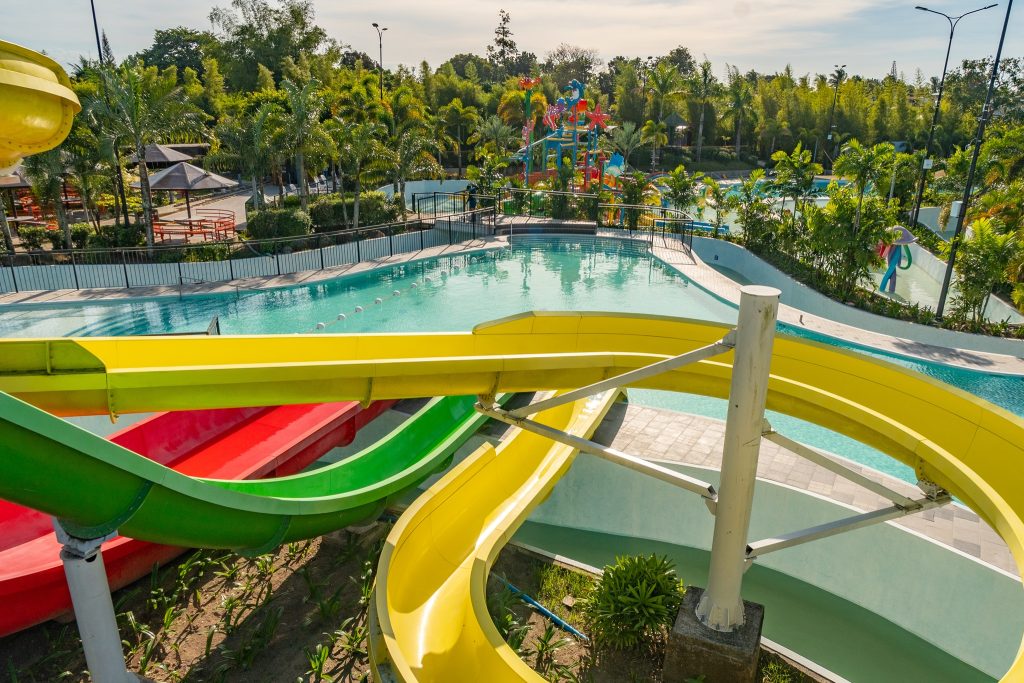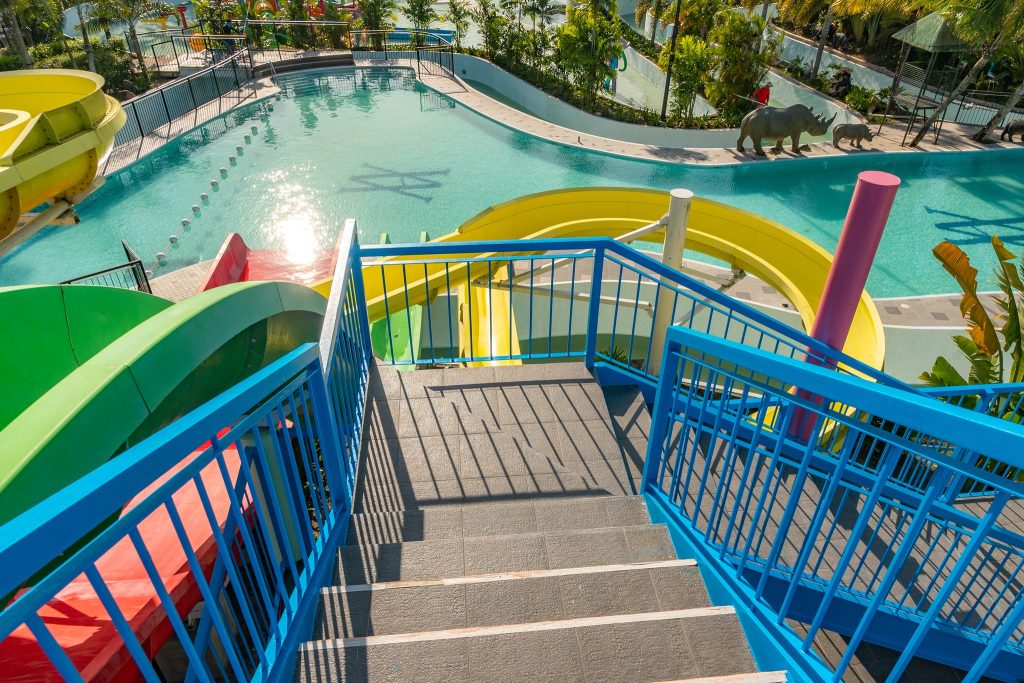 What's a better way to get in the pool besides jumping in? Sliding through a massive water slide of course! A water park is not complete without water slides and Splash Park Bacolod has slides of all shapes and sizes.
Walk around Thousand-Roses and the Garden of Lights
At night, the park is even more beautiful, especially with its Thousand-Roses and Garden of Lights. The Thousand Roses is a place at the park filled with white roses that light up. The Garden of Light on the other hand, is an area where lamp posts stand proudly, illuminating the resort.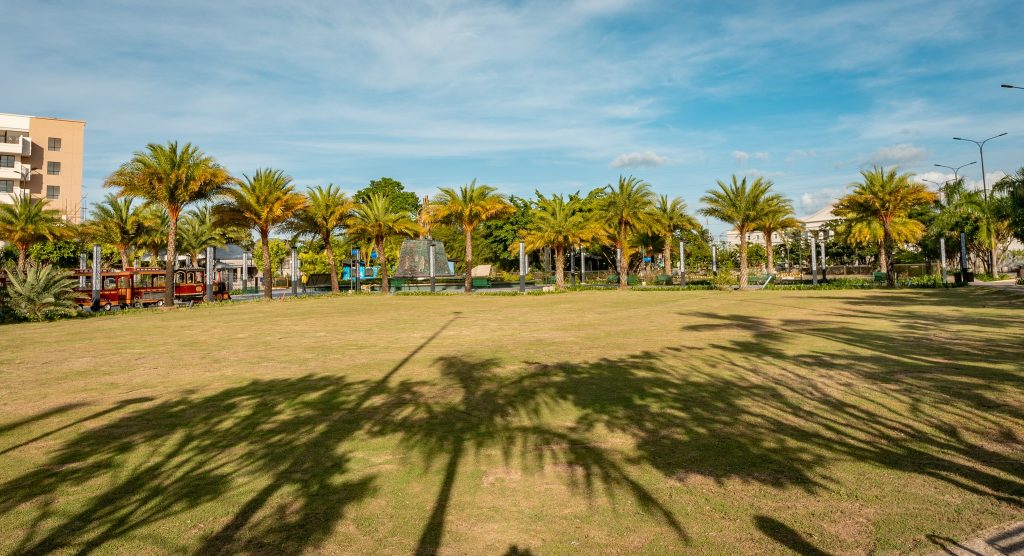 All Aboard the Mini Train
If you want to stroll around the waterpark, there is a mini train you can ride. This is great for older people and kids that easily get tired.
Accommodation and other Amenities
Other facilities available at Splash Park Bacolod are cottages, a kids playground, food kiosks, and an Esplanade.
Cool down, unwind, go down the waterslide and into the cool waters of Splash Park Bacolod.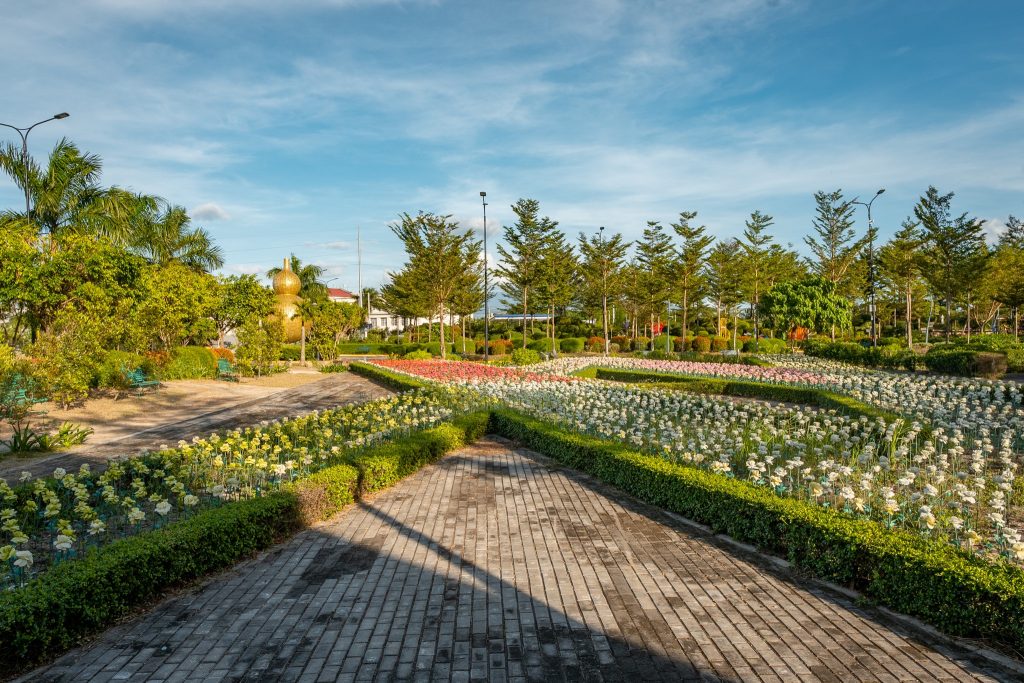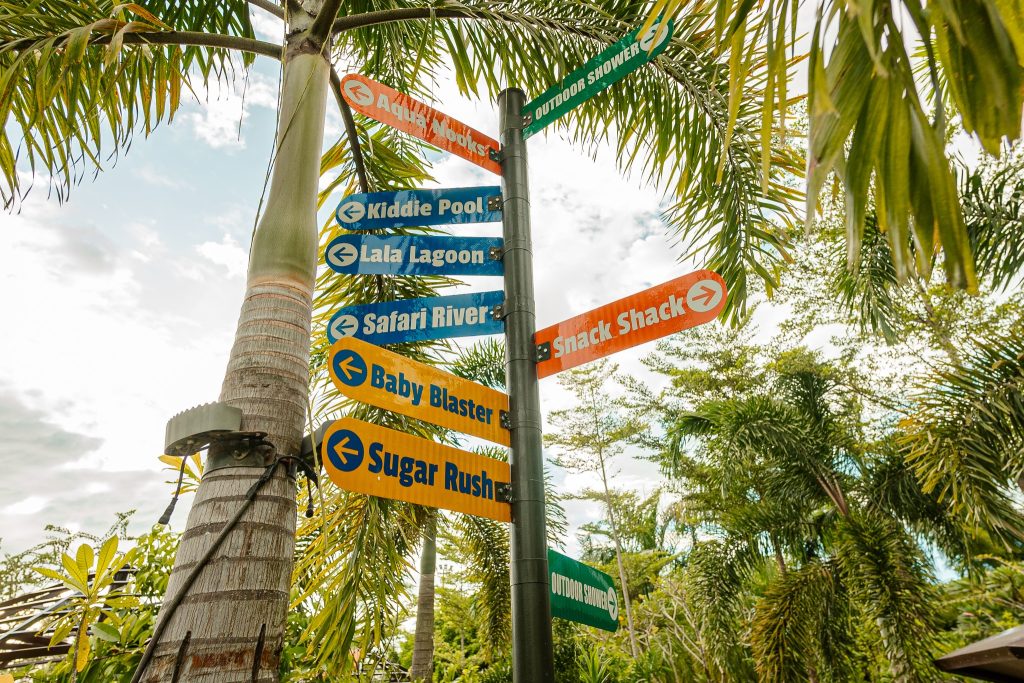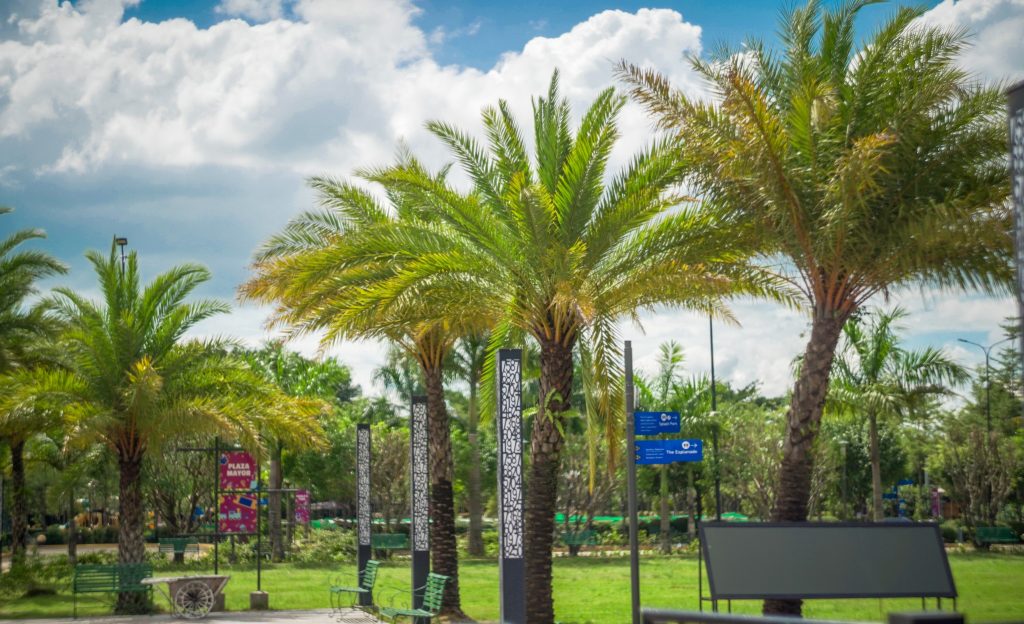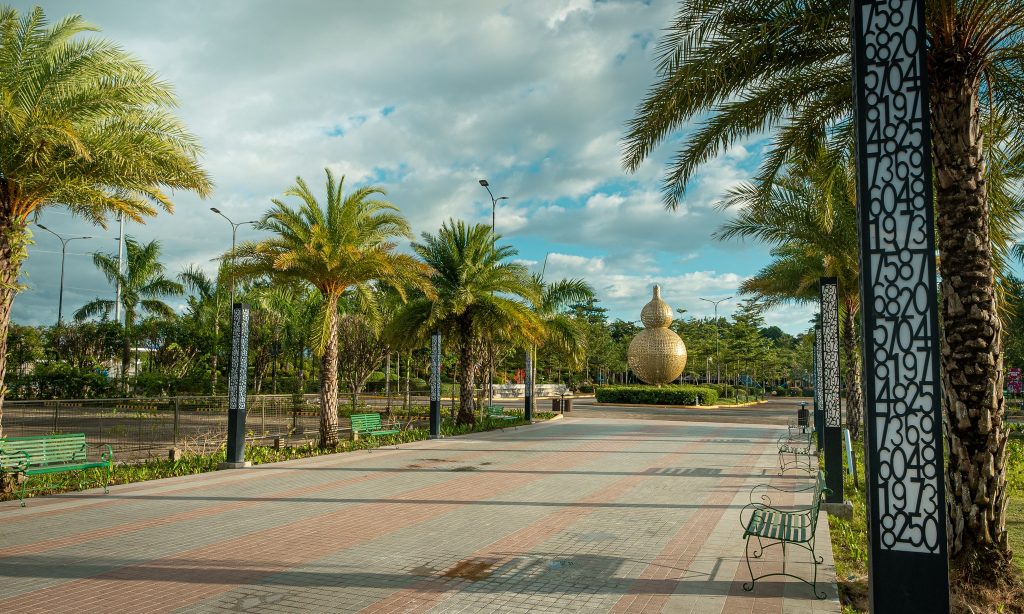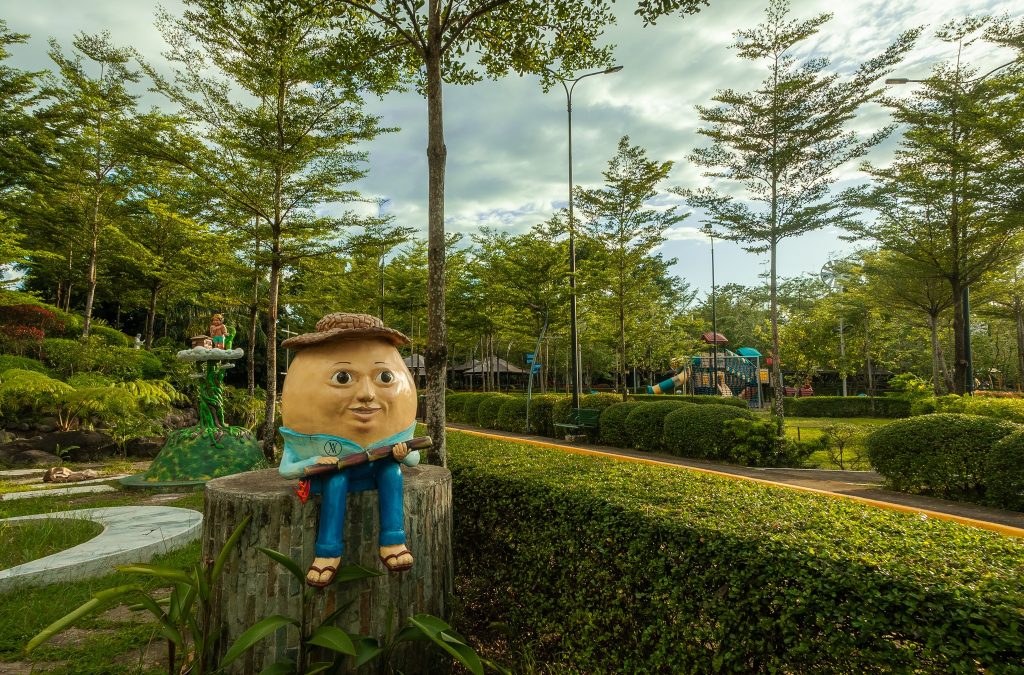 RATES & OTHER INFORMATION
DAY USE:
Entrance fee: ₱300 PROMO per adult and kids
Opening hours:

Monday & Thursday: 3PM – 10PM

Saturday, Sunday, Holidays: 10AM – 10PM
GATHERING NOOKS RATES:
Garden Nooks
Garden Cottages #1-6, #8-11: ₱500
Garden Cottage #7 ₱800 per night, good for 2 persons
Garden Umbrellas #1-10: ₱500
Aqua Nooks
Aqua Cottages #1-4: ₱800
Aqua Umbrellas #1-10: ₱800
Safari Nooks
Safari Cottages #1–9: ₱800
Safari Cottage #10 (poolside): ₱1,000
Safari Umbrellas #1-8: ₱800
Safari Umbrellas #9-16: ₱1,000
OTHER INFORMATION:
HOW TO GET THERE?
Exact location: In front of Bacolod City Government Center, Circumferential Rd, Bacolod, 6100 Negros Occidental.
BY BUS: N/A.
BY CAR: Navigate with Waze or Google Maps and set your destination to "Splash Park Bacolod" in Bacolod City. Parking space is available.