Kalanggaman Island took the country abuzz when photos of the beautiful island became a trend in various social media platforms.
Kalanggaman is a Visayan isle located just between the island of Leyte and Cebu. It has unspoiled beauty that boasts sandbars extending for about a kilometer, white sands, and clear waters. The island has an extensive stretch of palm trees that provide shade especially during high time. Its name was based on the Cebuano word "langgam" which means "bird" since the island looks like a bird with its wings fully stretched from the top view.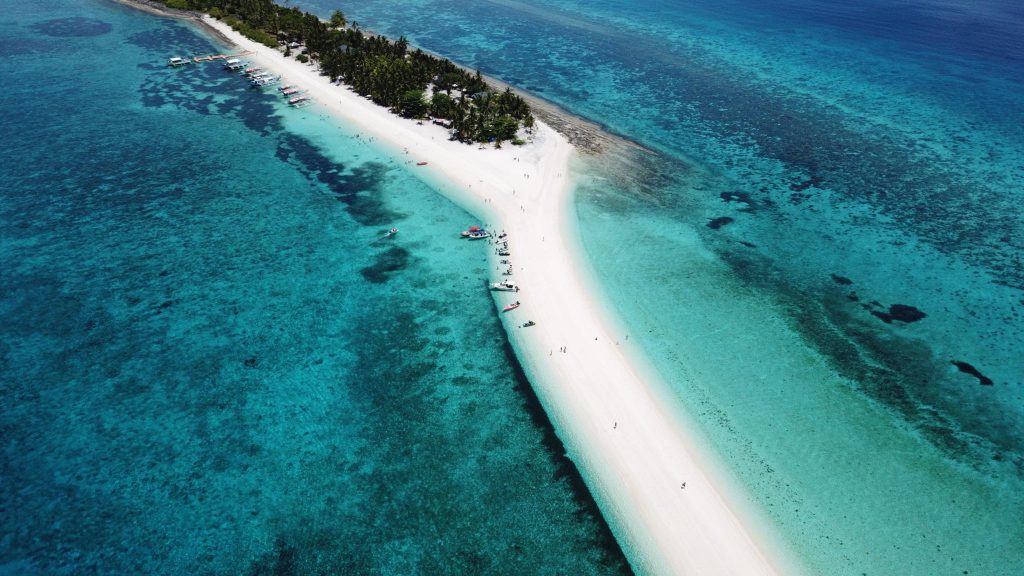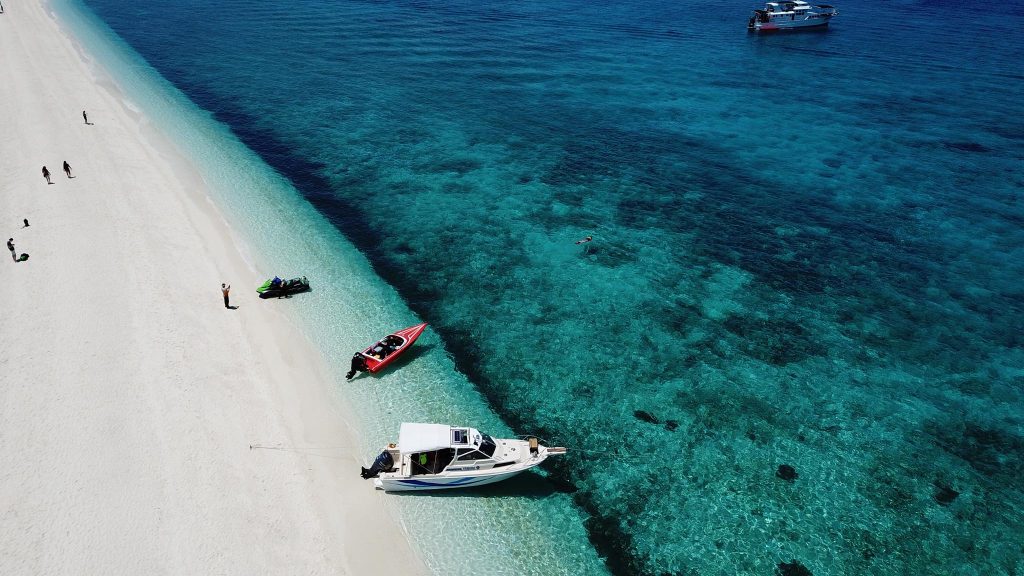 Since the closure of Boracay for rehabilitation, Kalanggaman Island was dubbed to be the next Boracay – but minus the excessive crowd. Unlike Boracay, the tourist board can only allow a maximum of 500 visitors at a time since the island can only hold that much.
What to do in the island?
Watch the picturesque sunset on the western part of the island
Beach activities such as volleyball and Frisbee-ing
Swimming, snorkeling and diving, kayaking, and many more.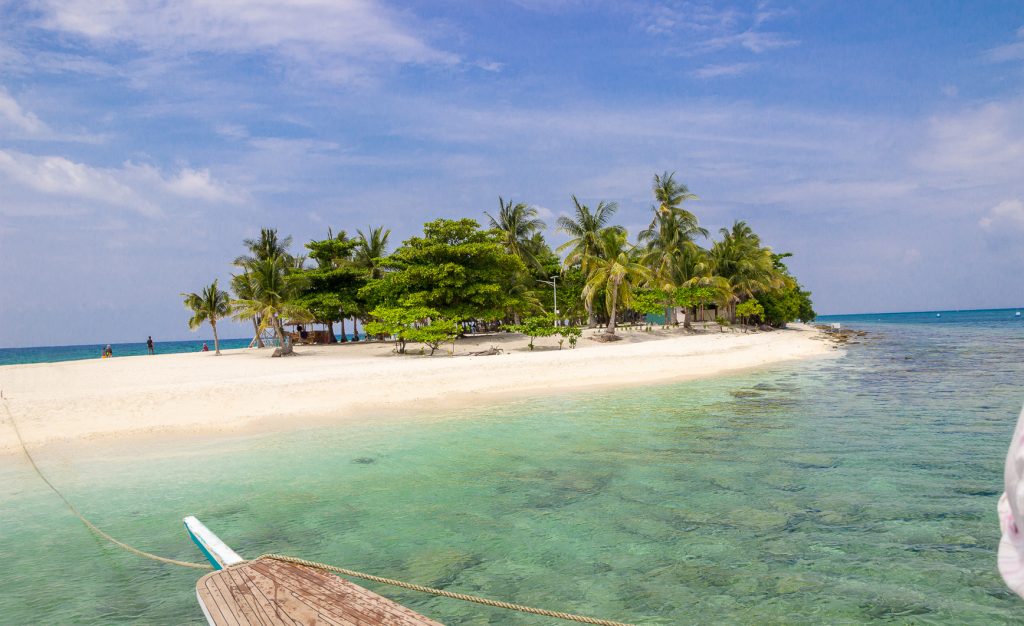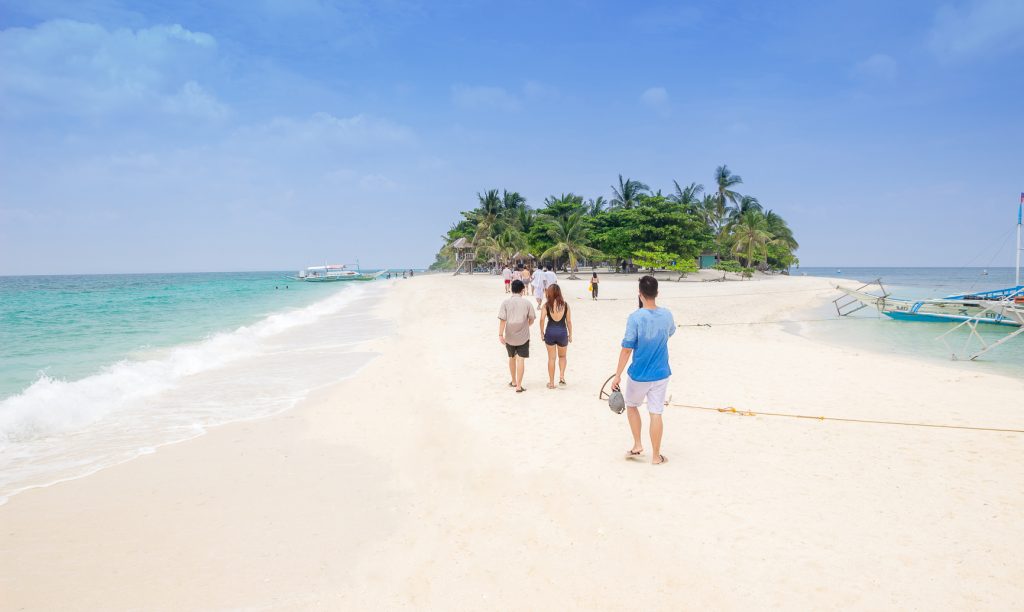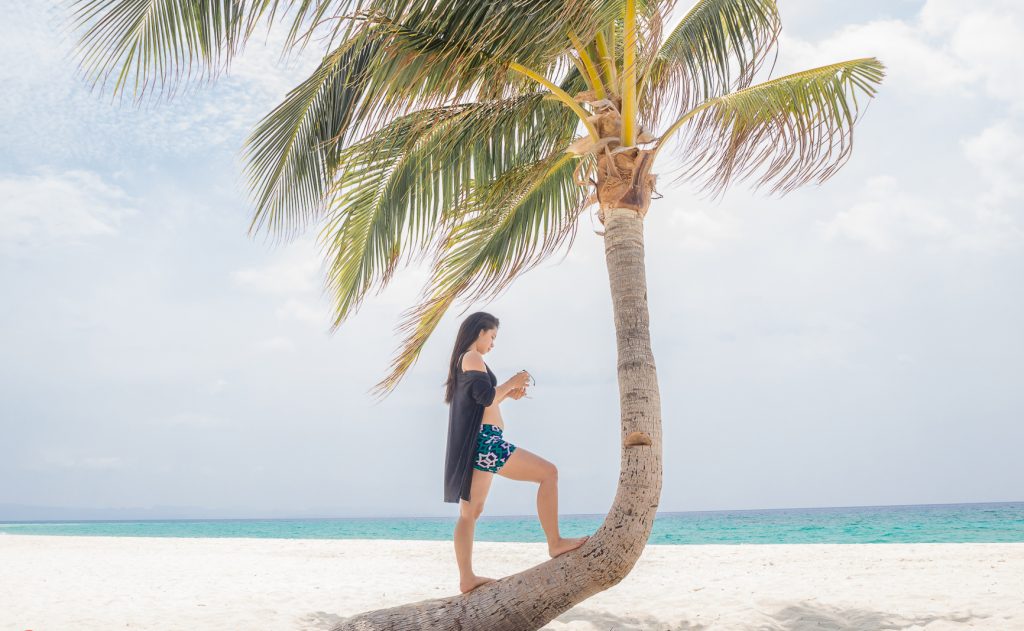 What to wear and bring?
Wear comfortable clothes and a comfy pair of flip flops.
Food and water for hydration. (Remember to bring your trash with you when you leave the island)
Sunscreens and eye protection
Camera
Enough cash
Good company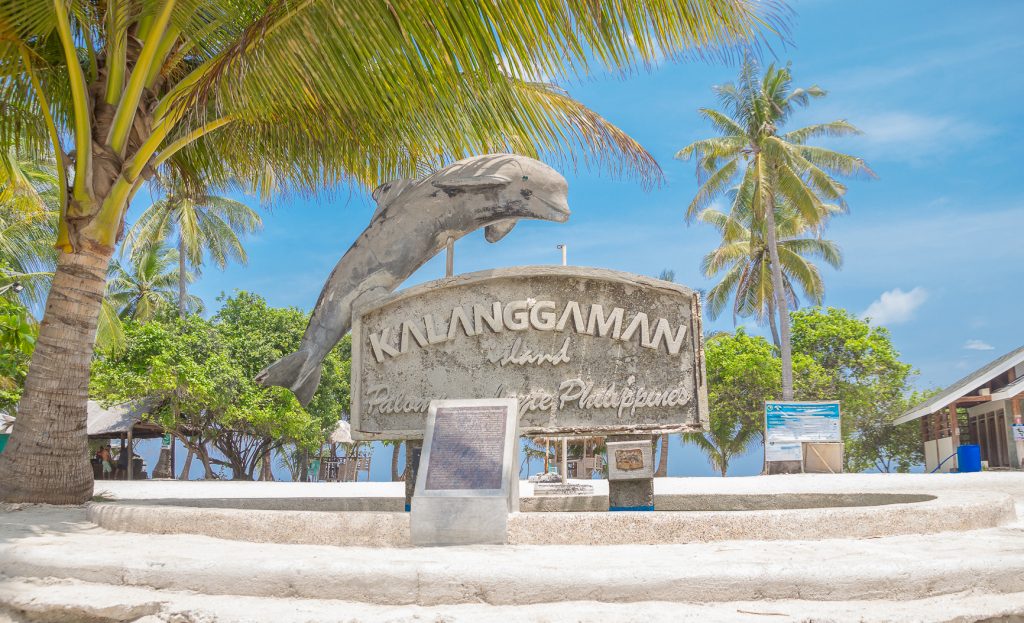 Where to stay?
At present, there's only one resort on the island. However, the local government established basic facilities across the island for the tourists' comfort and protection.
If you are planning to spend the night in the island, you can go camping. You can bring your own tent or rent one for ₱200-400 per tent, on top of the camping fee.
Camping Fees
Local: ₱225 per head
Foreign: ₱750 per head
Students: ₱30-60 per head (must present a student ID)
JeTer Resort, Kalanggaman Westside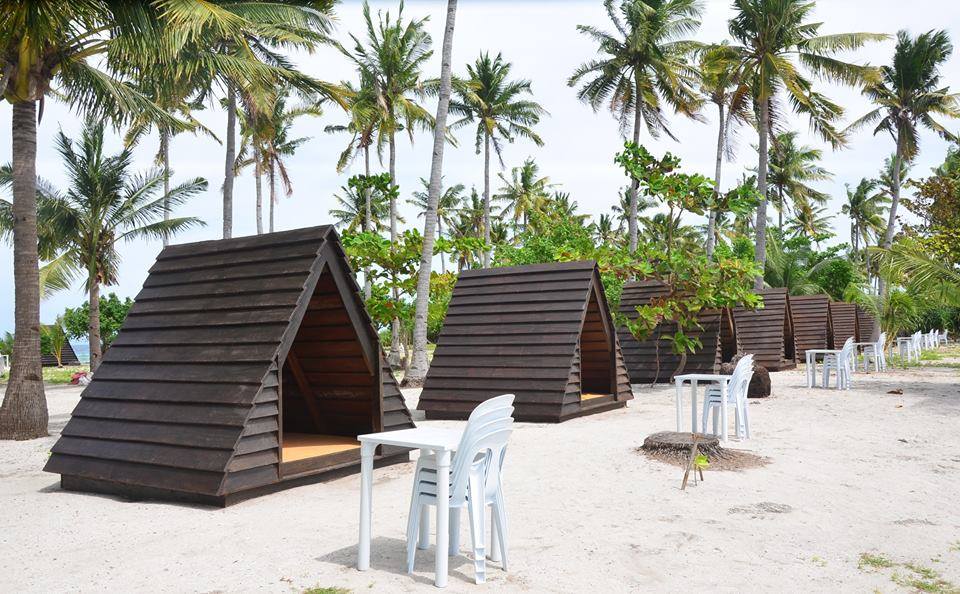 The resort only provides Teepee Hut for ₱1,000 per night, good for 2pax with breakfast.
Contact number for reservations: 0917-587-4984
Social: Facebook Page
Summary of Fees
ENTRANCE FEES
Local: ₱150 per head
Foreign: ₱500 per head
Students: ₱20-40 per head (must present a student ID)
BOAT RENTAL
15 Capacity: ₱3,000
25 Capacity: ₱3,500
30 Capacity: ₱4,000
CAMPING FEE
Local: ₱225 per head
Foreign: ₱750 per head
Students: ₱30-60 per head (must present a student ID)
TENT RENTAL
4-Person Tent: ₱300
4-Person Tent: ₱200
COTTAGE RENTAL
Small: ₱250 (15 Capacity)
Medium: ₱500 (25 Capacity)
Large: ₱750 (30 Capacity)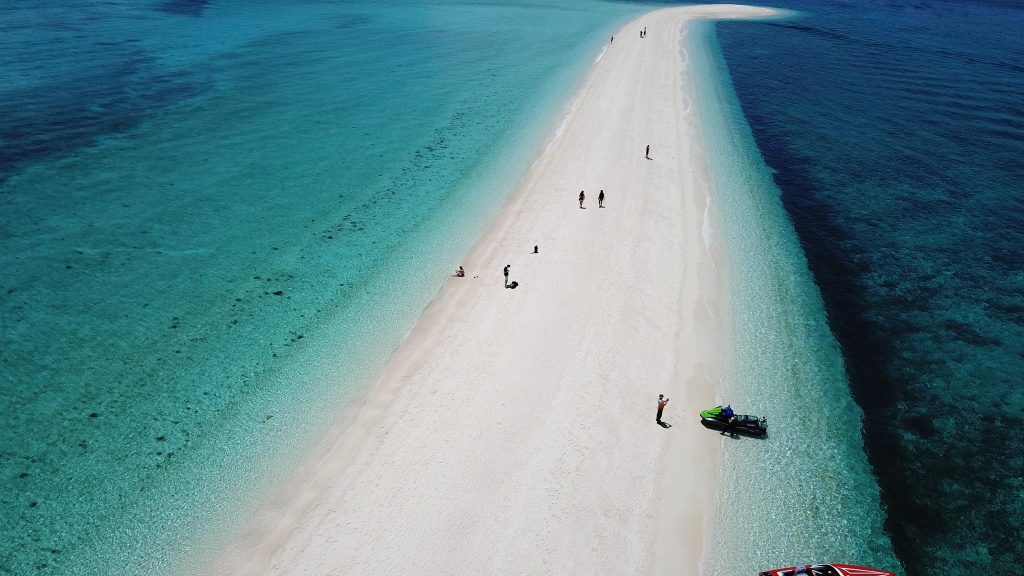 Contact Information
PALOMPON ECO-TOURISM OFFICE
For general inquiries about Kalanggaman and guides.
Contact numbers: 0998-555-1421 / 0926-816-4007 / 0926-816-4005 / (053) 555-9731
BOAT RENTAL / ISLAND HOPPING
Contact number: 0916-557-7118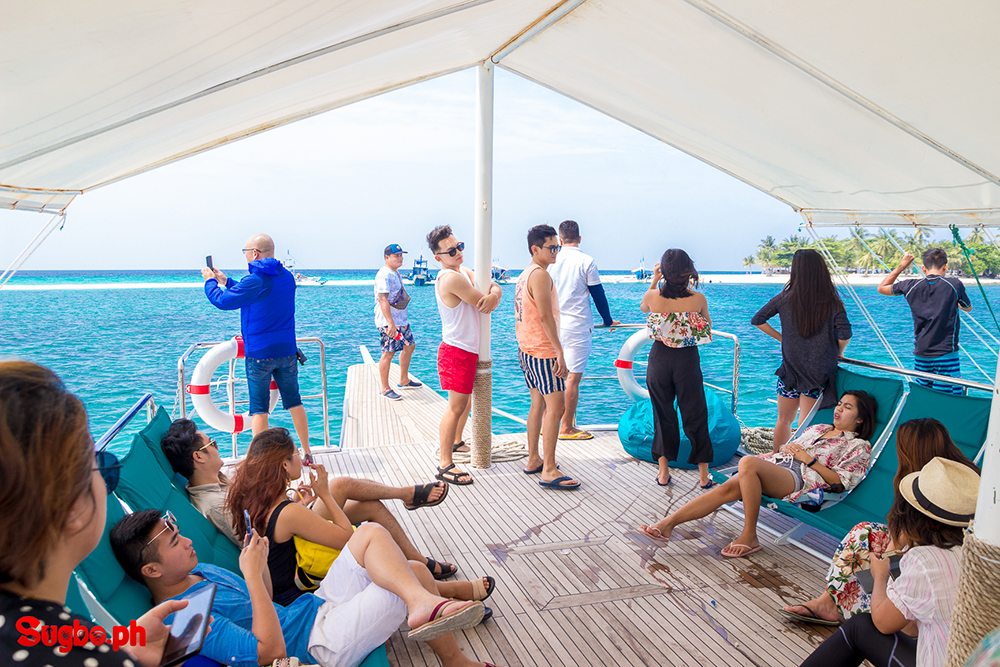 Reminders:
It is mandatory to register first at Palompon Ecotours Office. It is located at Liberty Park (near Palompon Municipal Hall)
There is no electricity in the island, only solar powered lamps (plus the moon and stars, if the weather permits) lighten up the night.
Loud music is not allowed during night time which makes the place serene.
How to get there?
Kalanggaman island is situated at Palompon, Leyte. You can reach the island by air, land, or ferry.
By air:
Book a flight going to Tacloban City or Ormoc City.
From Tacloban Airport, ride a van going to Palompon which will take you about 3 hours.
From Palompon City, ride a boat (60 minutes) or speed boat (30 minutes) going to Kalanggaman Island.
By land:
If you don't mind long travel times, Ceres Buses from Manila have daily schedules going to Palompon, Leyte. It will be about 24-hour travel time, passing different provinces such as Naga, Samar, and Laguna so prepare your eyes for a feast. Plus, the fare is way much cheaper than by air alternative. (Not applicable when you are lucky enough to steal a promo fare during seat sales, of course.)
By ferry:
If you are coming from Cebu, aboard a SuperCat in Pier 3 going to Ormoc, or en route to Palompon. The boat ride will take about 4 hours.