You sure have missed a lot this year, especially your summer plans and destinations.
However, some tourist destinations have re-opened in some areas of the country, and some are just about to re-open. These businesses are still prepping for the new normal, just like Cagayan de Oro's Amaya View.
With a refreshing and overlooking view of the city, one would surely love to visit this astonishing place. Amaya View is a hilltop destination stretching in Indahag, Cagayan de Oro City. Temporarily closed during the pandemic, it's already set to open its doors on July 1, 2020.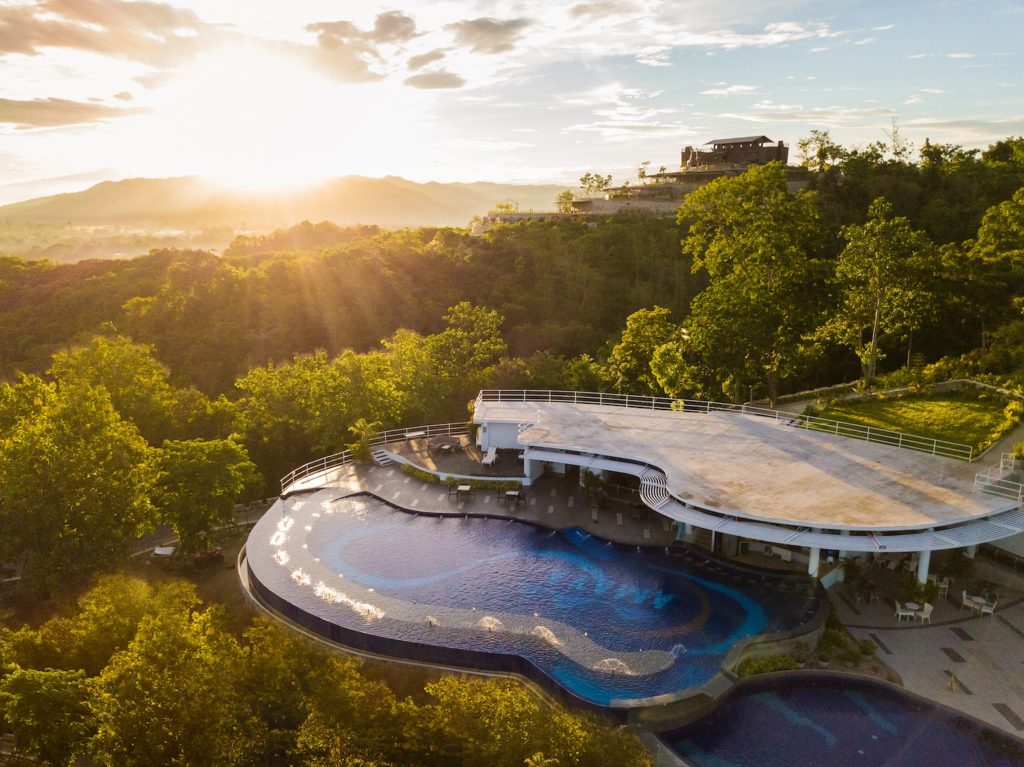 AMAYA VIEW is the newest sky destination located at the highest peak of the City of Golden Friendship. Formerly Sierra del Oro, Amaya View first opened its grounds to Kagayanons who want to escape the hustle and bustle of downtown with its bar and restaurant, Hugo Skye Lounge. It's the perfect welcome for guests wishing to take a breath of fresh air while reveling in the spectacular view of the city.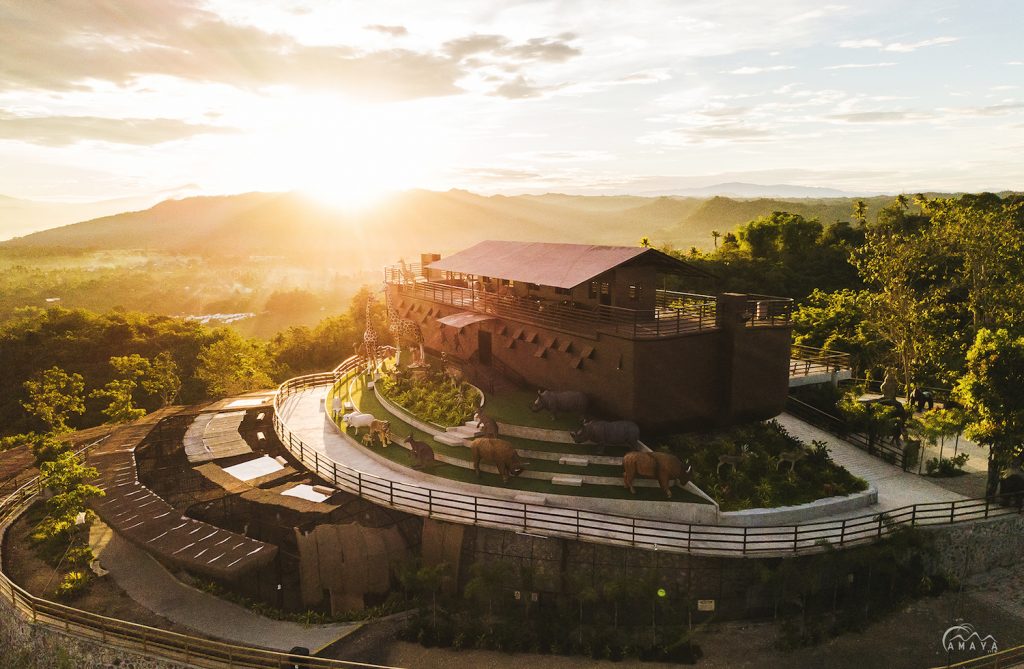 This resort in Indahag is sprawled with an amusement park, restaurants, a café, and even a replica of the famous biblical ark! Just a mere 20-minute drive from downtown, guests will surely have an unforgettable and unique experience in this extraordinary spot in Cagayan de Oro City.
AMAYA VIEW ATTRACTIONS
HUGO Skye Lounge and SUTU Skye Dining
Paragliding
A first in Cagayan de Oro, Amaya View Paragliding gives everyone a chance to fly! Amaya View supports Air Sports Tourism by being the main paragliding hub of Mindanao, and a home base for NMPC (Northern Mindanao Paragliding Club).
Taking in CDO's pride of being the adventure capital of Mindanao, Amaya View completes the city's water to air tourist experience. An important note, however, paragliding activities rely on the weather, so it's always a great time to fly during sunny days!
Larry's Hill
This is Amaya View's playground in the Skye that includes activities for all.
HOBBIT HOUSES
Inspired from "The Lord of the Rings" movie's hobbit houses. No need to go to New Zealand to experience a Middle-earth adventure.
AZUL INFINITY POOL
Amaya View's pride is this lifestyle infinity pool, both for adults and kids, which is perfectly set on the cliffside for a perfect view of the city. Relax and close your eyes as you float in its cold, clean waters.
NOAH'S ARK
Found close by on a different peak of Amaya View, the Ark is a revelry to behold, especially for kids. Noah's Ark is now the new home of Max the Tiger and his friends. Noah's Ark is a perfect venue for educational tours and field trips, especially on sightseeing of farm animals and various species of birds.
ATV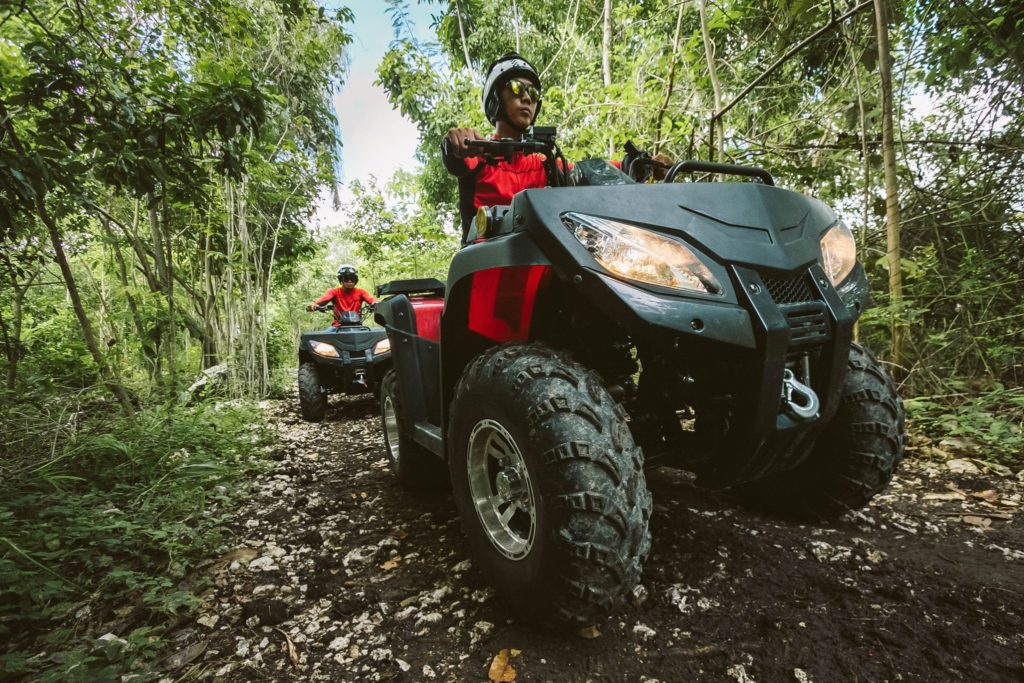 AMAYA Functions & Horizon Deck
For your events needs.
Accommodations
Standard Villa: ₱3,450.00 (good for 2 pax) Free Breakfast for two and swimming for two and can accommodate additional 2 kids 4 years old below for extra bed with charge(hot and cold shower)
Family Villa: ₱4,500.00 (good for 2 pax plus extra pull-out bed) Free Breakfast for two and swimming for two and can accommodate up to 6pax(hot and cold shower)
RATES AND OTHER INFORMATION
FUN ACTIVITIES
Entrance fee: ₱50 per head
All Terrain Vehicle (ATV): ₱350 Small ATV / ₱450 Big ATV
Amaya Azul: ₱200 for kids / ₱300 for adults
Amaya View Paragliding
Larry's Hill – ₱150 – ₱250 / activity
Noah's Ark – ₱80 for kids / ₱100 for adults
OTHER INFORMATION
HOW TO GET THERE?
Exact Location: Sitio Sto. Nino, Indahag Hills, Cagayan de Oro City
BY COMMUTE: Head on to Gaisano Mall Parking Area where van terminal is. Then ask around that you're heading to Amaya View. Fare is ₱100 per head; van drivers require at least 4 people before the agree to stop at Amaya View. Otherwise, pay for the remaining slots to reach accumulated fare good for 4pax.
BY CAR: Navigate with Waze or Google Maps and search for 'Amaya View'.
So, if you missed Amaya or planning to go to Amaya, you better do some reading about the practices for the new normal so you can cure your travel miseries while supporting local.