There's a very popular spot in Baybay, Leyte where hopeless romantics and tourists can spend some time gazing at a hill of LED roses, with a breathtaking landscape for a backdrop.
The 16,000 Blossoms was officially opened to the public last June 14, 2017. It is located in the west coast of Leyte (facing Camotes Islands) atop a hill called Lintaon Peak in Baybay City. The garden has 16,000 plus red and white LED roses that light up at night, making Lintaon Peak one of the most popular evening hangout destinations for families and friends in Baybay. From a bird's eye view, the lights form out a "heart" shape followed by the city's name "Baybay".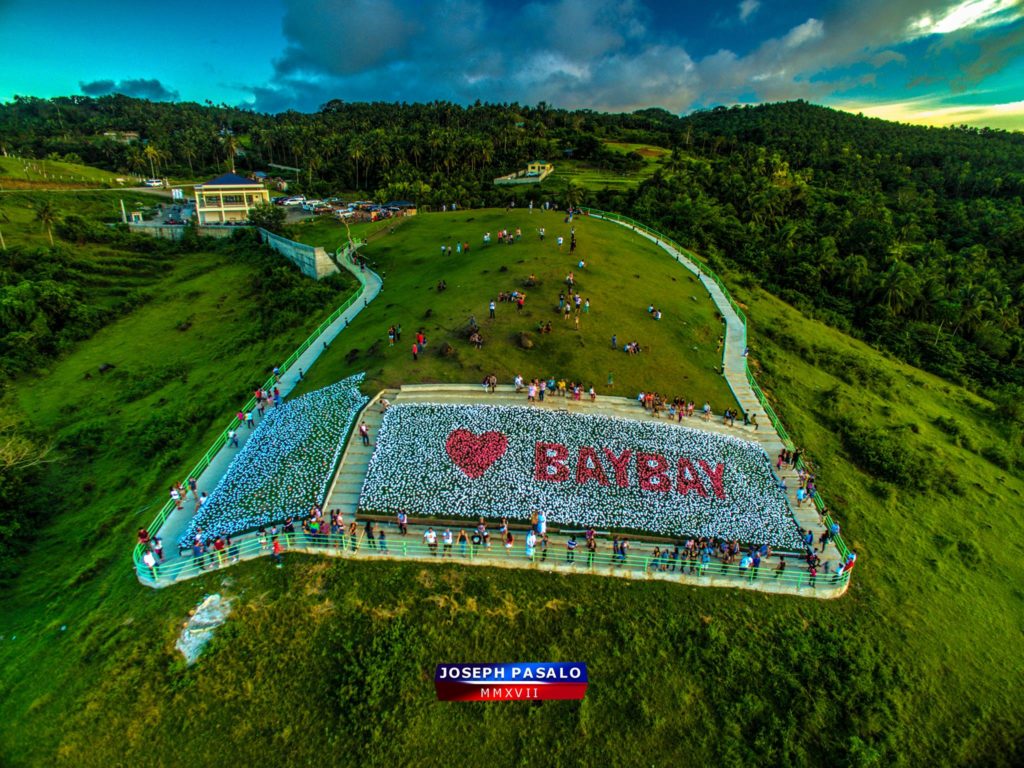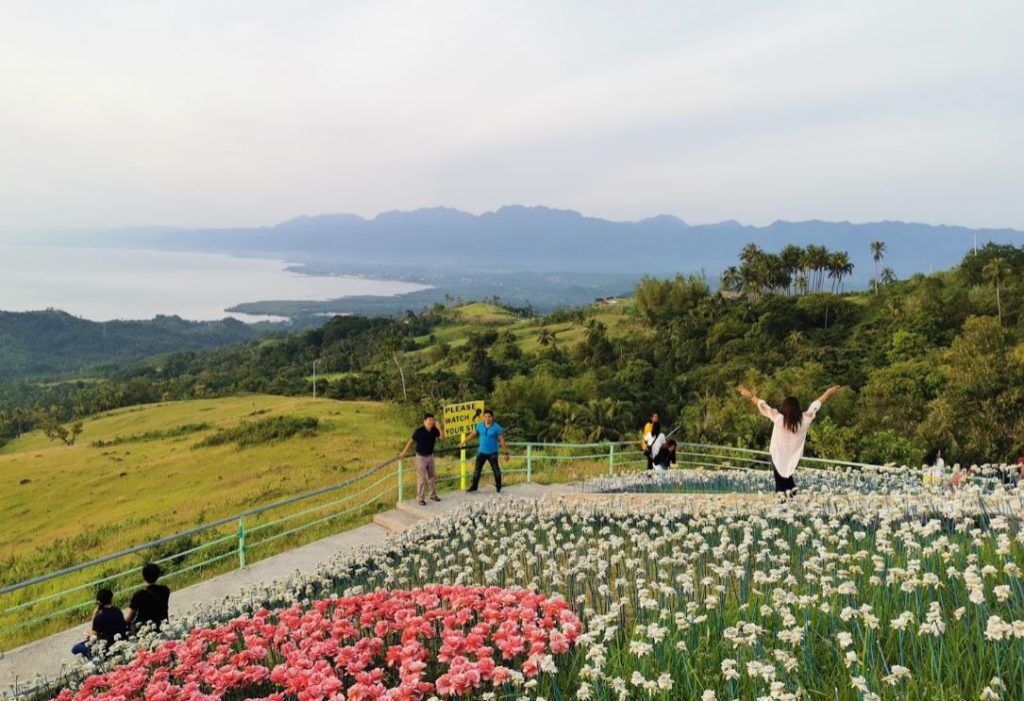 The synthetic roses were all directly imported from Malaysia. Each rose has a brown stem with plastic leaves. They used 16,000 roses as a way of celebrating the charter day of the city which is on June 16 every year.
Golden sunset, panoramic views
Aside from the colorful LED roses, Lintaon Peak in itself is already enough reason to visit the place. From here, you get to have a panoramic view of the Leyte Cordillera, grassy meadows, and of Baybay City. Lastly, Lintaon Peak is one of the best spots for some sunset watching in the city. Other attractions here include an 8-storey tall statue of Our Lady of the Immaculate Conception and a viewdeck.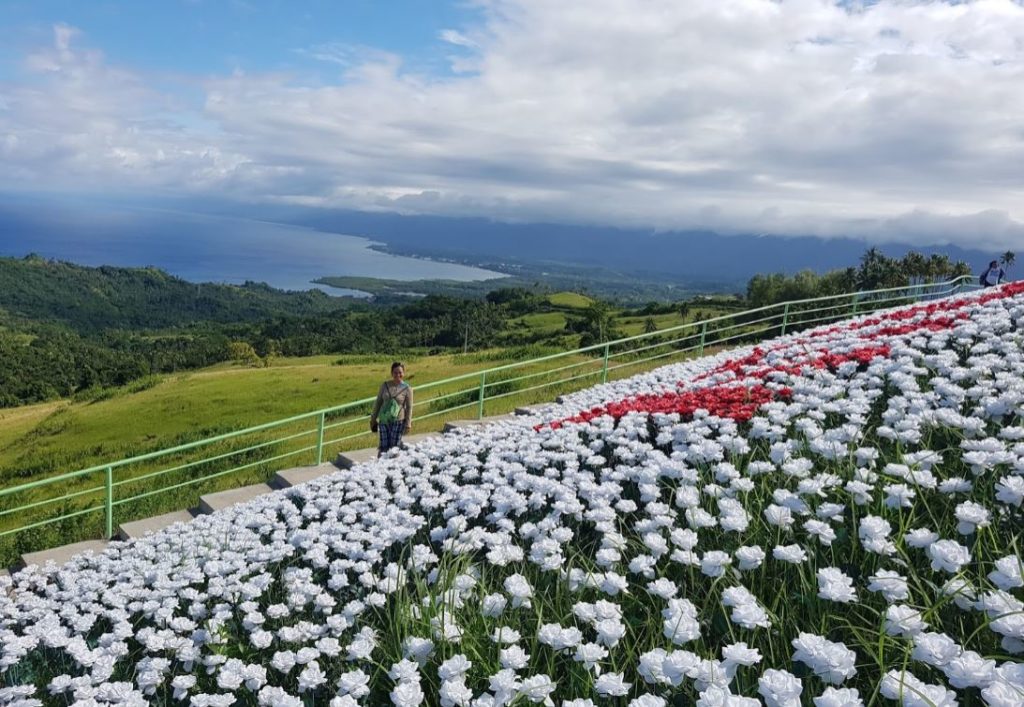 This tourism spot is an initiative of the LGU of Baybay City as a part of their Tourism Development Plan, and indeed, the initiative has been a big success. It has been attracting hordes of tourists since its opening, some even coming from the distant provinces of Samar and Biliran.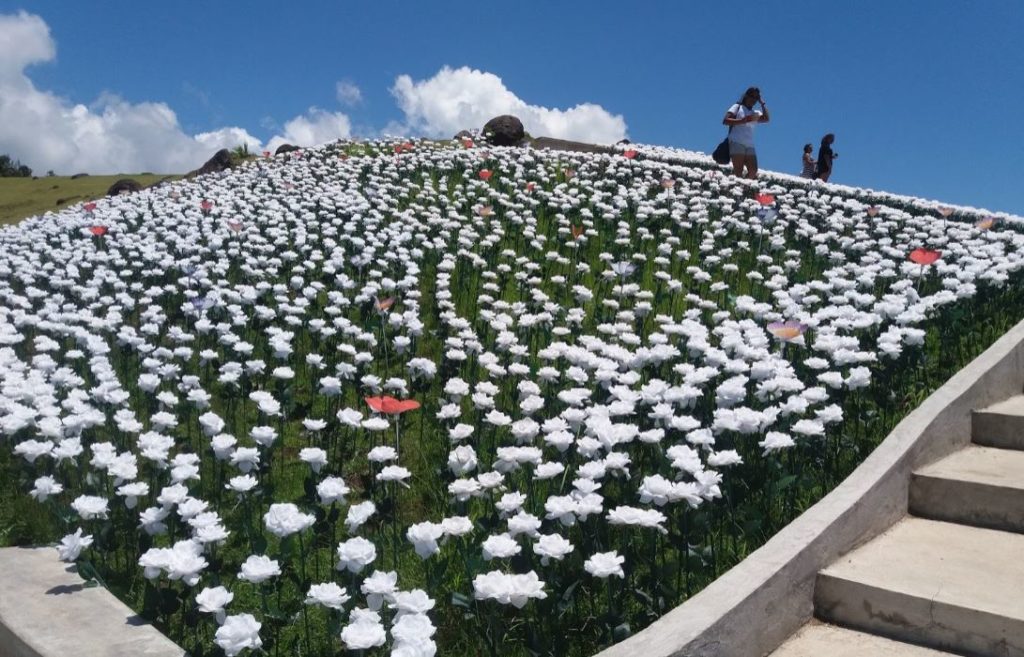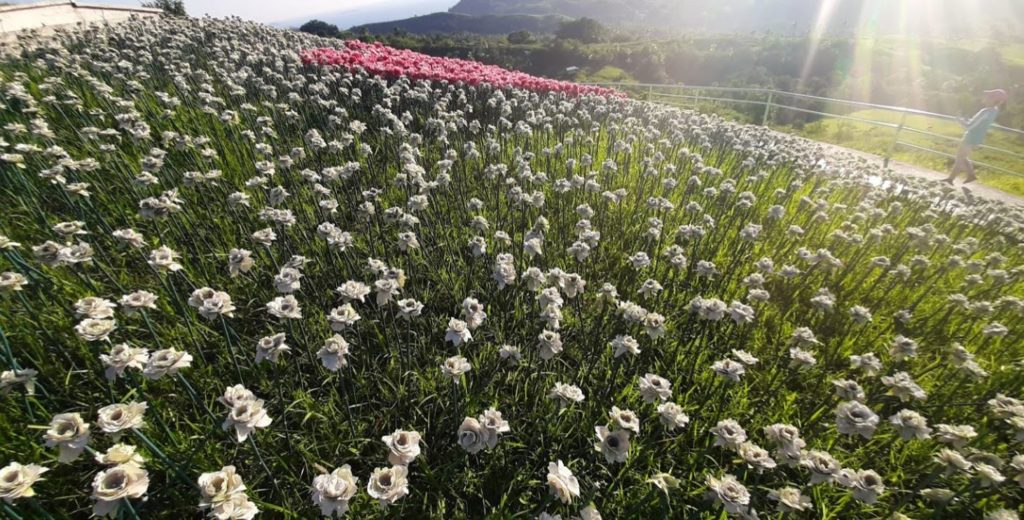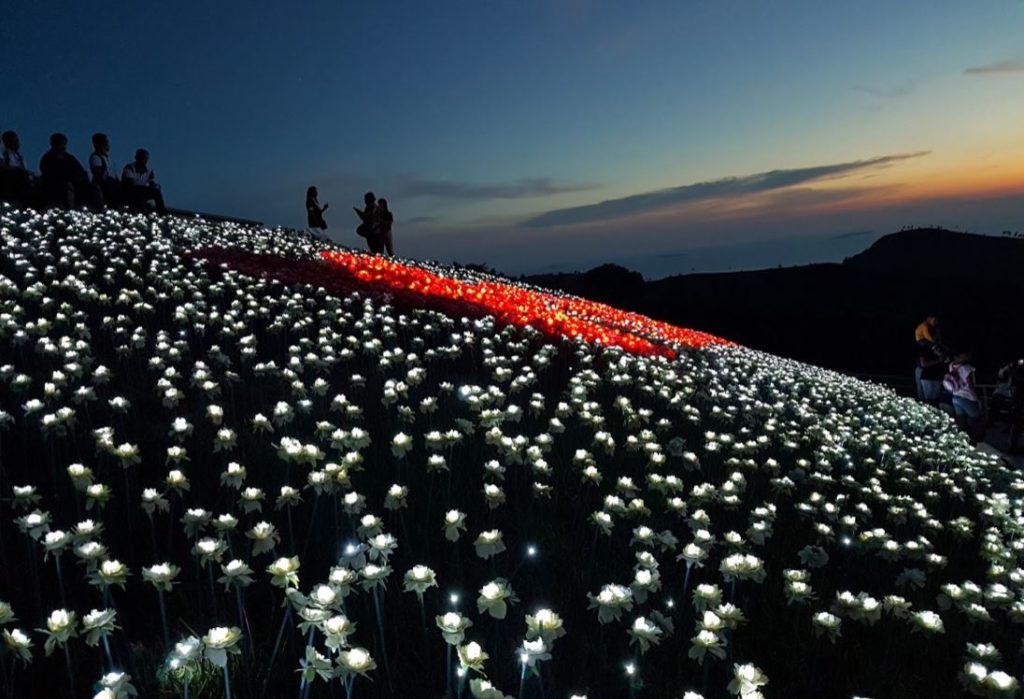 RATES & OTHER INFORMATION
Entrance fee: P20 (adults), P10 (children)
Other information:
Open: 24 hours
It is strictly prohibited to touch the roses and step on the ground where the roses are.
The place is guarded by PNP.
Small stores are located around the area but close around 5-6 PM.
Overnight camping allowed.
Has a comfort room.
Parking space is available.
HOW TO GET THERE?
Exact location: Lintaon Peak, Baybay City, Leyte, Visayas
By van: If you are coming from Manila, you can book a flight bound for Tacloban City. From Tacloban City, ride a jeep going to the downtown area (fare around P10-P15). In Tacloban's downtown area, ride a van bound for Baybay (van terminal options include Grandtours, Van-Vans, or Duptours). Fare is around P150 and travel time is 2-2.5 hours. Upon arrival at Baybay City Terminal, ask as to where the habal-habals bound for Lintaon Peak are located. Fare is around P50 and travel time is 20-30 minutes.
By private car: Navigate using Waze or Google Maps and type in "16,000 Blossoms" in Lintaon Peak, Baybay City. Limited parking space is available.