Bahay Kubo has just leveled up and transformed into a snack house with a view in the mountain ranges of Lantapan, Bukidnon.
Serving cups of warm chocolate and coffee to its visitors, the homey Cafe sa Bukid has taken residence between the Kitanglad and Kalatungan mountain ranges – one of the reasons why this humble nipa hut has been attracting the crowd.
Despite the lack of signal and internet connection and especially because of its distance from the bustling city, Cafe sa Bukid has become a focal point of relaxation when traveling the roads of the peaceful town.
More than just being a snack house, Cafe sa Bukid also shares with its customers its advocacy for a simple and environment-friendly way of living. Like a regular home, customers have to remove their shoes and leave it on the shoe racks before entering the store.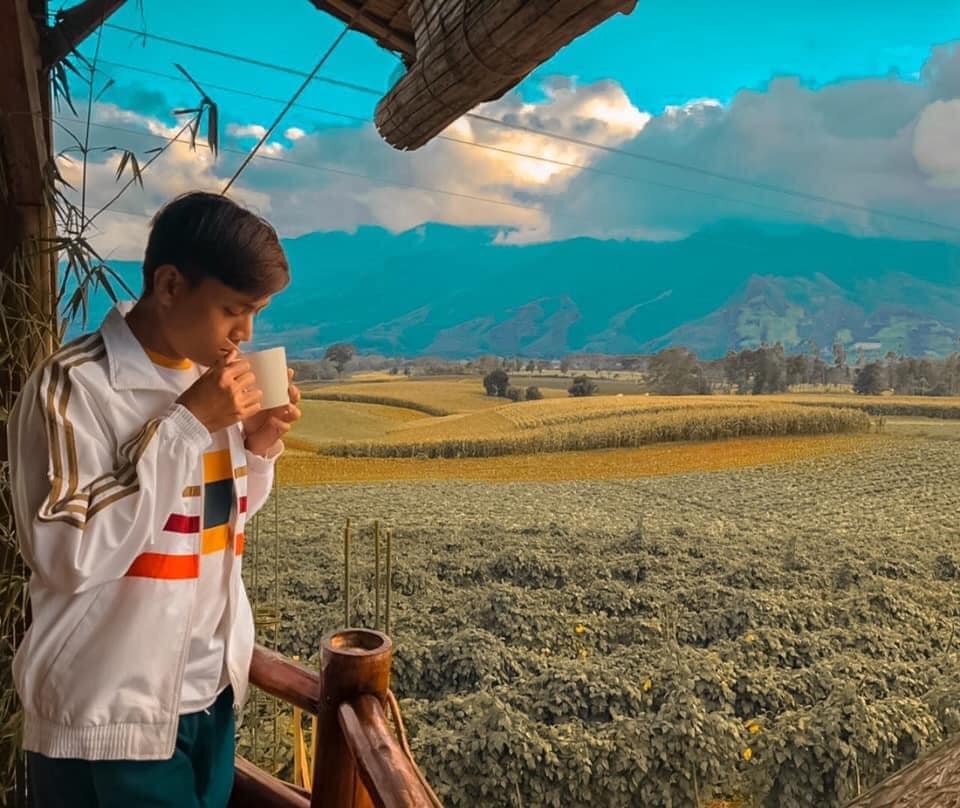 They also don't allow smoking within the vicinity to preserve the freshness of the air surrounding the hut. Moreover, they stay consistent with their advocacy by using bamboo straws and wooden plates as utensils. The absence of signal and WiFi allows the customers to be more focused on their surroundings and become more appreciative of the moment that they are spending.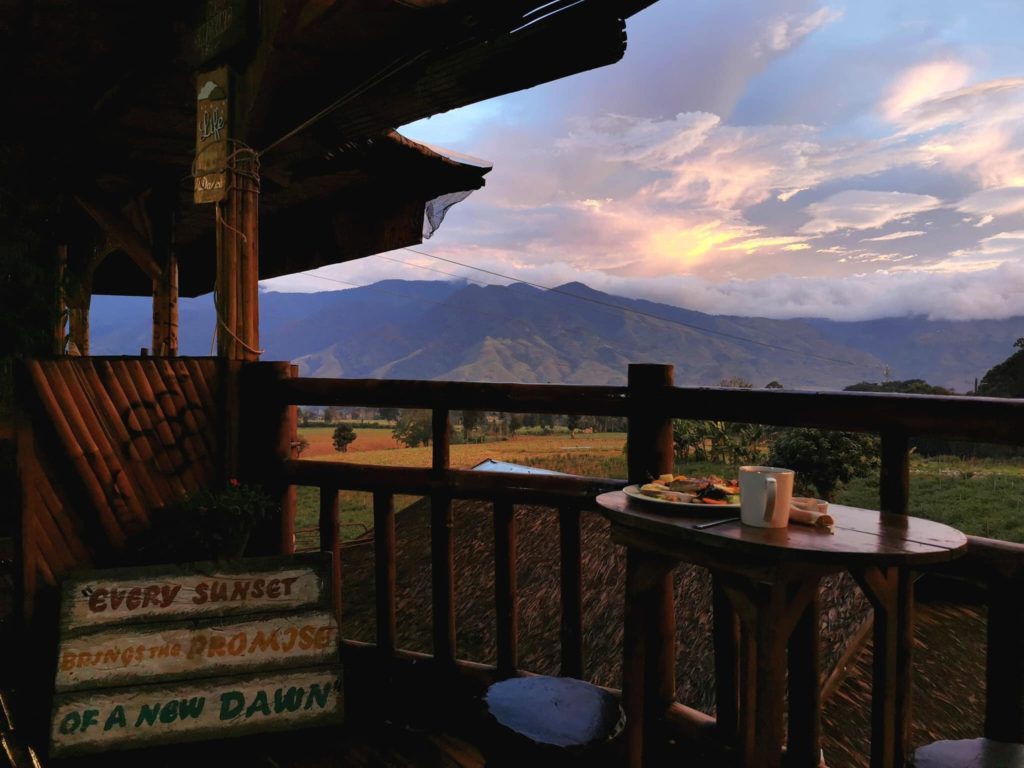 As mentioned, Cafe sa Bukid only sells snacks, desserts, and refreshments which pairs well with the stunning views and cool atmosphere. To many people, spending a pleasant moment in this traditional house is more than just stopping by for a snack.
The panoramic scenery of the thriving life and verdant mountains present in Bukidnon is truly a treat for the eyes and the soul. The verdant background and peaceful ambience also makes Cafe sa Bukid a great place to spend time alone, with a group, or with a special someone. Whichever it is, this Bahay Kubo will surely be a great place to create many moments.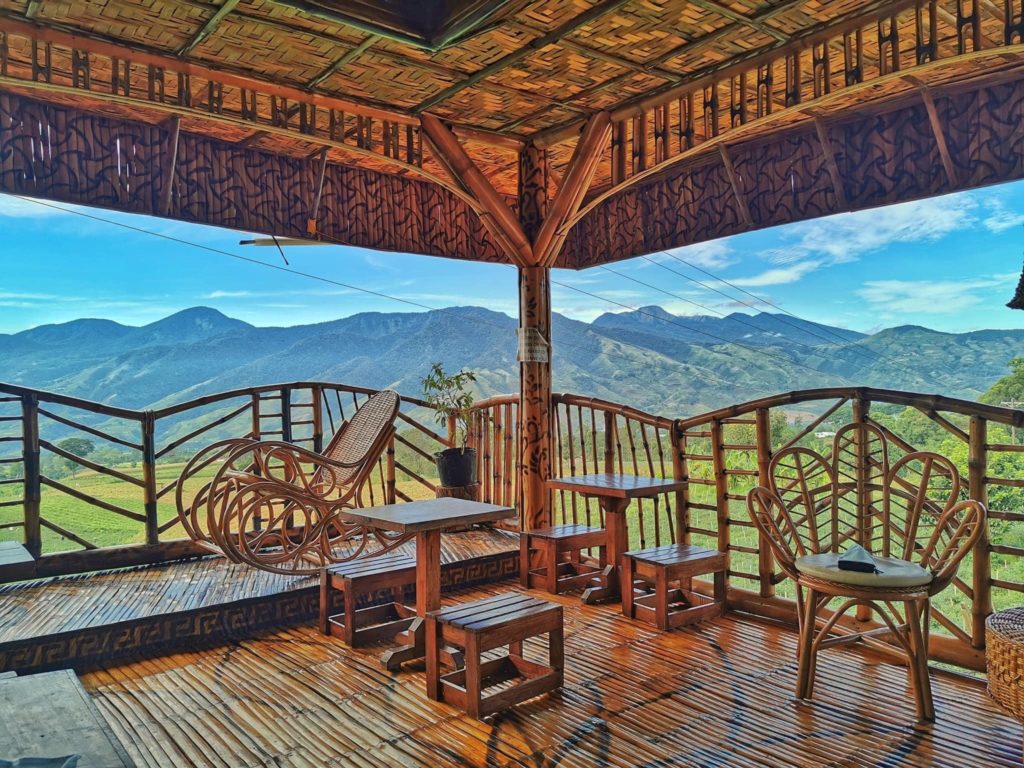 RATES & OTHER INFORMATION
Menu:

Other Information:
HOW TO GET THERE?
Exact location: Kibangay, Lantapan, Bukidnon – approx. 2 hrs and 33 mins away from Cagayan de Oro City
BY CAR: Navigate with Waze or Google Maps and set your destination to "Cafe sa Bukid" in Lantapan. The cafe can be found in front of Xavier de Kibangay High School. Parking space is available upon arrival.