The Department of Health Central Visayas (DOH-7) has reported 73 new confirmed COVID-19 cases in Central Visayas on April 28, 2020. The region's tally now is at 600, with 29 recoveries and 11 deaths.
There was also an additional 1 laboratory negative recorded, a 75-year-old male from Lapu-Lapu City, Cebu who has already been discharged from the hospital and has now completed his additional isolation.
DOH-7 also reported there were 451 test results released on April 28, which yielded 75 positive results with 2 of the results being repeat tests of previously confirmed positive cases.
The whole island of Cebu now has 595 confirmed COVID-19 cases. Among the component provinces, Cebu Province had an additional case bringing the total cases in the province to 5, there still remains no new cases recorded in Bohol, Cebu and Negros Oriental. Siquijor remains free from COVID-19.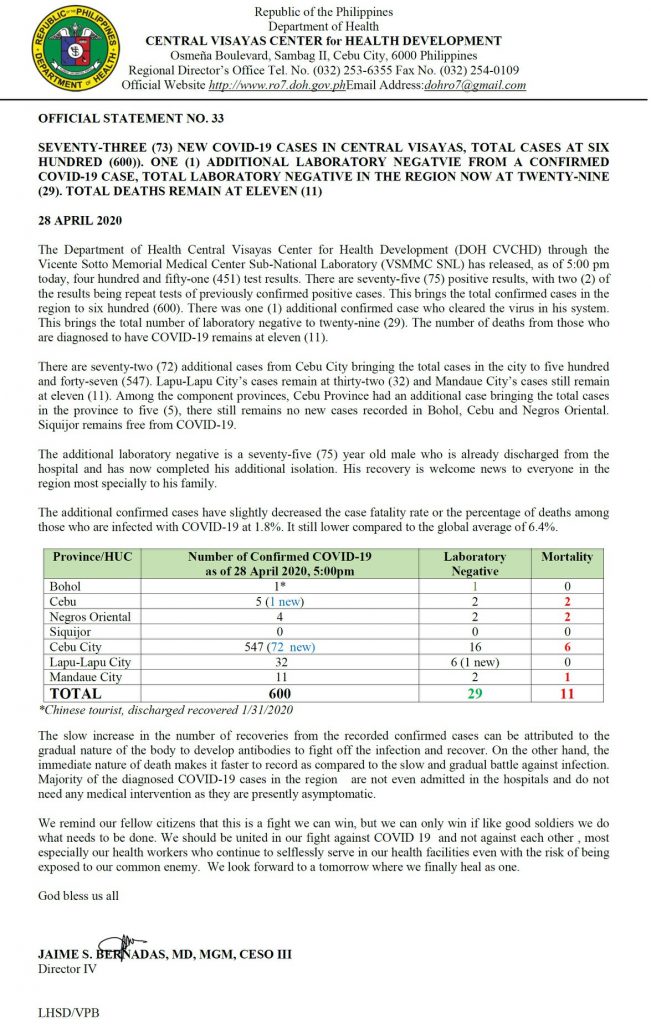 Meanwhile, in the Philippines as of April 28, 2020: the Department of Health reported 181 new confirmed cases, 43 new recoveries and 19 new deaths in the country. To date, the Philippines' tally is 7,958 confirmed cases with 975 recoveries and 530 deaths.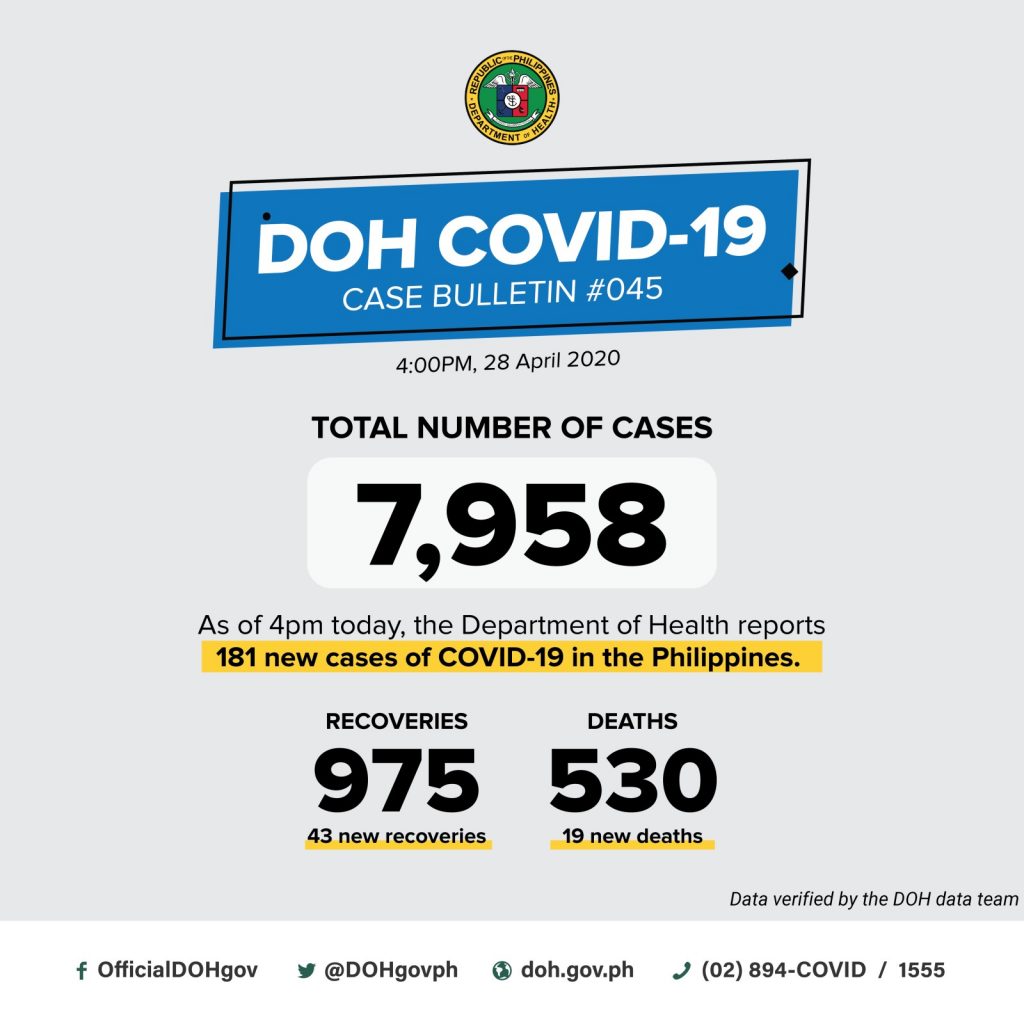 The Department of Health is reminding us that this is a fight we can win, but we can only win if like good soldiers we do what needs to be done. We should be united in our fight against COVID-19 and not against each other, most especially our health workers who continue to selflessly serve in our health facilities even with the risk of being exposed to our common enemy.
The COVID-19 pandemic originated from Wuhan City in China that has affected nearly 200 countries and territories with more than 2.5 million confirmed cases and at least 185,000 deaths.