Civil works are in full swing for the development of the shoreline protection at the south end of Rizal Boulevard.
Mayor Felipe Antonio Remollo said that the primary purpose of the project is to repair the damaged seawall, build a shoreline protection to prevent flooding and storm surges affecting the coastal Barangays of Tinago and Poblacion 4 while creating more open spaces for sports, rest and recreation to include planting of planting of foxtail palm trees.
At the same time that the City Government continues to develop the boulevard, the garbage problem in Barangay Candau-ay is also moving forward. In fact, the City Government has allocated P 22 million to purchase the equipment and machinery that will turn solid wastes into useful byproducts like bricks and hollow blocks for infrastructure projects.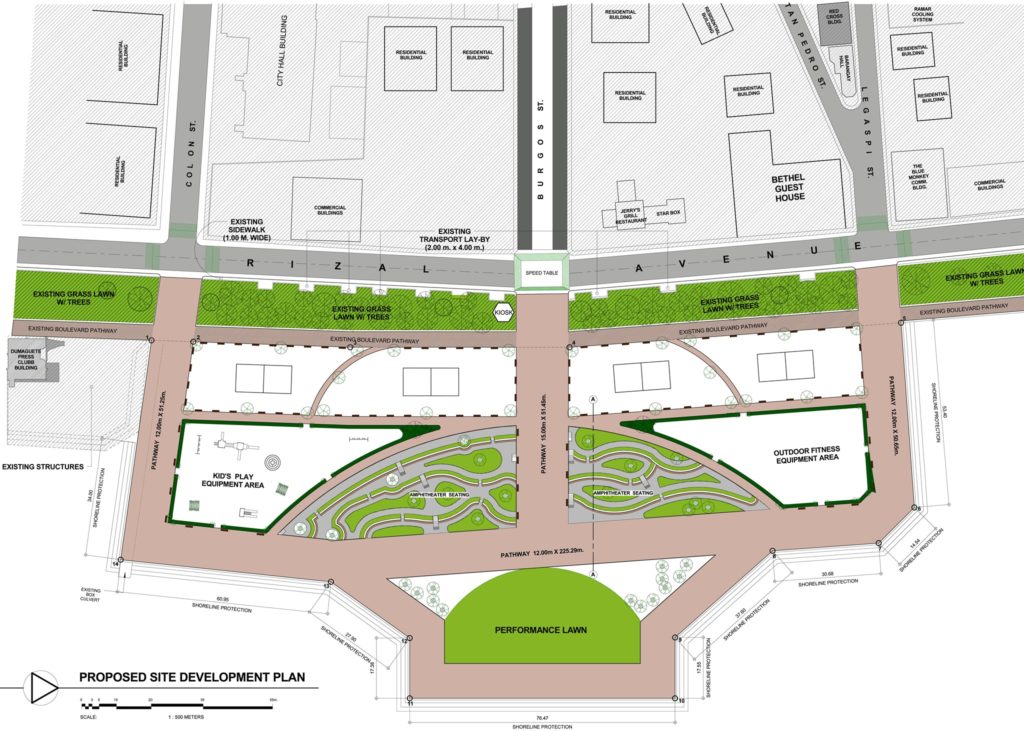 Mayor Remollo said that the pyrolysis machine along with other equipment will be housed in the newly-completed Central Materials Recovery Facility inside the Eco-Park will guarantee that the old dumpsite will be closed for good.
Among the equipment included in project of commissioning the proposed pyrolysis gasification process are environmental pollution control devices; food waste pulverizer; plastic densifier melting machine with EPCD; mortar mixer; hollow block machine; non-biodegradable shredder; municipal waste shredder and rotary composter and heavy duty biodegradable shredder.