Have you ever dreamed of being lost in the wilderness and just be one with nature? There's a place in Iloilo that can give you a life-changing nature escape experience.
Situated in the secluded area of Brgy Cata-an, San Joaquin in Iloilo province, Igbulawan Nature Farm is a postcard-worthy image of nature at its finest.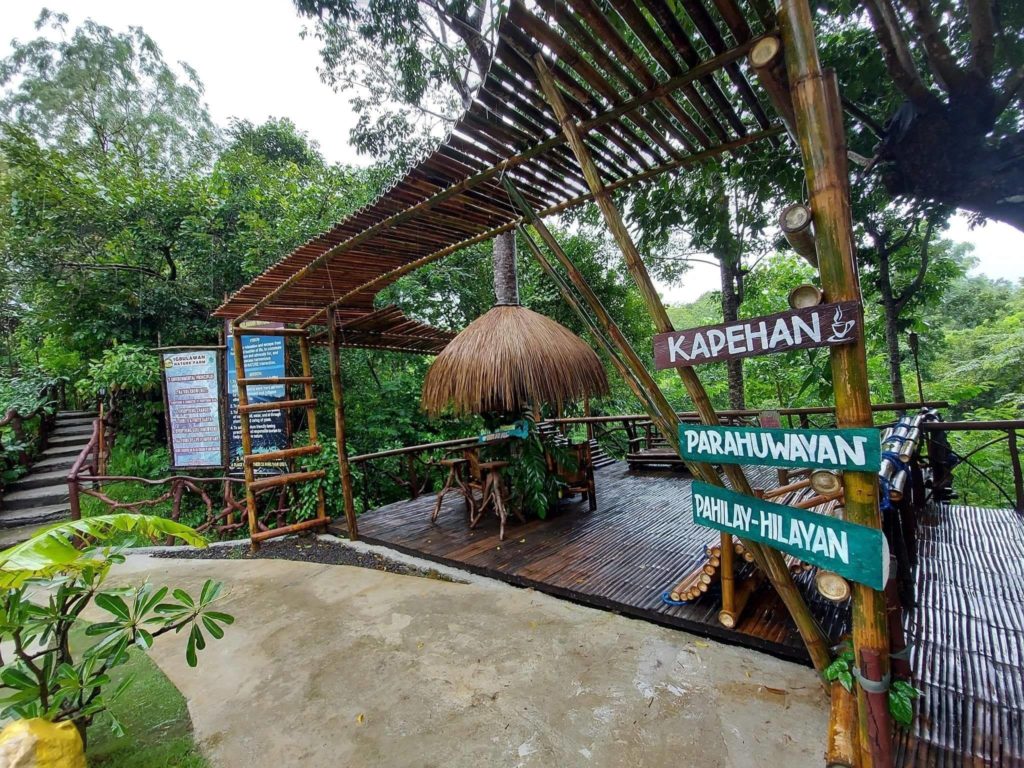 The place boasts an unspoiled composition of nature. Sitting on the hilly parts of the barangay, Igbulawan Nature Farm allows you to experience a day of communion with fresh air from lush verdant trees cloaking the area. This is a place for relaxation and escape from the hustles and bustles of life.
Everyone has been so stressed out lately and it surely is energy-draining. Why not visit the place and have yourself recharged? The farm has different hammocks and other bamboo-themed accommodation where you can chill and just pause for a while. The view of the distant mountains and the green trees blanketing them will leave you speechless.
When you're here, you should only inhale peace and exhale happiness. The over-all feels at night will sweep you off your feet. You can set up a bonfire and witness the constellation of stars above. Feel the evening breeze and the swaying of the trees around you and listen to the sound of the crickets.
More than just a nature park, Igbulawan Nature Farm strives for the serene and fulfilled stay of guests and visitors so that they will be inspired to work hard for the preservation of the environment. It also aims to revive the abundance and quality of nature, soil, water, and air through planting and caring of plants. In building the place, they adopt nature-friendly farming practices and is fully compliant to responsible tourism standards.
REMINDERS:
Reservation is needed as the place will only allow limited number of persons to be admitted per day. You can book your reservation through their Facebook page.
There is a smoking area in the place. No smoking outside this area.
Avoid excessive noise while in the place & Leave no trace.
RATES & OTHER INFORMATION
Opening Hours (Day Use): 8AM – 9PM (Thursdays to Sundays)
ENVIRONMENTAL FEE:
Day visit: P50 per head
Overnight stay: P150 per head
OVERNIGHT STAY:
Sapiw (Teepee Hut): P600 (2-4 pax)
Sapiw Big: P1000 (6-8 pax)
Sapiw Family: P1500 (10-15 pax)
Tent: P300 (2-4 pax)
Duyan (Single): P100
Duyan (Double): P200
CAPACITY:
Day Visit: 100 Persons/Day
Overnight Stay:

CAMP: 3 groups per night only or its equivalent of 20persons/night (maximum)

BANGLID (new camp): 5 groups per night or its equivalent of 25 persons/night (maximum)
OTHER INFORMATION:
HOW TO GET THERE?
Exact location: Brgy. Cata-an, San Joaquin, Iloilo, Western Visayas – 2 hours away from Iloilo City
BY BUS: You can take a Ceres bus from Molo Bus Terminal bound to San Joaquin and tell the driver your dropping off at the covered court of Brgy. Cata-an, San Joaquin. From there, you can take a habal-habal on your way up to Igbulawan Farm (fare: P10-20).
BY CAR: Navigate with Waze or Google Maps and set your destination to "Igbulawan Nature Park" in Brgy. Cata-an, San Joaquin.