Feel like there is a huge missing gap in your travel-loving heart? You might be looking for Iloilo's Isla de Gigantes, also known as Gigantes Island, or the Island of Giants.
The name has a very interesting history in itself. The island used to be called Sabuluag or Salauag, named after the trees populating the island. However, when the Spanish came, the island got renamed to Gigantes due to the locals saying that they saw enormous bones in the Bakwitan Cave they thought to belong to giants, or engkantos in the Philippines.
Yet despite its scary history, it is actually an amazing island vibrant with life and colors. The sandy white beaches and tranquil waters can satiate anyone with the hunger for the island experience. A white sand bar stretches between two large masses of rocks and vegetation, giving it an otherworldly feel.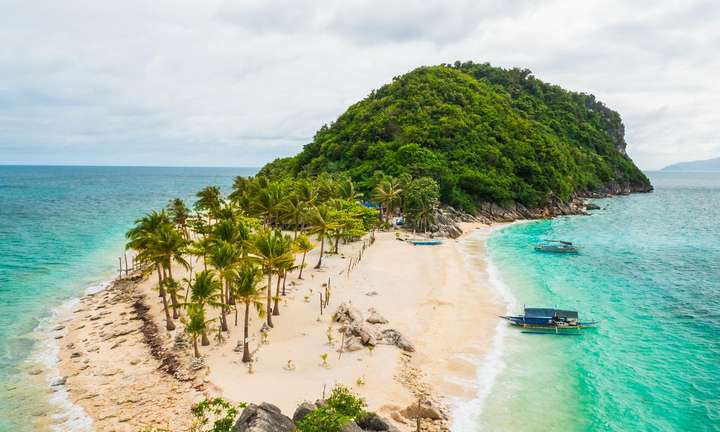 Gigantes Sur
One of the main islands of Isla de Gigantes. You can go rock scrambling following the steep rocky trail and get an amazing view of the ocean littered with the surrounding islands. You can also find here the Tangke Saltwater Lagoon, a hidden and chilling lagoon within the rock formations.
Gigantes Norte
The other part of the main island. Here you'll find the famous Bakwitan Cave which originated the legend of the giant bones in coffins. You can also find an old lighthouse dating back during the Spanish era, which is a must go for history nerds.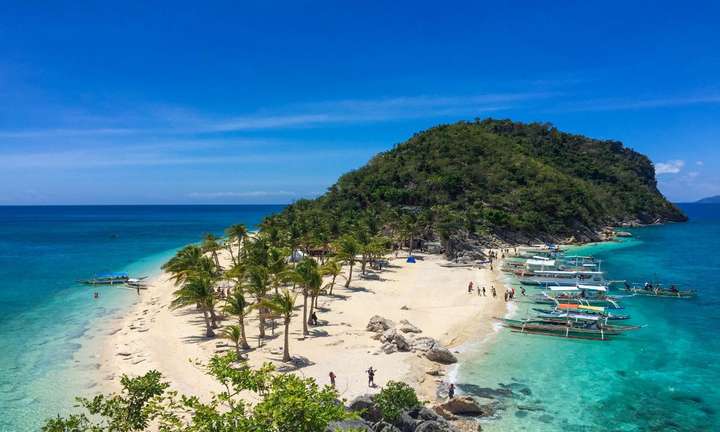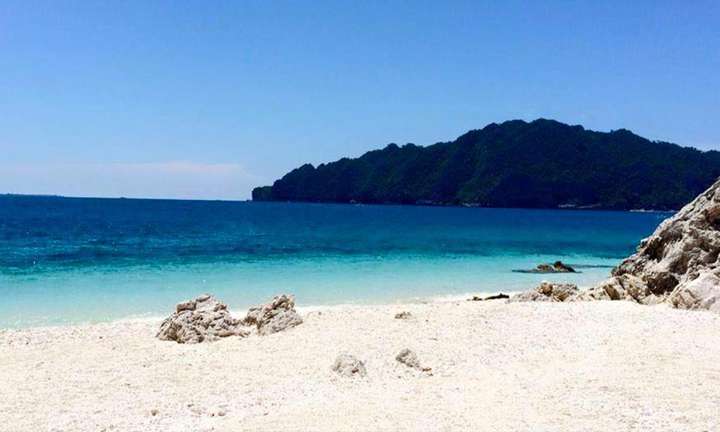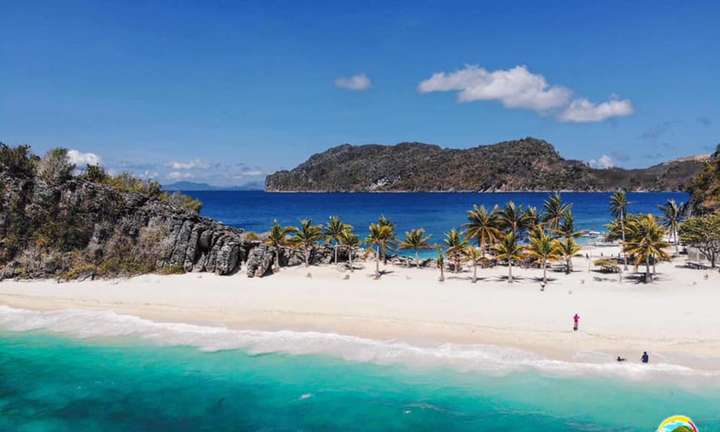 Rates & Other Information
Day Use fees:
Local Tour: ₱500 per head
Entrance fee: ₱50 per head
Private tours:
Private Tour Min. of 4 Participants: ₱5,060 per group on Traveloka
Inclusions:
Transportation during the tour (private tours only)
Pickup and drop-off within Iloilo City (private tours only)
Tour coordinator and local driver/guide
Boat, terminal, and environmental fees
One (1) bottled water during the tour
Entrance fees
Seafood lunch and complimentary scallops
Tour insurance
Overnight Information:
You can stay overnight at both Cabugao Gamay and Antonia if you have tents.
There are resorts in Gigantes Norte and Gigantes Sur, as well as homestays.
Other Information:
Boat Fare: ₱80
The boat usually leaves at 10 AM.
It might be a good option to take a tour package of the Isla de Gigantes so you can visit other islands and famous attractions within the island groups. There are offers in the main town, Estancia.
How To Get There?
Exact location: Isla De Gigantes, Carles, Iloilo, Western Visayas
Book a flight to Iloilo City and head for the Tagbak bus terminal at the Jaro district. Look for a bus or a van bound for Estancia. Tell the driver to drop you off at the said town. Upon arriving, you can ask the locals for directions going to the Estancia port. There you can inquire on the boat trip to the island.