Looking for a perfect spot for some colorful and IG-worthy photos? If you happen to travel to or pass by Bukidnon, then we have the perfect spot for you.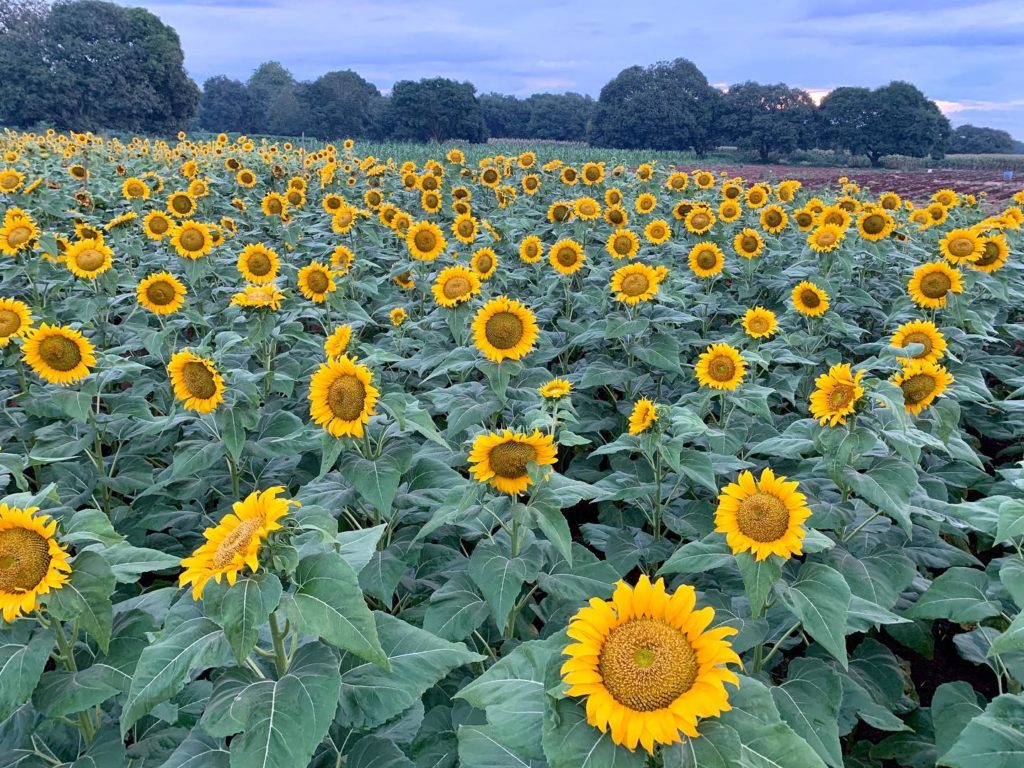 Giant sunflowers
Kinawe Blooming Farm is located in Kinawe, Libona, Bukidnon and is only a 30 to 40-minute drive from Cagayan de Oro City. It's recently been popular among the locals because of the giant sunflowers in full bloom that gives you a wide backdrop of green with specks of golden yellow, perfect for photography and flower lovers.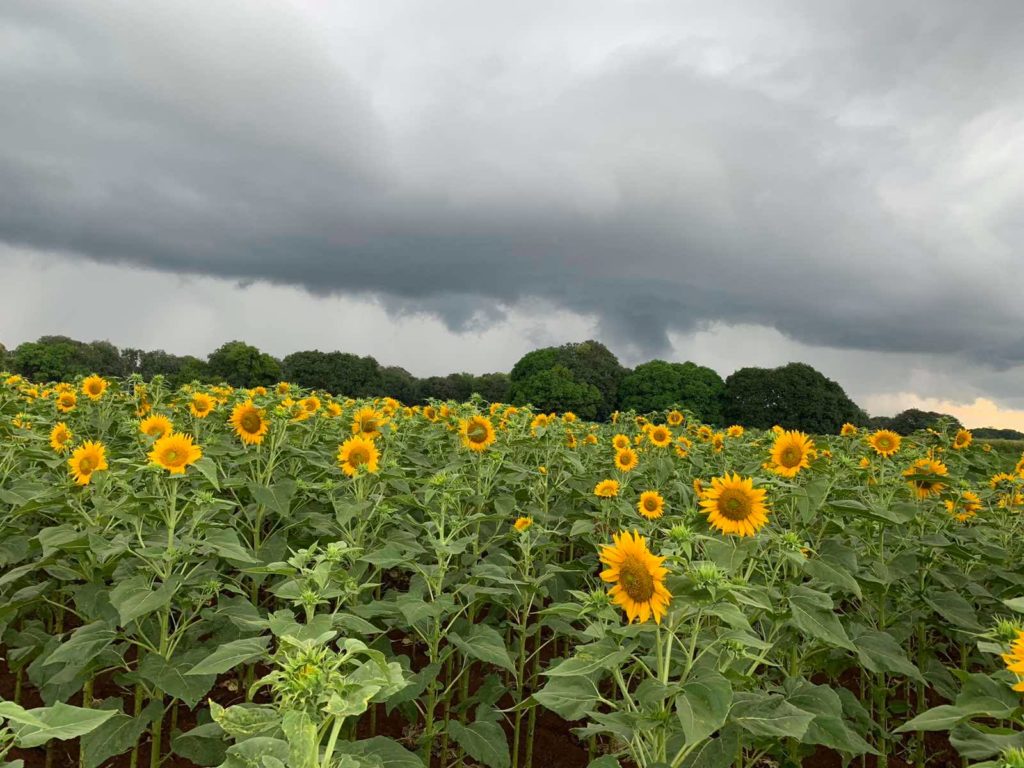 The view here on a late afternoon is just mesmerizing, with the soft glow of the setting sun hitting the flowers and making them exude an even brighter hue. Their sunflowers are really big that the plants are even taller than most of the visitors, with their flowers even growing as big as both of your palms.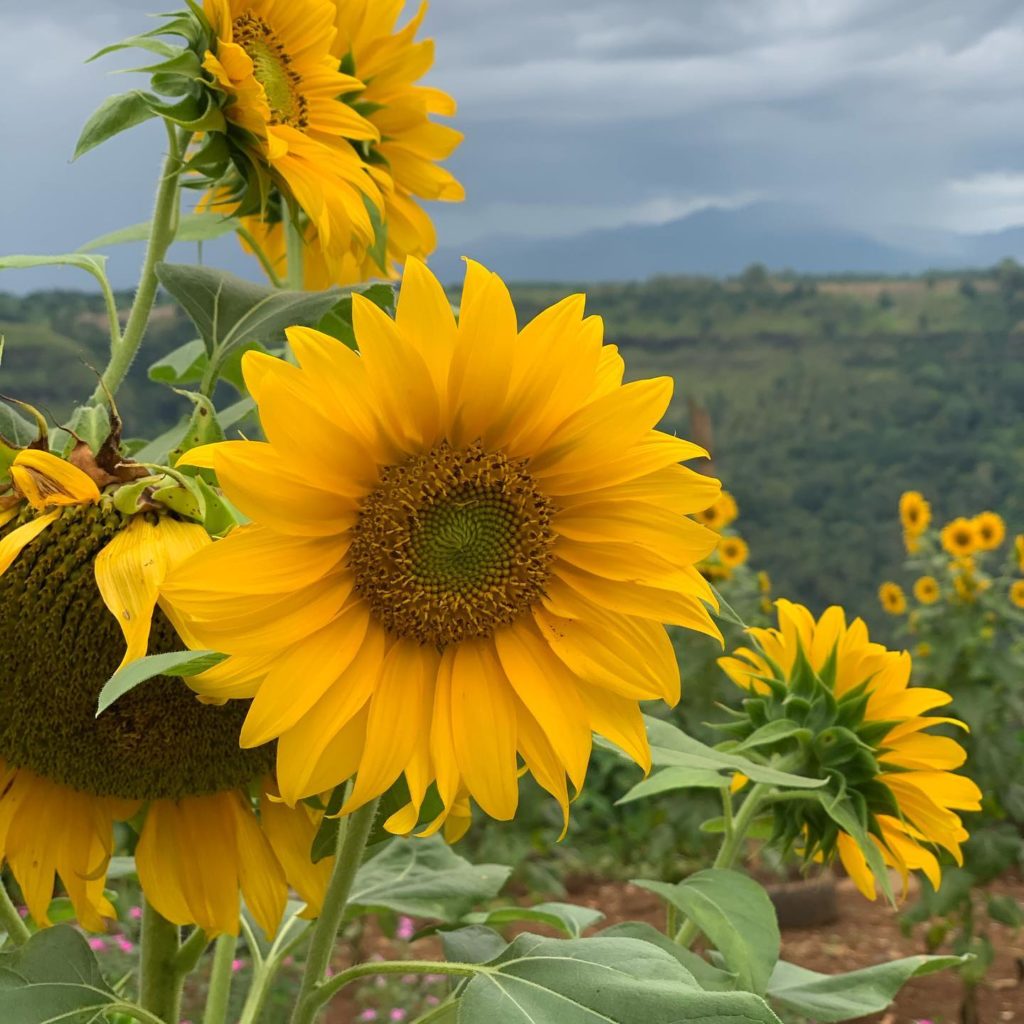 Other attractions
Aside from their sunflowers, they have Vietnam roses of various vibrant colors and organic vegetables, both of which are for sale. Kinawe Farm is still on its early stages, and they are still constructing cottages around the area.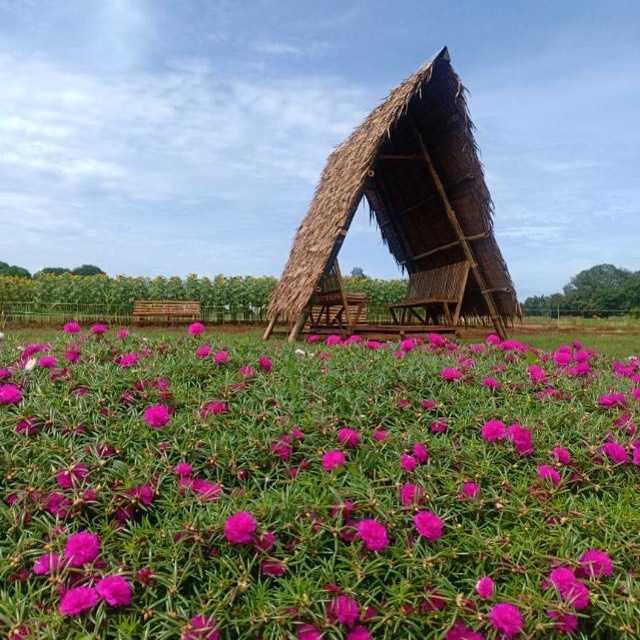 Best time to visit Kinawe
Kinawe Blooming Farm is also very easy to locate. It's just along the highway (Indahag-Libona road) so getting there is not a problem. We recommend that you visit the farm around 4-5 PM to avoid the scorching heat of the sun and to experience the magical effect of the afternoon sunlight on the flowers.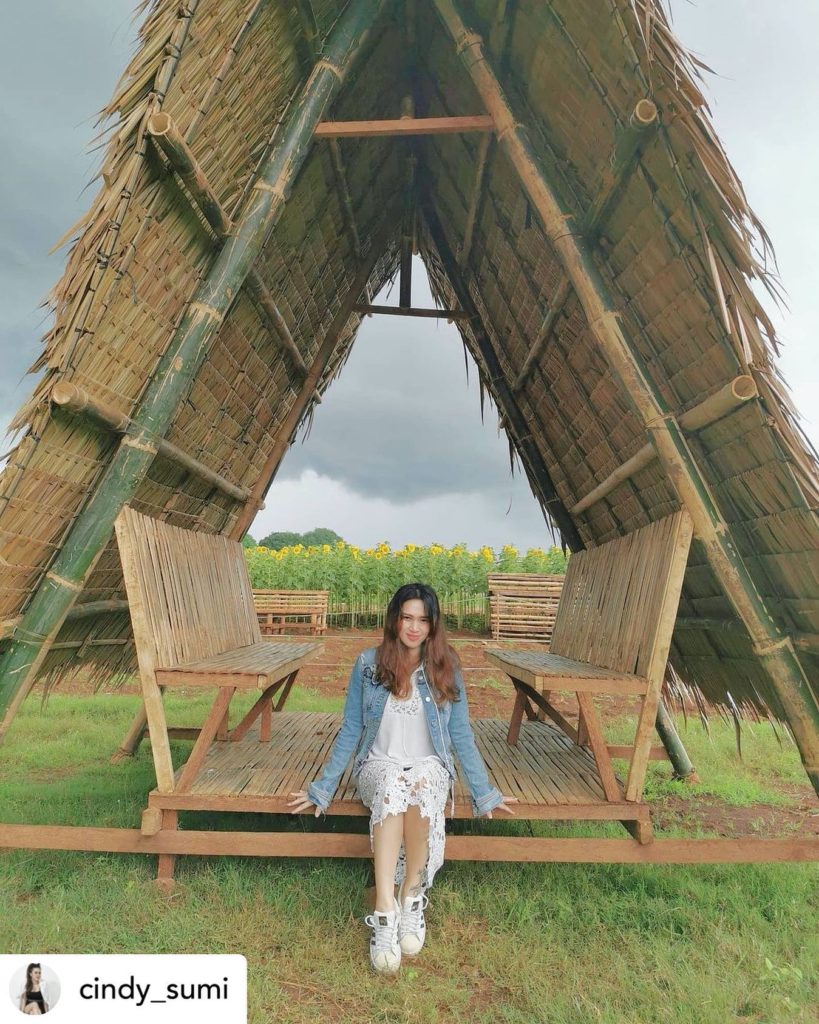 RATES & OTHER INFORMATION:
Entrance fee: P50 per person
Cottage fee: (Not applicable)
Other information:
HOW TO GET THERE?
Exact location: Kinawe, Libona, Bukidnon, Mindanao
By taxi: According to the management, the best way to reach Kinawe Blooming Farm is through a taxi from CDO. It takes around 30-40 minutes and fare is around P250-P350.
By private car: Navigate with Waze or Google Maps and set your destination to "Kinawe Blooming Farm" in Libona. You can also input Kinawe National High School which is just a few meters from the farm.