Tanjay City has captivated us with its several festivals all year round. No wonder why it's called "The City of Festivals."
But amid its festive atmosphere, there's a laidback place in Tanjay City, Negros Oriental that is a home of an unforgettable farm experience, Reef's Farm.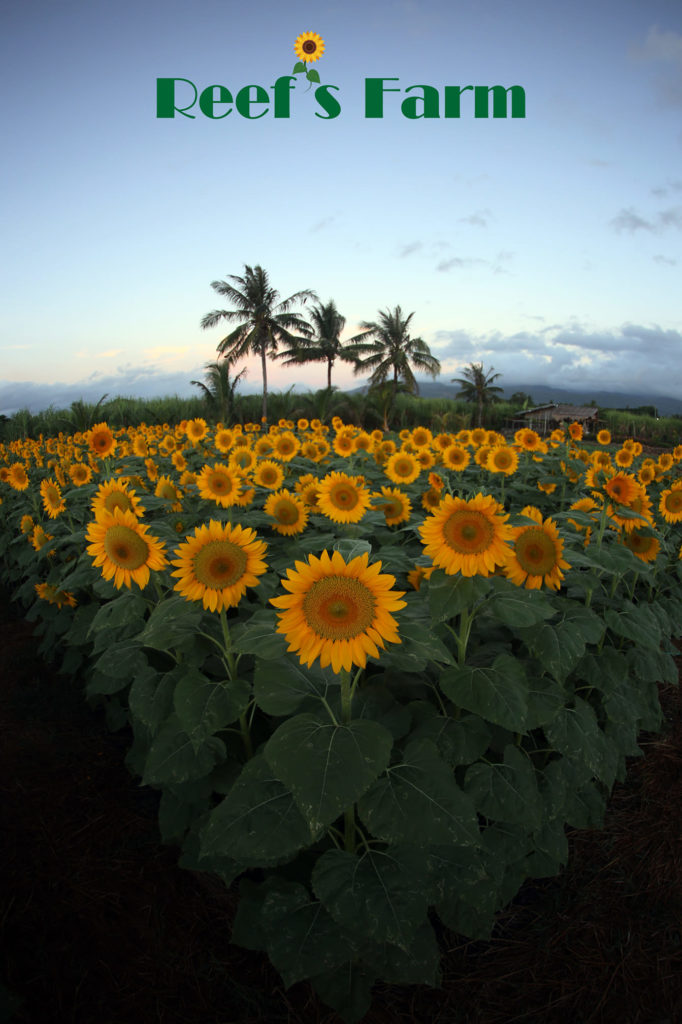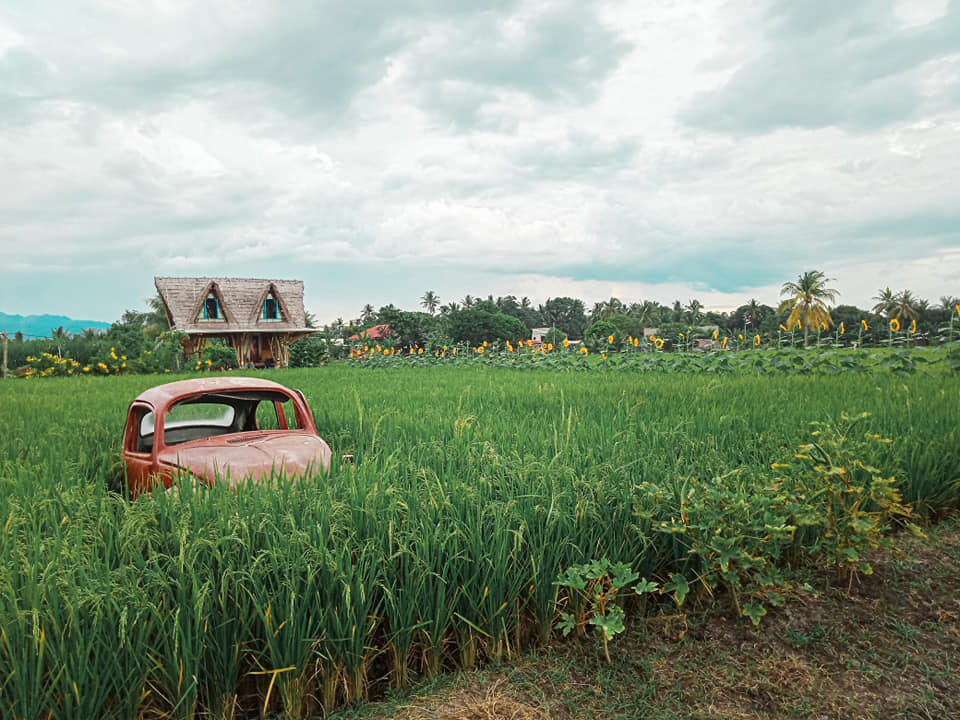 The farm sprawls a land area of 8,003 sq. meters dedicated for natural farming and other agricultural means. Its main crop is rice, but sunflowers plants have also been intercropped and have now become one of the reasons why people from neighboring barangays and cities pay a visit to the place.
The place is for everyone who wants to appreciate nature in its simplest form. Ironically, the farm's laidback ambience makes it a standout.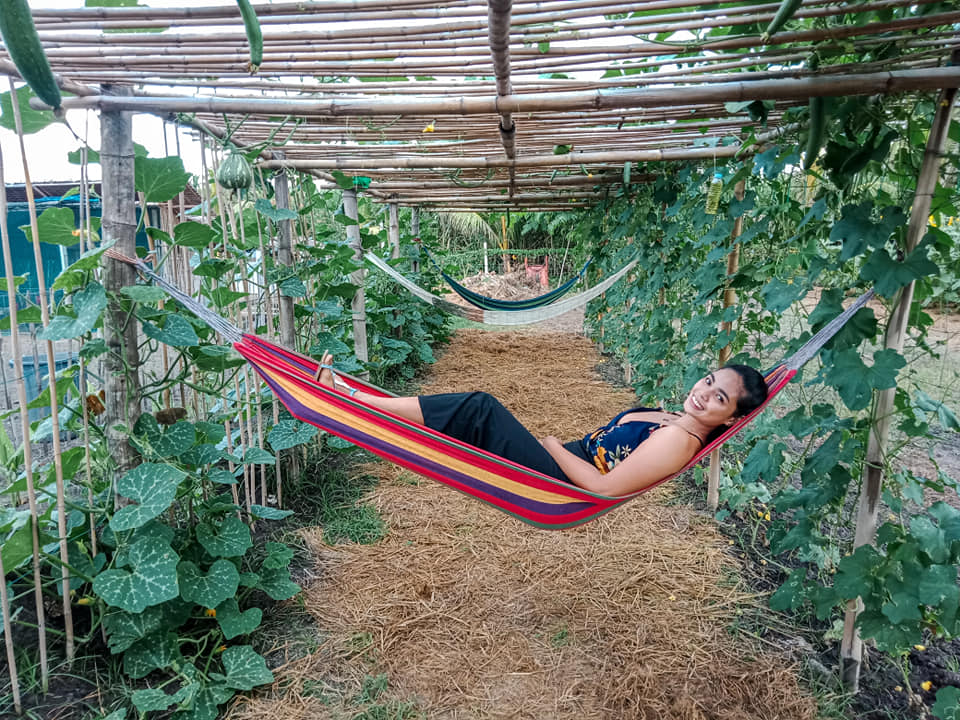 The Sunflower Blossoms
There are six varieties of sunflowers in the farm. The seeds were from US and Taiwan.
Hype up your Instagram feeds by taking photos of yourself swarmed by tall sunflower blossoms. Though the sunflowers are just part of the farm to attract pollinators like bees and butterflies, it's one of the first things you'll notice when you enter the place.  It's not huge but accordingly, the management replaces the rice fields with even more sunflower plants during summer.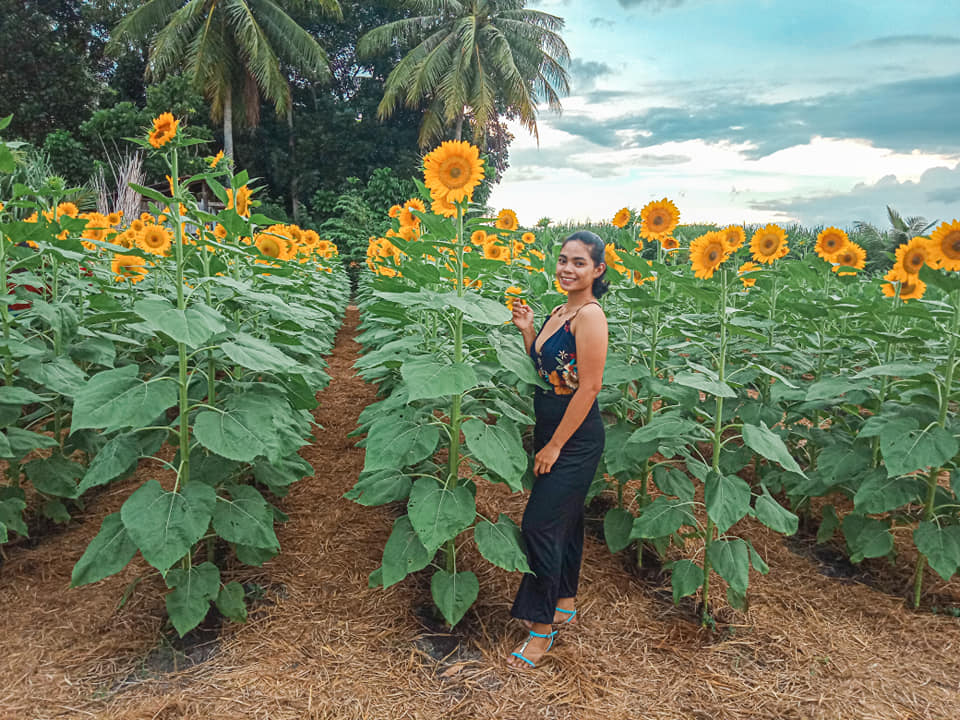 Come here really early. If you can make it 6 am, better. You'll need the golden morning light to make the most out of Reef's Farm's photogenic scenery. Just make sure to check their Facebook page to get an update of the latest news regarding sunflower blooms.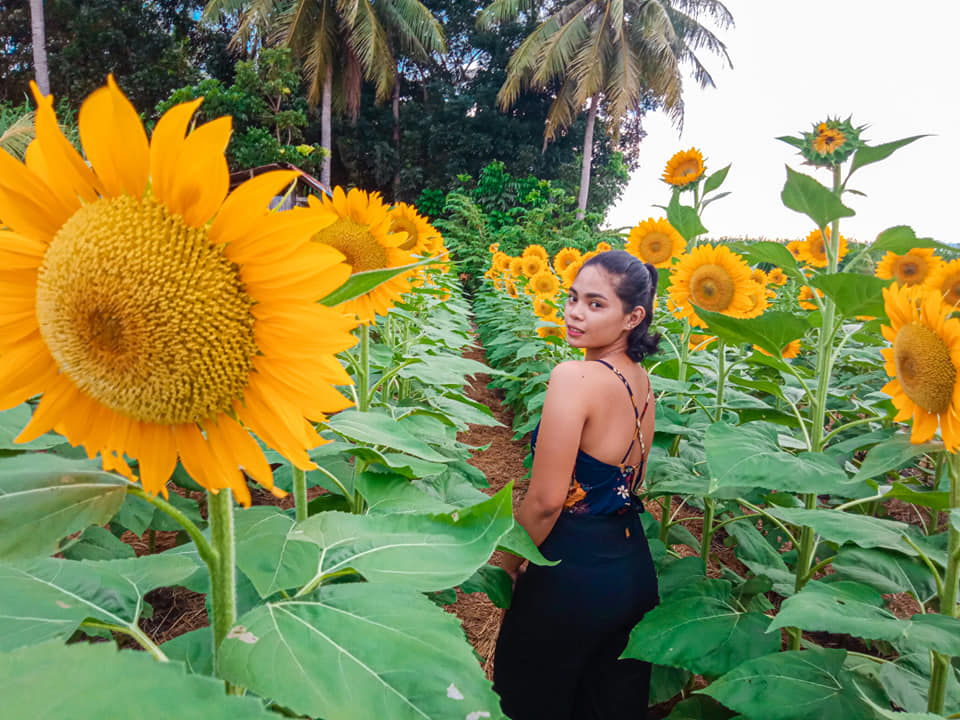 A very interesting fact about the farm: They also harvest sunflower leaves for export to US and Europe. Sunflower blunt wraps are organic alternatives for tobacco cigar.
More Than Just a Sunflower Farm
Because it's a farm, you can also enjoy picking your chemical-free vegetables at a reasonable price. Kids and kids-at-heart will have fun petting and running with ducks, goats, and other farm animals. With the supervision of the caretakers, you can also enjoy "catch and release" of the fishes as the farm also grows a number of koi and red tilapias.
Aside from sunflowers, Reef's Farm also has an equally photogenic old VW Bug parked in the middle of the rice field. It makes for another perfect spot to take photos!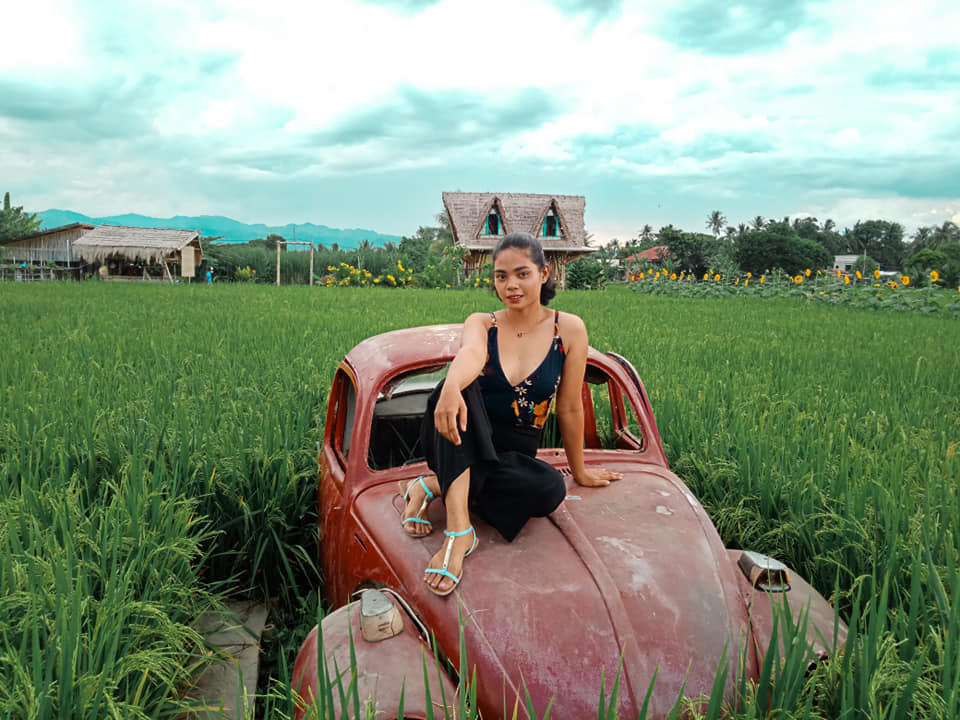 Seek refuge under the shades of the cogon hut that is meticulously built for ease and relaxation. Delight yourself with their simple snacks options as you marvel at the picturesque sight of the swaying rice field surrounding the hut.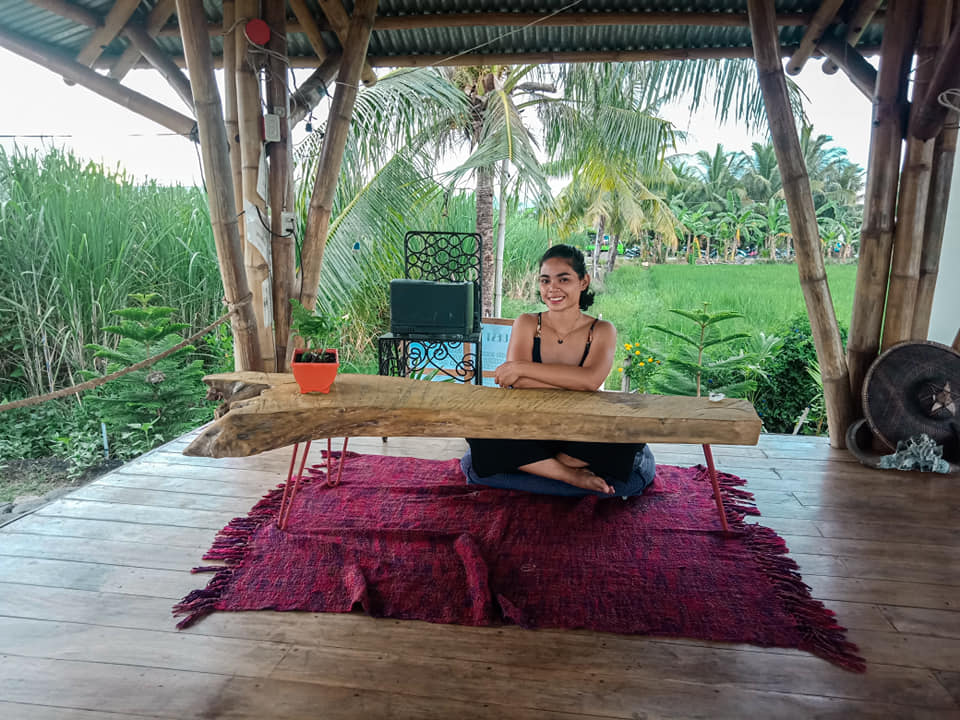 Rates & Other Information
Menu
Sto. Niño Tanjay Coffee: P50
Hot Choco: P50
Kalinga (Dark): P60
Caramel: P65
French Roast: P65
Cinnamon: P65
Vanilla: P65
Irish Cream: P65
Milktea: P80
Bodbod de Tanjay: P20
Bottled Water: P20
REMINDERS:
No picking, holding or touching of flowers.
Avoid excessive noise.
No outside food is allowed.
Be mindful and respectful when inside their little cogon hut.
Maintain social distancing.
No smoking and vaping allowed.
Check the weather. The fields can be muddy when it rains so wear appropriate footwears.
DAY USE:
Entrance fee: P50 per head
Opening hours: 6AM – 5PM
OTHER INFORMATION:
HOW TO GET THERE?
Exact location: Sitio Nangka, Barangay Luca, Tanjay, Negros Oriental, Central Visayas – 45 mins from Dumaguete City
BY COMMUTE: You can get a public Ceres bus going to Tanjay City then take a habal habal (motorcycle taxi) or tricycle from the town center to Reef's Farm.
BY CAR: Navigate with Waze or Google Maps and set your destination to "Reef's Farm" in Luca, Tanjay. Parking space is available.