Sohoton Cove is a national park located in Bucas Grande Island, Surigao Del Norte. For a long time now, Siargao – a nearby popular island – has been getting all the attention. But it is about time we highlight the equally beautiful Sohoton Cove National Park.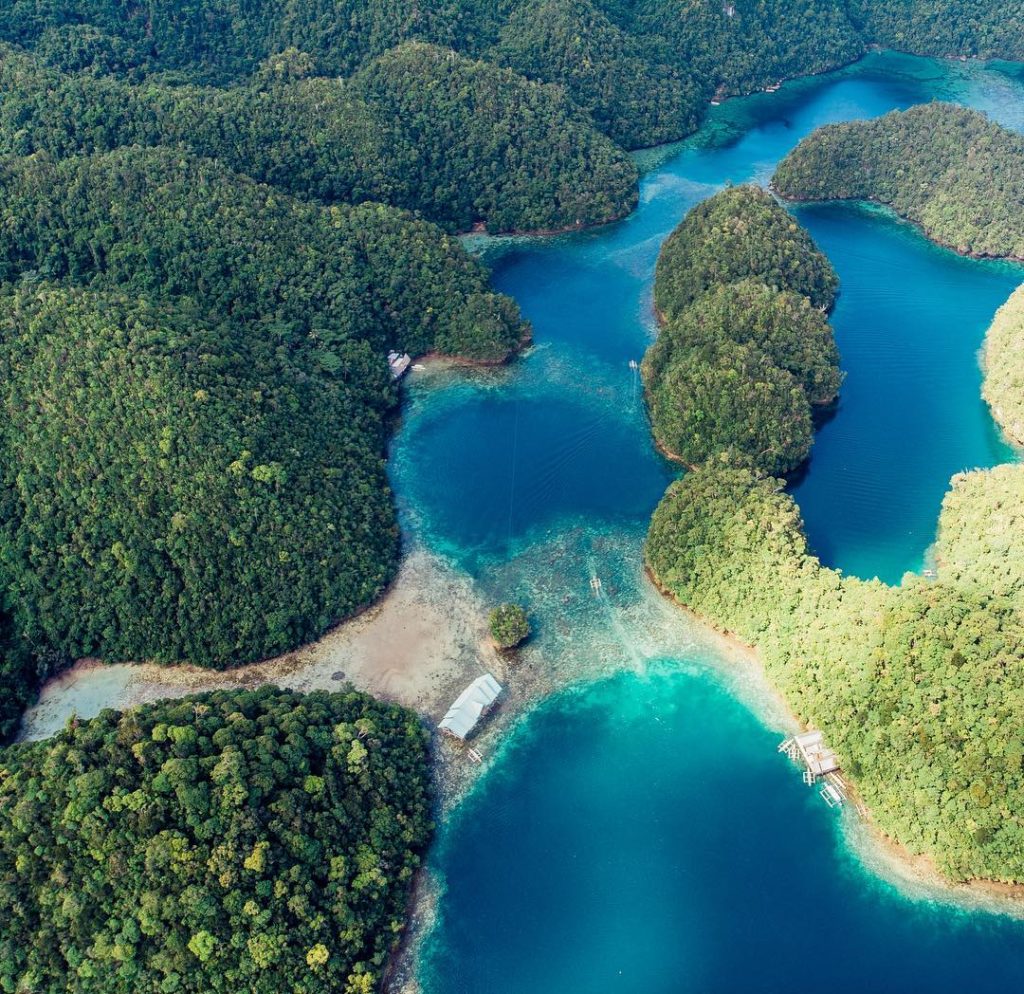 A 70-hectare wide interconnected natural pools surrounded by a backdrop of mesmerizing limestone islets covered by deep green and thick foliage. The entrance to the cove is a perfect site for some drone shot!  
The challenge however is that there is only one entry and exit point – the 60-meter Sohoton Cave which is only passable during low tide. So yes, ladies and gentlemen, you can only visit this spot on a low tide.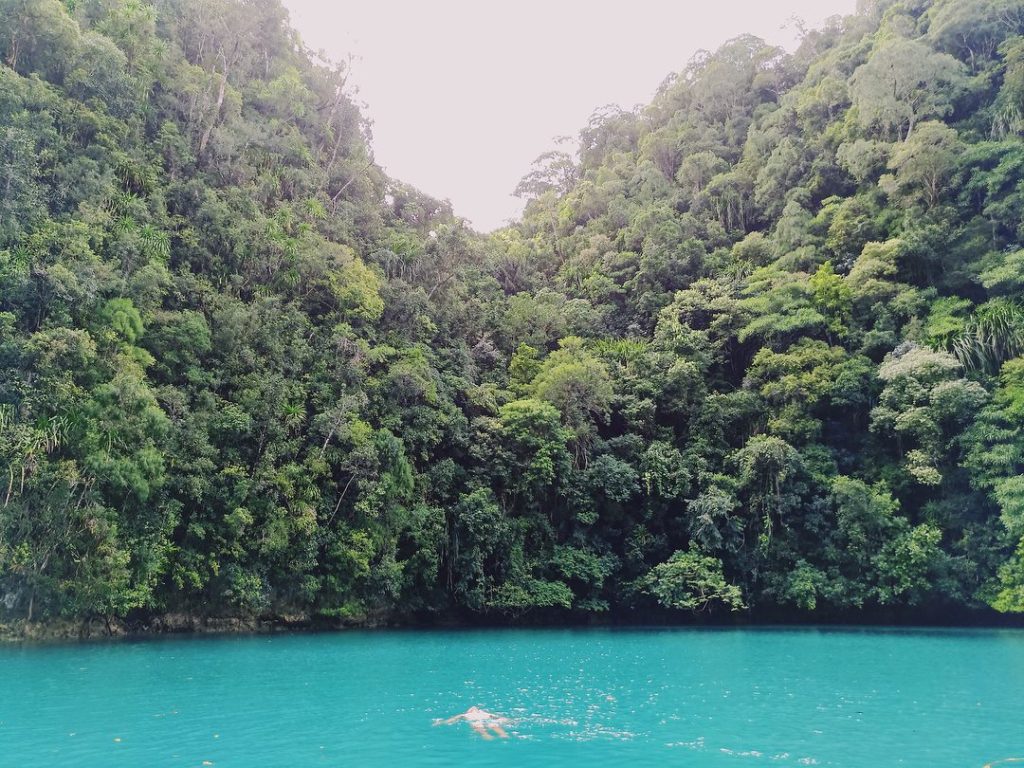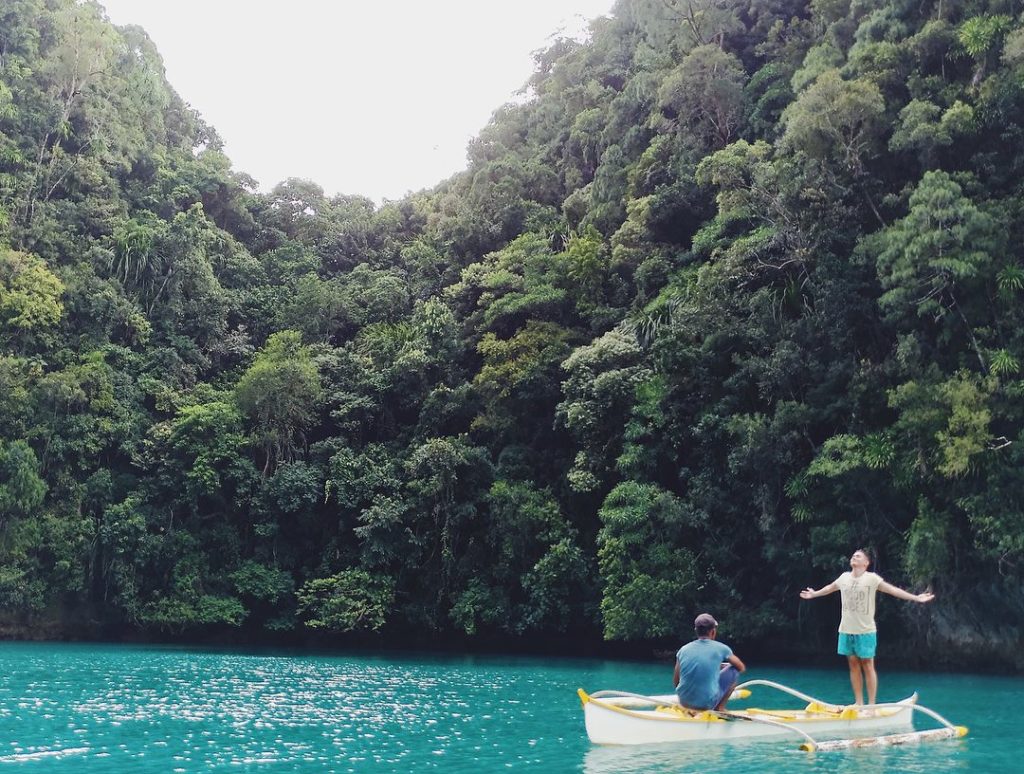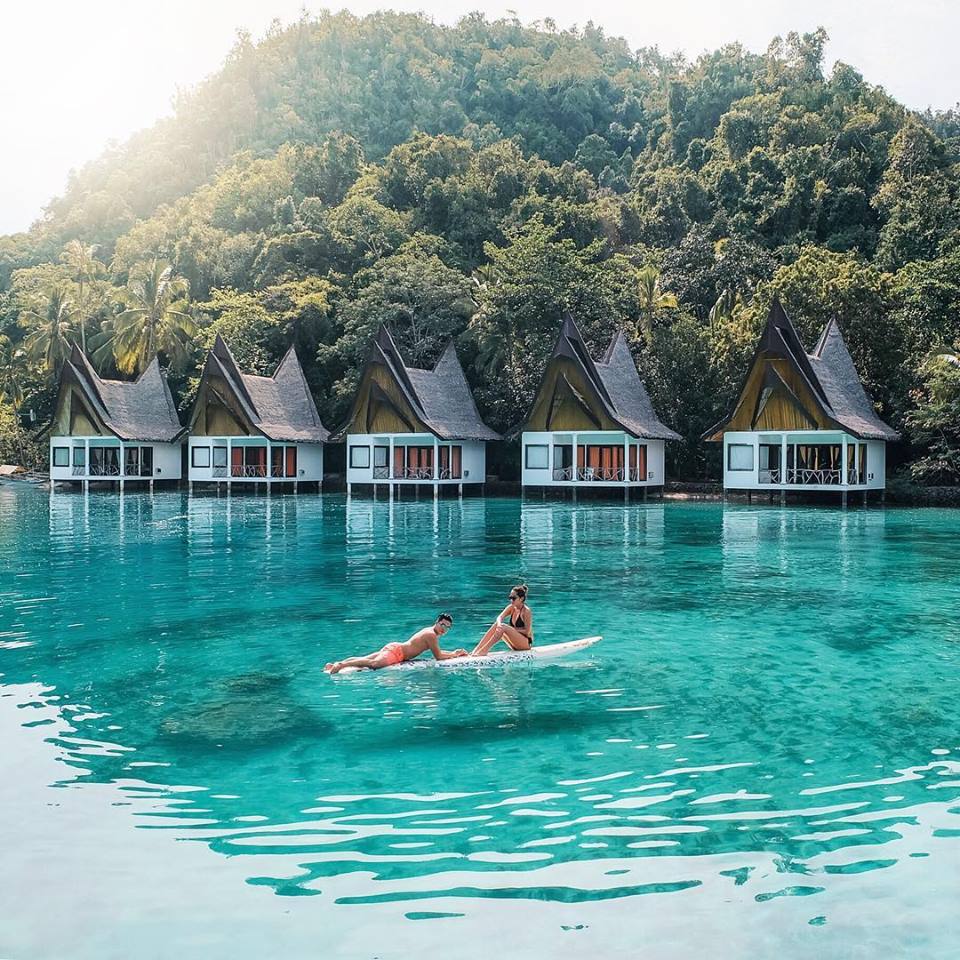 So what can you expect to see in this piece of heaven on earth? We'll run them down for you!
Stingless Jellyfish Sanctuary
Located at the so-called Tojoman Lagoon, the numerous spotted jellyfish or lagoon jellyfish (Mastigas papuas) swimming in the area serves as the main attraction. It is safe to touch them because they are non-stinging. Swimming, however, is prohibited in this area in order to protect these gentle sea creatures.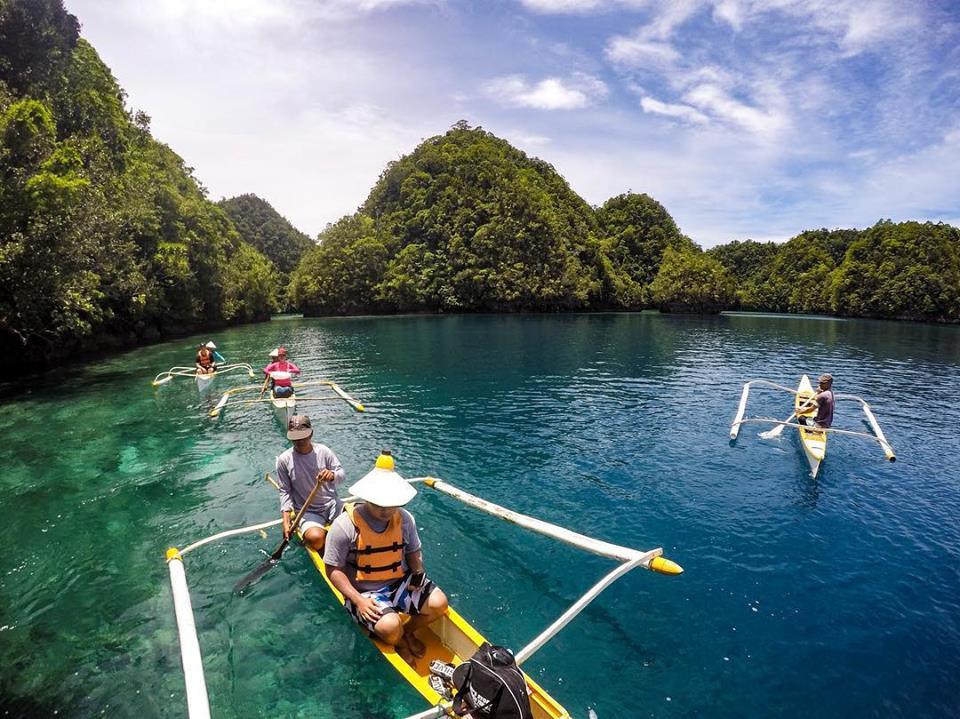 Hagukan Cave
This cave is famous for its bio-luminescent electric blue waters. Originating from the local word haguk which aptly translates to loud snoring, this cave makes a snore-like sound as waves slap into the cavern's roof. To enter this cave, you need to dive under a rocky ledge and swim for a few seconds. Eventually, you will emerge into the cave which will appear dark at first. But tour guides will then instruct you to splash and play with the water for you to witness a magical treat, as the water will start to glow a blue color.
Magkukuob Cave
For adrenaline junkies, Magkukuob cave features a diving board where you can take a plunge into the cool waters. But to get here, you need to do a short trek. You'll pass by stalactites and stalagmites throughout the cave and eventually exit through the 5-meter tall diving board!
Crystal Cave
As the name implies, this cave is laden with impressive crystal-shaped stalactites. The cave is also home to hundreds of bats and the famous Balinsasayaw birds.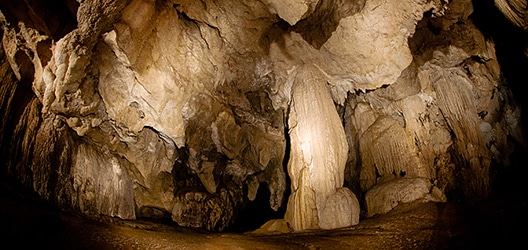 Bolitas Cave
For those who are looking for some adventure and a challenging trek, this cave is perfect for you. To get through, the only passageway is a very small space that will only allow you to crawl (there is no other way!) down a 10-meter narrow passageway. Once you emerge from this path, you will get to see spherical objects, locally known as "bolitas", which are distributed throughout the cavern's floor.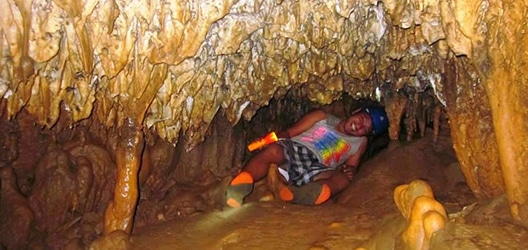 RATES & OTHER INFORMATION
DAY USE:
Open: Only on low tides
Entrance fee:

Sohoton Cove – P50 + P50 environmental fee (Filipinos); P150 (foreigners)
OTHER INFORMATION/ TIPS:
Other fees:

P100 – docking fee (per boat)

P500 – Entry to Sohoton Cove (per boat)

P100 – Paddler to jellyfish sanctuary

Boat rates from Siargao to Bucas Grande varies from P2000-P6000 roundtrip and depending on the number of passengers.

Better to start the tour early to avoid the crowd and long lines at Sohoton Cove.
Jellyfish season is Februar to June. You'll see more of them if you visit on these months.
Avoid peak seasons (March-June).
Online Tours
You can also check out tours from Traveloka and Klook:
HOW TO GET THERE?
Exact location: Socorro, Bucas Grande Island, Surigao Del Norte, Mindanao
BY BOAT: If you are already touring around Siargao, you can hire a boat in General Luna that will take you directly to Sohoton. Boat ride is P3500 for 1-4 persons and covers the round trip already. Bear in mind that this fee covers only the transfer from Siargao to Sohoton and back and not the fees within Sohoton Cove.
Another option will be for you to ride aa boat from Dapa Port headed for the town of  Socorro (P100 per person) which leaves around 7-8AM daily. From Socorro, you can get a guided tour to Sohoton priced at P2000 per boat which is already good for 10 persons. But again, these fees only cover the transfer from Socorro to Sohoton and back.