Claiming to be the home of the dragons, The Fascination Farm is truly a farm that is beyond everyone's fancy. Because who would thought that these vine-like cactus species that bears odd-looking, pear-shaped fruits is worth a sight to behold.
Dragon Fruits, as previously mentioned to be the dragons, are growing beyond the coastlines, expanding even to Bohol. The growth of these odd-looking but yummy cacti is immeasurable. Hence, it's worth every visit.
Because of its flavor, it sells out real quick too! Get the chance to visit the farm, enjoy nature, indulge in your favorite ice cream flavor, pick your own dragon fruit, and have an experience of a lifetime at The Fascination Farm.
RATES & OTHER INFORMATION
Entrance fee: None as of the moment for buying customers
Price list:
Small: P99
Medium: P109
Large: P119
Prices may change depending on the month or season.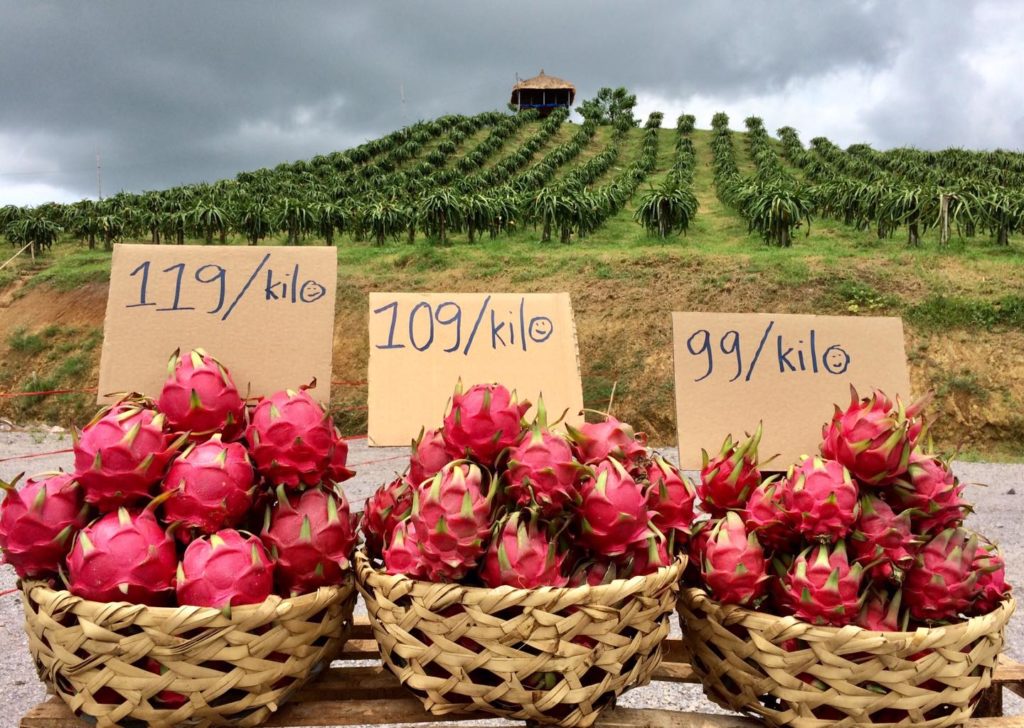 Other Information
HOW TO GET THERE?
Exact Location: Sitio Palayan, Tipolo, Ubay, Bohol, Central Visayas
From DAO Integrated Bus Terminal, take a bus heading to Ubay. Drop off at the Ubay Public Market and take a tricycle. Inform the tricycle you're headed to Fascination Farm (Dragonfruit Farm).