GFiber is now available on Prepaid!
Globe at Home introduces a new service to give users fiber-speed internet at a lower cost. The GFiber has No Lock-UP, is available for Unli Pay-Per-Use promotions, and the Buy Now, Pay Later option on Gcash. GFiber is only available in a few locations in the Philippines, including Iloilo.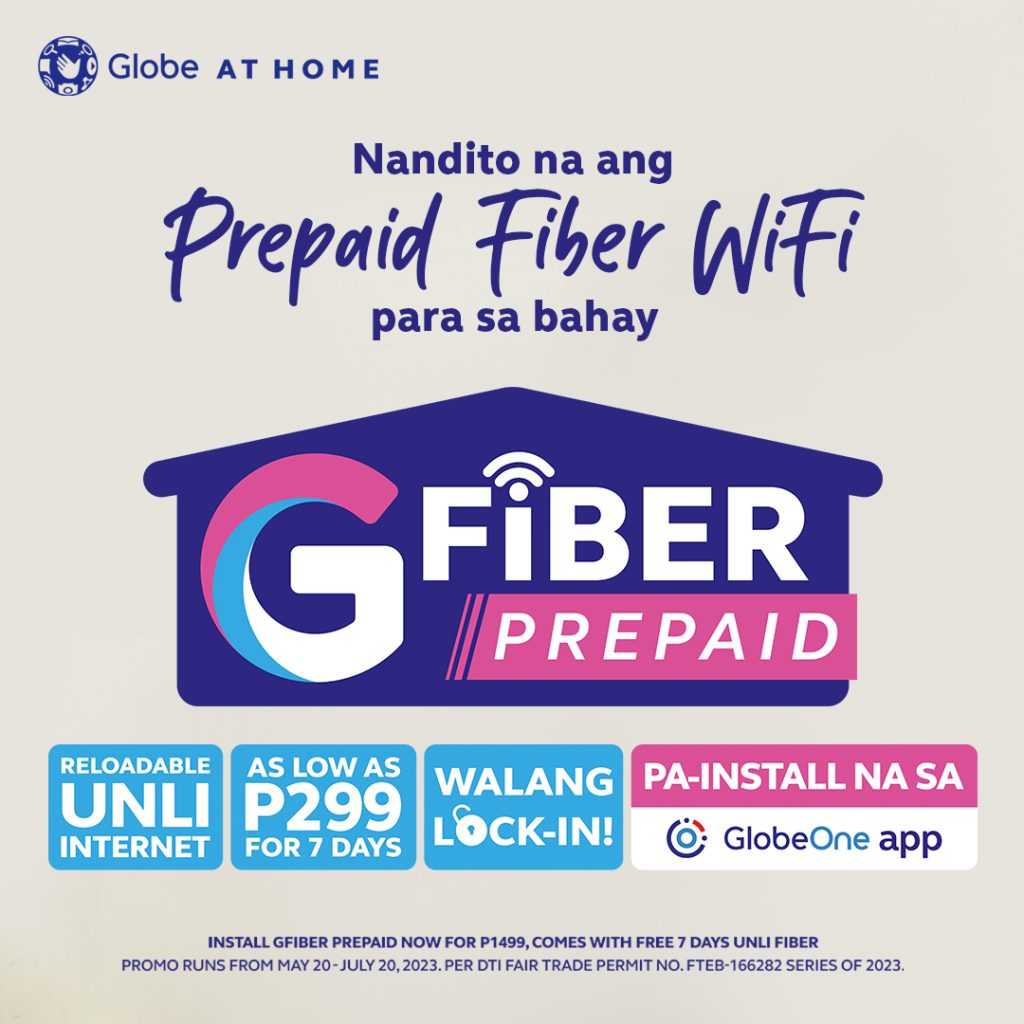 Interested customers can get a GFiber Prepaid plan for a one-time charge of P1,499. This included installation and unrestricted internet use for seven days. You can choose UNLIMITED load options for your GFiber, such as:
GFiberSURF299
GFiberSURF549
GFiberSURF999
You can apply for GFiber Prepared through the GloveOne app. Here's how to apply:
Type in your complete address if GFiber is available in your location
Fill up the digital application form and choose the date of modem installation
On the day of installation, present a valid ID to the Globe at Home team.
Pay the installation fee. You can choose to pay via Gcash's GGives and GCredit.
Submit the application and wait for the Globe Technician.