We are always excited and interested in visiting places that offer unique, fun, and memorable experiences. Even before the pandemic blew up, Filipinos have always incorporated travelling as our way of living life to the fullest. Simply putting it, we travel not to escape life but for life not to escape us.
D'Fortees Nature Park in Montevista, Davao de Oro offers an escape from the urban hustles and lets you experience a break that only nature can give. Designed not just for barkadas, D'Fortees Nature Park is also for a memorable bonding with your family.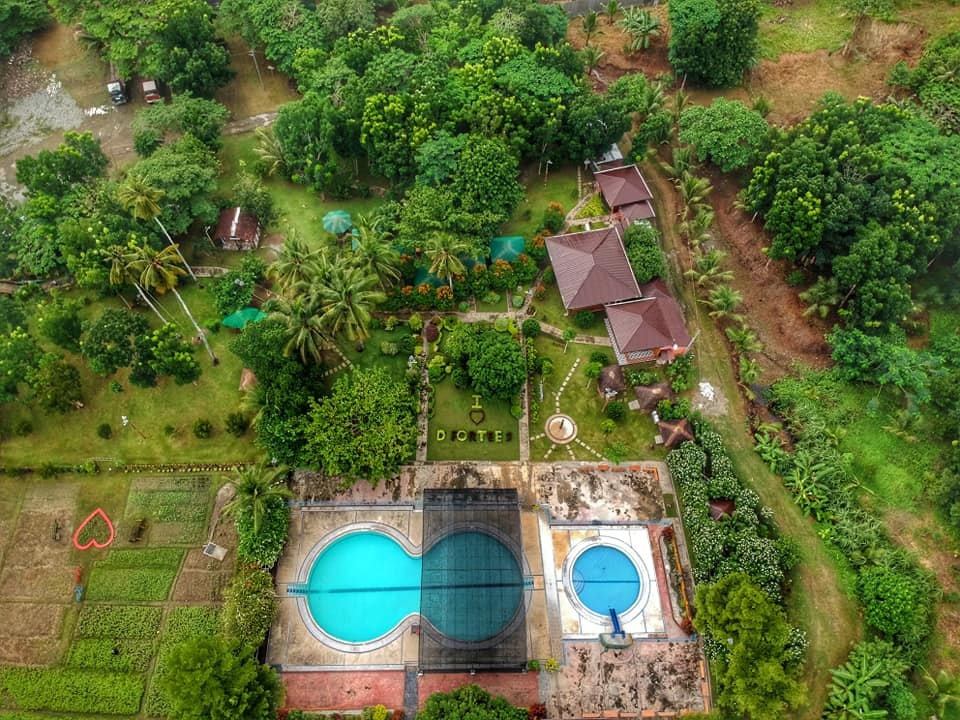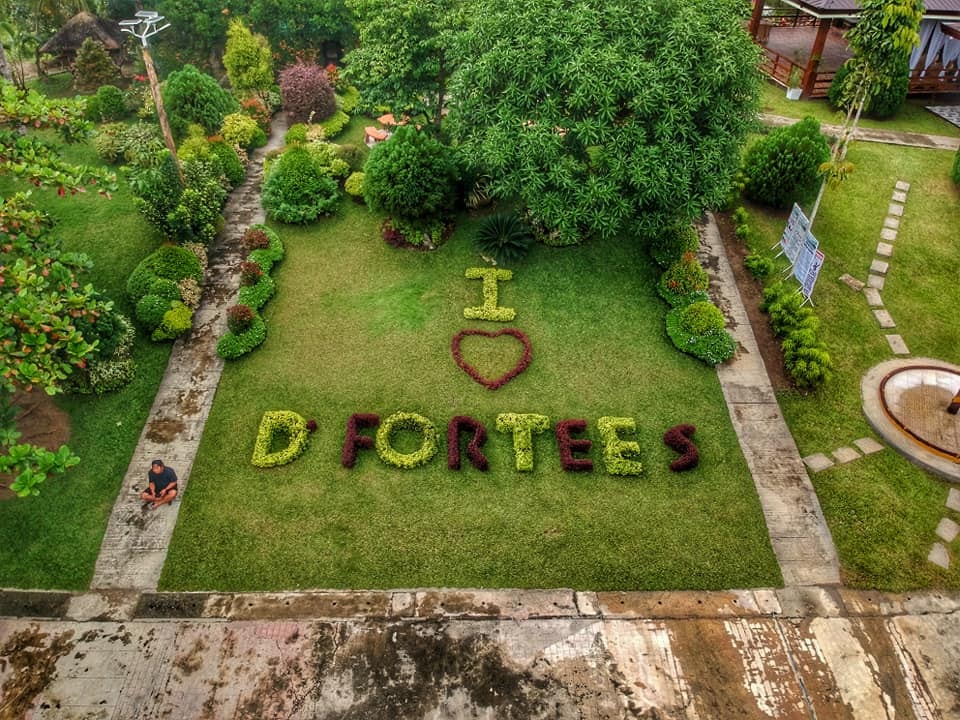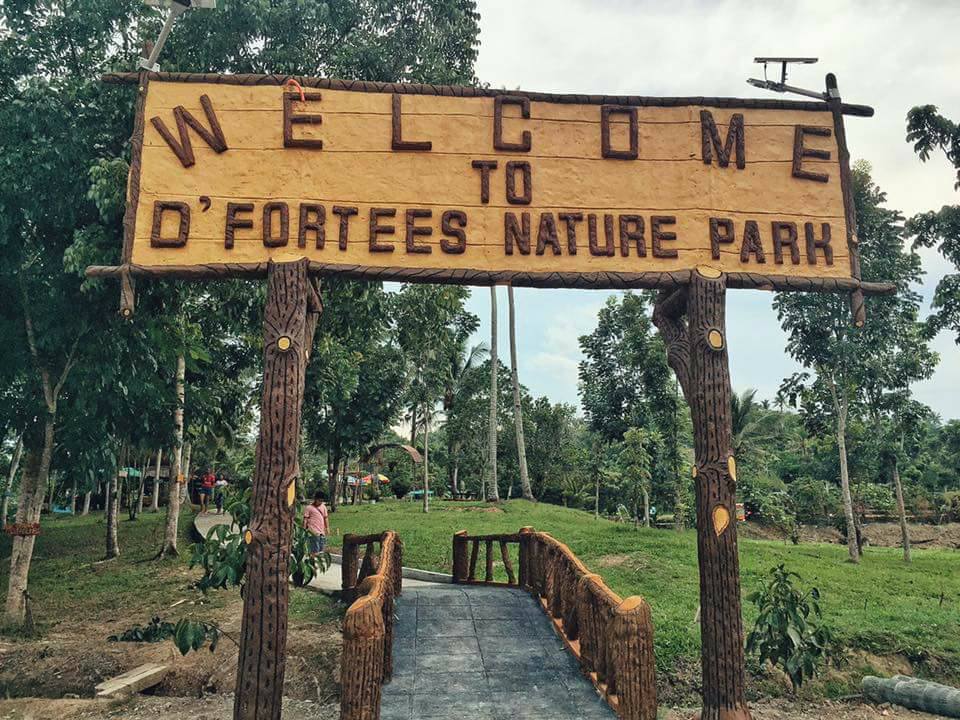 What better way to document this experience than to take nice photos. This resort has been really meticulous in making sure that their place is all Instagram-worthy. Irresistibly beautiful, they have spots within the area that will make you stand-out in your pictures. Strike a pose in their Bali-inspired view, Kawa Bath, Mirador de Cuarenta, and in their flower garden.
How about biking for free? Aside from the fact that it can be good way to stretch those muscles, it's also a perfect way for you to circle around the area and be amazed at how this place can give you peace of mind that comes with the beauty of nature.
They also have horseback riding so you can wander around the area complete with cowboy/cowgirl boots and hats. However, following health protocols, horseback riding operations are halted but would definitely resume once the situation gets better.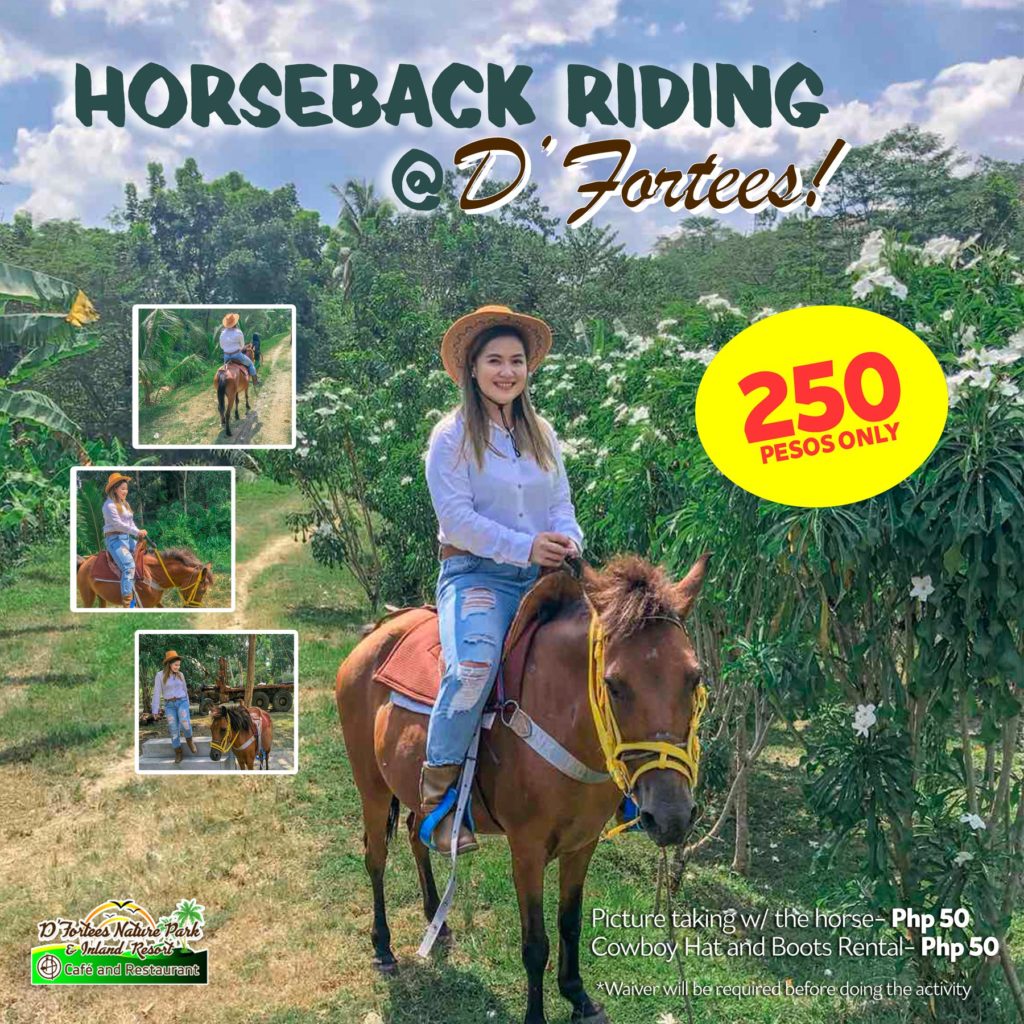 Beat the heat of the sun by diving into their swimming pools. Truly, a good dive into its cold waters refreshes not just our body but also our mind, prepping us for another week of juggling work and life.
D'Fortees Nature Park isn't just an inland resort with pools and picture-perfect sceneries but also, it has its own restaurant. However, this is temporarily closed. Their canteen though is open for basic necessities. For now, they offer the following food for short orders:
Tsokolate
Suman
Durian Shake
Labana Shake
Bihon
Buttered Chicken
Are you also looking for a place where you can celebrate your wedding anniversaries, birthdays, graduation celebrations and other significant life events? D'Fortees Nature Park got your back. You just need to contact them for reservations.
This place doesn't fall short of discounts. Follow them on their Facebook page so you can be updated on the latest promos. They have discounts for your birthdays, graduation celebrations and even during Valentine's day.
Picture taking? Relaxation? Recreation? D'Fortees Nature Park is the place to be.
REMINDERS:
D'fortees Nature Park and Inland Resort will only be accepting reservations 2 days before the reserved date. No walk-in customers shall be accommodated unless there are still unreserved cottages.
Only 50% capacity of the resort shall be occupied, hence only a limited number of persons per day shall be accepted.
Guests aged below 21 years old and above 60 years old are not allowed to enter.
No mask, no entry. Remove mask only when drinking, eating, and swimming.
Temperature check, handwashing ang sanitizing is required upon entering. Contact tracing forms shall also be accomplished.
Always maintain 1-meter distance from other people.
RATES & OTHER INFORMATION
DAY USE:
Entrance fee: P80 per head
Viewing fee: P30 per head
Opening hours: 7AM to 5PM daily
COTTAGE RATES:
Good for 10-15 pax: P500
Good for 7-10 pax: P300
Under the Tree (good for 7-10 pax): P200
Airconditioned Closed Cottage (Day-use only): P1200 good for 2 pax
OTHER FEES:
OTHER INFORMATION:
HOW TO GET THERE?
Exact location: Prk. 4 Poblacion (along the highway), Montevista, Davao de Oro, Mindanao
BY BUS/VAN: Book a flight to Davao City. From Davao City, ride via bus or van going to Montevista, Davao De Oro. Travel time is around 2 hrs and 30-minute bus ride from Davao City. If you're coming from Tagum City, ride via bus or van going to Montevista, Davao De Oro for 1 hr bus ride.
BY CAR: Navigate with Waze or Google Maps and set your destination to "D'fortees Nature Park & Inland Resort" in Montevista, Davao de Oro. Parking space is available.