There's always something about overlooking high places that makes people re-evaluate their perspective in life. The idea of being above and away from the busy life and hectic schedules de-clutters the messy thoughts in the brain.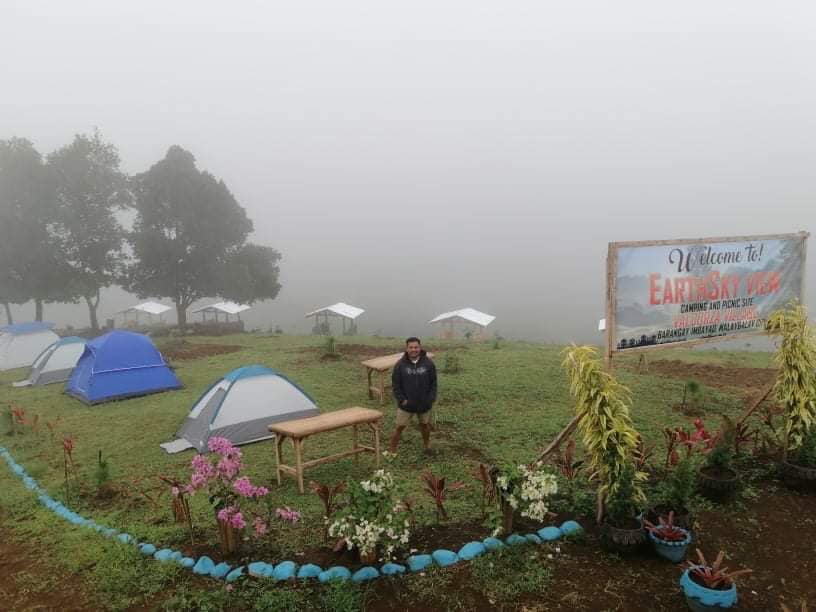 Earth Sky View is one such place that offers respite to the weary. Reminiscent of Cebu's Tops, Earth Sky View sits atop a mountain in Malaybalay, Bukidnon overlooking fields and mountains that stretch into the horizon.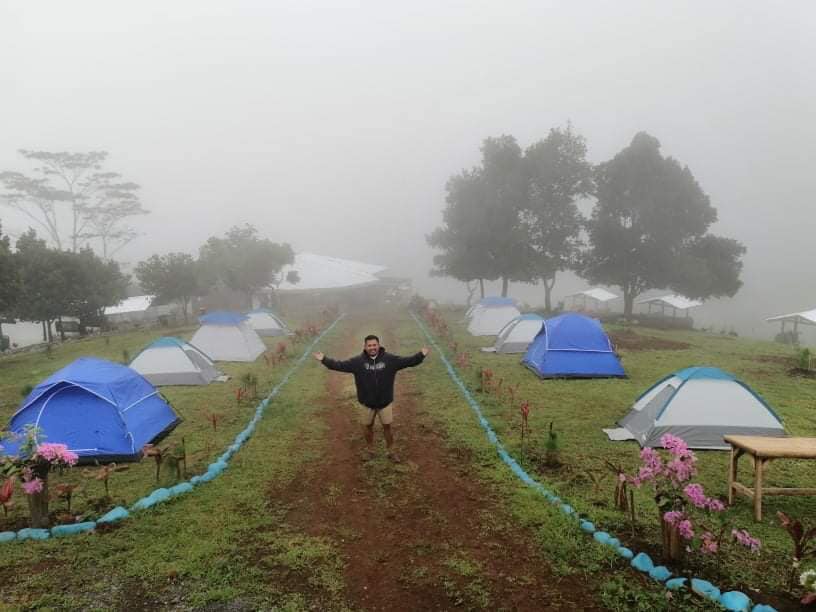 Earth Sky View capitalizes on Bukidnon's cool climate and fresh air that contributes greatly to the relaxing atmosphere of the camp. The campsite also gives a probinsya vibe with its bamboo cottages and nipa huts which completes that away-from-the-city feeling.
Visitors to the campsite will find themselves reconnecting with nature as they set up their tents while taking in the view of the sky and mountains. The site itself is also dotted with a number of trees which still preserves the nature aspect of the place without making it feel undeveloped. Campers shouldn't also miss the opportunity to catch the sunrise and sunset because the camp's open view makes it a VIP seat for these events.
They should just be prepared with their jackets because before the sunrise, the cold morning may summon a thick fog that envelops the mountain. When the fog dissipates, the city of Malaybalay can be clearly seen from the top. At night, things can get a little lively as the Earth Sky Cafe hosts live acoustic sessions.
The Earth Sky View is still relatively new so the facilities are still under development such as the view deck and swimming pools but that doesn't make the trip any less worthy. Their cottages and payags have a great view of Bukidnon that is worth seeing upon waking up.
They accept bookings and reservations and these can include meals that the tourists and visitors want prepared in advance for their arrival. People have the option of bringing their own food or buying from the food store on the site. The dining area also has a spectacular view facing open fields and makes for peaceful breakfasts.
Aside from camping, there are also other activities such as horseback riding which was just recently introduced and there may be more to expect as the campsite expands and develops.
RATES & OTHER INFORMATION
Entrance Fees
Adults: ₱30 per head
Children: ₱15
Room, Cottage and Other Fees
Payag Room (for 2 people): ₱650
Tents (for 4 people): ₱350 per night
Cottage: ₱250 for a 4-hour stay
Space for tent: ₱200 per tent
Other Information
How to get there?
Exact Address: Purok 8, Valcorza Village, Barangay Imbayao, Malaybalay City, Bukidnon, Mindanao
BY BUS: From Cagayan De Oro City terminal, ride a bus bound for Malaybalay, Bukidnon and tell the driver to drop you off at Brgy. Imbayao. Fare is about P140/head. From there, ride a "habal-habal" or motorcycle drivers for hire, ask your driver to take you to the EarthSkyView. Fare is 150/head.
BY PRIVATE VEHICLE: Navigate with Waze or Google Maps and set your destination to "Earth Sky View".