No other place in the Philippines puts eating, relaxing, and exploring together in one place than Malagos Garden Resort does.
A frequently visited destination in Davao City boasting its 12 hectares of Davao wonders, Malagos Garden Resort has parks, hotel, spa, and restaurant in a single space and even have educational entertainment for kids – a fulfilling and exciting experience for people of all ages.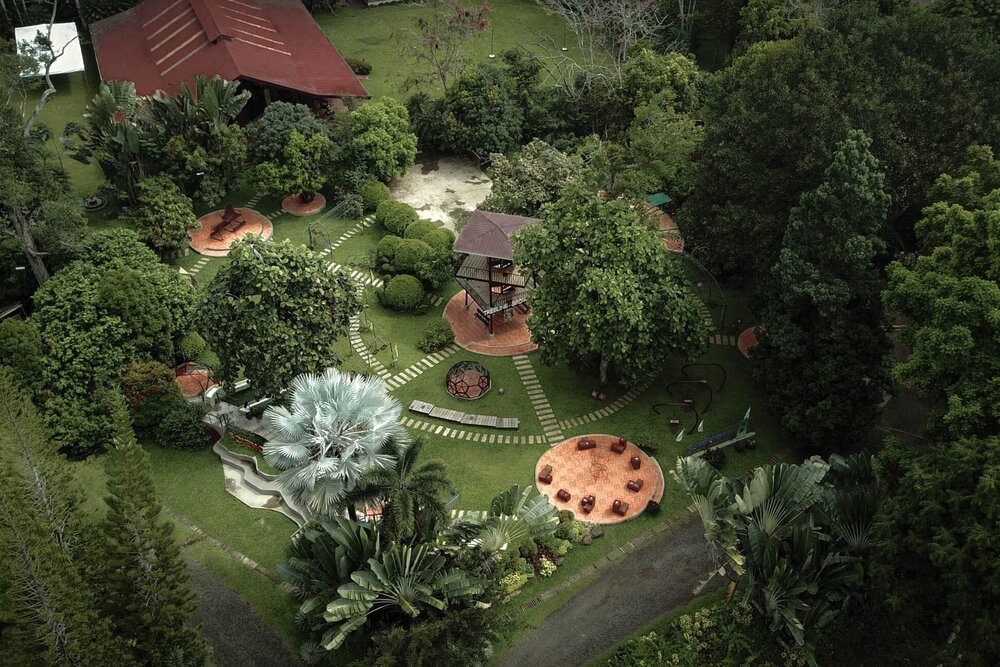 Malagos Garden Resort has been providing fun-filled vacations to families and tourists alike for almost 26 years. For anyone looking for a change of pace and is finding hopping from one destination to another a bit too monotonous, this garden resort has several activities that vary from fun, educational, and relaxing and can take a few days to fully experience.
They have bird feeding, butterfly sanctuaries, petting zoos and even occasional animal shows that will surely catch the hearts of animal-lovers.
Adventurous feet will still be able to satisfy their wanderlust with calesa, horseback, and bike rides or just simply walking around the giant garden. For the ones who just want to relax and settle, they have spas, pools, and indoor activities.
No matter what kind of vacation anyone has planned, Malagos Garden Resorts has it covered for them. Even if people stay for a few days, there would be no need to go out because they even have a few restaurants to choose from that serve fresh, homegrown ingredients and a variety of local and international delicacies.
Malagos Chocolate Museum: The Tree to Bar experience
On March 8, 2017, Malagos Garden Resort opened the doors of the first ever chocolate museum in the country. The museum is divided into four sections with a different activity for every section.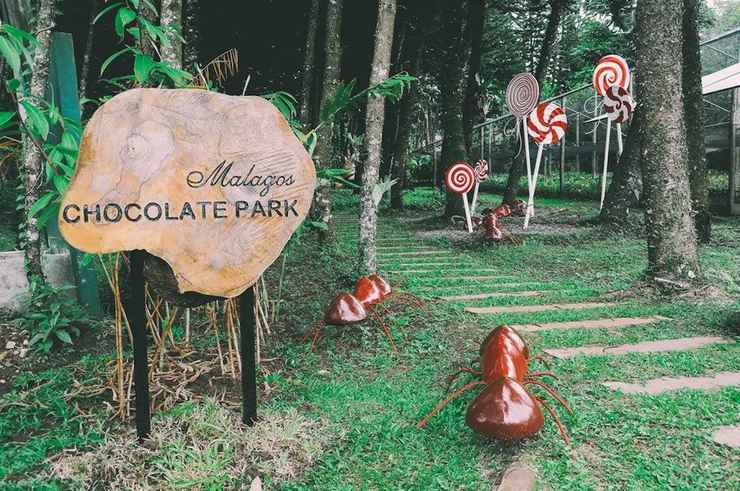 Museum Section contains all the wonders of cacao, chocolates, and turning cacao into chocolates. They have wonderful infographics, AVPs, and various types of presentations to teach everything there is to teach about chocolate.
Interactive Zone is a space for children to play with the Malagos chocolate-y buddy named Beanie.
Chocolate Bar Sweet-tooths and chocolate-lovers will have fun here. They can choose from the various Malagos Chocolate foods and drinks available and eat all they can – in moderation.
Malagos Chocolate Laboratory gives the chance for curious minds to experience how to make their very own chocolates! Now that saves a lot of money for Valentine's Day.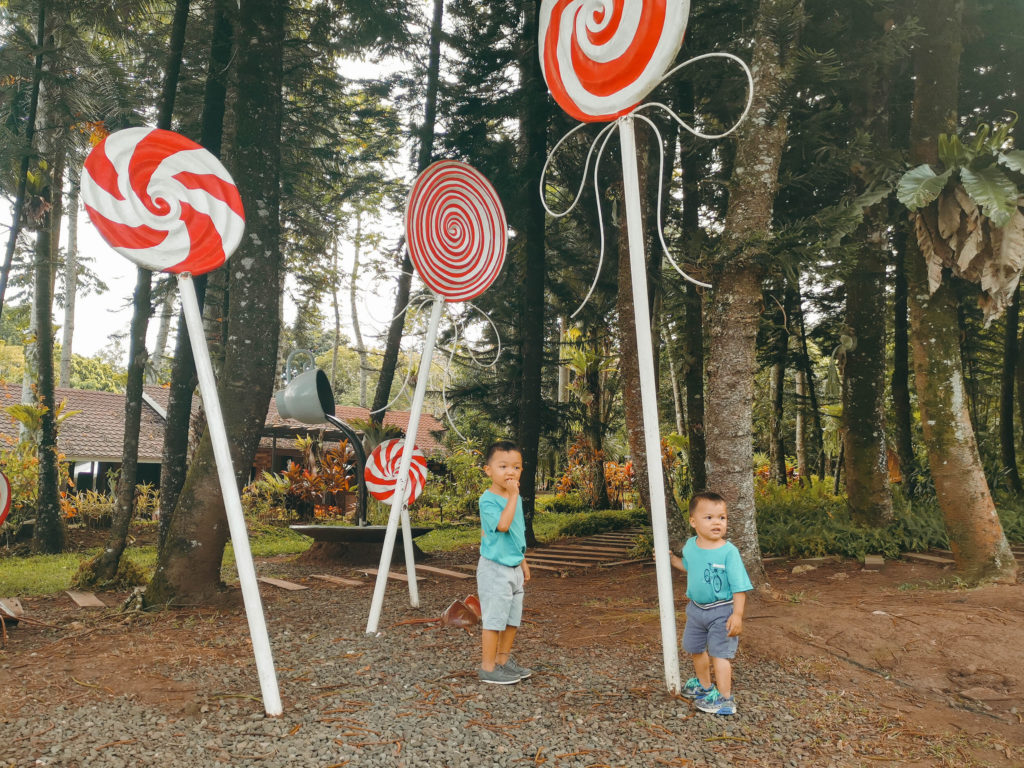 When in Malagos Garden Resort, don't forget to visit the Chocolate Museum. It's very easy to spot as its entrance is a path with chocolates and candies.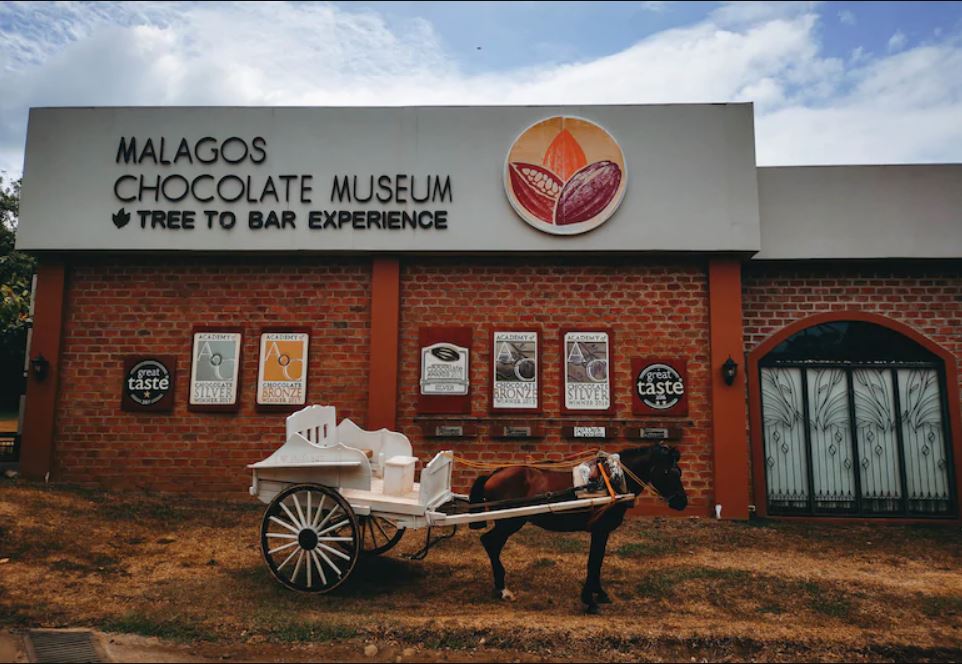 RATES & OTHER INFORMATION
Entrance Fees
Weekdays: Adults – ₱250; Kids(4-11 y.o.) – ₱125
Weekends (with Bird show): Adults – ₱300; Kids(4-11 y.o.) – ₱150
Weekend Package(with Bird show and Lunch Buffet): Adults – ₱650; Kids (4-11 y.o.) – ₱325
Seniors can avail a 20% discount
Room Rates
Deluxe Room (2 persons): ₱5,800 per night
Honeymoon Suite (2 persons): ₱8,500 per night
Executive Villa (4 persons): ₱10,000 per night
Family Suite (4 persons): ₱10,800 per night
Spa Villa (4 persons): ₱15,000 per night
Inclusions: Welcome Drinks, Welcome Treat, Turndown Service, Swimming Pool, Set Breakfast, Complimentary Minibar (for Executive Villas and Suites only)
Access to Signature Attractions: Chocolate Museum, Butterfly Sanctuary, Museo de Mariposa, Bird Feeding Dome, Petting Zoo, Chocolate Park
Recreational Activities
Kids Outdoor Adventure: P150/pax
Skate Park: P100/pax
Calesa Ride: P100/round
Horseback Riding: P100/round
Swimming: Adult – P100; Kids – P80
Table Tennis: P100/hr
Billiards: P80/hr
Darts: P80/hr
Music Lounge: P250/hr
Spa Services
Head & Shoulder (30 mins): P600
Stress Buster Massage (30 mins): P650
Signature Massage (60 mins): P1,100
Feet and Legs (30 mins): P650
Cacao Facial Care (60 mins): P1,200
Malagos Ginger Massage (60 mins): P1,200
Other Information
HOW TO GET THERE?
Exact Location: Brgy. Malagos, Bagui District, Calinan, Davao City
BY VAN: From downtown, take an L300 van bound for Calinan.They leave every 15 minutes. Travel time takes around 45 minutes. Upon arrival, ride a motorcycle or a tricycle to Malagos Garden Resort.
BY TAXI: Hail a taxi or book with an app and tell the driver you are going to Malagos Garden Resort. The estimated rate for a one-way trip is P500 to P700
BY CAR: Navigate with Waze or Google Map and set your destination to "Malagos Garden Resort". Parking space is available.