Are you up for an out-of-the country experience without hurting your pockets? Worry no more, Davao has its own Little Maldives.
Malita Dives in Brgy. Tubalan, Malita, Davao Occidental is gradually making a name in Davao's tourism industry as it continues to attract tourists for being considered the Little Maldives of Davao. It is a private property beach house nestled in an inlet within Tubalan Cove, a sanctuary of unspoiled waters teeming with healthy marine biodiversity.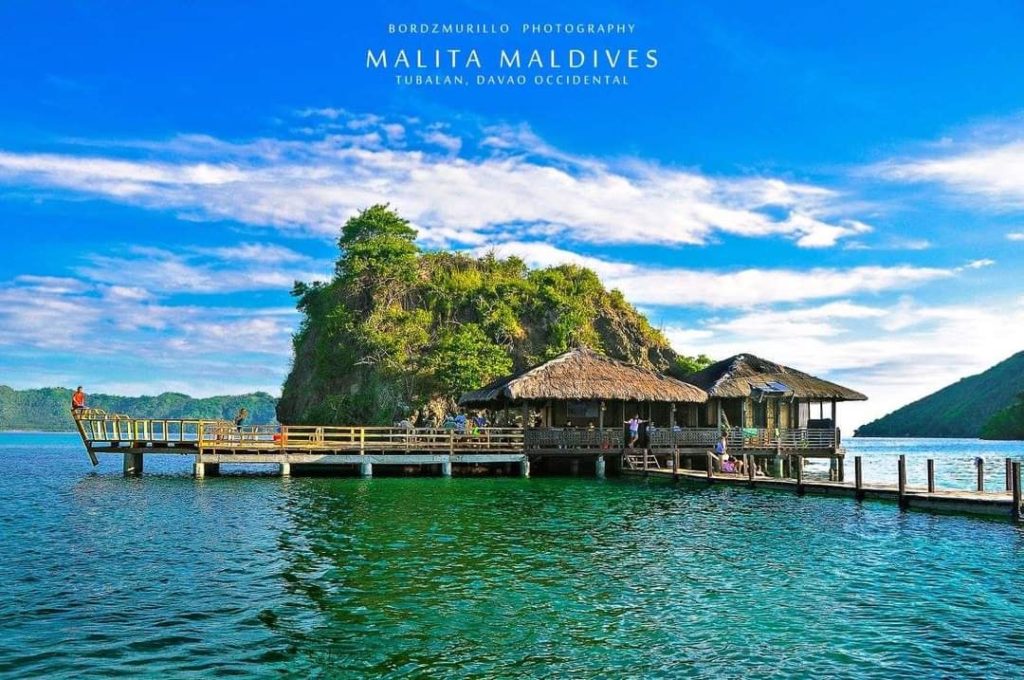 The beach house is structured on stilts beside a huge rock formation. You will be amazed at the group of starfishes that are scattered beneath the stilts of the house during low tide. You won't also run out of beautiful backgrounds for your photos as the place is marveled with the beautiful scenery of the sea that seemed to kiss the horizon.
The place is adorned with the ecologically fragile cabbage corals, a type of coral that is considered as one of the hardest soft corals. It is attractive, durable, and can be found in different colors. It has broad, blunt "leaves" resembling those of a cabbage or lettuce, and yet they have a delicate look to them, almost like a flower.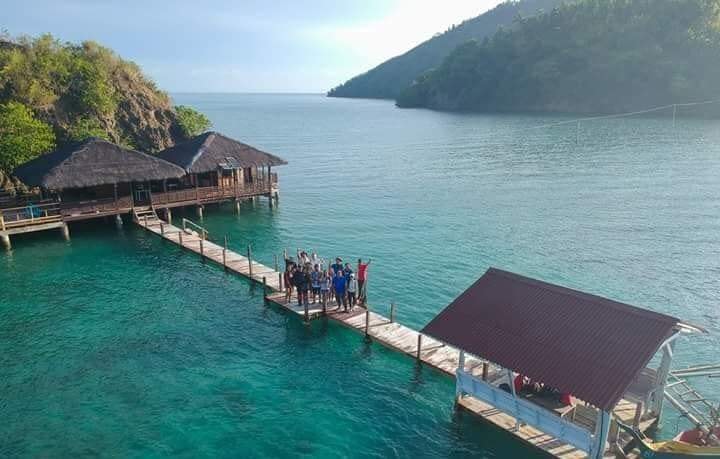 Are you itching to get a glimpse of what's underneath the sea surface? Don't fret because you can enjoy snorkeling and diving while you're here. Also, don't miss to see the vintage WW2 Japanese minesweeper that one can dive and explore.
You and your friends can seize the day with other water activities like jetski, speedboat, and banana boat riding that are readily available upon request.

To keep Tubalan Cove a sheltered paradise for the marine life and coral formations underneath the waters, Bantay Dagat patrol boats regularly roam around the place, making sure that environment protocols are strictly followed.
For overnight stay in Malita Dives, it is important to note that there is only one air-conditioned room good for 4-5 pax with a bed and balcony. Your group can instead pull up folding beds anywhere in the place and sleep underneath the twinkling stars. There are fifteen bunk beds available with pillows and bed sheets.
A full-functioning kitchen is available as well where you can cook your own food. There is also an outdoor grill if you want to have a barbecue. Alternatively, the resort also offers buffet lunch and dinner. For the those who want to sing their hearts out, a videoke machine is waiting for you.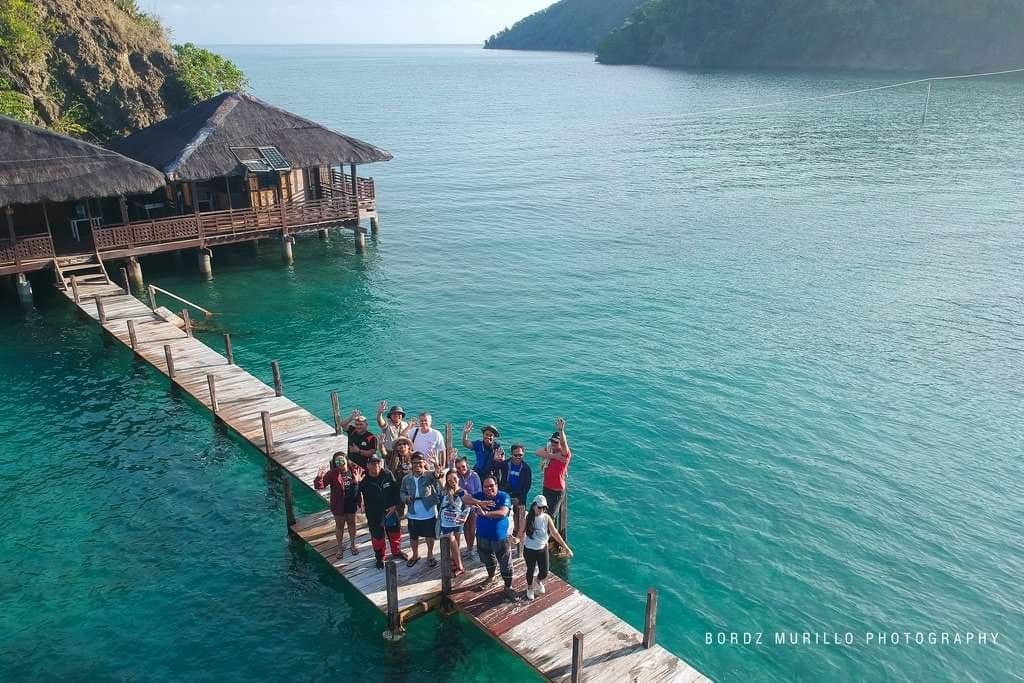 If you wish to visit the place, just make sure to book a reservation since the place is not on an everyday reservation.
Malita Dives in Tubalan Cove is truly a place where you can hang-out with your loved ones as you enjoy the tranquility of nature. The best part is the sunset. It turns the color of the place to orange, then to bloody red, then eventually shrouding everyone with darkness jeweled with the sparkles of the stars and the bright moon above.
This is indeed the Maldives feel we deserve.
RATES & OTHER INFORMATION
Package Price (Malita Dives):
Day Tour – P6000 good for 15 pax, P100/head excess (inclusive of room use with electric fan, kitchen utensils, pump boat from Tulay going to Malita, free Kayaking)
Night Tour – P10000 good for 20 pax, P200/head excess (inclusive of 1 aircon room with shower/toilet use, folding beds, banigs, 1 hammock, kitchen utensils, pump boat from Tulay going to Malita, free Kayaking)
Fees:
Entrance fee (Tubalan Cove): P20
Banana Boat Rental: P3500/hour
Jetski Rental: P4500/hour
OTHER INFORMATION
Contact numbers:

Georgette "JetJet" Sagang – 09755619694 / 09185825049
Tourism Officer Jing Danolko – 09755950517

Email address: N/A
Facebook Page: N/A
HOW TO GET THERE?
Exact location: Barangay Tubalan, Malita, Davao Occidental, Mindanao, Philippines – 2.5 hours away from Davao City.
BY BUS: From Davao City, ride via bus from Ecoland Terminal to Malita Davao Occidental. You may stop over to Tubalan, Malita, then ride via habal habal going to Little Maldives
BY CAR: Navigate with Waze or Google Maps and set your destination to "Malita Dives/Tubalan Cove" in Brgy. Tubalan, Malita, Davao Occidental.