Flower farms have become popular ever since taking candid photos there has become a trend.
From Luzon to Mindanao, each region has their own share of having flower farms that entice tourists of all sorts. One flower farm in Tupi, South Cotabato stands out: Matutum Blooms Café and Flower Farm.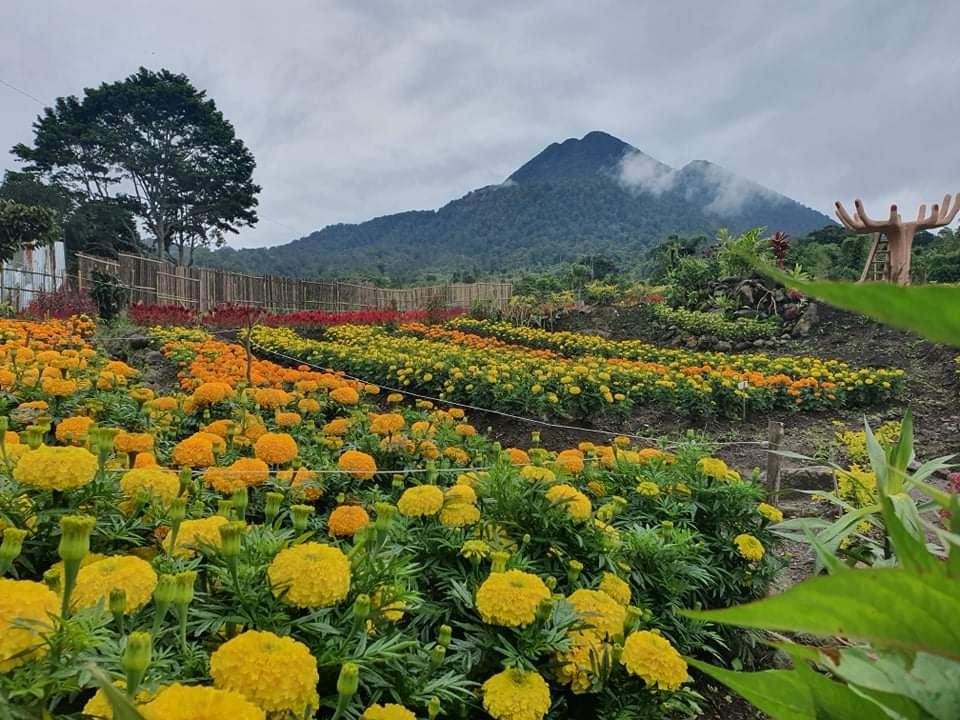 Teeming with different kinds of flowers, this farm is indeed a sight to behold. With blooming flowers, an overlooking view of Tupi and locations like the huge bird's nest, taking that Instagrammable shot in this flower farm is more than an experience.
The flower farm is a popular spot for photoshoots, mostly wedding shoots. The array of flowers available in the farm make the affair even more romantic. The place also serves warm food, hot coffee/chocolate which are available upon request.
Fresh fruits and vegetables are also available in the farm. These goods can be sold to tourists and have the liberty to pick the freshest harvest available.
Rates & Other Information
Rates:
Entrance fee: P100 per hea
Exclusive rate: Php 5,000 – good for maximum 30 persons (additional Php 100 per excess head)
Other information
Operating Hours: 9AM to 5PM , Saturdays and Sundays (Due to the ongoing pandemic)
Contact numbers: 0951-305-9202 / 0975-810-5833 – look for Allen Guerrero
Social: Facebook Page
Other Amenities:
Tables and chairs (to be set-up at the function hall), special decoration may be requested at additional cost.
Grilling station (with charcoal), water heater with refillable native coffee, water dispenser with purified drinking water and toiletries.
Other food (quick-to-prepare snacks/pika-pika) and drinks can be ordered at MatBlooms Café subject to availability.
How to Get There?
Location: Sitio Glandang, Brgy.Kablon, Tupi, South Cotabato, Mindanao
From the Koronadal area, you can take a van/bus from the Koronadal Public Terminal bound to Crossing Polonuling, with an estimated fare of Php 45.00. Upon arrival at Crossing Polonuling, you can take habal-habal or motorcycle taxis and ask to be taken to Crossing Kablon where Matutom Blooms is located.