The municipality of Valencia is just a short ride from Dumaguete City. Popular for its waterfalls, this town is a perfect side-trip if you are travelling to Duma. Two of the attractions here include Pulang Bato Falls and, along the way, you will pass by the very popular Sulfur Mountain.
Sulfur Mountain
Why Sulfur, you ask? Well, what makes this very unique is the constant steam that emanates from its surface, attracting tourists for some photographs with misty effects! The steam looks like some early-morning fog that covers a great portion of the Sulfur Mountain. But don't be fooled! The steam smells like some foul rotten eggs! This is due to the high sulfur levels in the said area.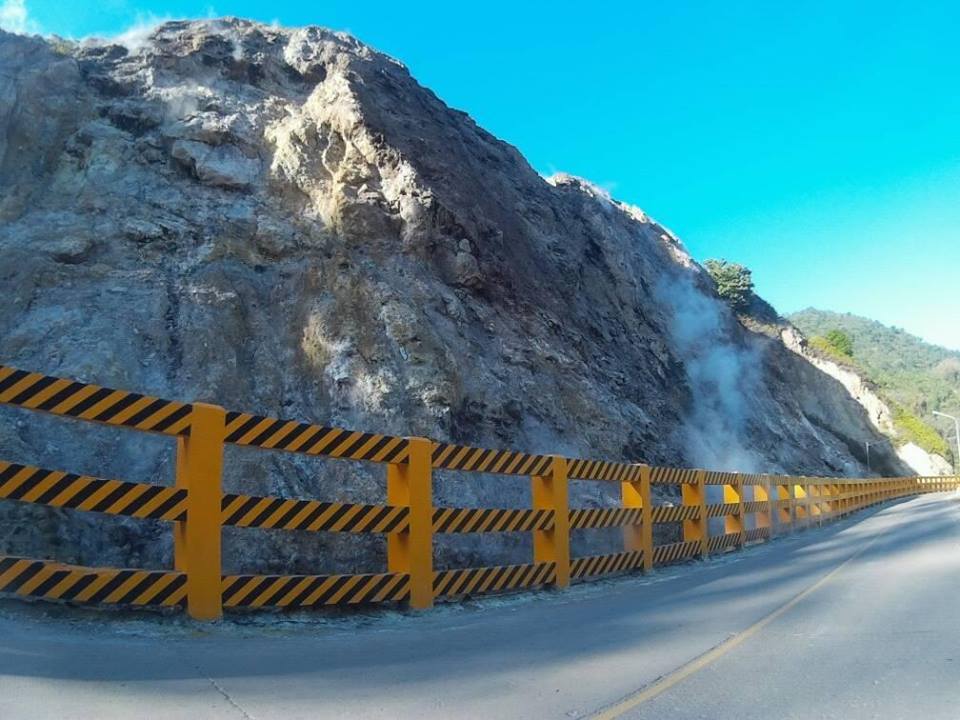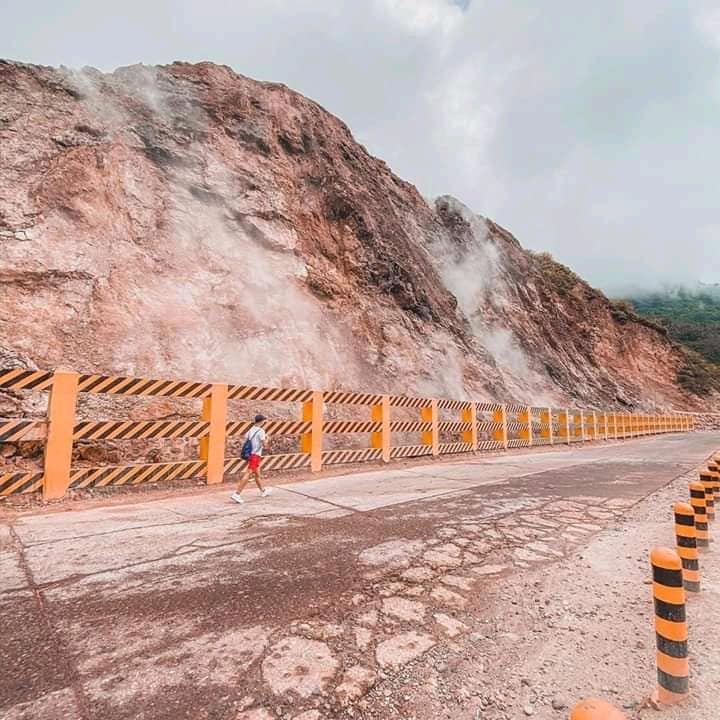 Due to this, tourists who have breathing or lung problems should avoid this place. The steam on the other hand is due to the extremely high temperature within a potentially active volcano, Mt. Talinit.
Pulang Bato Falls
Pulang Bato falls is named as such due to the reddish-orange hue of the rocks in the surroundings. This color is due to the sulfur deposits in the water. No worries though, it is safe to take a dip and cool down in the catch basin.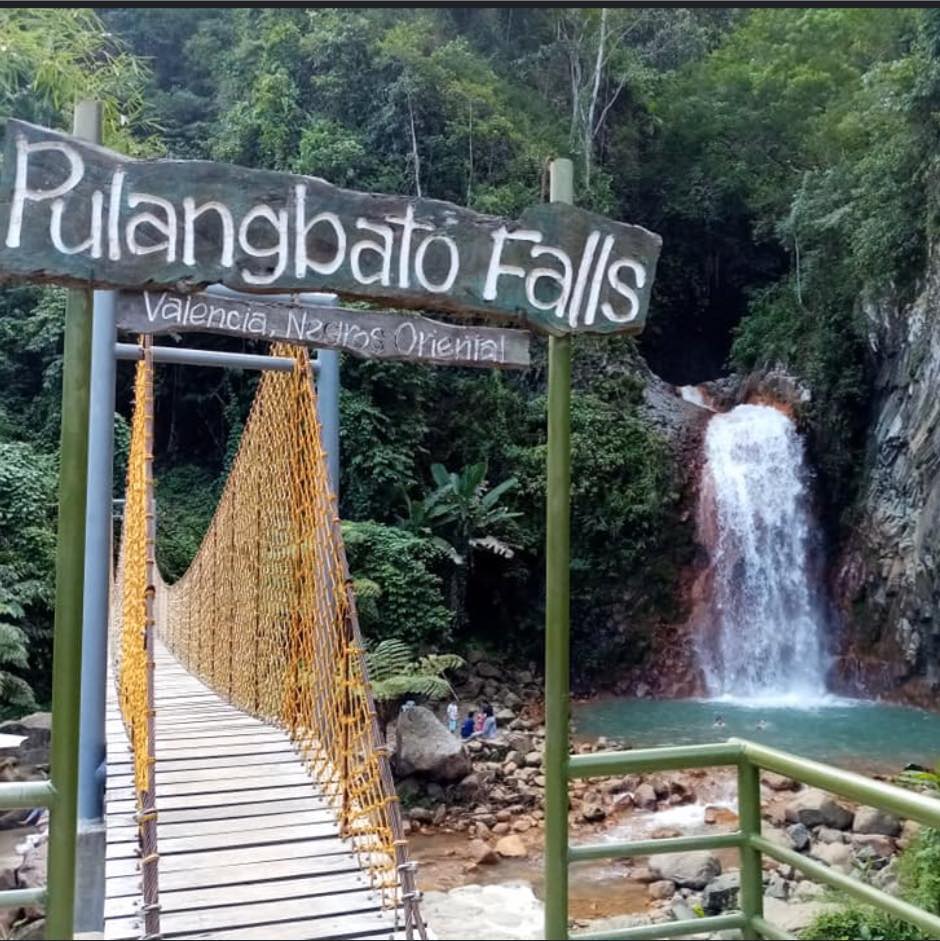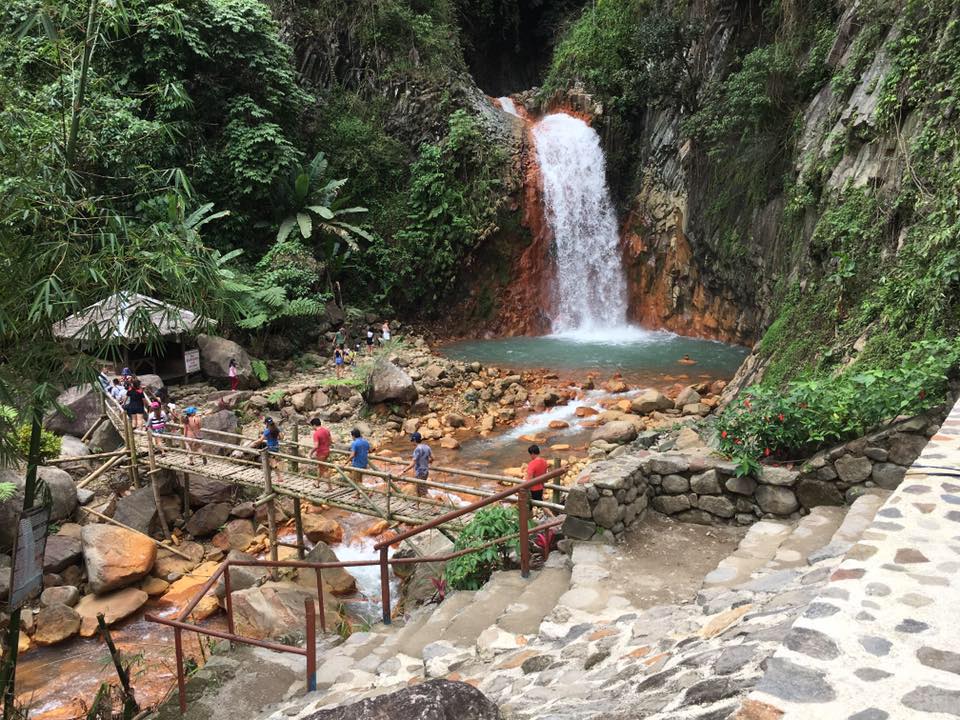 Pulang Bato falls is approximately 30 ft tall, with its water streaming from the Okoy River Valley. To get down to the falls, you will pass by cemented steps with a hand rail. There is also a waterfall located at the main entrance. The place has already been developed and there are cottages, tables and chairs, restrooms, even a restaurant established within the vicinity.
RATES & OTHER INFORMATION
DAY USE:
No entrance for Sulfur Mountain (just along the road)
Open: 9AM – 6PM
Entrance fee:

Pulang Bato Falls – P100 (adults), P50 (children 10 years old and below), FREE (below 2 years old, PWDs)
COTTAGE FEES
Cottages: P300-P600
Table with umbrella: P200
Gazebo house: P3,000/night (4 persons; with aircon)
OTHER INFORMATION:
HOW TO GET THERE?
EXACT LOCATION: Barangay Malabo, Valencia, Negros Oriental
BY JEEP: From Dumaguete City, ride a jeep bound for Valencia and this will stop at their terminal. (P15-20 fare and travel time is around 20-30 minutes). From the terminal, you can ride a habal-habal to Pulang Bato Falls. Fare is around P200 for a round trip and takes around 15-20 minutes.
OTHERS: You can arrange to be transferred to and from Dumaguete City with a multicab. Fare is P1000 good for 6 persons. Just contact them at the contact numbers above.