The Island Garden City of Samal gloriously stands in Davao del Norte as the most prominent holiday island in Mindanao and one of the best in the Philippines.
Many things contribute to the island's fame such as the various flora and fauna dominating the waters surrounding the island and the hidden gems scattered throughout the island. Acting as a treasure trove of the wonders of nature, the Island Garden City of Samal is a natural spectacle that is the pride of Davao.
Surfing the waves of fame of Samal Island is Pearl Farm Beach Resort, a luxurious destination that offers high-quality accommodations and top-tier services to visitors of the island. Albeit a 5-star resort and also the only one in the island, the experiences that await guests are a sure bang-for-the-buck. Sprawling 23 hectares of land with stunning white sand beaches and an idyllic view of the Davao Gulf, this resort is sure to elevate the Samal Island experience of those who set foot in it.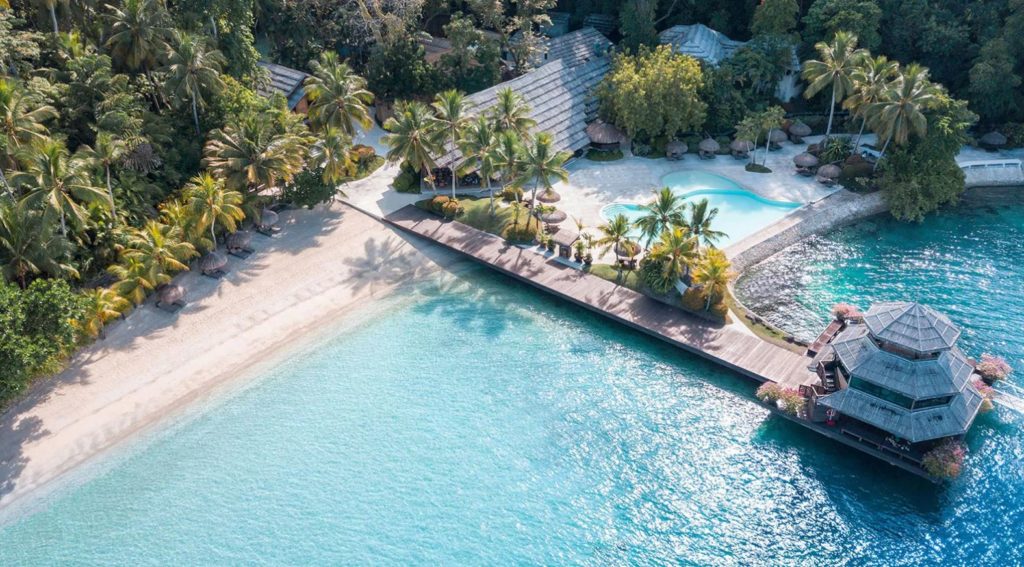 Pearl Farm Beach Resort is a masterful work of art that delicately combines class and culture in many aspects of the resort from their interior designs to their cuisine. Even the welcoming of guests upon their arrival has a taste of Mindanao Culture with the resort's staff donning traditional costumes while playing the kulintang – a native instrument.
Pearl Farm Beach Resort aims to provide the ideal getaway with their grandiose beaches and outdoor swimming pools. Experience classy Filipino dining in the Maranao Restaurant with their mouth-watering dishes local and international dishes. Lastly, end the day with a relaxing spa massage in their Ylang-Ylang Spa.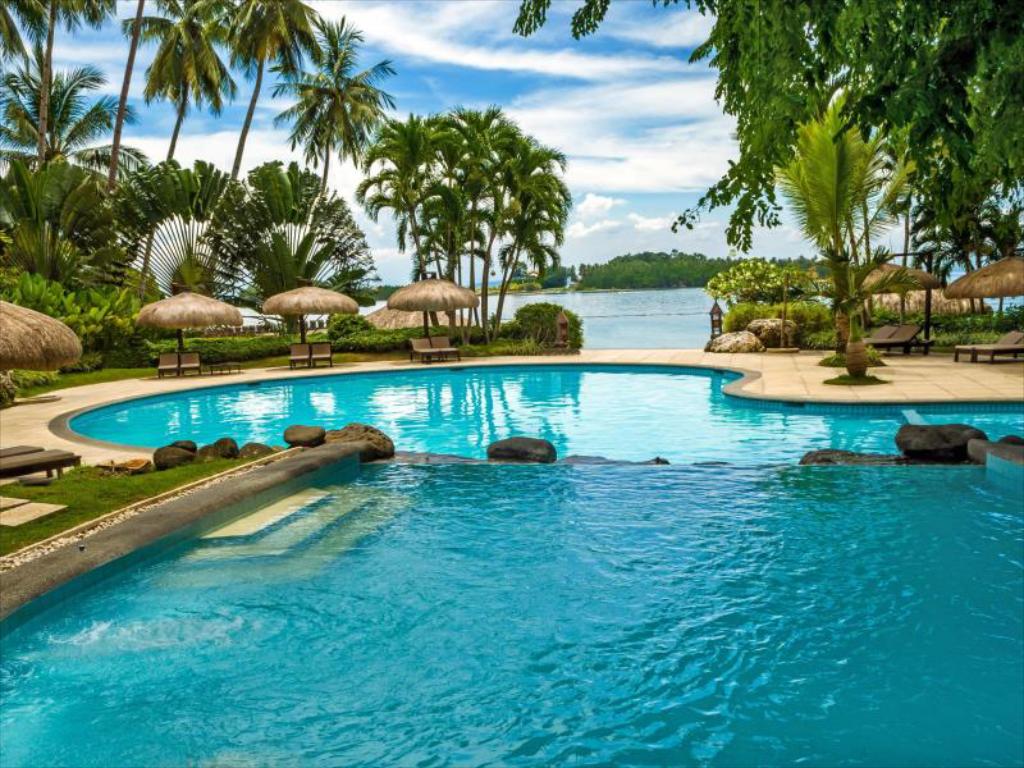 Visitors may choose from a wide array of rooms to stay in. They have their signature houses-on-stilts lining the hem of the island which were inspired by the stilt shelters of the Samal tribes. They also have bungalows, hilltop rooms, and suites that are all adorned with the rich culture of Mindanao and relaxing vibes of the island. Bask in the natural atmosphere surrounding the rooms while appreciating culturally-inspired interiors.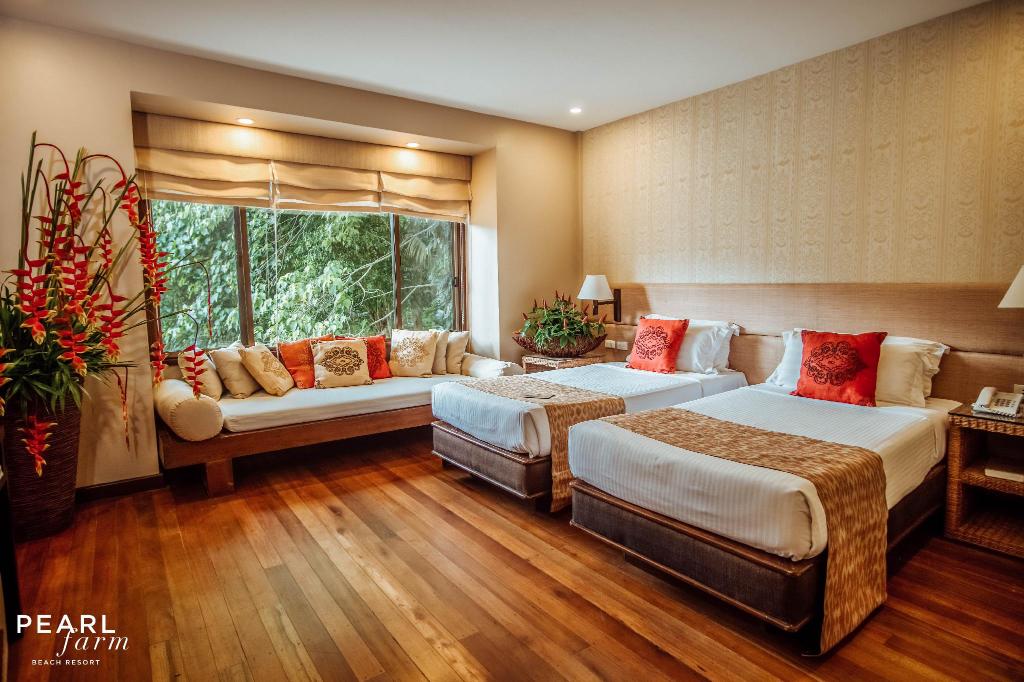 Aside from picturesque views of nature, the resort also has an abundance of activities that cater to all types of guests. For the adrenaline junkies, they have water sports activities that will surely give the excitement that they're looking for.
From jet skiing to diving and flyboarding, everybody is sure to have quite the splash. There are also coral tours to satisfy everyone's wanderlust. For drier yet still exciting activities, there is the Mandaya Sports Bar and Gym which has a game room that hosts different recreational activities.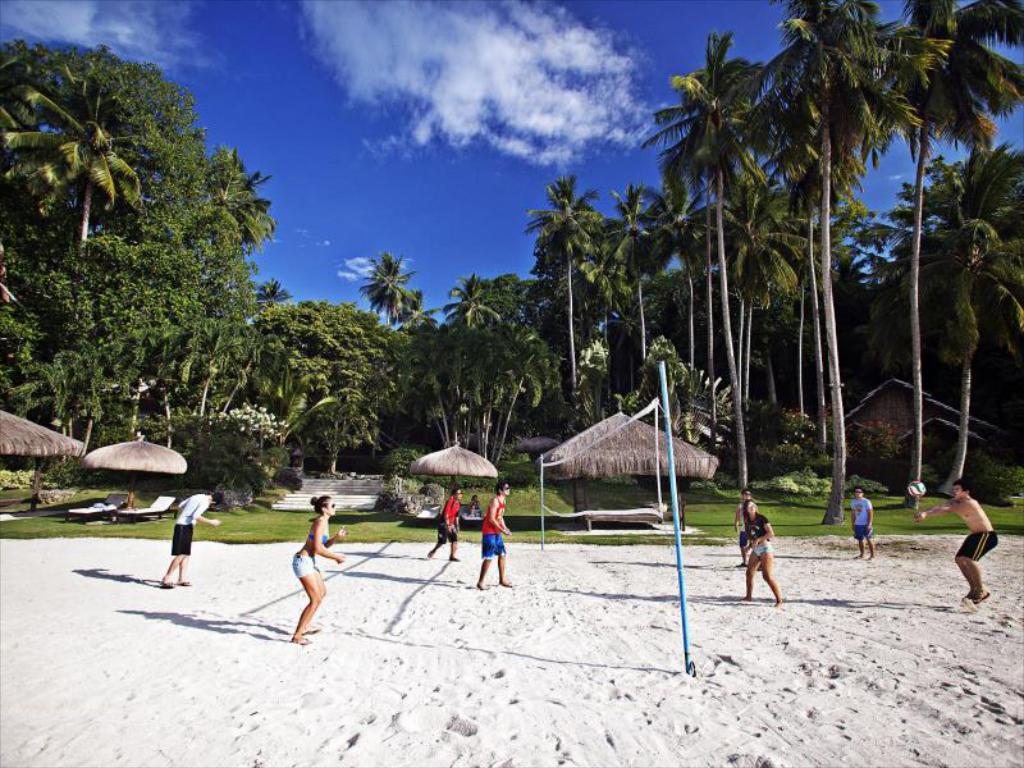 Pearl Farm Beach Resort still has much to be explored and a few strings of words won't be enough to completely explain how much they have to offer. The best way to experience its beauty is to be there yourself.
RATES & OTHER INFORMATION
RESORT FACILITIES:
Beach Resorts
Swimming Pools
Lounges
Pearl Farm Marina and Cafe
Pearl Farm Butik and Cafe
Kid's Club
Torogan Spa House
Parola Lounge
Parola Tapas Bar
ROOM RATES:
Hilltop Room – PhP 11,600 nett (Double); PhP 17,400 nett (Triple)
Samal House – PhP 12,400 nett (Double); PhP 18,600 (Triple)
Samal Suite – PhP 9,000 nett/person (minimum of 2 persons)
Malipano Villa – PhP 9,500 nett/person (minimum of 6 persons)
Mandaya House – PhP 14,400 nett (Double); PhP 21,600 nett (Triple)
Rates may vary per season. It's best to refer to the recent prices from travel booking sites or their official website.
OTHER INFORMATION:
HOW TO GET THERE?
Exact location: Kaputian District, Island Garden City of Samal, Davao City, Mindanao
There are small boats and ferries that travel to the island from the ff. wharfs/ports: Sta. Ana Wharf, Sasa Wharf, KM 11 Wharf. Buses are also an alternative as they carry passengers from Sasa Wharf to Kaputian and other destinations in the island.